Many startups are confused between ZenBusiness vs Northwest Registered Agent LLC services when comparing. This is because ZenBusiness and Northwest are both reputable and trustworthy options. And we're here to solve your confusion with this review.
This comparison will help you reach a final decision.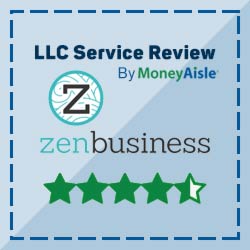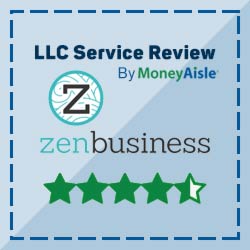 After doing an extensive study on multiple LLC companies available, we finally chose the 6 best LLC services to partner with.
ZenBusiness and Northwest are one of them. They are not only experienced but also reliable companies, with a few similarities and dissimilarities.
As many entrepreneurs are still very confused between these two top-notch, this elaborated comparison between ZenBusiness vs Northwest Registered Agent service will walk you through all key factors which are essential to help you decide the best.
So, let's begin.
ZenBusiness vs Northwest Registered Agent
(Quick Comparison Table)
Before going into details, let's quickly compare these LLC service providers with the comparison table given below.
Here we'll try to understand the basic difference and commonalities between northwest and zen business with respect to price, features, packages, discounts, coupons, additional services, and overall value.
Pricing table with an Table ID of "zenbusiness-vs-northwest" is not defined.
Discover the Commonalities
Registered Agent Service: Both companies offer a one-year registered agent service in their packages, who responsibly look after all your business queries. The only difference lies in their renewal cost of registered agent service for the next year.
Healthy Advice & Information: The companies, ZenBusiness and Northwest Registered Agent have highly secured websites with healthy advice and information in them. One can easily get the entrance of their user-accommodating sites to get further information about the services.
Fast Filing: Both of the services are quick enough to perform your tasks immediately. It just consumes a couple of days to a few weeks to process your order, depending on your state.
Efficient Customer Support: Either company excels in having a highly-qualified staff for new entrepreneurs. They never disappoint a customer and provide beneficial and informative support every time.
Additional Facilities: ZenBusiness and Northwest Registered Agent have numerous other extra facilities for a customer to buy them. This way, they can concentrate more on their business formation rather than paperwork.
The Key Differences between Northwest vs ZenBusiness
1. Pricing & Packages
ZenBusiness
Unlike other contenders in the industry, ZenBusiness is the only service with the least-cost packages and best overall services compared to other LLC services.
What customers like about ZenBusinss PBC is the affordable pricing with one—year registered agent service for free included in it.
If you check the basic package by ZenBusiness, it starts with $49 (with the possible discount you get from us) only and consists of all basic features.
Moreover, to obtain the corporate bylaws, banking resolution, or EIN, you can even purchase its Pro package, which is $199 per year. See the detailed review here on Zenbusiness pricing.
Northwest Registered Agent
As in ZenBusiness, there are three main packages, Northwest doesn't get involved in different packages, so there is no hassle of choosing anyone.
Any entrepreneur wishing to grab Northwest LLC and incorporation services can buy their only package, which costs $225 (pricy than ZenBusiness) plus a state fee for a year.
They will cover all the important features like operating agreement, registered agent service, fast filing, etc.
Leader: ZenBusiness
When comparing ZenBusiness vs Northwest Registered Agent in prices & packages, you can figure out a clear difference of $176 between both of them. Here, Northwest is $176 expensive. And ZenBusiness is way cheaper here.
So, ZenBusiness gets the grip at price with almost the same features as the other.
2. Comparing Registered Agent Services
ZenBusiness
A registered agent is a business entity that deals with a company's official documentation and processing. Although not a necessity, hiring one will benefit you for sure.
ZenBusiness includes the free registered agent service in all its three packages for a year, with a renewal cost of $99 from the next year. The same is the case with Northwest registered agent with a little higher price.
Northwest Registered Agent Service
Similar to ZenBusiness, Northwest also includes the registered agent service in its package to perform your tasks. When contrasting their features, we got to know that this company demands $125 per year as a recharge price from onwards.
Leader: ZenBusiness
Despite both companies offering the best-registered agent services free for a year, ZenBusiness won the race by lesser renewal cost in registered agent service.
3. Background & Experience
ZenBusiness
The company was established just a few years back in 2015. Despite being a new service in the market, ZenBusiness moved heaven and earth to gain customers' trust and good reviews.
Till the time, they have hundreds and thousands of positive reviews, and people want to initiate their business with them.
Northwest Registered Agent
From 1998 till now, Northwest Registered Agent serviced almost two million new businesses, which is a huge customer volume.
According to our research, the company is working with 200 new organizations currently, which means excess in positive reviews.
Leader: Northwest by Age
It was a bit difficult to pick one while comparing ZenBusiness vs Northwest Registered Agent by experience. Although ZenBusiness assembled thousands of positive feedbacks in a very short time, but when it comes to the most experienced Legal Services, the large-scale experience of Northwest makes it the winner hereby counting years!
However, the age is not the scale any company should be compared.
4. Turnaround/Shipping Time
ZenBusiness Turnaround Time – 1-2 Weeks
While numerous LLC services hold the hands of your state for shipping purposes, ZenBusiness comes with a distinctive approach.
The rapidness of processing an order depends on what package you have purchased. Your order will be dispatched and received within 3-4 weeks in the Starter package.
Moreover, for the pro package, it's 1-2 weeks for shipment. Whereas the premium bundle delivers in just 3-5 working days.
Northwest Registered Agent Turnaround Time
The turnaround time of your order depends on the state you want to form an LLC in. As the company appears with only a single package, it can range from a couple of days to even a few weeks.
Leader: ZenBusiness
Although it's all your choice to pick any service you want. For business units wishing to process their orders faster, they can purchase the ZenBusiness Premium Bundle with express shipping.
5. Additional Services
ZenBusiness
When analyzing between ZenBusiness vs Northwest Registered Agent, you will see that both offer additional services. For ZenBusiness, it has options like accounting and bookkeeping services, which are not covered by the other.
Northwest Registered Agent Service
Similarly, Northwest comes with many additional services, such as annual reports, federal tax identification numbers, etc. One feature that distinguishes it from ZenBusiness is the mail forwarding options and virtual office.
Leader: It's a Tie
It seems a tie between both, ZenBusiness vs Northwest Registered Agent. As if one company is offering you an additional service, the other is providing it too.
So, it's a customer's choice to purchase any service from either company, as per his comfort. However, in our opinion and experience, ZenBusiness is more reliable as it is not only effective but affordable in adding some services.
How Do We See?
We recommend Zenbusiness over Northwest Registered Agent. Why:
Northwest is pricier than ZenBusiness when it comes to LLC formation.
Zenbusiness has a lesser renewal cost for registered agent service.
Zenbusiness is faster in turnaround time & shipping.
Despite the fact that Northwest is an older company, Zenbusiness is faster in growth & popularity.
And most importantly, Zenbusiness is entrepreneurs' favorite.
Overall Value: Final Decision
Well, keeping in mind the detailed comparison between ZenBusiness vs Northwest, we realized that they have a few positives and negatives. You can purchase the services of whatever company you like we recommend ZenBusness.
However, to make it even more clear, find the statements below:
Buy ZenBusiness Services if:
You are in search of the most affordable LLC service with all possible features, perks, additional services, and good customer reviews.
Buy Northwest Registered Agent Service if:
Excellent customer service is your priority, or if you have good enough money in your pocket and you want to get the services of a most-experienced company.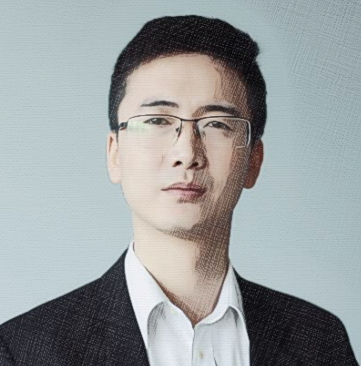 Hi, Wilson here. I'm here to help small business owners and entrepreneurs form an LLC for free and affordable prices in any of the 50 States. In my opinion, Forming an LLC shouldn't be so complicated, and I mean it. Stay with me to see how!
Please note: This page may contain affiliate links. If you buy a product or service through such a link we earn a commission at no additional cost to you.