If you're looking to start an LLC and form your business, you're at the right place. Here you'll learn how to form an LLC (Limited Liability Company) in the United States.
Starting a new business is an exciting venture but it comes with a lot of responsibilities as well. We see many new businessmen opting for a Limited Liability Company (LLC) as their business model (by themselves or by hiring a reliable LLC service online), but they are reluctant due to a lack of related knowledge or do not know how to do that.
Strongly Recommended!
Tip of the Day: Forming an LLC by yourself is mostly hectic, costly, and time taking. Hiring a professional and legit LLC Service online like ZenBusiness or BetterLegal not only saves your time but is also budget-friendly. Therefore we recommend you to:
Start an LLC for $39
If you don't have time to study and follow the DIY method, you can start an LLC for as low as $39 from the following formation services.
Formation Services
Key Features
Value
Learn More

The Best Overall Formation Service

Free registered agent service for a Year.
Only pay for what you need.
Quick turnaround option available.

The Top-Notch Customer Care

Free account for DIY assistance.
Monthly finance is also available.
Upfront prices with no hidden charges.

The Most Affordable Formation Company

Easy to use Dashboard.
Free learning center.
Quick order turnaround.
---
How to Form an LLC in any State (Step by Step DIY)
Important: In this stepwise guide to form an LLC, we will walk you through all the necessary information and requisites to start an LLC.
Start your LLC Here in 5 Easy DIY Steps:
---
#1: Select a State
As in every State, there's a possible procedural difference in forming an LLC. Therefore we've covered State by State guide to help you form an LLC by yourself. To start an LLC on your own, select your State below and follow the A to Z guide to form.
---
#2: Name Your LLC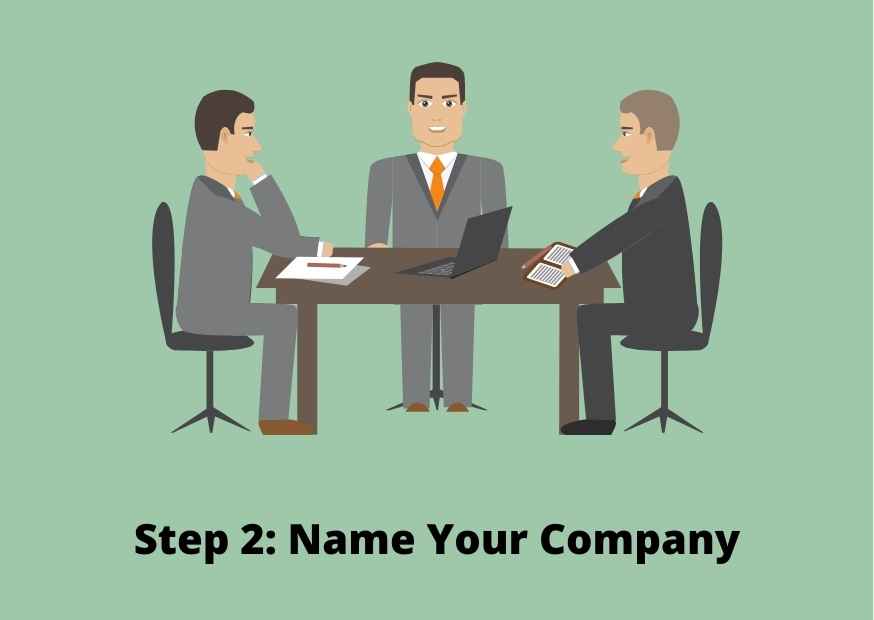 Naming an LLC sounds pretty nice but that is nowhere near naming your child. In fact, it is not as easy as it seems. Mostly, the exact name is not always available. If you're lucky enough to find the desired name of your company, there are still some precautions you must take.
LLC document filing takes time. So it's better to reserve your LLC name by paying some extra bucks (reservation fee). It's not illegal, nearly every state allows you to reserve a name for a short period of time by filing name reservation a form. Yet, the length of the reservation period varies from state to state, and your efficiency. That's why many people hire a registered agent from any well know reputable formation services like ZenBusiness or LegalZoom.
In addition, the name of your LLC must comply with the rules of the state you're applying in. Because the company formation rules in the United States of America vary from state to state. For instance:
Your LLC's name must end with an LLC designator or its abbreviation.
LLC name must not be matching to any other registered LLC or business entity.
#3: Selecting a Registered Agent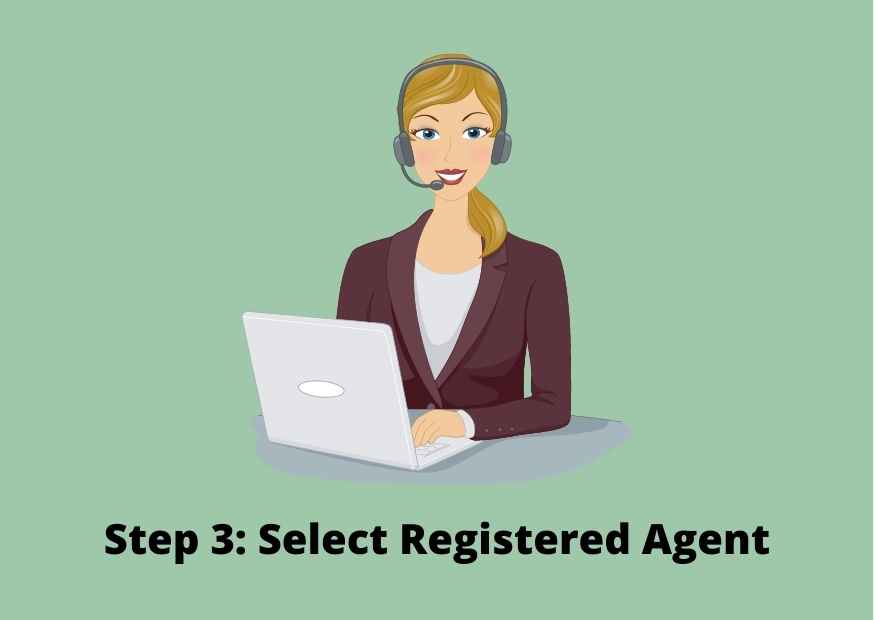 A registered agent or a statutory agent is a person or sometimes a company that agrees to receive lawsuits, subpoenas, and other official & legal documents on behalf of the LLC on a physical street address in the state where the LLC is registered. Therefore every state requires its LLCs to name any registered agent.
The registered agent can be:
A person who is a state resident
A person must be over age 18 to serve
A member or an officer of the LLC
A private service company like ZenBusiness or Incfile
A registered agent can be provided by a business formation company or you can hire a privately.
Fact: Most of the companies charge a little to provide a registered agent, but there are some LLC services that provide registered agent services for a fee.
#4: Filing the Articles of Organization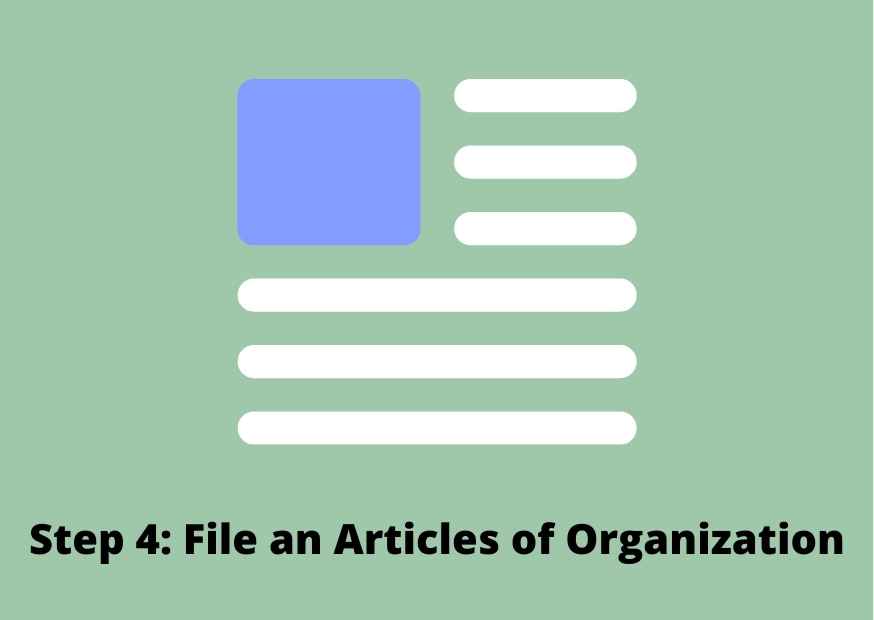 Articles of Organization or certificates of organization, are part of a formal legal document used to establish a limited liability company (LLC) at the state level. That is why to create your LLC, you must file articles of organization.
This Organizational Paperwork is filed with your state's corporate filing office, often the Secretary of State (or in some states. You can fill the articles of organization online. The information to be filled may include:
The name of an LLC
The address of an LLC
Details of the registered agent such as the name and address
The names of the LLC owners
The objective why the LLC was formed
How it will be managed
And the length of its existence
The paperwork must be signed by an LLC formation company representative, registered agent, or whoever is the person forming the LLC. As for the charges, all states charge a filing fee, but the LLC cost varies from state to state – mostly around $100. You'll have to pay a filing fee when you submit the articles.
#5: Creating an LLC Operating Agreement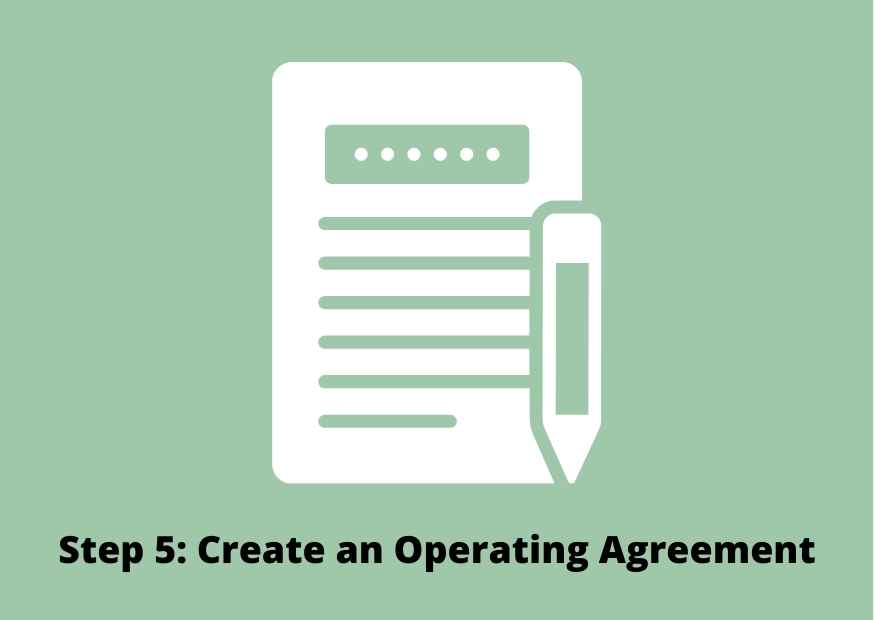 An LLC Operating Agreement is an internal document that defines how your LLC will be run, which includes:
How will it be managed?
How profits and losses will be allocated?
The ownership interests
Voting rights of the members
How and who will govern the company
What happens if the member dies
What to do in case of any member leaves the business
Law on dissolving a company
And much more
In fact, you can mention anything that is needed to secure the rights and responsibilities of the members & the company to minimize future disagreements.
That is why most states don't require an LLC Operating Agreement to form an LLC. It is all about an effort to let things define to avoid any mess in the future. Because in the absence of an operating agreement, state law will govern how your LLC operates.
If you feel it hard to file an Operating Agreement, you can also sign up for an affordable LLC formation service like IncAuthority or Rocket Lawyer.
---
An LLC is a legal business model that combines the characteristics of a sole proprietorship, a corporation, and a general partnership.
For instance, an LLC can be formed and managed by a single person as it is done in a sole proprietorship.
On the other hand, an LLC has the perks of corporate personhood such as it can hire employees, having a bank account, buying property, etc. More importantly in case of any legal trouble or unforeseen business circumstances, the creditors can not claim the personal assets of the owner/s of the LLC.
Due to the flexibility of having single or multiple owners and personal assets protection LLC is now the most popular business model for new businesses.
There are, however, some differences between LLC and a corporation or sole proprietorship which make LLC a distinct business entity. For example, an LLC is a more formal business structure than that of a sole proprietorship.
Personal assets are not liable in the case of LLC whereas in sole proprietorship creditors can claim the personal assets as well along with the business assets of the owner.
Similarly, an LLC is different from a corporation in many ways. The owners of an LLC are called members and in the corporation, they are called shareholders. Unlike the shares of a corporation, membership of an LLC can not be sold or easily transferred.
An LLC can not generate revenue by selling stock like a corporation does rather external investments off the LLC come from other sources.
Moreover, an LLC does not have to do extensive paperwork and maintain detailed records such as meeting minutes, ledgers, bylaws, etc. instead, it just needs to file an annual report and few other items. Considering all these features, people now prefer an LLC over other business structures.
For more details, you can learn more about what is an LLC from here.
How an LLC Manages its Interests/Taxes
LLC is very flexible in terms of choosing the route to pay income taxes and in deciding how financial interests will be split up among the members.
An LLC often enables the transfer of the ownership interests to their family members that are more tax-advantaged. The following are the possible choices for an LLC to choose its taxation process.
As a sole proprietor or straight partnership model
And as an S corporation model
As a C corporation model
A) As a sole proprietor or straight partnership model
According to this taxation model, the LLC does not need to file its own tax return rather it is just required to submit a report containing information related to profit or loss through the LLC business.
All members of the LLC will receive the income as per the operating agreement of the LLC and then each member will pay the tax on his individual tax return. The net income of each member will also be subjected to payroll or self-employment tax under the Self-Employed Contributions Act (SECA). Overall, the total payable tax in this model is less than that of a corporation.
B) As an S corporation model
If an LLC chooses to pay its tax through the S corporation model, there will be no maximum limit of members, unlike an actual S corporation where only 100 shareholders (all should be US citizens) are allowed.
S corporation may provide some tax savings than that a C corporation. Shareholders of S corporation do not pay SECA tax on their income, but each owner should pay them a reasonable salary which is subjected to Medicare and Social Security taxes under the Federal Insurance Contribution Act (FICA).
C) Finally, as a C corporation model
If an LLC classifies itself as the C corporation model, LLC will be a taxable entity. This means the LLC itself is taxed on its income unlike the above-stated two models, where income is passed among the owners and then it is taxed.
With this model, members will be subjected to double taxation as the income is taxed on the company level and then each member will be taxed on the individual level once the funds are transferred. Such a model will be beneficial for the high-income members of LLCs who can save money by having lower personal tax brackets.
Advantages & Disadvantages of an LLC
Like any business entity, an LLC also has some pros and cons. Regardless of that, an LLC is equally popular among small- and large-scale businesses. Here are the positive and negatives features of an LLC.
Pros of a Limited Liability Company
1) Restrained liability
In an LLC, the personal assets of a member are not subjected to any lawsuit or debt due to the corporate veil. This veil shields the personal assets of a member from creditors by drawing a line between financial and personal assets.
In the case of a sole proprietorship, the owner's personal assets are liable in case of any debt or legal trouble, and the company's finances are not sufficient to compensate for those debts or legal proceedings. Some of the liabilities against which a member of an LLC is shielded are
Damages: If someone gets hurt by the business or property owned by you
Unpaid business debt: Unless any member guarantees those debts
Vendor disputes: If a member is billed more than he/she owes
2) Easy startup and administration
It is incredibly easy to file your case with the state government online and pay the fee through your credit card. This process takes relatively less time to complete than that of other formal businesses usually take.
You can further cut down the time using the registered agent services. This will allow you to focus on your business and these agents will apply and do the rest of the paperwork on your behalf.
One of the basic requirements in the formation of an LLC is to draft and file your Article of Organization with the state government. This process is relatively easy in the case of LLC while the other formal business entities need to go through many legalities.
Apart from the articles of organization, to govern the operation of the LLC, an Operational Agreement is needed. This Operational Agreement defines the obligations and rights of the members of LLC to each other. For this purpose, one can consult an attorney for legal advice for more customized needs or help can be sought from the drafts available with online business formation services.
Ongoing requirements come on an annual basis and an LLC is just needed to submit an annual report and annual fee (required by some states). LLC has relatively simpler ongoing compliance requirements than the other formal business entities.
3) Lesser paperwork and formalities
One of the interesting features, that make an LLC the most popular business model is that there are fewer formalities and paperwork in an LLC in comparison to a corporation.
Even if it requires more time and effort to establish a corporation and a huge list of prerequisites is there to file for a corporation while the LLC formation process is not considered a nuisance.
A corporation is required to conduct meetings of board members and shareholders on a regular basis while LLC members meet at their discretion.
There are legal obligations on a corporation to maintain business ledgers, meeting minutes, and related stuff while an LLC does not have such laws to follow. The bylaws are strict in a corporation while in an LLC they are relatively flexible.
4) Flexible Managerial Structure
In many states, by default, an LLC is member-managed. But an LLC has been given the choice to be managed by its members, or by a Manager who can be an outsider or can be a member.
Hence, the owners share the day-to-day decision-making if they opt to be managed by the members. In case the members are not experts, they can hire experienced people to do this task for them.
There is a rigid management structure in a corporation where shareholders, the board of directors, and appointed officers have their distinct roles.
5) No restriction on the number of members
An LLC can be a startup with any number of members and there is no limit to the number of memberships.
An LLC can be single-membered, multi-membered or can even be owned by other LLCs as well resulting in a multi-layered company. Such a multi-layered company strategy works best in the case of
Pharmaceutical Company
Product segmentation
Branded retail Products
Real estate
Marketing firm
In the case of an S corporation, there is an upper limit of 100 shareholders, while a sole proprietorship is owned by a single person.
Moreover, there is a restriction of citizenship, US national in the case of an S corporation whereas in an LLC you don't need to worry about who can be a member of an LLC and who can't. An LLC member can be a foreign investor, alien, or US citizen.
6) Freedom to choose Tax structure
The owners of LLCs, unlike other business structures, can decide how they want to be taxed. A big chunk of the business community chooses to pay tax as a pass-through method. About 95% of US businesses are taxed as pass-through entities.
LLCs usually choose to pay tax via a pass-through approach in which LLC does not pay tax itself, rather business income is passed through the members, and then tax is paid through the individual's personal tax return.
An LLC may choose to pay tax as an S corporation and enjoys certain tax benefits. For example, LLC members can pay themselves a salary without paying self-employment tax.
Additionally, in the S corporation tax model, the second layer of tax can be exempted. In the case of members with high income, where corporate tax is lower than the individual tax brackets, an LLC can choose to be taxed as C corporation.
7) No restriction on the pay of members
An LLC has extraordinary flexibility in allocating the profit or loss to the members in different amounts. There is no restriction of LLCs regarding how they pay and how much they pay their members.
A member can be paid higher or lower than his share of ownership. In addition to that, there are tax write-offs, which can be more or lesser, for expenses related to business and reimbursements for those expenses which a member paid personally through guaranteed payments.
In the case of a single-membered LLC or an LLC owned by a married couple, who file joint tax returns, all deductible expenses, and taxable revenues will be passed along to the sole owners.
Unlike the corporation, the IRS does not recognize the LLC's right to pay its members a salary. Salaries paid to the shareholders of a corporation are deductible against the corporate profit whereas in LLC such payments are considered as draws and are not considered against partnership income.
Cons of a Limited Liability Company
1) Repercussion of a member turnover
In some states, in case a member dies, leaves the company or goes bankrupt, the LLC must be dissolved. The remaining members become responsible for the financial and legal obligations that are necessary in the termination of the business. The remaining members can continue their business under a new LLC.
2) Hindrance in raising funds through investment
Unlike a corporate business, an LLC cannot sell stocks. To raise capital, an outside investor can only invest after buying the membership of the LLC. Due to the pass-through nature of an LLC and flexibility in the management outside investors prefer to invest in a corporation.
3) Self-employment and excise taxes
If you create an LLC in a state other than your residence, that state may put a franchise/excise tax or business levies. Depending upon the state in which an LLC is doing business, an LLC can be taxed up to 7.5% self-employment tax.
To exempt the self-employment tax on profits, LLCs chose to be taxed as an S or C corporation. In this case, the members have to pay a 7.5% self-employment tax on their salaries.
In short, if the LLC members chose to be self-employed, they will be subjected to more than a 15% self-employment tax rate which includes:
Employer and employee part of Social Security
Medicare
But if they chose to be taxed as a corporation, the tax amount should be reduced to 50% by exempting employee tax.
4) Licensing fees and legalities vary state to state
While starting up a new LLC, the filing fee ranges from $50 to &500 depending upon the state an LLC wants to operate. The annual filing fee also varies from state to state ranging from $0 to $820.
However, you do not need to start an LLC in the state you live in, you can pick any state which is business-friendly and make sense for your business. If an LLC operates in multiple states, it could be difficult to extrapolate what is expected from the LLC, given that an LLC makes its own guidelines while in a corporation, operational guidelines are fixed.
5) More paperwork/requirements than an informal business
It requires more paperwork and formalities to initiate your business as an LLC than in the case of a general partnership or sole proprietorship. Moreover, informal businesses do not need to pay fees, maintain documents and submit an annual fee.
To get rid of this problem, most LLCs are hiring registered agents providing the best LLC services to do such paperwork for them.
Is LLC Formation A Right Choice?
For the entrepreneurs, who want to set up their business as a standalone or restrict their liabilities, give the business the ability to survive on its own and segregate their personal and business finances. In this perspective, an LLC is the easiest and most economical formal business entity.
For the owners who want a flexible tax treatment, and malleable management structure, an LLC is a perfect option for them as well.
In the case of a business where owners are not sure where they need liability or a large business that requires a more robust structure, or for certain licensed professionals an LLC may not be a good business model.
In any of the aforementioned possibilities, either you Form an LLC Yourself or you can See Top LLC Services reviewed and rated.
Ready to Start?
Formation Services
Key Features
Value
Learn More

The Best Overall Formation Service

Free registered agent service for a Year.
Only pay for what you need.
Quick turnaround option available.

The Top-Notch Customer Care

Free account for DIY assistance.
Monthly finance is also available.
Upfront prices with no hidden charges.

The Most Affordable Formation Company

Easy to use Dashboard.
Free learning center.
Quick order turnaround.
FAQs on an LLC Formation
Do I need an LLC?
If you work for a company, you might have the option to receive a salary instead of taking a portion of your profits as a dividend. If that's the case, you might want to start an LLC. You will receive a salary for your work and any profits will be taxed only once (at the corporate level). This will save you thousands of dollars.
Another benefit to an LLC is that it protects your personal assets from being attached by creditors or lawsuits.
What is the difference between an LLC and a Corporation?
LLCs and corporations, as far as tax planning purposes, are very similar. With both types of companies there is a difference between distributions (dividends) and salaries (W-2 income). Distributions are taxed as either ordinary income or capital gains, depending on the source.
Salary, on the other hand, is taxed as W-2 income and generally comes with a host of benefits not available to distributions. For more information, you can read our complete article on the difference between LLC and Corporation.
What is the difference between an LLC and a Sole Proprietorship?
A sole proprietor simply means that you are the only owner of your business. This is very similar to what an LLC is, but there are a few distinctions. If you have any employees, you must set up an LLC to protect yourself from being personally liable for business debts.
Sole proprietorships allow you to have employees, but the owners are personally liable to creditors if there are unpaid debts. For more information, you can go through our complete guide on the difference between an LLC and a Partnership.
What are the differences between an LLC and an S-Corp?
The difference between LLC and S-Corp is simple. In short, An LLC is a type of business entity, while an S corporation is a tax classification. Small business owners choosing between an LLC or S-Corp can be simple or complex, depending on the circumstances. For more information, please read our article on LLC vs S-Corp.
What is the difference between LLC and LLP?
It is certainly the strategy of LLP to set up a separate company for each business project. Meanwhile, LLC deals with various projects through one company. Therefore, you can say the main difference between LLC and LLP is that LLP manages multiple companies, while LLC manages one or more projects. For more details, you can see LLC vs LLP in detail here.
How an LLC is taxed?
LLCs are taxed as a pass-through entity. This means that the LLC does not pay corporate tax on profits, and distributions from the LLC are not taxed. Instead, the money "passes through" the company to be taxed on your personal return, similar to partnerships or S Corporations. For more information, you can read our complete article on how LLCs are taxed.
How do I pay myself in an LLC?
The IRS requires that you pay yourself a "reasonable salary" for the work you are doing. This can be either a "guaranteed payment" or an "accounting of earned income". If you choose the "accounting method" then you are required to pay yourself a salary based on the profits of the LLC. The advantage of this method is that it allows you to take distributions, as well.
How much does it cost to start an LLC?
The total cost to start an LLC will vary based on your situation and where you're starting the business. The most common expense is filing fees with your state. Other costs might include a DBA filing fee, accounting fees, and legal expenses. For more information, you can read our complete article on LLC cost by state.
Who can be a member of an LLC?
The members of an LLC can include individuals, corporations and other LLCs. Since an LLC is a pass-through entity, "tax matters partners" can be members of the LLC, as well.
Are there any restrictions on who can be a member of an LLC?
Generally, anyone can be a member of an LLC. There are no citizenship or residency restrictions.
What are my payment options to file the Articles of Organization online?
You can pay for your Articles of Organization online with a credit card. You can also mail the respective authority a check or money order made payable to the LLC Formation Agent.
What is the effective date on an LLC?
The effective date on an LLC will be determined by your state or formation entity. The website of the authority you used to file the articles of organization should have more information.
What if the LLC name is already in use?
You can check the availability of the business name by going through your state's filing website. If you cannot file the articles of organization because the name is already in use, then go back to the beginning and use a different name.
Can I print and mail my application and payment?
If you want to avoid filing online, there's a printed form and payment option for your application. You can also download the Articles of Organization for Florida Limited Liability Company (PDF) if printing isn't an option or available in PDF format on our website!
How to make sure the LLC is formed properly?
There are several things you can do to make sure that your LLC is formed properly. The first thing you should do is contact the filing authority and see if there are any problems with your articles of organization. If you are unable to contact them, then send an email to the filing authority's customer service.
What if my filing is rejected?
If your filing is rejected, then you will need to contact the authority and see why. You can always ask about the application requirements and double-check to make sure everything is correct.
How do I correct a rejected filing?
The state filing authority will indicate why your filings are rejected. If you need to make any changes to the articles of organization, then you can resubmit your filing.
What are the most common reasons for an LLC to be rejected?
There are several common mistakes that can cause an LLC filing to be rejected. The most common reasons for a filing to be rejected are using the incorrect business name, the wrong LLC form, or missing information (such as a DBA).
If I filed my LLC in the wrong state, what do I need to do?
In case you think your filing is in the wrong state, then contact your formation agent for more information. If everything else checks out, but you are still filing in the wrong state, then you will need to file in the right state. You can contact our online help team if you have more questions about this process.
How do I terminate an LLC?
To terminate an LLC you will need to file a certificate of dissolution with your state. For more information, visit our article on the difference between Jurisdiction vs. State law.
What key terms should I know before creating your LLC?
It is important to be aware of a few key concepts when starting out. These may include what an LLC entails, how it works and why you may want one in the first place. Let's take look at some of the points together now.
From where I can get more information on LLC?
There are several places you can go to for more information about LLC. You should contact your formation entity or attorney to get started. You can also go through our free comprehensive guide on LLC.