Please note: This page may contain affiliate links. If you buy a product or service through such a link we earn a commission at no additional cost to you.
If you're thinking to form an LLC, make sure you have these three must-have LLC formation documents ready to go.
These LLC documents help get your business up and running quickly and smoothly. This free LLC formation documents guide discussed every detail related to LLC documents needed to successfully register and operate an LLC.
Here's a quick overview of what each document is for:
Articles of Organization/ Certificate of Formation – This confirms that your LLC has been formed legally.
Operating Agreement – This sets out the rules and regulations for your LLC.
EIN (Employer Identification Number) – This is like a social security number for your LLC, and is used to file taxes.
What is an LLC?
LLC stands for Limited Liability Company. LLCs are a business structure allowed by state statute formed by one or more owners, known as members. LLCs are popular because they allow the benefits of both a corporation and a sole proprietorship. Some LLC advantages include:
Personal asset protection,
Flexible management structures.
Before You Prepare These 3 LLC Documents
Before you can start reaping the LLC benefits by having these 3 essential LLC documents prepared and filed, you need to decide on the following things.
1. Choose a suitable name for your LLC
Choosing the right name for your LLC is important for a variety of reasons. First, you'll want to make sure the LLC name you choose is available and has not already been taken by another company.
The best way to do this is to conduct an LLC name search with the Secretary of State's website in the state where you plan to register your LLC. Once you've found an available LLC name, you may want to reserve it for a specific period of time so that no one else can take it while you're completing the LLC formation process.
In most states, LLC name reservations are valid for 120 days.
Important
The perfect LLC name must be available, descriptive, and readable. LLC names are also subject to certain rules and regulations set by the state. For example, most states require that LLC names include designators such as "LLC" or "L.L.C." at the end of the name.
Different states have different requirements for LLC name searches and LLC name reservations.
Deciding on the right LLC name is an important first step in forming your company. But with a little research and creativity, you can find the perfect name for your business.
2. Decide LLC management structure
Before you can register an LLC, you need to decide on the LLC's management structure. LLCs can be managed by either the members or the managers. The LLC's articles of organization will require who will manage the LLC.
LLCs that are managed by one or more LLC members are referred to as member-managed LLCs, and LLCs that are managed by one or more managers are referred to as manager-managed LLCs.
The LLC management structure that you choose will have important implications for your LLC, so it is important to choose the right one for your business.
Most LLCs are member-managed. One of the benefits of having a member-managed LLC is that all of the members have a say in how the LLC is run. This can make the decision-making process more efficient.
Another benefit of member-managed LLCs is that all of the members are usually actively involved in the business, which can help to create a more cohesive team.
If you choose to have a manager-managed LLC, then you will need to appoint one or more managers.
The managers will be responsible for running the LLC on a day-to-day basis. This can be beneficial if you want to have someone who is solely focused on running the LLC.
Now that you have decided on the essential prerequisites, let's get started preparing the 3 must-have LLC documents.
What is a Business Formation Document? 3 Essential LLC Documents
Business formation documents are the papers that you must have to create a business. Depending on the business type, the documents may vary. We have summarized the essential LLC documents required for LLC creation in the subsequent paragraphs. Let's have a look.
Document # One
Certificate of Formation or Articles of Organization
An LLC, or limited liability company, is a business structure that offers personal liability protection and tax benefits. LLCs are formed by filing a certificate of organization with the state. This certificate is also sometimes referred to as the articles of organization or certificate of formation.
The articles of organization must contain certain information about the LLC, such as:
The name of the LLC,
The principal address of the LLC,
The business purpose,
The names of the LLC members,
Management structure,
Registered agent's name and address
To file your articles of organization, follow our state-specific DIY guide by clicking the following link:
Important:
Filing Certificate of Formation by yourself is mostly hectic and time taking. Any mistake in these legal documents may put you in trouble in the future. On the other hand, hiring a reliable LLC formation service is not only a good choice to file your formation doumnets without making any mistakes, but saves you from overspending and time wasting. Therefore we recommend you to:
Once the certificate of organization is filed with the respective state department, the LLC is officially formed. The certificate of organization is equivalent to the articles of incorporation for a corporation.
Document # Two
Operating Agreement
The other LLC paperwork you need to have an LLC is the LLC Operating Agreement. drafting and signing an LLC Operating Agreement is an important step in forming a new LLC. This document outlines the ownership structure of the LLC, the roles and responsibilities of the members, and how decisions will be made.
Therefore, not only does it help to prevent disputes down the road, but it also shows that the LLC is a serious business venture. LLC Operating Agreements can be custom-tailored to fit the specific needs of the LLC, but there are also many templates and free online resources available.
Important
Many LLC formation companies such as IncFile, ZenBusiness, BetterLegal, etc., offer free operating agreement templates in their LLC formation package. You can also get an operating agreement drafted as a stand-alone feature.
Many states do not require you to officially adopt an operating agreement. However, having one will save you from many complications in the days to come as this document not only drafts the day-to-day operating rules but also predicts what will happen in the events of LLC dissolution, LLC Domestication, moving an LLC to another state, or the death of an LLC member.
Document # Three
EIN (Employer Identification Number)
The third important LLC document needed for LLC formation is EIN. An Employer Identification Number, or EIN, is a federal tax ID number that businesses use for tax purposes. If you're starting a business, you'll need to get an EIN from the Internal Revenue Service (IRS).
Important
You can apply for an EIN by filling out IRS Form SS-4 online, by fax, or by mail on the IRS website without costing you a fee. However, if you want professionals to apply on your behalf, hire ZenBusiness to help you get an EIN without any headache.
The EIN is used to identify businesses for tax purposes. It's also used to
Open bank accounts,
Get business licenses,
File for business permits, etc.
If you have employees, you'll need an EIN to withhold taxes from their paychecks. You can find your EIN on your tax return, correspondence from the IRS, or other official documents.
What do LLC Documents Look Like?
Depending on the state, the articles of organization have different sections. The Texas certificate of formation looks slightly different from the California articles of organization. Here is an overview of what do LLC documents look like:
Certificate of Formation Sample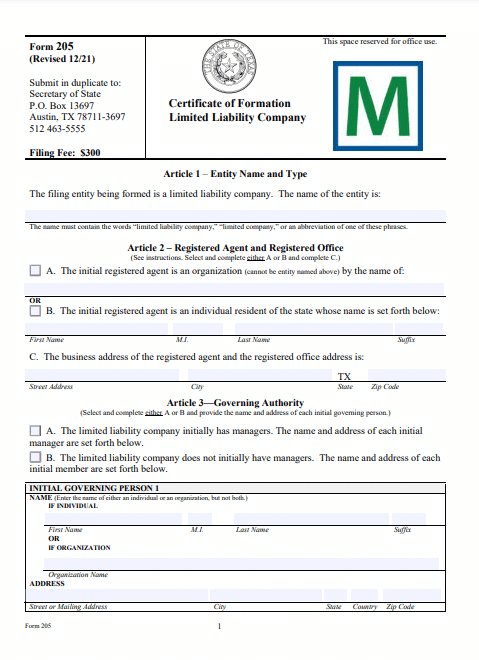 EIN Application (IRS Form SS-4)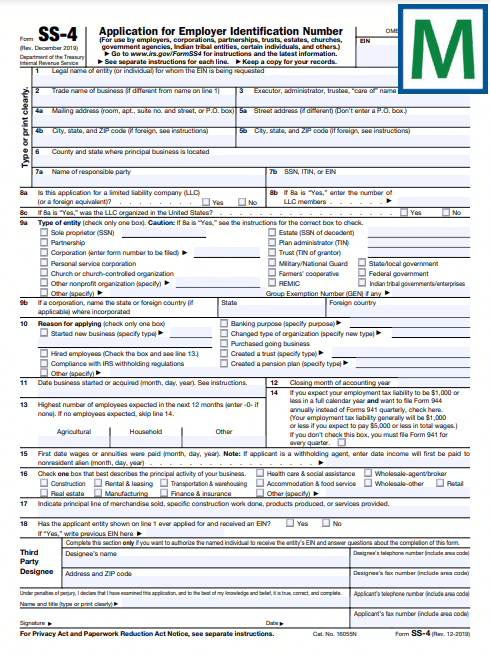 File LLC Documents in Your State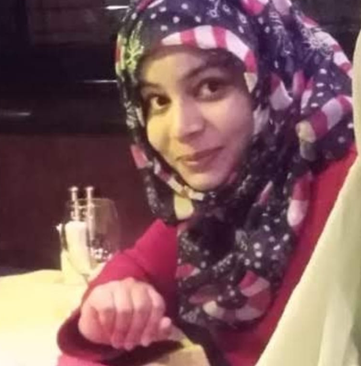 Aisha Noreen is an owner of a small business with more than 9 years of experience in the marketing industry. With the wisdom of an old soul, she always seeks innovation and mind-blowing ROI techniques. Her unique approach helped many small businesses thrive and she can surprise you in many ways as well. Believe it or not, her energy, passion, and creativity are contagious enough to transform your business and take it to another level.