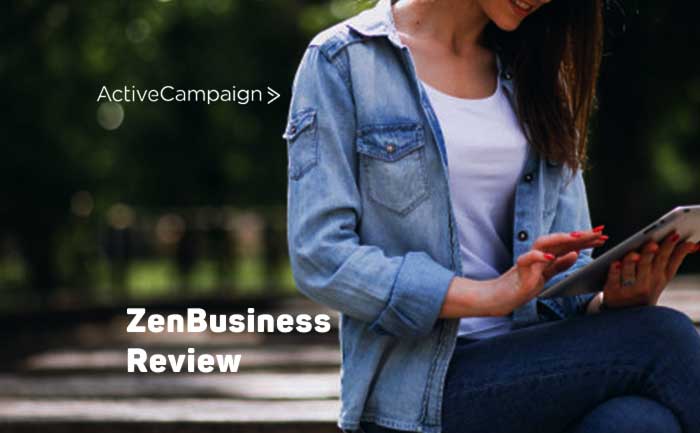 ZenBusiness Review: Looking forward to establishing a company? Do you prefer hiring a professional service rather than submitting the documentation on your own?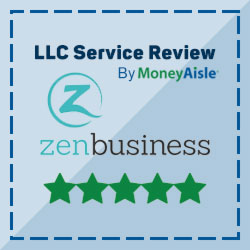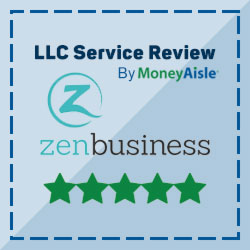 Today we have come up with one of the best LLC services that you'll ever find that is ZenBusiness. You might come across multiple LLC services in the market, but ZenBusiness proved itself to be an elite company within a short duration.
The top-rated organization was featured in 2015, and since that time, it has created thousands of business links and received many positive reviews.
Now you must be wondering about what services do ZenBusiness offer? We are happy to tell you that this LLC service appears with more than just the necessities that we will discuss later on.
Even if you talk about their lowest package, it has all that you want and none you don't, including a risk-free consultation program within their private CPAs and registered agent services, etc.
ZenBusiness LLC Service Review (Overview)
We are here with a detailed ZenBusiness LLC review that will outline anything and everything to need to know about the service.
We will guide you through their pros/cons, features/pricing, additional packages, discount offers, and much more to conclude if it's best for you.
ZenBusiness: Pros and Cons
ZenBusiness Pros
1. Approachable LLC Formation
Customers find ZenBusiness, the best company that is also easily approachable and entertaining when it comes to the complete LLC formation process.
Unlike other LLC services that frighten or try to fool clients into buying their add-ons, ZenBusiness displays the best additional services and features with a class.
2. Hundreds of Positive Reviews
The positive client feedbacks have given a lot of strength to the company in recent times. ZenBusiness holds hundreds and thousands of reviews, of which the maximum is positive.
3. Affordable LLC Service
Being the most affordable LLC service, ZenBusiness starts with the lowest price of just $49. When you compare it with an established company LegalZoom, it is $60 cheaper that attracts most customers.
4. Worry-Free Guarantee
ZenBusiness offers a pro package that has a Worry-Free Guarantee feature. This feature helps a customer initiate and manage their new business by taking good care of their annual report filing and similar ongoing LLC services.
5. Socially Committed Organization
Despite being a new company in the market, ZenBusiness holds a unique status being a socially committed organization.
It not only grew best as a company but also focused on helping the needy. ZenBusiness partnered with Kiva.org that lifted the poor people by offering them grants and financial loans. This step not only helped the women but also boost up small businesses above the ground.
ZenBusiness Cons
1. No Clear Turnaround Time
It is tough to pin down the turnaround time by ZenBusiness. Usually, the starter plan states that they will establish the Colorado LLC within 1-2 weeks.
However, according to the reviews, when tested, the Colorado LLC service was formed only in three days. Although it's a nice gesture to provide faster services, then it is also essential to clear the turnaround time to customers.
ZenBusiness: Key Features
Rank

Editor's Rating

Cheapest Package Price

Registered Agent Service Price

Available in All 50 State

Free Registered Agent

Operating Agreement Fee

EIN Fee

Processing Time

This is the time the service provider takes to prepare or file your documents.

Expert Opinion

Promo Code
#1. ZenBusiness Registered Agent Service $99/Year
(Free for 1-Year with LLC Service)
Getting a registered agent service from ZenBusiness will cost you $99 per annum. Moreover, one can receive a free first-year service if they are willing to buy the business formation from ZenBusiness.
Other than the registered agent services, the plan doesn't cover up any extra features.
#2. Operating Agreement
ZenBusiness utilizes an operating agreement pattern that highlights the rules and regulations to manage your LLC. Moreover, the agreement plan displays the entire framework and structure to boost up your business. This feature comes up with great advantages discussed below:
#3. Secures Your Assets
ZenBusiness, with the feature of an operating agreement, explicitly isolates your assets and protects the liabilities and activities of your LLC.
#4. Allocates Ownership
If the owner wishes to leave the business, the operating agreement helps through the succession plans.
#5. Setting Rules & Regulations
This feature sets and organizes the business rules that will ultimately supervise your LLC to let it grow.
#6. Fast Filing
Keeping in view the competitor's turnaround times, it revolves around how rapidly a personal state measures formation. Unlike them, ZenBusiness shows a distinct methodology. Their processing time depends on the level of service you're getting from them.
Talking about the fast filing through their Starter plan, the organization will establish your business in 3 to 4 weeks, whereas the Pro package consumes almost 1-2 weeks in processing.
By purchasing the premium package from ZenBusiness, one can cut short the filing time to 3 to 5 days. Note that despite they specify the processing time, still, the estimate can differ due to multiple reasons. So, to get detailed and exact information, directly contact them.
#7. Low Cost
ZenBusiness does not charge extra and processes one's business paperwork at a lower rate, excluding all hidden charges.
#8. Easy to Form
Many people enter LLC services with little to no experience. Sometimes it is a bit confusing for them to understand the formation process, or sometimes the customers do not want to engage in such issues.
No matter whatever the reason is, ZenBusiness arrives with the simplest and easiest LLC formation process that is good to go for everyone.
It will only consume your couple of minutes to fill out the form, go through the ZenBusiness instructions, and follow them.
All that a client has to do is select their desired package to buy, type in the essential business information, and leave the rest on the LLC service. It's as simple as that.
ZenBusiness: Pricing & Packages
ZenBusiness offers you three distinct packages that you can choose and incorporate online.
We are briefly going to discuss the difference between these packages, their essential features, and also how an entrepreneur can relate to the corresponding LLC service.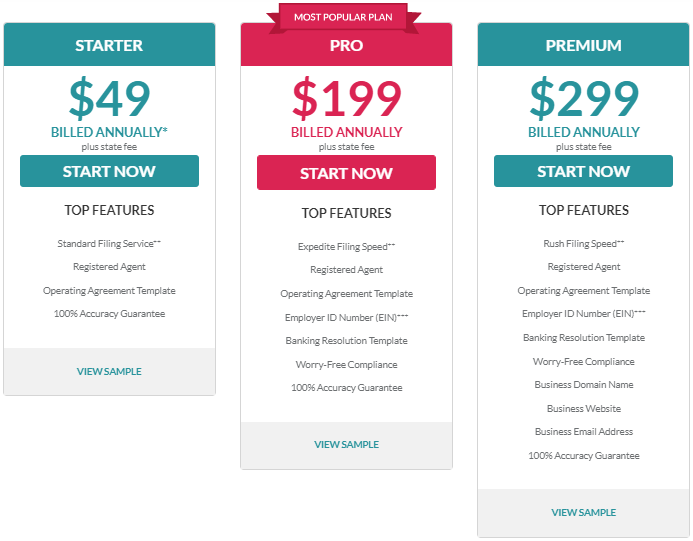 ZenBusiness Starter LLC Formation Plan ($49 + State Fee)
Name Availability Search
In this Starter plan, ZenBusiness will initially nose around your business information of your respective state so to analyze if the business name you wish to have is available or is already acquired by another organization.
Preparing & Filing the Articles of Organization
A state usually requires a few necessary documentations so to establish a new LLC for you. With the Starter plan, ZenBusiness will prepare the articles of your company and process them with the specific information of your state.
Registered Agent Service
All of the LLCs that are operational in America requires a registered agent. This agent is a person or a professional unit that gets and manages the essential document supplies from the state representing your business.
After organizing them, the agent sends all the information to you. ZenBusiness initially offers a 12-month free subscription and renewal option at $119 per annum after the first year.
LLC Operating Agreement
Operating agreements are all the important documents that sketch the entire business structure.
It also sets the rules and regulations for your company to operate well. The top-notch organization, ZenBusiness, offers an adaptive template that assists you in establishing an operating agreement on your behalf.
Worry-Free CPA Assessment
Unlike other LLC services, ZenBusiness handles your issues entirely on their own and not involving any third party. Moreover, they offer a free of cost tax and accounting assessment from their authorized CPAs that help analyze your records.
ZenBusiness Pro LLC Formation Plan ($199 + State Fee)
The Pro package is the best package purchased by many customers these days. It encompasses all of the features that are in the Starter plan and also include the following:
Offers a Customized Banking Resolution
You can get a customized banking resolution with ZenBusiness. It is a type of form signifying the people having a license to access the professional bank account for your LLC.
Provides Worry-Free Guarantee
ZenBusiness takes good care of their clients by offering this Worry-Free Guarantee. This feature involves filing and managing a company's yearly report with an option of amendments twice a year.
Moreover, if in case you skip the closing date with your state, ZenBusiness will always help you recover your standing position.
Provides a Federal Tax ID Number (EIN)
Just like a Social Security Number, EIN is a nine digits' code for your business unit that allows your LLC to create professional bank accounts, file taxes, hire staff, and much more. ZenBusiness utilizes this feature to get one for you.
ZenBusiness Premium LLC Formation Plan ($299 + State Fee)
Similar to the Pro package, the ZenBusiness Premium package covers up everything from the Pro package plus the following:
Rush Filing Speed
This feature will enable the users of the premium package to get faster services than those of starter and pro users.
Domain Name Registration
The authority will get a specific domain name for your business's website and will also cover up the domain dashboard tool to keep the privacy of your business.
Domain Name Privacy
As a result of having a proper domain name, this domain name privacy feature will help you keep your personal information safe from outside sources.
Business Email Address
ZenBusiness also provides a business email address to the user, that too with enough storage space of 5GB.
Business Website
ZenBusiness not only helps the customer by providing a registered domain name, but it also allows a business website to the Premium users.
ZenBusiness: Additional Services
We have already discussed the main features by ZenBusiness but hold your breath as those were not the only features. Let us briefly explain a few additional features and facilities that ZenBusiness is offering:
Worry-Free Assurance at $110/year
With this feature, the organization will handle your yearly reports and keep an eye on all of your filing closing dates to maintain your business position.
Publication Service for Your LLC Formation
ZenBusiness holds a good position in handling the entire publication process for your LLC's formation.
ZenBusiness provides a great opportunity of changing your articles of organization. So if you want to make essential changes, they will help you through the process.
Federal Tax ID Number at $70
Similar to an SSN, the Federal Tax ID Number is a nine-digit code provided in the ZenBusiness Pro package that looks after your LLC services, including your bank accounts, hiring employees, etc.
ZenBusiness Customer Reviews & Feedback

The newly developed Texas-based company, ZenBusiness attained a good reputation within a short period of five years. They have hundreds and thousands of reviews, of which most are positive.
You can find out more about the good reviews of ZenBusiness on BBB, Reddit, and Trustpilot, but here we are only presenting you a few taken from Trustpilot. The customers got the LLC services from ZenBusiness and are very satisfied.
I took their LLC service for the first time and was extremely satisfied with them. The company offers very affordable prices and are highly professional with their work. Along with fully satisfying me, they finished my order faster than I expected. I would highly recommend ZenBusiness if you are looking forward to starting a new business.
ZenBusiness has been kind to my business from the start till the end. I was a bit worried initially checking their low rates, but they are always available online to help customers with their queries. They answered me immediately and whenever I wanted. The entire process was so simple and easy to use. I would definitely recommend them and will use the LLC service again.
I used to think this was unrealistic, but it's a genuine LLC service. I was so astounded to see how simple ZenBusiness made the way toward turning into an LLC. Despite offering a lot of additional features, they never force a client to buy them. Moreover, it's such a pleasant gesture of getting everything assembled in a dashboard on the website. It was super easy for me to make changes or receive an EIN whenever I want. Highly recommended!
Throughout the whole process, ZenBusiness and its settings were super kinds to me. They have provided all of the instructions online on their portal, and it was so easy to fill in the details. Starting a business with Zen was the best decision I ever made. Would definitely refer this LLC service to others.
Our Rating for ZenBusiness LLC Service
Rating 4.9
· Reviewed by MoneyAisle
---
Other than the customer reviews, we thought of providing a brief description of the overall features' ratings by them. So without spending another minute, let's go through them.
Rating by Registered Agent Service 4.7/5
The business development services offered by ZenBusiness starts with as low as $49 per annum along with state fees. All of the three packages, Starter, Pro, and Premium, include the registered agent service.
These agents are responsible for providing a complete process guideline, helps by receiving essential documentation, notices from lawsuits, taxes, and other official records relating to your business.
Rating by Filing 5/5
The filing process by ZenBusiness seems a relief for people who are unable to cover up their filing tasks in a single sitting. With the best Zen services, your records are completely safe, and you can continue them at any time you want.
Rating by Cost 5/5
ZenBusiness always preferred their customers and wisely introduced the LLC formation packages for all types of businesses.
Comparing with all other LLC services in the market, this service has proved to be the one at a considerably cheaper rate. Moreover, they have additional features for customers to buy according to their needs.
Rating by Ease of Formation 4.6/5
The website is made considering the user-friendly nature. The formation process by ZenBusiness is very smooth and easy to go.
They have a dashboard tool consisting of all the essential information for a customer. As soon as you start your business with them, they will initiate their services from the very next day so you can get access and track your progress report whenever you want through the website.
How to access your account and manage? You just need to:
Visit the website www.zenbusiness.com.
Find the login page or click on "LOGIN" button.
Enter your credentials and manage your online.
ZenBusiness Offers Special Discounts
Along with providing the best and distinctive features that are Free Registered Agent, LLC Formation, and Free of Cost Operating Agreement, ZenBusiness also offers special discounts that are up to 20%. This offer makes them stand as the best and highly accessible LLC service.
Best Alternative of ZenBusiness – Is LegalZoom a Good Option?
If you are finding an equivalent competitor of ZenBusiness, LegalZoom is the best option to consider. You can also read the detailed comparison of LegalZoom vs ZenBusiness for your satisfaction but let's go through the topic below.
Being an old industry and working since 1999, LegalZoom has worked to initiate more than two million businesses. Even though ZenBusiness took over the place in a short duration, LegalZoom still has the experience benefit.
LegalZoom can be considered the best alternative due to its additional services than ZenBusiness. Other than the business facilities, the organization provides personal LLC services too.
One can definitely avail of LegalZoom LLC services if they prefer experience and brand image over anything.
Our Recommendation
ZenBusiness ($49)
Best LLC Service Overall
Starts: ($99)
LegalZoom
The Most Famous
Final Verdict
All in all, ZenBusiness has proved to be the best choice for people who demands a premium LLC service, top-notch customer support, registered agent service within a reasonable range.
This LLC service is also a great deal for clients wanting to get the latest reminders and alerts about the filing deadlines. So, to get a worry-free service for your new business, immediately grab your hands on the packages offered by ZenBusiness.
Frequently Asked Questions (FAQ) on ZenBusiness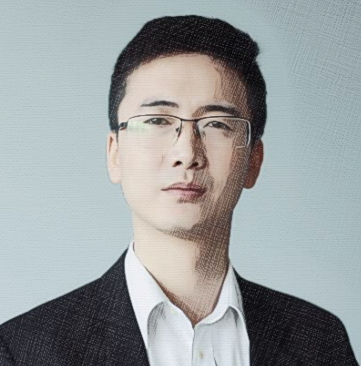 Hi, Wilson here. I'm here to help small business owners and entrepreneurs form an LLC for free and affordable prices in any of the 50 States. In my opinion, Forming an LLC shouldn't be so complicated, and I mean it. Stay with me to see how!
Please note: This page may contain affiliate links. If you buy a product or service through such a link we earn a commission at no additional cost to you.