Please note: This page may contain affiliate links. If you buy a product or service through such a link we earn a commission at no additional cost to you.
If you are considering forming an LLC or corporation, one choice is to form the business yourself. The other option is hiring someone else to do it for you. LegalZoom and MyCorporation are two companies that offer this service to small businesses. They both have pros and cons, so it is important to compare them before choosing which one is right for your startup at reasonable cost.
Formation Services
Key Features
Value
Learn More

The Most Famous Formation Company

Offers many other legal tasks in addition to LLC services.
A refund is available.
Fast and Easy to use.
MyCorporation vs LegalZoom: A Quick Overview
| | | |
| --- | --- | --- |
| Features | LegalZoom  | MyCorporation |
| Company's Reputation | 4.5/5 | 4.1/5 |
| Customer Support | 4.6/5 | 4.5/5 |
| Affordability | 4.1/5 | 3.9/5 |
| Ease of Use | 4.3/5 | 4.2/5 |
| Registered Agent Services | 3.5/0 | 3.9/5 |
| Customers' Review and Feedback | 4.3/5 | 4.0/5 |
How We Review & Compare LLC Services
Before we go into details of Legalzoom vs MyCorporation comparison, let us discover how we review and compare LLC services.
In this comparison, we'll walk through the six main factors including some others you need to consider when choosing between LegalZoom and MyCorporation. The following 6 factors are what made up for our stress test:
Company Reputation
Customer Service
Affordability (Prices & Packages)
Registered Agent Service
Ease of Use
Customers Review & Feedback
6 Common Features
Besides the above factors, there are other features you need to consider before choosing a service provider. Here are 6 common features from LegalZoom vs MyCorporation:
1) A+ Ratings through the Better Business Bureau
LegalZoom and MyCorporation both have received an A+ rating through the Better Business Bureau (BBB).
2) Clients are Satisfied with Both Services
Both LegalZoom and MyCorporation have largely positive reviews from their clients. Customers are usually satisfied with both services.
3) Customers Have Compliments for Both Services
LegalZoom and MyCorporation both have positive reviews from customers. Customers are pleased with their services in general.
4) Both are Highly Affordable
LegalZoom and MyCorporation both offer good services at affordable rates, so this is not much of a deciding factor if you are looking for quality services at affordable prices.
5) Fast and Easy to Use
You won't have a hard time using LegalZoom or MyCorporation. They are both easy to use, and it only takes a few minutes to create your account.
6) Forming an LLC, Corporation or LLP is Easy with Both Services
LegalZoom and MyCorporation make it easy to create LLC, Corporation or LLP.
Detailed Comparison: MyCorporation vs LegalZoom
Here, we will compare both LegalZoom and MyCorporation on six major categories as mentioned above. We've also compiled a detailed comparison table that allows you to see how they stack up against each other.
1. Company's Reputation
Reputation is a very important part of assessing any business. It can tell you a company's quality, service delivery, and customer support. It tells you how trustworthy it is in the market. You can refer to reviews on websites, forums, blogs, and social media platforms.
MyCorporation
It was founded in 1998 and has provided reliable business services to more than one million customers.
However, having a huge customer profile and being in the business for more than two decades, it has fewer reviews.
Many newer companies such as Zenbusiness, and BetterLegal, etc have tons of reviews and large customer profiles compared to their time in the profession.
LegalZoom
Since its inception in 1999, LegalZoom has served 3.6 million customers. You can find plenty of reviews about this company; however, the reviews are of mixed nature. Some customers are pretty happy with the services provided by LegalZoom, while some are dissatisfied.
2. Customer Support
Customer support is something that anyone with any kind of business should prioritize. It is not just about making the client happy but also crucial for the company's development. LegalZoom and MyCorporation are no exception. You can find customer support available via phone, email, fax, or chat.
MyCorporation
MyCorporation offers incredible customer support. Their representatives are available by phone and email. You can reach out to them from 10:30 am to 7:30 pm ET Monday through Friday. Customers are happy about the knowledgeable support representative. However, you can expect a more detailed and specific response on a phone call as compared to email.
LegalZoom
The customer service of LegalZoom has helpful professionals answering their phones. However, given the huge customer load and owing to being a large company, it's no surprise that you will find some of their support representatives better than others.
LegalZoom goes a step ahead of the others when it comes to providing customer support. They have extended service hours, which run from 10 am-8 pm ET weekdays and 10 am-7 pm ET weekends.
3. Affordability & Pricing
When it comes to LLC incorporation, you have to consider their pricing packages. They often vary based on the number of states where your company is registered, which entity you wish to form, and the time period for forming your company. They also vary based on state regulations.
MyCorporation
MyCorporation charges a lot more than LegalZoom's basic package and other LLC formation services. For $99 in the basic package, they only provide a registration service. In their standard package for $124, which is comparable to LegalZoom's starter plan, they offer name availability check and filing services.
However, the deluxe package is better than LegalZoom's middle plan as it is cheaper ($224) and includes registered agent service. The top plan is almost similar to LegalZoom.
LegalZoom
LegalZoom charges $0 for their basic plan, which equal to ZenBusiness, IncFile, IncAuthority, etc.
If you compare the pricing of MyCorporation and LegalZoom, you will find LegalZoom cheaper. 
LegalZoom has fewer features in advanced plans than MyCorporation, which provides more personalized services and features.
4. Ease of Use
Every company provides simple registration. However, a few things vary in the registration process between services providers. Ease of use is not always determined by price; it can also depend on features.
MyCorporation
MyCorporation has a user-friendly interface and it takes about 10 minutes to complete the application process.
You select your add-on features before selecting your LLC plan. However, you will see many upsells while selecting an LLC plan, which seems annoying to many customers.
LegalZoom
It has a simple and user-friendly website. You can pick any service and order it online using that website. However, like MyCorporation, you face many costly upsells while selecting an LLC plan.
5. Registered Agent Services
The registered agent is the person who accepts legal documents and other forms of service. Services such as personal delivery, sending by mail or fax, and emailing the documents are also provided in some services.
Thus, choosing a company with a free or low cost registered agent service is a wise decision.
MyCorporation
MyCorporation does not offer registered agent service in the basic and standard plan. However, the plan works better than the standard plan of LegalZoom as it contains a free registered agent service.
Moreover, the registered agent service, as a standalone feature, is cheaper than LegalZoom. It costs you only $120 per year for registered agent service.
You can also compare the prices of top-rated registered agent services as a separate feature.
LegalZoom
They do not offer registered agent service in any of its plans, and you have to order this service as an add-on. However, you do not need to call separately to get this service; you can directly purchase it from the website for $299 per year. However, if you incorporate it into your formation bundle, the first year will cost you $159 for a registered agent service.
6. Customers' Review and Feedback
How people think about any company is very important when you are considering it for your business. You can always find customer reviews in Google or Yelp before deciding between two companies i.e. MyCorporation or LegalZoom LLC service.
MyCorporation
Despite spending more than 2 decades in the industry, MyCorporation does not have many customer reviews on third-party review platforms. We found 13 reviews of MyCorporation on Yelp. There were 0 reviews on Better Business Bureau (BBB) and 229 reviews with a rating of 4.7/5 on Trustpilot.
LegalZoom
It has 3,500 reviews on BBB with a 4.4/5 stars rating. The reviews are of mixed nature: positive and negative. However, recently there has been a massive shift of feedback towards the positive side, showing that LegalZoom has improved its incorporation services.
On Trustpilot, LegalZoom has gotten 4.3/5 stars from 1046 reviews, while CustomerAffairs has given them 4.6/5 stars from 692 reviews.
Some More Features to Look At
In addition to our 6 point comparison, you can also consider the following features to evaluate which company to go for such as:
Turnaround Time
Features Included in the Basic Package
Track Record
Ongoing Compliance Issues
Refund Policy
Turnaround Time
Concerning filing speed, MyCorporation is not clear. There is no specific information on the website regarding the overall LLC turnaround time.
Depending upon the state of formation, the filing time varies. By the end of the application process, MyCorporation asks you to pay an extra $100 (plus state fee) to expedite processing.
On the other hand, LegalZoom is more efficient as they have clearly mentioned on the website that their basic plan takes about 30 days while premium packages cover expedite LLC filing within 15 days or 7-10 days accordingly.
Features Included in the Basic Package
The low-tier package (standard plan) of MyCorporation, along with filing your article of organization with the state, also covers the annual report. Unfortunately, with LegalZoom, these features will come at an added cost which noticeably increases your total expenses.
However, LegalZoom offers a banking resolution that is needed to open business checking and savings accounts. In the advanced packages, there are no extraordinary features compared to the price of both of these formation companies.
Track Record
Track record of a company is very important when you are making the decision to go with them for your LLC online.
LegalZoom has been around since 2001 and MyCorporation started in 1999.
When it comes to serving customers, LegalZoom does impress more than MyCorporation. There are more than 500,000 customers using LegalZoom LLC service.
Refund Policy
LegalZoom's customer support is unparalleled. They offer a 100% money-back guarantee. And if you're not satisfied with their service within 60 days of your purchase they'll refund all costs incurred!
What are the Better Alternatives?
Looking for comprehensive LLC services with a personalized legal touch? Try BetterLegal, which also offers a $30 discount at MoneyAisla.com.
However, if you are looking for premium LLC services and want to enjoy all the perks at a single place, there is no better company than ZenBusiness in overall value.
Price Comparison | MyCorporation vs LegalZoom
Basic Plan
| | | |
| --- | --- | --- |
| Features | LegalZoom  | MyCorporation |
| Price | $0 + state fee | $124 + state fee |
| Turnaround Time | 30 days | Not specified |
| Annual Report | No | Yes |
| Banking Resolution | Yes | No |
Middle Plan
| | | |
| --- | --- | --- |
| Features | LegalZoom  | MyCorporation |
| Price | $199 + state fee | $224 + state fee |
| Turnaround time | 15 business days | Priority processing and delivery |
| Deluxe Organizer | Yes | No |
| Official Certificates and Seal | Yes | No |
| Annual Compliance | One month free ($320 per year afterward) | Yes |
| Registered Agent | No | Yes |
Top Plan
| | | |
| --- | --- | --- |
| Features | LegalZoom  | MyCorporation |
| Price | $299 + state fee | $324 + state fee |
| Turnaround time | 7-10 business days | Expedite option available |
| Express Shipping | Yes | No |
| Registered Agent | No | Yes |
| Deluxe Organizer | Yes | No |
| Official Certificates and Seal | Yes | No |
| Maintain your business in good standing | No | Yes |
LegalZoom or MyCorporation: Which LLC Service is Better?
There are several things to consider when deciding which formation company online you want. LegalZoom and MyCorporation are the two famous companies in LLC formation services.
It's easy to see why when you look at their packages and prices, but what about customer support?
Although both companies have nearly identical standard plans. These plans include filing your Articles of Organization with the state, processing annual reports for your business, and having access to a registered agent, there are a few differences. Here in our view, LegalZoom is the winner of this battle.
Choose LegalZoom:
If you prefer brand power, appreciate the experience, and premium service, go with LegalZoom. It covers the basic set of features at lower price points. As a reputable LLC formation service with a 3.5 million customer profile, it has all chances to work best for you.
Choose MyCorporation:
If price is an issue, and you want annual report and compliance services included in the LLC formation package, Pick MyCorporation. And you may need to sacrifice the turnaround time here, but you can get the important LLC-related services at a relatively cheap price.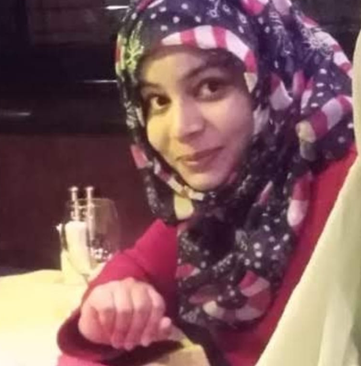 Aisha Noreen is an owner of a small business with more than 9 years of experience in the marketing industry. With the wisdom of an old soul, she always seeks innovation and mind-blowing ROI techniques. Her unique approach helped many small businesses thrive and she can surprise you in many ways as well. Believe it or not, her energy, passion, and creativity are contagious enough to transform your business and take it to another level.