Please note: This page may contain affiliate links. If you buy a product or service through such a link we earn a commission at no additional cost to you.
Are you a small business owner in search of the perfect filing service to help with your business needs? If so, it's important to consider both ZenBusiness and Swyft Filings. Both services provide essential features for entrepreneurs looking for an easy way to manage their legal filings. In this article, we'll compare the two companies side-by-side, analyzing each one's strengths and weaknesses. We'll look at pricing, customer service options, and more to determine which company is best suited for budding entrepreneurs who crave freedom from paperwork hassles. Read on to learn what makes each company unique and how they stack up against each other!
Overview Of Zenbusiness
ZenBusiness is an online business services provider that offers DIY solutions for entrepreneurs who want to get started quickly and efficiently. They provide a range of entity types, including LLCs, Corporations and Nonprofits, as well as other options such as Registered Agents and DBA (Doing Business As) names.
The company has grown rapidly since its inception in 2015, becoming one of the most popular corporate formation services available today. Their platform allows users to take control over their own businesses without relying on costly lawyers or accountants – making them ideal for those who are looking to save time and money while starting up a business. ZenBusiness also provides state-specific paperwork, personalized customer service representatives, and ongoing compliance support – all features designed to make launching a business easier than ever before.
Their streamlined process helps customers form corporations with ease, from filing documents correctly and paying fees accurately, to downloading certificates of good standing when necessary. With ZenBusiness' intuitive tools and resources at your disposal, you can rest assured knowing that your venture will be off to a great start!
Overview Of Swyft Filings
Swyft Filings is like a breath of fresh air for business owners who are looking to start and maintain an LLC. It has been designed with ease of use in mind, allowing users to breeze through the entire filing process without feeling overwhelmed by complexities. The customer feedback on Swyft Filings speaks volumes about its effectiveness:
Easy registration process
Affordable pricing options
Comprehensive filing guidance
Friendly customer service staff
Flexible payment methods
The user interface provided by Swyft Filings makes it a great option for those just starting out, as well as experienced entrepreneurs. Its step-by-step approach ensures every aspect of the filing process is taken care of quickly and accurately. Moreover, their helpful customer service team provides timely assistance whenever needed. By enabling small businesses to get started faster than ever before, Swyft Filings gives them more time to focus on what matters most – running their venture.
In comparison to other services available, Swyft Filings delivers superior value when it comes to helping you file your LLC paperwork swiftly and efficiently. Their intuitive systems make sure that all relevant documents are filed correctly within no time at all, giving peace of mind knowing everything is handled properly. With this innovative platform, they offer freedom from tedious administrative tasks so that business owners can work towards achieving their goals without worrying over paperwork details.
From hassle free setup and comprehensive guidance to friendly support staff and flexible payment plans – Swyft Filings offers it all! Moving onto pricing comparison now…
Pricing Comparison
Swyft Filings and ZenBusiness are two of the most popular business formation services on the market today. Both provide comprehensive packages to help entrepreneurs get their businesses up and running quickly. While they have some similarities, there are also several distinct differences in terms of pricing and overall ease of use.
In comparing the two services side-by-side, it's clear that Swyft Filings offers more value for its customers. The company has an easy-to-navigate website with a streamlined checkout process that makes ordering services quick and simple. They offer various discounts for bulk orders as well as additional savings when you bundle multiple products together. Additionally, all new clients receive a free registered agent service for one year when signing up.
When it comes to speed of delivery, both companies can deliver your documents within 1–2 days from purchase — however, Swyft Filings guarantees same day turnaround if ordered before 2 pm EST on any given business day. This makes them particularly appealing for those who need immediate access to their important corporate documents or want to move forward with their company faster than the competition. With this advantage in mind, we'll explore further how these services differ in terms of service offerings next.
Service Offerings
Zenbusiness and Swyft Filings both offer formation options for entrepreneurs looking to start their own businesses. Zenbusiness provides the ability to form an LLC, a corporation, or other legal entities quickly and easily online. In addition, they provide helpful guidance in choosing the best entity type for one's business needs.
Swyft Filings offers similar services with additional benefits to those forming an LLC. They offer access to registered agents nationwide that can accept service of process on behalf of the company as well as help with filing documents required by each state in order to keep a business compliant. Furthermore, Swyft also has optional add-on packages available such as compliance monitoring and name reservations among others which are beneficial when setting up an LLC:
LLC Benefits
Access to Registered Agents Nationwide
Compliance Monitoring
Name Reservations
Creating a successful business requires careful consideration of all factors involved including the choice of legal structure. Both ZenBusiness and Swyft Filings can make this important decision easier by providing comprehensive formation options tailored towards different types of businesses. With these two companies, entrepreneurs have more control over the future success of their venture without sacrificing convenience. As we move onto discuss customer support offered by both companies, it is clear that they share many similarities while offering distinct advantages fit for any budding entrepreneur's needs.
Customer Support
Zenbusiness and Swyft Filings are both online companies that provide support for customers when filing documents. When it comes to customer support, there is a noticeable difference between the two in terms of available options.
Zenbusiness offers multiple avenues of contact and their website provides an extensive library of helpful resources. Customers can easily access information through Zenbusiness's FAQ page or they can get help from the live chat feature found on each page of their website. Additionally, they offer phone support during all business hours and email responses within 24 hours. All these features combine to make it very easy for customers to quickly find answers to any questions they may have about registering a business.
On the other hand, Swyft Filings takes a different approach when it comes to customer service. They also provide online help but do not currently have a live chat option or phone line open for customers. Their main source of assistance is through email which typically results in delayed response times up to 1-2 days depending on the volume of emails received at the time. Although this method might be suitable for more straightforward inquiries, more complex matters require direct contact with a representative which cannot currently be done via Swyft Filings' services.
In comparison, Zenbusiness stands out as having better customer support due to its wide range of accessible methods such as live chat, phone calls and emails along with comprehensive online help articles that cover almost every aspect related to starting a business online. Moving forward we will discuss overall pros and cons of using either company for your filing needs.
Overall Pros And Cons
ZenBusiness and Swyft Filings are both popular online incorporation services for small businesses. Both offer a variety of different filing options, but to determine which one might be the best fit for you, let's compare the overall pros and cons.
When it comes to company culture, ZenBusiness has been rated highly in various online reviews. They have strong customer service that provides quick responses with helpful advice, allowing clients to move through the process confidently. On the other hand, while Swyft Filings also earns good marks from customers, their customer support is not as praised as ZenBusiness'.
In terms of pricing structure, Swyft Filings stands out because they provide more options than ZenBusiness does. For example, they provide discounts when incorporating multiple companies at once or if you need additional document preparation help. However, while their packages may seem cost-effective initially, there can be hidden fees associated with them that could add up quickly. Therefore shoppers should pay careful attention before selecting a package plan so they don't get hit by surprise charges later on down the line.
Overall these two services appear quite similar in what they offer but vary considerably in how those offers are presented and priced. In considering each option carefully will ensure business owners find an incorporation solution that fits their needs perfectly without any unexpected costs. With that being said it's time to draw our comparison to a close and look deeper into coming to a conclusion about which service is better suited for your business's needs.
Conclusion
Having discussed the overall pros and cons of ZenBusiness vs Swyft Filings, it's time to draw a conclusion.
When considering aesthetics, ZenBusiness is far superior in terms of its user-friendly interface. With an intuitive design that is easy to navigate, customers have found working with this platform simple and enjoyable. Meanwhile, Swyft Filings' website often looks outdated and can be harder to understand at times.
In regards to pricing structure, both services offer competitive rates for their respective packages but there are some discrepancies between them. For example, the starter package from ZenBusiness includes more features than Swyft Filing's basic plan; however, if you want additional services such as registered agent service then you'll need to upgrade to one of their higher plans. On the other hand, Swyft Filing offers similar features across all tiers which makes it easier for users to choose what best suits their needs without having to worry about being overcharged for certain features they don't require.
Overall, when comparing these two platforms it comes down to personal preference: do you prioritize great customer experience or cost savings? To help make your decision easier here's a quick summary of each service:
ZenBusiness: Excellent aesthetics and user friendly interface but slightly pricier compared to competitors
Swyft Filings: Competitively priced packages and customizable options but less visually appealing website design
Functionality: Both companies offer comprehensive solutions with necessary tools needed start a business quickly
Customer Support: Dedicated support teams available 24/7 providing timely assistance – Security: Both companies provide the highest level of security with secure servers and data encryption technology.
Frequently Asked Questions
How Long Does It Typically Take To Form A Business With Zenbusiness Or Swyft Filings?
Creating a business can be an intimidating prospect and the cost of initiating it can often prove to be a difficult obstacle. But, with ZenBusiness or Swyft Filings, forming your own entity doesn't have to come at such a high price tag. In fact, both services provide remarkably quick turnarounds for company formation; typically taking anywhere from 1-3 days depending on the package you choose. So if you're looking to save time and money when starting your business, then check out what ZenBusiness and Swyft Filings offer in terms of cost comparison and service comparison.
What Are The Differences Between The Features Offered By Zenbusiness And Swyft Filings?
When it comes to forming a new business, there are two primary factors to consider: price and the features that come with each service package. Comparing the offerings of ZenBusiness and Swyft Filings can help entrepreneurs make an informed decision about which platform is best for their needs. Both companies offer competitive pricing but vary greatly in terms of packages and additional services included in their plans. While ZenBusiness offers basic formation services as well as access to bookkeeping software, marketing assistance, and virtual office space, Swyft Filings provides more comprehensive support such as LLC filing kits, ongoing compliance monitoring, registered agent services, and accounting consultations. Ultimately, both platforms have unique advantages that should be taken into account while making a final choice.
Do The Service Offerings Of Zenbusiness Or Swyft Filings Include Ongoing Support For Businesses?
When it comes to service offerings, businesses need to consider the kinds of support they'll receive over time. Both ZenBusiness and Swyft Filings offer domain registration services with varying fees, but which one provides ongoing support? With ZenBusiness you get access to a dedicated account manager who can help you set up your business from start to finish. Swyft on the other hand offers free compliance monitoring for life, giving entrepreneurs peace of mind knowing their business is always taken care of. So depending on what kind of long-term assistance you're looking for, either option could be right for you!
Are There Any Discounts Or Promotions Available For Registering A Business With Zenbusiness Or Swyft Filings?
Aspiring entrepreneurs who are considering registering a business may be interested in exploring discounts and promotions from companies like ZenBusiness or Swyft Filings. It's essential to do an thorough pricing comparison of different services, along with customer reviews, to find the most cost-effective option for your new venture. A great way to save money is by researching any special offers that these companies might have available; this could end up being a major deciding factor when choosing which service provider you decide to go with.
Are There Any Additional Costs Associated With Using Zenbusiness Or Swyft Filings?
When registering a business, customers should be aware of the potential for additional costs in addition to registration fees. With ZenBusiness and Swyft Filings both offering customer reviews on their websites, it's worth researching any hidden charges that could add up before making a decision. Doing some comparison shopping can save you money in the long run, so don't forget to compare all available options when looking into setting up your new venture.
Conclusion
It is clear that ZenBusiness and Swyft Filings both offer quick, affordable options for registering a business. However, it's worth noting the differences between the two services in terms of features offered and ongoing support. While Swyft offers more comprehensive filing packages with additional discounts, ZenBusiness provides an accessible way to get started without any extra fees. Ultimately, the choice comes down to what fits your needs best: if you're looking for a reliable service that offers discount promotions and detailed guidance along the way, then Swyft may be the right option for you; but if time is of essence or budget constraints are relevant, then consider going with ZenBusiness.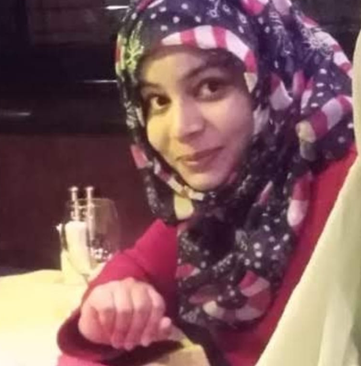 Aisha Noreen is an owner of a small business with more than 9 years of experience in the marketing industry. With the wisdom of an old soul, she always seeks innovation and mind-blowing ROI techniques. Her unique approach helped many small businesses thrive and she can surprise you in many ways as well. Believe it or not, her energy, passion, and creativity are contagious enough to transform your business and take it to another level.