Looking for the best LLC service to help you form a company? Try here! With so many top LLC formation services available online, it can be difficult to determine which one is the best. Here, we provide you with the information you need to make an informed decision about starting an LLC.
In this review, we discuss startup costs, affordable features, and other important factors to consider when choosing the best LLC formation service online, such as the registered agent service. So, if you're looking to get your business off the ground, look no further. We have the answers you need.
Our Featured Partners
Formation Services
Key Features
Value
Learn More

The Best Overall Formation Service

Free registered agent service for a Year.
Only pay for what you need.
Quick turnaround option available.

The Top-Notch Customer Care

Free account for DIY assistance.
Monthly finance is also available.
Upfront prices with no hidden charges.

The Most Affordable Formation Company

Easy to use Dashboard.
Free learning center.
Quick order turnaround.
Best LLC Formation Services Compare
Company
MoneyAisle Rating
Highlights
Visit Website

Cost-effective LLC packages
100% accuracy guarantee
Multiple add-on features

Privacy protection
U.S based customer support
No upsells

Free LLC Formation
Incredible customer reviews
Real-time order tracking

Company formation with branding
Friendly customer support
Personalized services

Brand Power
Affordable legal services
Huge customer profile

Brand Power
Affordable legal services
Huge customer profile
Quick Comparison Table: Best LLC Services Online
| Company | Best For | Key Features | Price Value | Overall Rating | Registered Agent | Ease of Use |
| --- | --- | --- | --- | --- | --- | --- |
| ZenBusiness | Best Overall | Wide variety of easy-to-use features, Flexible subscription tiers | From $0-$299 | 4.9/5 Stars | Free for 1 year | Excellent |
| Northwest Registered Agent | Best for Affordability | Two subscription options, Free DIY account for LLC formation | From $225 | 4.7/5 Stars | Free for 1 year | Good |
| Incfile | Most Cost Effective & Affordable | Free LLC Formation, Real-time order tracking | From $0-$349 | 4.6/5 Stars | Free for 1 year | Excellent |
| Inc Authority | Best Free Formation | Free LLC formation & registered agent service, Personalized services | From $0-$199 | 4.2/5 Stars | Free for 1 year | Excellent |
| BetterLegal | Best for Fast Filing | Fast filing services, Single package at a flat fee | From $79-$349 | 4.1/5 Stars | $90/year | Good |
| Swyft Filings | Best for Small Business | Free registered agent service for 1st year, Excellent customer support | From $0-$299 | 4.1/5 Stars | Free for 1 year | Excellent |
Please note that the prices mentioned are for the base packages, and additional costs may apply depending on the services selected.
6 Best LLC Services Of 2023: Detailed Review
Unlike simple Reddit reviews, this article will discuss pricing and packages, customer support, value-added features, filing and turnaround time, user experience, customer feedback, alternatives to registered agent services, and more, based on tested results. Let's begin and discover the best LLC service online for you!
#1: ZenBusiness
Editor's Choice: Best Overall

---
Introduction
Starts with $0, Zenbusiness is the best overall LLC formation service in our view. In just 5 years, ZenBusiness has secured its position as the number one LLC services-providing company according to most reliable editors.
Backed by the trust of thousands of business owners, entrepreneurs, and analysts, ZenBusiness.com is continuously striving to improve its features and maintain its credibility. This is what made us place ZenBusiness at the top of our 6 best LLC services list.
Fun Fact! Mark Cuban, one of the investors on the popular TV show Shark Tank, has endorsed ZenBusiness as the number one resource for starting a business. With ZenBusiness, you can form your LLC for $0 plus the state fee.
Registered Agent Service
Unlike many leading business formation processes following services such as LegalZoom, BetterLegal, Rocket Lawyer, etc., ZenBusiness provides free Registered Agent for one year without you costing a buck. However, this option is subject to choosing their LLC formation service for a year.
Important: ZenBusiness provides its customers with a free registered agent service for 12 months. When this offer expires, you can still renew it by paying only $99 a year.
Packages and Prices
Comprehensive services at an affordable price make ZenBusiness the favorite of many entrepreneurs and small business owners. It offers the following three customer packages and charges you annually:
Starter: The basic package of ZenBusiness starts from $0/year plus the state fees. The key features of this plan include LLC formation by filing your Articles of Organization, an Operating agreement template, a free registered agent for the 1st year of incorporation, worry-less accounting and tax assessment, and fast online business formation services and LLC filing services.
Pro: The pro package of ZenBusiness costs you $199/year plus the state fees ($149 with a discount if possible). In addition to the starter package, you will get some additional services: Employer ID Number (EIN), expedited LLC filing services, worry-free compliance, and much more.
Premium: The Premium package starts from $299/year plus the state fees ($249 with a discount if possible). In this package, you get all the Starter and Pro features with some additional features. Features such as easy & affordable registration of domain name, rush filing (2 to 5 days only), business email addresses, etc.
Note: All these prices are billed annually and do not include the state filing fee.
Customer Support and Service
ZenBusiness provides premium top-notch customer support. And their experts are always available during their business hours. Unlike many outstanding LLC creation services, getting in touch with a ZenBusiness support representative is very easy. You can call them, email them, or chat with them to get assistance instantly.
Customers Reviews
You will hardly find any negative feedback on their own official website. On Trustpilot, ZenBusiness has been rated 4.6 out of 5 stars by its customer reviews with almost 94% positive feedback. Not to mention that a top-rated business formation company has maintained these stats with over 10,000 positive customer reviews.
Fact about ZenBusiness: ZenBusiness is the only LLC formation company that provides LLC service along with a Free registered agent for a year for $0 plus state fees for a year.
Still not decisive? Read our full ZenBusiness LLC Review.
#2: Northwest Registered Agent
Most Experienced

---
Introduction
First appeared in 1998 in Spokane, Washington, Northwest Registered Agent is best known for its incomparable and knowledgeable customer support and service. Northwest Registered Agents' motto is "we're Just Not Annoying," and they really mean it.
Unlike the websites of many other LLC service providers in the business services industry, you will not see irritating upsells on Northwest Registered Agent's website. Moreover, they never force you to see exasperating ads. This is one of the reasons why we ranked Northwest Registered Agent in second place.
Registered Agent Service and other Services
Northwest provides registered agent services separately for $125/year. However, they offer the customers free registered agent services online for the first 12 months of using their LLC services. After that period of 12 free months, you can continue this service by paying only $125 per year.
Packages and Prices
Northwest Registered Agent is one of the top-notch LLC service companies and does not confuse its customers with multiple packages. They help customers avoid junk mail and spam, protect their privacy, and include everything that a startup needs in a single and straightforward package for just $39 plus a state filing fee. Here is what you can expect in this package;
Business name availability search
Patent check, Preparing and filing your Articles of Organization
Operating Agreement Template
Corporate guides
Creating stock certificates
Online document access
Annual report filing and compliance
Documents like operating agreements reviewed by a lawyer
Scanning and reviewing mails
The registered agent for 12 months
The add-ons include;
The creation of EIN for $50
S-Corporation with IRS for $50
Corporate supplies and another Cell Phone number for $9
Filing for compliance $100/year
Customer Service and Support
Northwest Registered Agent has placed a dedicated in-house team of professionals to support and help their customers. Their support team is responsive, and professional, and replies instantly.
You can approach their customer support team via live chat, email, phone calls, Facebook, WhatsApp, official website, Twitter, or even by visiting them in person at their residing address.
Customer Reviews and Feedback
Though Northwest Registered Agent is an old LLC service company, you would be surprised to know that they do not have a sufficient amount of online customer reviews on their and other websites sites.
However, the available reviews carry strong and positive feedback with a rating of 4.37/5 stars on Better Business Bureau (BBB) from over 95 customer reviews. You would not find very good results on TrustPilot i.e. 3.3-star rating from only 9 reviews.
Fact About Northwest Registered Agent: Northwest Registered Agent is the first LLC and online incorporation services company that locally reviews and scans all documents and provides digital copies of these documents to their customers.
Still not decisive? Read our full Northwest LLC Review.
#3: IncFile
Most Affordable

---
Introduction
Starts with $0, Incfile offers an affordable rate compared to Zenbusiness. Incfile will not only help you with LLC creation for free like Inc Authority, but also guide your way through S corporation, C corporation, or non-profit organizations.
Established in 2004, IncFile offers high-quality services, worry-Free compliance with email, and important deadline alerts. These are some of the top features for which we placed it in the third position on our list.
Registered Agent Service and other Services
Like ZenBusiness and Inc Authority, IncFile also offers free registered agent service for the first 12 months. After 12 months, you'll have to pay $199/per year. This is a good option for startups to take a free trial of registered agent service before paying anything at all.
Packages and Prices
As already mentioned, Incfile.com, as a nationwide incorporator, offers free basic business formation and just charges you the state fees. For additional services, you can choose from the other 3 packages. Here are the packages that IncFile offers;
Sliver: With $0 plus state fees, it covers the Preparation and Filing of Articles of Organization, free registered agent service for a year, free business tax consultation, filing deadline alerts, online access to the documents (like operating agreement), name availability, patent check, etc.
Gold: It starts at $149 plus the state fees. The features of the Gold Package are the same as those of the silver package with some additional features which include, EIN creation (Employer Identification Number also known as a federal tax ID number), opening a business bank account, and LLC operating agreement.
Platinum: It costs you $299 along with a state fee. In addition to the gold and silver package features, you will receive expedited filing of documents like operating agreement, website creation and domain name, sample document library, etc.
Customer Service and Support
Customer service is the backbone of any company, and that is what Incfile understands very well. This is why IncFile has great customer support with helpful support representatives. You can contact them via phone, email, and chat support. So help is never more than a call or a message away.
Customer Feedback and Reviews
Incfile has over 24,000 online customer reviews on its official website, and nearly all of them praise Incfile for its efficient services. However, on 3rd party platforms, the overall impact is not so positive. BBB revoked its accreditation for not complying with its policies. Yet, on TrustPilot, the Incfile rating is 4.6 from over 1,950 customer reviews.
Fact about IncFile: Incfile offers a $0 online LLC formation service and a free registered agent service. It also provides email reminders about your LLC's ongoing compliance requirements and saves your formation documents online.
Still not decisive? Read our full IncFile LLC Review.
#4: Inc Authority
Best Rated LLC Service

---
Introduction
Founded in 1989 in Reno, Nevada, Inc Authority has successfully formed more than 130,000 business entities over the years. If you are low on budget and looking for basic LLC formation services, Inc Authority is for you.
Inc Authority offers a free LLC formation service ($0 + state fee) and many add-on features for which we have ranked this LLC service at 4th place.
Registered Agent Service and other Services
Inc Authority does not only offer LLC formation services for free but also provides one year of registered agent service at zero cost. It is one of the great options for startups looking for the best basic LLC formation service with a low budget.
Packages and Prices
Though Inc Authority is one of the most affordable LLC service providers, if you go for their additional services, you will end up paying higher prices than other options on this list.
Their cheapest non-free package starts at $399. Their four LLC formation packages are discussed below;
Free: In the free package, you will not be paying anything except the state fee. This package includes all the basic services for an LLC formation. Such as name availability search, patent verification, filing, and preparation of Articles of Organization and s-corporation TEF.
Starter: For the starter package, you will be paying $399 with a state fee. In this package, you will get all the features of the free one along with several additional features like an ownership certificate, company seal, record book, EIN creation, and LLC operating agreement.
Executed: The executive package will charge you $499 with a state fee. The features in this package will be the same as the starter and free, plus you will get a website domain and business license report.
Tycoon: The tycoon package will cost you $799 with a state fee. The features will be the same as mentioned in the above packages with BizCredit Express and Express processing.
Customer Service and Support
Inc Authority's customer service and customer support are available for the service and support of their clients at any time except for weekends. They have provided their customers with a dedicated team of professionals to solve their problems and answer their questions immediately. They have top-notch customer service.
Customer Feedback Satisfaction and Reviews
Customer reviews and feedback are a big pro for Inc Authority. Trustpilot has over 12,500 customer reviews with excellent 4.8 ratings, and nearly all of them (96%) are positive, which shows high customer satisfaction.
Fact about Inc Authority: Inc Authority is the best option for entrepreneurs on a strict budget as they offer free LLC service. But, keep in mind, to benefit from their add-on feature, you need lots of dollars.
Still not decisive? Read our full Inc. Authority LLC Review.
#5: BetterLegal
Fastest Filing

---
MoneyAisle.com offers a 10% discount (worth $30) on BetterLegal.
Introduction
Founded in 2016, BetterLegal is known for the fastest filing (2 business days), upfront pricing ($269 + State Fee) with no hidden charges & deceptions, and the best user experience for which we ranked BetterLegal as the 5th best LLC service online.
BetterLegal LLC filing service has gained remarkable popularity in a few years and competing ZenBusiness and other big names in a few services. Moreover, many entrepreneurs consider BetterLegal as one of the best alternatives to LegalZoom.
Registered Agent Service
BetterLegal.com does not provide free Registered Agent service with an LLC formation package. However, you can get a professional registered agent for a discounted rate of $90/year. You can also get monthly registered agent service for just $10 a month.
Packages and Prices
BetterLegal offers one single package at a flat fee of $269. This includes preparing and filing a Certificate of Company Formation, an Operating Agreement, a Federal Tax ID Number/EIN/Tax ID number, and a banking resolution with other helpful documents.
All you need to pay is $269 (10% Discount) plus your state filing fee. If you need additional services, you can get them at a fraction of the price.
Customer Support
BetterLegal loses points against the other famous online LLC formation companies available in terms of customer care availability. With BetterLegal, customer support is available 24/7 only via online chat. There are not many good reviews on BetterLegal customer care, as you cannot contact them easily through phone calls and email.
Customer Feedback and Reviews
Though you will not find tons of customer reviews, BetterLegal has gotten positive feedback from its customers. On Trustpilot, BetterLegal is rated 4.8/5 by over 272 customer reviews, while on BBB, the company is rated 5/5 stars for BetterLegal LLC formation service from just one customer review.
Fact about Better Legal: BetterLegal is one of the very few online business formation service providers that file your document within 2 business days, which is very unlikely for other companies as they take almost 1 to 2 weeks to respond.
Still not decisive? Read our full BetterLegal LLC Review.
#6: Swyft Filings
Best for Small Businesses

---
Introduction
Swyft Filings take care of your business entity formation, files important documents (like operating agreement, LLC articles of organization, and federal tax id number) to state or other federal agencies, and deals with all legal paper works for you very effectively for startups and small businesses. Therefore, we rank Swyft Filings in the 6th position in our best LLC formation service review.
Registered Agent Service and other Services
Swyft Filings offers a free registered agent service for the first 12 months. In case you want to continue this service, after the free period, you will have to pay $149/year.
Packages and Prices
Swyft Filings offers 3 packages given below;
Basic: In $0 plus state fees, it covers preparation and filing of Articles of Organization, tax Consultation, filing deadline alerts, online access to the documents, free domain, name availability search, etc.
Standard: It starts at $199 plus the state fees. You will get some additional features, including EIN creation, custom organization minutes and banking resolution, LLC operating agreement, etc.
Platinum: It costs you $299 along with a state fee. In addition to the standard and basic package features, you will receive website creation domain hosting, the electronic delivery of state documents, a customized digital corporate kit, etc.
Customer Support and Service
Swyft Filings offers excellent customer support with helpful representatives. You can contact them via phone, email, and chat support, and they will make every effort to resolve the issue to your satisfaction.
Customer Reviews and Feedback
With nearly 4K positive customer feedback and review are like something icing on the cake. The Swyft Filings is rated as excellent on Trustpilot with 4.7 stars.
Fact about Swyft Filings: Swyft Filings offers a $0 plus state fees online LLC formation service with a 100% satisfaction guarantee, and quality customer support, but there are no upfront charges, once you enter credit card details, extra charges keep coming.
Still not decisive? Read our full Swyft Filings LLC Review.
---
ZenBusiness: Our #1 Best LLC Service
Start an LLC Online Today with ZenBusiness ($0)
Select Your State Below to Start an LLC for $0 + the State Fees
---
Pros & Cons of an LLC Formation Services
There are many benefits that come with using an LLC company but you need to be aware that there are some drawbacks as well. Before using an LLC service, you should know what they entail. Now that we've looked at every LLC service provider in detail, let's look at their pros and cons in general.
Pros of LLC Services
The best thing about having an LLC Formation company is that they are very professional. They are the experts in what they are doing and can guide you through the entire procedure. This will save you a lot of time and you can be sure that everything will be done professionally.
LLC formation services let you start a business without too much hassle. You can get a completely registered LLC which you can use for your business and not have to worry about registering it at the state level.
The other thing that you will get to enjoy with an LLC formation company is that they are affordable.
You will also get a lot of free perks with an LLC company. For example, some companies will offer you an address or a phone number for your business. These services may also offer you their own website that has information about your business or they may even give you a customized logo.
An LLC formation company will be able to bring structure and professionalism to your business. Whether you're a small or big business, this is very important and can help you in the long run.
When you're using an LLC company, you will also get to avail yourself of their insurance policies. It is very important because it can protect you from lawsuits and other problems when you have a legal existence.
Most online LLC formation services have an online dashboard that lets you see the progress of your incorporation. This will give you peace of mind to know what is going on with your business.
LLC formation services often have specialist customer support online that can answer questions and help you whenever needed 24/7.
These services are mostly cheaper than an Attorney. Although it is possible to find an experienced attorney for a lower price than what the incorporation services often charge. However, hiring an in-house attorney is not only expensive but can also be time-consuming. By using an online company, you'll be able to get your LLC without too much hassle and without spending too much money.
Cons of LLC Services
You need to know when you are looking for an online company, there are some risks involved. For example, some companies might not be able to deliver what they promise. This is why you need to do your own research and hire a trustworthy company.
Forming an LLC can be done DIY if you know what you're doing. You will need to understand the entire process and be able to do it yourself in order to save money and time by not hiring an online LLC formation service.
If you have no idea how to form an LLC, then it is suggested that you get help from a professional company.
If you already have an attorney, then it is suggested that you go with them because they can be trusted. You will probably spend more money but it will be worth it.
Make sure that you're contacting a reliable company because there are lots of scams out there. If you don't know who you're dealing with, then this is a risk.
Make sure that the company has an online track record and that they have been around for a while. This is important because if they're new, then there may be a risk of them going out of business and not delivering on time.
How to Find the Best LLC Service in the USA?
So now you know the pros and cons of using an online service for LLC formation, but how can you find a good one?
First of all, you need to check the company's website and see what they have to offer. Make sure that it is a professional-looking site and that it has all the information that you need.
Check the company's track record by looking at what people are saying online about them. You can find testimonials and reviews on different sites.
Make sure that you're talking to an actual person if you have any questions or want to ask anything else.
Customer service is very important and if a company can't do this, then you should look for another one.
Customer feedback will also give you an idea of how well the company works. Are they helpful? Are they professional? It's always good to check with the BBB about any complaints they might have about the service.
Find out if there are any hidden costs and if the company only wants your money.
Once you find a good company like ZenBusiness or LegalZoom, make sure that you read the fine print and see what the contract says. Make sure that everything is clear and that there aren't any unwanted surprises.
Check the company's policy about refunds if you're not satisfied and see if they will still take your money.
Check the company's policy about forming an LLC online and see if there are any restrictions or requirements that you need to meet in order for them to help you.
Find out if the company can guarantee you a good rating with the Secretary of State. Make sure that the company has experts on hand, otherwise, you will end up wasting your time.
Pricing and Plans: Look at the company's pricing and compare it with others. If they're cheaper, then you should check their plan and see if it is really worth it. Make sure that you're not being overcharged for something that isn't really important.
User experience is important and it definitely matters when you're looking for a company to help you start an LLC. Make sure that the website is easy to use and that its instructions are clear. When you're looking for information, make sure that it is easy to find and access.
Turnaround time should be something that you check as well. You don't want to wait for weeks and spend your time and money on a company that can't deliver. BetterLegal is famous for its fast filing of LLCs so you should look for a company that can get the job done quickly.
Check what payment options the company offers and see if they accept credit cards. Some companies only accept cash so you might not be able to pay with your card.
Customer reviews and testimonials are a really important part of choosing the right company. You need to make sure that you're dealing with an honest and reliable company. You will also need to check with the BBB or TrustPilot if there are any complaints.
Last but not least, check the company's process of forming an LLC and see how they do it all. You need to know if there are any hidden costs or anything that you might not be aware of.
How We Review Business Formation Services?
As there are many LLC services out there, it can be difficult to sift through the options that are available online. Here at MoneyAisle.com, we really strive to give our readers a detailed and informative look at the formation companies people want to incorporate with. We help our readers by providing an unbiased review of each LLC formation company so that they can make their own informed decision to select the best LLC service.
Our Methodology
The ideal LLC service is affordable enough for small business budgets while still offering enough features and flexibility to make sure that companies are legally covered. For example, name availability search was one of the most important criteria when we were looking into best-in-class providers; it allows you quickly find any name combination without having to pay extra fees just because your preferred entity doesn't yet exist or has restrictions on its use (such as length).
Other general considerations included whether an online document access system allows users 24/7 access throughout history.
So no matter what time someone logs onto their account they can always see all previous filings made under this particular legal label including legal documents filed before them.
We looked at the ratings from BBB and Trustpilot, as well as expert feedback on a variety of different fronts to determine which online LLC service would be best for you.
The reviews helped us see what other people think about this particular company while also giving insight into how easy it is to use or if they liked their purchase overall! For more details, please see our review guidelines.
How to Start an LLC Yourself for $0?
Once you have chosen a good company, it's time to find out what you need. The online service will usually help you with the filing and all the requirements. However, you will need to check out each step and see what they offer you
You should also know that not all states require the same paperwork and this is why some companies might only help you file your LLC in certain states.
If you want to know the DIY steps to form a limited liability company (LLC) in your state, you should first contact the Secretary of State for your state because they will be able to guide you through the process. Read our guide about setting up an LLC by yourself for more information.
Best LLC Formation Services By State
If you want to know which LLC service is best in your state, please select the state below and find the well-researched answer.
---
Frequently Asked Questions (FAQs)
What is an LLC?
An LLC (Limited Liability Company) is a type of business structure in which the owners/members are not in-person responsible for the loans, debts, and other liabilities. You can also go through our comprehensive guide on LLC to better understand the topic and the entire process.
Why should we choose an LLC?
There are numerous reasons for choosing LLC as it protects you against lawsuits, gives pass-through taxation, allows you to make changes easily, protects your personal assets, and makes it easy for you to register.
Is it necessary to use the best LLC formation services?
Though it is not necessary to use professional services to form an LLC as there is always a DIY way. However, people find it much more convenient to use these services as they are highly efficient and tend to save a lot of time and effort.
Which is the most legit online LLC service?
Depending on your specialized needs and budget, make a list of your requirements and compare it with the different online LLC formation services offered. However, we suggest ZenBusiness.com as the most authentic and legit website due to its comprehensive services at an affordable price and overall value.
Do company formation services help file an annual report?
In most states, LLCs, corporations, and other business entities are required to file an annual report. Business entities that must file annual reports include corporations, LLCs, nonprofit corporations, limited partnerships, and limited liability partnerships. Almost all the incorporation services help the company with annual report filing.
How much do LLC services cost?
LLC services typically charge a fee for their services, which can range from $0 plus state fees to a few hundred dollars. The specific cost will depend on the company you choose and the services they offer. Some LLC services only handle the basic formation process, while others offer additional services such as ongoing support, tax guidance, and access to legal resources.
How much time does a company take to form an LLC?
Generally, it takes almost 3 to 5 weeks to form a Limited Liability Company depending on the state, filing fees (regular or expedited), and formation service you choose. Still, this time period can extend if you don't have all the necessary legal documents ready.
Which documents are needed for the formation of an LLC?
To begin the formation of an LLC, you must have three basic and necessary LLC documents:
1) Articles of Organization
2) Employer Identification Number (EIN)
3) Operating Agreement
Should I choose the cheapest or the most expensive package to form LLC?
As long as you just want to form your LLC and nothing more, then you can go with the cheapest or even the free package because they all are the same. But, if you want to add more sugar and need additional features and services, then you'll have to pay a high price and opt for the expensive package.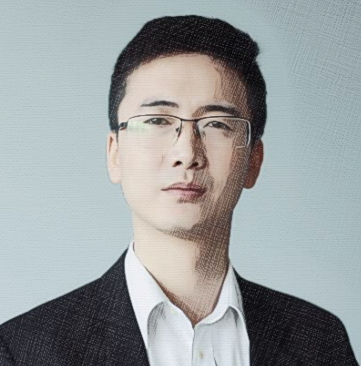 Hi, Wilson here. I'm here to help small business owners and entrepreneurs form an LLC for free and affordable prices in any of the 50 States. In my opinion, Forming an LLC shouldn't be so complicated, and I mean it. Stay with me to see how!