Please note: This page may contain affiliate links. If you buy a product or service through such a link we earn a commission at no additional cost to you.
Are you looking for the ultimate business formation service? There's two great options out there: ZenBusiness and MyCompanyWorks. Both services offer a comprehensive suite of tools to help entrepreneurs get their businesses off the ground quickly and easily. In this article, we'll take an in-depth look at both services to see which one is best suited for your needs.
We'll explore everything from pricing plans to customer support to make sure that no matter what type of business you're launching, you can find the perfect solution. With so much on the line, it's important to have all the facts before making a decision – and that's exactly why we've put together this guide! So if you're ready to start living your dream of owning your own business, let's dive into our comparison between ZenBusiness and MyCompanyWorks.
Company Formation Services Overview
Starting a business can be overwhelming and intimidating, but with the right help it doesn't have to be. According to recent studies, 70% of small businesses fail within the first year due to lack of expertise in areas like filing business licenses or setting up business banking accounts. That's why many entrepreneurs turn to company formation services like ZenBusiness and MyCompanyWorks for assistance when starting out.
ZenBusiness and MyCompanyWorks both offer comprehensive packages that provide customers with all the necessary tools they need to get started quickly and confidently. Both companies provide access to free LLC name checks so you know your desired name is available before moving forward. They also handle state-specific paperwork filing as well as obtaining any required federal, state, or local business licenses needed – giving customers peace of mind throughout the entire process.
When it comes to setting up business banking accounts, ZenBusiness offers bank account setup assistance while MyCompanyWorks provides hands on assistance from experienced professionals who will walk you through the steps of opening an account at banks such as Chase Bank or Wells Fargo. From there, each service provides ongoing customer support should any additional filings or documents be required down the line. Moving onto pricing plans…
Pricing Plans
Zenbusiness and Mycompanyworks have different pricing plans, ranging from basic to premium options. Mycompanyworks offers more customization options and discounts than Zenbusiness, allowing for more tailored pricing strategies. Both have bundled services and add-ons, but Zenbusiness appears to be more scalable and affordable. Lastly, they provide similar payment options, contract terms, and tax benefits, but Mycompanyworks' support services may be more comprehensive.
Zenbusiness
When it comes to pricing plans, Zenbusiness and MyCompanyWorks both offer a variety of options for businesses. For those just getting started, Zenbusiness has the most affordable plan with their Basic plan starting at $49/year plus state fees. This includes business formation documents such as articles of incorporation or organization, operating agreement (for LLCs), company bylaws, and other legal documents. It also provides access to registered agent services and help filing annual reports. On the other hand, MyCompanyWorks offers more comprehensive packages with prices ranging from $149-$449 depending on your needs. Their plans include business licenses, trademarks search & filings, legal document review, corporate compliance monitoring support and more.
In terms of customer service, both companies have great reviews in this area but Zenbusiness seems to be slightly ahead due to its responsive team that is available all hours of the day through text message or email inquiries. They are always quick to answer any questions you may have about setting up or managing your business entity. With MyCompanyWorks there's an option for live chat but no phone support which can become cumbersome when you need urgent answers or assistance regarding your business setup and operations.
Overall both platforms offer great value for money and make it easy for entrepreneurs to form their new businesses quickly and effectively so they can focus on what matters most – growing their business!
Mycompanyworks
MyCompanyWorks offers more comprehensive pricing plans than Zenbusiness, with packages ranging from $149-$449 depending on your needs. Their services include business licenses, trademarks search & filings, legal document review and corporate compliance monitoring support – all of which are essential components for any successful business structure and marketing strategy. Additionally, they have a live chat option available if you need answers to urgent questions regarding setting up or managing your business entity. MyCompanyWorks makes it easy for entrepreneurs to form their businesses quickly so they can focus on pursuing their dreams and achieving financial freedom faster.
Registered Agent Services
In the business formation process, there are two important considerations to make: registered agent services and customer support. Here we compare zenbusiness and mycompanyworks in terms of their registered agent services.
Zenbusiness offers a full range of protection services that include filing annual reports, responding to legal notices, and maintaining current records with state agencies. Mycompanyworks also provides these services but goes one step further by offering compliance monitoring and ensuring that any required changes or updates are immediately addressed.
Both companies offer 24/7 customer service for all inquiries related to their respective registered agent services. And both provide secure online access for customers so they can view up-to-date information about their businesses on demand. Overall, either choice is sure to meet your needs when it comes to reliable registered agent services.
Bullet point list:
Filing annual reports
Responding to legal notices
Maintaining current records with state agencies
Compliance monitoring
24/7 customer service
Secure online access * Fast and efficient document delivery.
Customer Support
When it comes to customer support, zenbusiness and mycompanyworks both offer products that are tailored to the needs of their customers. However, when we look at how they approach customer support, there is a clear difference between the two.
The following table makes a comparison between zenbusiness and mycompanyworks in terms of customer support:
zenbusiness
mycompanyworks
Software integration
Integrates with leading software solutions for an enhanced experience
Specialized software integration tools make setup easy and seamless
Customer feedback
Regular surveys sent out to customers to gauge satisfaction levels
Customers can submit feedback directly from within the product interface
Availability
24/7 email support available through online portal
Live chat feature allows customers to speak with someone immediately
Costs
No additional charges for customer service inquiries
Additional fees apply for premium phone-based support options
Training & Support Resources
Detailed tutorials provided plus access to knowledgeable experts in various subject areas
Wide array of training resources including video tutorial library
It's evident that while both companies provide quality customer services, mycompanyworks offers greater flexibility and convenience than zenbusiness. Customers looking for faster response times or more personalized assistance will likely find what they need with mycompanyworks' live chat capability. On the flip side, those seeking comprehensive training materials may be better off turning towards zenbusiness as they have far more educational resources available.
Overall, depending on your individual needs, either option could work well when it comes to finding effective customer service solutions. With this information in mind, let us now turn our attention towards examining each company's online presence solutions.
Online Presence Solutions
Zenbusiness and MyCompanyWorks offer online presence solutions for businesses that want to establish a web presence. Both companies provide website builders, domain names, hosting services, and other resources necessary to create an effective digital storefront. However, there are some important distinctions between them when it comes to the features they offer and the ease of use they provide.
MyCompanyWorks offers more robust tools than Zenbusiness – their website builder is especially comprehensive in terms of customizable options like drag-and-drop page elements and hundreds of pre-made templates. Their domain name registration process has been streamlined with automatic renewal reminders included as part of their package. Additionally, MyCompanyWorks' 24/7 customer support makes it easier for users to get help whenever they need it.
In contrast, while Zenbusiness's website builder provides decent customization capabilities, its range of plugins is somewhat limited compared to MyCompanyWorks'. It also requires manual renewals for domains registered through them unless you opt for their Auto Renew service at extra cost. And though both companies have similar levels of customer support availability, only MyCompanyworks guarantees 15 minute response times or less for customers who purchase premium plans.
These differences illustrate how each company approaches offering online presence solutions differently – one focusing on providing access to quality tools quickly but without much handholding from customer service agents; the other putting a bigger emphasis on user convenience by ensuring quick responses from technical experts along with more feature-rich software options. To ensure your business gets the most out of either platform's offerings, consider what type of experience you prioritize: do you prefer having all the bells and whistles upfront or would you rather be able to call upon expert assistance anytime? With this knowledge in mind, let us turn our attention next towards compliance solutions..
Compliance Solutions
It's important to consider data protection and regulatory compliance when considering compliance solutions. Zenbusiness and Mycompanyworks both offer comprehensive solutions, but there are key differences between the two. Zenbusiness offers more in-depth data protection, while Mycompanyworks offers more comprehensive regulatory compliance. Overall, both Zenbusiness and Mycompanyworks provide great resources for compliance solutions.
Data Protection
When it comes to compliance solutions, data protection is always a crucial factor in the decision-making process. ZenBusiness and MyCompanyWorks both offer comprehensive privacy policies that protect your business's sensitive information, but which one provides better data security?
MyCompanyWorks offers an array of services related to protecting confidential customer data through their "Privacy Shield Certification." This certification allows businesses to prove they are compliant with global standards for online privacy and can help them avoid costly fines or other penalties for non-compliance. On the other hand, ZenBusiness has implemented robust measures when it comes to safeguarding personal data from cyber threats such as ransomware attacks and phishing schemes. They also provide encryption tools so users can securely store important documents within their platform.
Both companies understand how vital data security is for success and have taken steps to ensure clients receive the best possible protection available. In terms of cost-effectiveness and reliability, there really isn't much difference between these two platforms; each company offers excellent service at competitive prices. So whether you go with ZenBusiness or MyCompanyWorks, rest assured knowing your business will be well protected.
Regulatory Compliance
When it comes to regulatory compliance, both ZenBusiness and MyCompanyWorks offer comprehensive solutions. With ZenBusiness, businesses can quickly and easily file their incorporation documents or annual reports online without worrying about accuracy or timeliness of the filing. On top of this, they provide step-by-step guidance so that users know exactly what information is needed for each document. MyCompanyWorks also offers a straightforward way to handle filing requirements with an automated system designed to save time and money while ensuring your business remains compliant. They have expertise in virtually every area related to government regulations and are able to provide timely advice when necessary.
Both companies understand how vital staying up-to-date on regulatory changes is for success and have taken steps to ensure clients remain compliant at all times. While the cost structures vary slightly between the two services, there isn't much difference in terms of quality; both platforms deliver reliable results at competitive prices. So whether you choose ZenBusiness or MyCompanyWorks, rest assured knowing your business will be well protected against potential fines due to noncompliance with regulatory filings.
User Reviews And Testimonials
With the ever-growing online presence of small businesses, it is essential for entrepreneurs to make an informed decision when selecting a service provider. ZenBusiness and MyCompanyWorks offer two distinctly different services that can help business owners in their quest for success – so which one should you choose?
For starters, let's take a look at what these two companies have to offer:
ZenBusiness – This company specializes in helping startup businesses get off the ground by offering incorporation options as well as filing annual reports and maintaining compliance records.
MyCompanyWorks – Rather than just focusing on starting up businesses, this company provides ongoing support with legal advice, tax preparation assistance, and more comprehensive accounting solutions.
Both companies provide invaluable resources to enable entrepreneurs to focus on running their operations without worrying about tedious paperwork and administrative tasks. However, if we compare user reviews between both providers based on ease of use and overall user experience, then there's a clear winner; ZenBusiness consistently outranks its competition due to its simple setup process, automated workflow tools, and customer friendly approach. The result? Time saved for business owners who wish to spend less time dealing with bureaucratic red tape.
The verdict? When it comes down to choosing between Zenbusiness or MyCompanyWorks for your business needs — whether you are setting up shop or looking for long-term guidance — ZenBusiness offers an unbeatable combination of convenience and reliability for those seeking freedom from mundane administrative burdens.
Frequently Asked Questions
How User Friendly Is The Website Of Zenbusiness Vs Mycompanyworks?
When it comes to user experience, businesses are more likely to choose a website that is both easy to use and cost-effective. Comparative pricing for the two websites of ZenBusiness and MyCompanyWorks reveals them to be comparable in terms of affordability. However, when it comes to ease of use, users have consistently reported that ZenBusiness' interface offers an intuitive navigation process with features such as automated tax filing and free business name searches. On the other hand, MyCompanyWorks has been found by some reviews to be less user friendly due to its complex layout and lack of robust customer service support. Thus if your business is looking for an affordable yet user friendly option then ZenBusiness might just be the perfect choice!
Does Zenbusiness Or Mycompanyworks Offer A Mobile App?
When it comes to ease of use, cost effectiveness and user experience from a mobile device perspective, the choice between ZenBusiness and MyCompanyWorks is an obvious one. While both offer dedicated apps for their customers' convenience, ZenBusiness goes above and beyond in terms of features available through its app – including streamlined business registration processes, secure account management tools and direct access to customer support teams. In comparison, MyCompanyWorks has yet to match this level of usability on its own mobile platform. This makes ZenBusiness the clear winner when it comes to finding a business solution that's easy to use, cost effective and offers all the necessary features you need in a mobile format.
How Do The Customer Support Services Compare Between Zenbusiness And Mycompanyworks?
When seeking the perfect customer support services, prospective business owners must compare pricing structures and service packages. Both ZenBusiness and MyCompanyWorks offer a wide range of options to suit any budget or need. However, when it comes down to which company offers superior customer service overall, there's no denying that ZenBusiness takes the cake. From their reliable live-chat features and knowledgeable team members, to their proactive approach in helping customers succeed with their businesses – they truly go above and beyond to ensure an enjoyable experience for all. With these unbeatable benefits, ZenBusiness is sure to empower entrepreneurs with the freedom and peace of mind they desire.
Are There Any Additional Fees For Filing Taxes With Zenbusiness And Mycompanyworks?
When it comes to filing taxes, pricing structure and bundled services can vary widely between different service providers. It's important to understand the difference in fees associated with tax filing before making a decision. For example, some providers may offer lower prices but also charge additional fees for particular tasks or services while others may bundle all costs into one convenient package. Taking the time to compare pricing structures and bundled services will help you get the best deal when choosing your provider.
Does Either Zenbusiness Or Mycompanyworks Offer Discounts For Nonprofit Organizations?
This is a great question for any nonprofit organization to consider when choosing their business formation and filing services. Discount eligibility and pricing structure can be key factors in the decision making process. While both ZenBusiness and MyCompanyWorks offer discounts for nonprofits, the amount of discount each offers varies depending on the type of service being used. For example, ZenBusiness offers up to 20% off its fees for most services, while MyCompanyWorks gives you 15% off certain tax filings if you use their software. Ultimately, it's important to look at all available options before deciding which one best fits your needs.
Conclusion
Overall, ZenBusiness and MyCompanyWorks offer a good user experience for small business owners. The websites are easy to navigate and the customer support services are helpful. With both companies offering mobile apps, customers can manage their businesses on the go. Both ZenBusiness and MyCompanyWorks have affordable fees for filing taxes but only ZenBusiness offers discounts for non-profit organizations – an advantage that could be a dealbreaker for certain types of businesses. All in all, there's no clear winner as each platform has its own unique advantages and disadvantages; however, it's safe to say that either option would make a great choice when setting up or managing a business.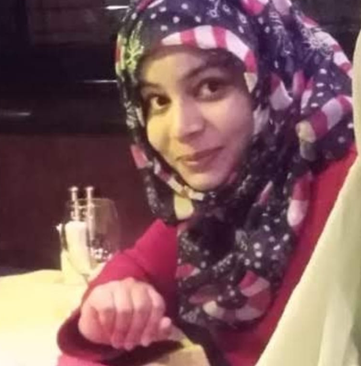 Aisha Noreen is an owner of a small business with more than 9 years of experience in the marketing industry. With the wisdom of an old soul, she always seeks innovation and mind-blowing ROI techniques. Her unique approach helped many small businesses thrive and she can surprise you in many ways as well. Believe it or not, her energy, passion, and creativity are contagious enough to transform your business and take it to another level.