Please note: This page may contain affiliate links. If you buy a product or service through such a link we earn a commission at no additional cost to you.
If you're looking to start a business, two of the most important decisions you'll make is choosing an LLC formation service and compliance management provider. ZenBusiness and Harbor Compliance are both excellent options for entrepreneurs on their journey towards success.
In this article, we compare these two services side-by-side so that aspiring business owners can find out which one will be best suited to them and their goals. The freedom of running your own company awaits – let's dive in and discover how ZenBusiness and Harbor Compliance stack up against each other!
Overview Of Zenbusiness
When it comes to starting a business, the choice between ZenBusiness and Harbor Compliance is one that cannot be taken lightly. It's the difference between success and failure for your fledgling enterprise – or so you've been told. But which of these two popular online services will provide the best experience for entrepreneurs looking to launch their dreams? From startup process to online reviews, let's take a look at what each has to offer.
ZenBusiness makes setting up shop easy with straightforward tools and resources that can get even first-time business owners up and running quickly. Their accessible platform isn't just simple but also intuitive, allowing users to jump right in without any prior knowledge of how businesses are formed. With helpful customer support, ZenBusiness walks newbies through every step of the way from filing paperwork to developing company documents like operating agreements.
What really sets ZenBusiness apart though are its glowing reviews on Yelp and Trustpilot where customers have praised them for being more than just an automated form filler but rather a partner in helping bring their ideas into reality. For those seeking flexibility within their organization, this service provides features such as customizing registered agent packages and creating annual report reminders. The team behind ZenBusiness understands the importance of giving entrepreneurs freedom by taking away some of the burdensome tasks associated with forming a business entity.
So if you're looking for an all-inclusive package while still having room to customize specific needs then ZenBusiness may be your ideal option when launching your dream venture. Onward now as we explore what Harbor Compliance brings to the table as an alternative…
Overview Of Harbor Compliance
The next step in our analysis is Harbor Compliance. As a comparison to ZenBusiness, it's a slightly different approach that provides two services for entrepreneurs and business owners: legal compliance as well as professional advice. What sets Harbor Compliance apart from other similar services is its experienced staff of attorneys and advisors who specialize in providing the best legal protection available. This includes helping you navigate complex state regulations with ease, avoiding costly penalties or fines due to non-compliance, and ensuring your business operates within the law at all times.
Harbor Compliance also offers comprehensive guidance on business formation services such as LLC creation and corporate filing. The team will help you understand the various requirements related to forming an LLC, such as naming conventions, filing fees, registering with local authorities, filing taxes and more. They'll also provide personalized recommendations based on your individual situation so you can make informed decisions about how to move forward with your venture. Furthermore, their experts are available around the clock to answer any questions you may have throughout the process.
Ultimately, when selecting between Harbor Compliance and ZenBusiness for setting up a company or managing compliance issues related to existing businesses, both offer reliable services backed by qualified professionals. However, if you're looking for specialized attention from experts in this field then Harbor Compliance could be a better choice than its counterpart due to its additional expertise in legal matters and detailed llc formation services. With that said let's take a look at what type of LLC formation service options are available today.
Llc Formation Services
When it comes to LLC formation services, zenbusiness and harbor compliance both offer comprehensive packages that make the process easier. With zenbusiness, you get access to a team of professionals who are well versed in forming businesses from start to finish. They also provide helpful resources on topics such as taxes and legalities, so you can be sure your business is compliant with all regulations. Harbor Compliance offers similar services but goes even further by offering tax advice and help setting up bank accounts for your new business.
The two companies differ significantly when it comes to pricing—zenbusiness charges $49 for their basic package while harbor compliance's most expensive plan costs $325 per year. Both include registered agent service, online filing support, name availability checks, document preparation assistance, and more. However, if you want additional features like compliance monitoring or automated reminders about important deadlines and tax implications, then harbor compliance may be the better choice for you.
No matter which company you decide to go with, both will ensure that your LLC is formed correctly and help keep track of any changes that need to be made along the way:
Tax Implications: Guidance on federal/state taxation requirements and annual filing processes
Compliance Deadlines: Automated notifications on critical dates related to operation of the entity
Compliance Management: Continuous review of state licenses & registrations status
By providing these key services, both zenbusiness and harborcompliance give entrepreneurs peace of mind knowing their businesses are properly set up for success now and in the future. Taking control over your business's LLC formation needs has never been simpler!
Compliance Management
ZenBusiness and Harbor Compliance are two of the most comprehensive compliance management services available for small businesses. Both offer state-level legal guidance to help business owners understand their obligations under ever-changing regulations, as well as company record keeping and other helpful tools that make staying compliant with local laws easy.
The main differences between ZenBusiness and Harbor Compliance come down to pricing and customization options. With ZenBusiness, users have access to a range of packages designed to fit different business needs, while Harbor Compliance provides more customized solutions tailored specifically to each customer's individual requirements. Additionally, ZenBusiness offers guidance on forming an LLC or Corporation, while Harbor Compliance specializes in helping customers track corporate records such as annual reports and minutes from board meetings.
Ultimately, when it comes to choosing between these two compliance management services, the best option depends on your specific situation. If you're looking for a straightforward solution at an affordable price point, then ZenBusiness may be the right choice for you; but if you need more advanced features like customizable templates and personalized advice from experienced professionals, then Harbor Compliance could be worth exploring further. Moving forward into pricing and payment options we will dive deeper into what makes both companies unique.
Pricing And Payment Options
Comparing ZenBusiness and Harbor Compliance, the pricing and payment options differ significantly. Both accept credit cards, PayPal, and direct deposit, but Harbor Compliance also accepts bank transfers and cash. ZenBusiness offers subscription plans with discounts, and Harbor Compliance offers monthly and annual plans. Finally, ZenBusiness has lower fees than Harbor Compliance.
Zenbusiness
When it comes to pricing and payment options, both ZenBusiness and Harbor Compliance offer competitive rates. However, what sets them apart is the type of business coaching they provide – ZenBusiness focuses on helping entrepreneurs build their businesses with solid foundations while Harbor Compliance specializes in stress management solutions for small businesses. With ZenBusiness you're getting access to business coaches that are knowledgeable in a variety of topics like marketing, accounting and legal assistance when starting your business. On the other hand, Harbor Compliance helps clients manage stress through their online platform providing resources such as financial literacy courses, mindfulness training tools, and more. Both services are cost-effective but depending on the needs of each individual customer one may be better suited than the other. All things considered, these two companies have unique offerings for entrepreneurs looking for an efficient way to launch or grow their businesses without breaking the bank.
Harbor Compliance
When it comes to business structure and tax requirements, ZenBusiness and Harbor Compliance both have their strengths. With ZenBusiness, customers can rest assured that they will receive reliable advice on how to properly set up their businesses and stay compliant with all necessary tax regulations. On the other hand, Harbor Compliance offers a platform tailored for small businesses looking to manage stress related issues like financial literacy courses and mindfulness training tools. Both companies provide an efficient way of launching or growing businesses without breaking the bank but depending on what exactly each customer needs, one may be better than the other. All in all, these two services offer unique solutions for entrepreneurs who are searching for a hassle-free approach to getting things done.
Pros And Cons
ZenBusiness and Harbor Compliance are two popular options for those looking to start a business. Both offer user reviews, customer support, and crucial services that can make the process easier on entrepreneurs.
When it comes to user reviews, ZenBusiness has generally favorable feedback from customers. People seem pleased with the ease of setup, affordability, and helpfulness of their team members. On the other hand, people have mixed feelings about Harbor Compliance's customer service—some report fast response times while others say they had difficulty getting help when needed.
In terms of customer support, both companies could improve in this area according to user reviews. Many customers found it difficult or time-consuming to contact staff and get answers to questions or issues quickly. With that said, some reviewers do note that both teams were pleasant and knowledgeable overall.
With these two options available for entrepreneurs seeking assistance with starting a business, it is important to weigh all factors carefully before deciding which one is right for you.
Which Is Right For You?
Now that we've gone over the pros and cons of zenbusiness vs harbor compliance, let's look at which one is right for you. When it comes to time saving, zenbusiness offers a wide range of services ranging from business formation to ongoing support. Their streamlined process allows entrepreneurs to quickly form their businesses so they can begin operating as soon as possible. Harbor Compliance, on the other hand, provides more in-depth legal guidance throughout the entire life cycle of your business. This includes helping with compliance management and staying up-to-date with changing regulations.
When considering customer service, both companies offer similar levels of support services but have different approaches. Zenbusiness has an expansive knowledge base filled with helpful information about setting up a business or running your day-to-day operations. Additionally, their concierge team is available via email or phone call if you ever need help along the way. Harbor Compliance also provides a dedicated account manager who will answer any questions you may have while ensuring all forms are filed correctly and updated regularly.
At the end of the day, choosing between these two depends on what type of experience you're looking for when starting and managing your business journey. If speed is paramount and access to plenty of resources is important then zenbusiness might be right for you; however if compliance oversight and expert advice is preferred then perhaps Harbor Compliance would better suit your needs. Here's a quick comparison list to help make the decision easier:
• Speed – ZenBusiness vs Comprehensive Guidance – Harbor Compliance
• Knowledge Base – ZenBusiness vs Dedicated Account Manager – Harbor Compliance
• Concierge Support – ZenBusiness vs Legal Advice & Oversight – Harbor Compliance
• Resources Accessibility – ZenBusiness vs Regulatory Updates–Harbor Compliance
• Cost Savings –ZenBusinessvs Expertise & Experience–HarborCompliance • Cost-effective Solutions.
Frequently Asked Questions
What Is The Difference Between Zenbusiness And Harbor Compliance Services?
In today's ever-evolving business landscape, the cost of compliance services is a major concern for many entrepreneurs. When evaluating the two top providers – ZenBusiness and Harbor Compliance – it's important to understand how their pricing structures differ in order to make an informed decision about which one best suits your needs. On first glance, both companies provide a range of services at similar prices; however, upon closer inspection you'll find that ZenBusiness offers more comprehensive packages with additional features like registered agent service at no extra cost. In contrast, Harbor Compliance provides basic incorporation services but tacks on additional fees for optional features like Registered Agent service or document retrieval. Ultimately, if you're looking for a reliable and affordable way to get your company off the ground without breaking the bank, then ZenBusiness might be the better option for you.
How Long Does It Take To Form An Llc With Zenbusiness Or Harbor Compliance?
Forming an LLC can be a complicated and time consuming process. Depending on the service you choose, it could take anywhere from one week to several months. With ZenBusiness or Harbor Compliance, you'll get your business up and running in no time. Cost comparison is important when deciding which service to use: while ZenBusiness's basic package offers everything needed for an LLC registration at just $49 plus state fees, Harbor Compliance provides more extensive services with its Premium Package that starts at $299 plus state fees. Both companies have similar registration requirements but Harbor Compliance also requires additional paperwork depending on the type of business formed. Whichever option you choose, having reliable professionals help guide you through this process will make forming an LLC easier and faster than doing it alone.
Are There Any Additional Fees For Compliance Management With Zenbusiness Or Harbor Compliance?
Forming an LLC can be daunting – like climbing a mountain, with the extra challenge of navigating hidden fees. Fortunately, when it comes to comparing compliance management between ZenBusiness and Harbor Compliance, we have you covered. Both companies offer competitive pricing structures in comparison to other services available on the market, so let's take a closer look at what they offer and any additional costs that come with their packages. With both services boasting package comparisons with no hidden costs or surprises, consumers can rest assured knowing they are getting exactly what they pay for without breaking the bank.
What Types Of Payment Options Do Zenbusiness And Harbor Compliance Offer?
Comparing payment options for compliance management can be daunting, but zenbusiness and harbor compliance offer several options that make it easy. Both companies have received positive customer reviews when it comes to cost comparison and user-friendly services. For those looking for an all-in-one solution, both also provide options such as credit cards, PayPal, and ACH transfers—allowing users the freedom to choose which method works best for them.
Is There A Difference In Customer Support Between Zenbusiness And Harbor Compliance?
When comparing customer support between two leading business formation services, ZenBusiness and Harbor Compliance, one can easily see the stark contrast of affordability versus usability. With an eye towards fulfilling a subconscious desire for freedom in our customers, we find that ZenBusiness has a clear edge when it comes to providing responsive, cost-effective assistance – setting them apart from their competitor's more costly solutions. Through leveraging modern technology and intuitive design choices, they have made their service both accessible and easy to use; allowing users to focus on what matters most instead of laboriously searching through layers of bureaucracy.
Conclusion
Overall, ZenBusiness and Harbor Compliance offer similar services for forming an LLC. However, there are a few important differences to consider when choosing the right service provider for you.
For starters, ZenBusiness has lower fees than Harbor Compliance; however, their customer support is not as comprehensive. Additionally, if you're looking for payment options then Harbor offers more varied choices than ZenBusiness.
Ultimately it comes down to what your requirements are. If cost is your top priority then go with ZenBusiness but if access to more payment options is required then Harbor Compliance may be the better choice. No matter which one you choose, both companies provide reliable services that can help get your business off the ground quickly and efficiently.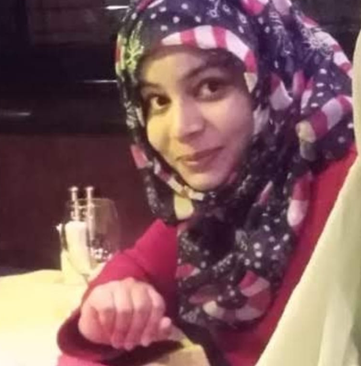 Aisha Noreen is an owner of a small business with more than 9 years of experience in the marketing industry. With the wisdom of an old soul, she always seeks innovation and mind-blowing ROI techniques. Her unique approach helped many small businesses thrive and she can surprise you in many ways as well. Believe it or not, her energy, passion, and creativity are contagious enough to transform your business and take it to another level.