Please note: This page may contain affiliate links. If you buy a product or service through such a link we earn a commission at no additional cost to you.
Choosing the right business formation service is an important decision for entrepreneurs who want to keep their businesses operating legally and efficiently. NW Registered Agent and CorpNet are two popular services that provide assistance with forming LLCs, C-corps, S-corps, and other entities. In this article, we'll compare NW Registered Agent vs CorpNet so you can make an informed decision about which one best suits your needs.
The ability to form a business quickly and easily is key for those seeking freedom from traditional jobs or lifestyles. For entrepreneurs looking to launch a business in the United States, both NW Registered Agent and CorpNet offer reliable incorporation services that will help them get off the ground faster. We'll explore each of these companies' features, benefits, fees, customer reviews, and more to compare how they stack up against one another.
Overview Of Nw Registered Agent And Corpnet
"Time is money," and when starting a business, it's especially true. Navigating the myriad of state laws and filing requirements can be daunting for both experienced entrepreneurs and those new to the game. Knowing which service provider to choose in order to make this process easier is key: NW Registered Agent or CorpNet? In this article, we will explore the features and benefits of each service in depth.
NW Registered Agent offers comprehensive services that help businesses stay compliant with their legal requirements. They provide personalized support through an online dashboard, complete with bespoke documents such as foreign qualification papers, annual reports, operating agreements – you name it! Additionally, they offer registered agent services in all 50 US states—which ensures businesses satisfy statutory requirements in any jurisdiction.
CorpNet provides similar services but goes one step further by providing tailored advice on selecting business structures like LLCs or corporations. Their team also helps customers prepare filings within 48 hours from submission date—a great option if time is of the essence. Moreover, clients have access to tools & resources such as articles about taxes and questions & answers about business formations across multiple platforms including chatbots and email support systems. Transitioning now into exploring how these two providers differ…
Features And Benefits Of Each Service
Moving on from the overview of Northwest Registered Agent and CorpNet, let us take a look at their respective features and benefits. By understanding both services in greater detail, businesses can make an informed decision regarding which option best fits their filing requirements and compliance updates.
First up is NW Registered Agent. Offering three distinct plans – Standard, Platinum, and Full-Service – each come with their own set of advantages:
Standard Plan: Includes mail forwarding services and access to legal support for business formation documents.
Platinum Plan: In addition to standard plan features, also provides registered agent service along with annual report reminders.
Full-Service Plan: All standard and platinum plan features plus full management of formation documents such as Articles of Organization or Incorporation.
On the other hand, we have CorpNet that specializes in helping small businesses get started with all kinds of incorporation needs including LLCs (Limited Liability Companies), C corps (Corporations) and S corps (Small Business Corporations). With this company's suite of corporate solutions ranging from entity selection advice to EIN/Tax ID acquisition assistance; they offer everything needed for successful business formations. Not only do they provide comprehensive customer support but also guarantee error free filings across all 50 states. Plus, customers will be kept abreast through email notifications when it comes to vital deadlines like Annual Report Filing Reminders so no important dates are missed!
Having looked at some of the main features offered by these two companies, it is time to proceed to review fees and compare prices between them.
Fees And Comparison Of Prices
Northwest Registered Agent and CorpNet are two of the most popular company formation services in the United States. Both provide customers with a comprehensive suite of corporate filing services, but their fees and pricing structures differ significantly. Customers should consider customer service, pricing tiers, and other factors when deciding which service is best for them.
Northwest Registered Agent offers three different pricing tiers: Basic ($79 plus state fee), Complete ($149 plus state fee), and Rush ($299 plus state fee). All plans include one year of registered agent service, name availability search, document preparation & filing, compliance reminders, free mail forwarding to first address provided by customer, free scanned documents via email or fax ,and 24/7 access to account information. The Complete plan also includes an expedited order processing time (2-3 business days) while the Rush plan includes same day processing.
CorpNet provides four different packages: Basic ($99 plus state filing fees), Deluxe ($179 plus state filing fees), Premium ($349 plus state filing fees) and Concierge Service (customized quote based on individual needs). Each package includes company formation documents filed with the Secretary of State or Corporations Division where applicable; customized operating agreement/bylaws as required by your entity type; 1st year registered agent service; 1st year business license report subscription; online delivery of incorporation documents; personalized client manager assistance with questions throughout the process; and ongoing educational resources after completion of registration. With the Deluxe package you can receive same day processing while the Premium package will get you rush shipping added onto your order if needed.
When comparing Northwest Registered Agent vs CorpNet it's important to take into consideration all aspects including customer service, pricing tiers and more before making a decision on which provider is right for you. Moving forward we will look at customer reviews and ratings about each entity so that an informed choice can be made regarding which company is best suited for forming a corporation or LLC.
Customer Reviews And Ratings
Although Northwest Registered Agent and CorpNet both offer reasonable fees for their services, customer reviews and ratings are an important factor to consider when deciding which one is right for you. When it comes to customer service and support options, Northwest Registered Agent consistently receives higher marks than the competition. Customers report that they receive prompt responses from knowledgeable staff members who are always willing to go the extra mile to ensure they have all the information they need.
At the same time, many customers of CorpNet give positive feedback about their experiences with this company as well. Reviewers often mention how helpful their professional representatives were in guiding them through every step of setting up a new business entity. This level of personal attention is something that not all companies provide, so those looking for more personalized assistance may find what they're looking for at CorpNet.
When assessing these two entities based on customer reviews and ratings, there's no doubt that both Northwest Registered Agent and CorpNet come out on top in terms of providing quality help and support. The decision then comes down to whether someone wants a slightly more impersonal approach or if they prefer having direct contact with a representative throughout the process. With this knowledge in hand, now we can turn our focus to ease of use and user interface offered by each entity.
Ease Of Use And User Interface
In comparing Northwest Registered Agent to CorpNet, there is a stark contrast between simplicity and complexity. CorpNet has a powerful user interface that allows for the management of multiple entities with ease; however, this comes at the cost of added complexity which can be difficult for first time users to navigate. On the other hand, Northwest Registered Agent simplifies its user interface in order to make it easier for new customers to quickly get their business up and running while still providing robust features they need.
The benefits of using one platform over another will depend on each individual's needs and capabilities. For those who desire an easy-to-use system without sacrificing power or control, Northwest Registered Agent stands out as the clear choice due to its focus on simplicity versus complexity. However, those looking for more advanced options may find value in using CorpNet even if it requires additional effort to learn how to use all its features.
Overall, when considering both platforms' respective interfaces, the clear difference between them lies in the level of ease versus complexity. While some individuals may prefer having full access to every feature offered by CorpNet regardless of initial difficulty learning how to use them, others might appreciate being able to quickly get started with minimal fuss through Northwest Registered Agent's intuitive design. In either case, both companies provide effective solutions — albeit from different perspectives — allowing customers to select what best suits their goals and preferences. As such, transitioning into exploring available services appears like a logical next step toward understanding each company further.
Availability Of Additional Services
When comparing Northwest Registered Agent and CorpNet, it is important to consider the availability of additional services offered by each. The two companies offer a suite of legal services that can be invaluable for business owners in need of assistance with entity formation or operating their businesses.
Northwest Registered Agent offers personal customer service as well as a wide range of resources such as:
Legal advice on matters related to LLCs, corporations, and other entities;
Tax advice including information about filing tax returns;
Assistance with registered agent services and ongoing compliance obligations.
CorpNet also provides personalized customer support along with an array of resources like:
Comprehensive guidance throughout all stages from company formation to dissolution;
Professional document preparation;
Access to expert advisors who specialize in different areas of law and accounting.
Both Northwest Registered Agent and CorpNet have comprehensive online libraries that provide helpful tips and articles on various topics related to forming a business, maintaining corporate records, etc., which may prove useful for those looking for further guidance on these issues. Moreover, both companies are dedicated to providing outstanding customer service through their knowledgeable staff who are always available to answer questions or help customers find solutions for any challenges they face during their journey toward success as entrepreneurs.
Summary And Conclusion
Transition: After examining the availability of additional services, it is time to consider which option offers the greatest cost savings and time savings.
When weighing these two options for business filing needs, Northwest Registered Agent stands out as a clear choice that can provide both cost savings and time savings. By leveraging their experience in working with businesses all over the US, they are able to offer more competitive prices than many other providers. Additionally, their streamlined process makes it easy to submit filings quickly without having to worry about complicated paperwork or long wait times. Furthermore, their customer service team is available 24/7 so questions can be answered immediately if any arise during the filing process.
Corpnet also has some advantages when seeking cost savings and time savings on business filings. They have an online platform that allows customers to easily track progress on filings and manage documents all in one place. This eliminates much of the manual work associated with submitting documents across multiple states or jurisdictions, making it easier to get everything done faster. However, this convenience does come at a slightly higher price point compared to Northwest Registered Agent's offerings, meaning customers will need to decide whether those extra features are worth paying a bit more for them.
Overall, Northwest Registered Agent provides greater value when looking for cost-effective solutions and shorter turnarounds for business filing needs. Their experienced staff combined with straightforward pricing make them an ideal partner for companies that want reliable results without breaking the bank.
Frequently Asked Questions
How Long Does It Take To Set Up An Account With Nw Registered Agent Or Corpnet?
Setting up an account with either Northwest Registered Agent or CorpNet is so easy that it can be done in the blink of an eye! It's fast, efficient and saves you time – making all your legal needs easier to manage. You'll get set up quickly and seamlessly, allowing you to focus on what matters most: living life free from worry about tedious paperwork. The ease of use combined with time savings make Northwest Registered Agent or CorpNet a great choice for anyone looking for a legal partner they can trust.
Are There Any Additional Fees Associated With Using Nw Registered Agent Or Corpnet?
When considering the cost of using a registered agent service, it's important to weigh the user experience against any additional fees. While some services may offer an initial low-cost setup fee, there are often hidden costs associated with ongoing usage or maintenance. It's essential to compare your options and take into account factors like customer service levels, technology capabilities, reporting tools, turnaround times for filing documents, and so on. With competing companies such as Northwest Registered Agent and CorpNet in the market today, researching their offerings is key to ensuring you make an informed decision when selecting a service provider.
Is There A Customer Service Team Available To Answer Questions?
With an endless list of legal services available online, it can be difficult to know which one to choose. If you're looking for a service that offers robust customer support and in-depth customer reviews, then look no further than Northwest Registered Agent or CorpNet. Both companies offer reliable online support with knowledgeable staff who are always willing to answer any questions you may have. Whether the query is related to forming your business entity or filing paperwork, their experienced team will happily provide assistance throughout the entire process.
Are There Any Restrictions On The Types Of Businesses That Can Use Nw Registered Agent Or Corpnet Services?
When it comes to the types of businesses that can use Northwest Registered Agent or CorpNet services, there are no restrictions. They offer pricing comparisons and legal requirements for all types of businesses, allowing everyone to make a decision on which service is right for them. These services provide an engaging experience with a focus on freedom and flexibility, so regardless of your business type you will have access to the same great features.
Are There Any Promotional Offers Or Discounts Available When Signing Up With Nw Registered Agent Or Corpnet?
The process of signing up for a reliable registered agent service is often intimidating, but with Northwest Registered Agent or CorpNet you can do it quickly and easily. Both companies provide promotional offers and discounts for their pricing plans to make the process even more accessible. For example, customers who signup in May 2021 could receive 50% off all services from either provider. It's an easy way to get started on the road toward owning your own business without breaking the bank.
Conclusion
In conclusion, NW Registered Agent and CorpNet have both proven themselves to be excellent resources for setting up a business. They offer quick setup times, no additional fees attached, helpful customer service teams who are always ready to answer questions, and even promotional offers or discounts available when signing up! It's practically effortless – it almost feels like you're getting your new business set up with the snap of your fingers! I can't recommend these services enough; they are truly top-notch in every way imaginable. No matter what kind of business you need to register, NW Registered Agent and CorpNet will make sure everything is taken care of quickly and professionally so that you can get back to focusing on running your business.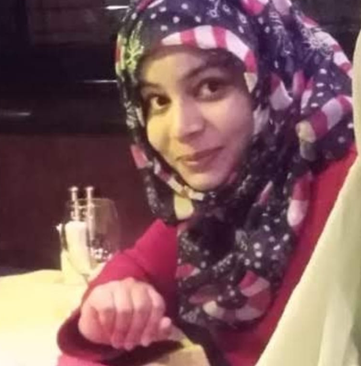 Aisha Noreen is an owner of a small business with more than 9 years of experience in the marketing industry. With the wisdom of an old soul, she always seeks innovation and mind-blowing ROI techniques. Her unique approach helped many small businesses thrive and she can surprise you in many ways as well. Believe it or not, her energy, passion, and creativity are contagious enough to transform your business and take it to another level.