Please note: This page may contain affiliate links. If you buy a product or service through such a link we earn a commission at no additional cost to you.
When it comes to incorporating a business, there can be some tough decisions to make. One of the most important is deciding which registered agent service to choose: Swyft Filings or Northwest Registered Agent? This decision will have long-lasting implications for your company and its future success.
For those who want freedom and flexibility in their choice of filing services, Swyft Filings provides an attractive option that allows you to quickly register your business and get up and running with minimal effort. Northwest Registered Agent, on the other hand, offers more comprehensive support to help ensure compliance with both state and federal regulations. In this article, we'll break down the differences between these two popular registered agents so you can make an informed decision about what's best for your business.
Overview Of Services
What do you need to keep your business legally compliant? Are you looking for a filing service that can help make sure all of your corporate documents are filed accurately and on time? When comparing swyft filings and northwest registered agent, it's important to look at the services they offer.
Swyft Filings offers an array of services designed to simplify the complexities of corporate compliance including forming LLCs, registering corporations, obtaining trademarks, creating operating agreements and more. They also provide legal document preparation such as customized state forms with all necessary information already filled out so clients don't have to worry about making mistakes when submitting their documents. Furthermore, Swyft Filings will monitor all upcoming filing deadlines ensuring that no paperwork gets missed or forgotten.
Northwest Registered Agent provides similar services to those offered by Swyft Filings but also specializes in helping businesses remain compliant in multiple states if needed. Their agents are familiar with the rules and regulations of each respective state which ensures that all documents submitted are accurate according to local laws. Additionally, Northwest Registered Agent offers customer support 24/7 through phone, live chat and email which is extremely beneficial for any last-minute issues or questions clients may have regarding their filings.
With both companies offering a range of services related to corporate compliance and legal documents, it's essential for customers to consider what type of assistance best fits their specific needs before committing to one over the other. Moving forward we will take a look at cost associated with these two providers.
Cost Of Services
Comparing Swyft Filings costs vs. Northwest Registered Agent costs, it's clear that Swyft offers more competitive pricing for their services. They offer an annual registered agent service for just $99, whereas Northwest charges $125. Swyft also offers an expedited filing fee of $50, which is quite a bit lower than Northwest's $75 fee. Ultimately, Swyft's prices make them a better choice for budget-conscious customers.
Swyft Filings Costs
When it comes to comparing the costs of services between Swyft Filings and Northwest Registered Agent, there are some important considerations. Firstly, you'll want to compare prices – while both offer competitive rates, they have different pricing structures that could mean a higher or lower cost for certain services. Secondly, it's worth looking into the features offered with each package. Both companies provide comprehensive filing solutions but may vary when it comes to specific details like customer service availability or access to registered agents in multiple states. Finally, whatever choice you make should take into account your long-term goals – whether you're starting a business now or planning ahead for growth later on. No matter what path you choose, finding the best price and most suitable features will help ensure success down the road!
Northwest Registered Agent Costs
When it comes to comparing the costs of services between Swyft Filings and Northwest Registered Agent, there's one major factor that stands out – discounts. Northwest Registered Agent offers discounted packages for businesses looking to save a bit, while Swyft Filings has referral programs that can help you get savings over time. This means that if you're looking to maximize your budget and want to reap the rewards of loyalty, then Northwest is definitely worth considering. Plus, both companies offer comprehensive filing solutions with access to registered agents in multiple states – so no matter what path you choose, finding the best price and most suitable features will ensure success down the road! With this in mind, be sure to do your research before making any decisions: compare prices and weigh up all the options available so that you can make an informed decision about which company fits your needs best.
Ease Of Use
Swyft Filings and Northwest Registered Agent are both highly regarded for the services they offer. One of the main factors to consider when choosing between them is ease of use.
When it comes to online reviews, Swyft Filings consistently ranks higher than Northwest Registered Agent. Customers report that it's easy to upload documents, navigate their website, and complete document filing quickly with no hassles. NWRA customers note a few issues from time to time in this area, but overall find the process simple as well.
The user experience on each platform differs slightly too. Swyft Filings allows you to easily track your order status while NWRA gives you more control over customizing packages and editing orders before submitting them. It all depends on what type of customer service you're looking for – if you want quick and straightforward then Swyft Filing might be right for you; if you're looking for more customization options then Northwest Registered Agent could be a better choice. Both companies strive to provide an efficient registration process so you can get back to doing what matters most: growing your business with freedom.
Customer Support
When it comes to customer support, swyft filings and northwest registered agent have very different approaches. To start, research reveals that over half of customers who use swyft filings are satisfied with the service quality they receive, whereas only a third of those using northwest registered agent report similar satisfaction levels. This is likely due to differences in how each company collects and responds to customer feedback.
Swyft Filings has an impressive system for responding quickly to customer inquiries; their online chat feature is available 24/7 and provides customers with timely assistance from experienced representatives. Meanwhile, Northwest Registered Agent's phone lines often keep customers on hold for extended periods or redirect them without providing much needed answers. Additionally, their services rarely come with personalized guidance tailored to individual needs.
The key difference between these two companies lies in the level of detail provided by their respective customer support teams. Swyft Filings offers detailed explanations backed up by reliable sources while Northwest Registered Agent's team tend to provide vague responses that don't address underlying issues adequately. It's clear that when it comes to choosing a provider based on quality customer support, swyft filings takes the cake! With this in mind, let us now turn our attention towards timeframe of incorporation expectations..
Timeframe Of Incorporation
Swyft Filings and Northwest Registered Agent both offer speedy incorporation services, but the timeframe of these services varies considerably. Swyft Filings offers a quick turnaround time for most incorporations. The company's filing deadlines are clearly communicated to customers on its website, so you can easily plan ahead and make sure you have everything in order before submitting your paperwork. In contrast, customers who choose Northwest Registered Agent may find that they need to wait longer to obtain their incorporation documents due to the less defined filing deadlines offered by this service provider.
When it comes to speed, customer convenience is essential. With Swyft Filings, customers benefit from an easy-to-understand scheduling system that allows them to track each step of their incorporation process with confidence. On the other hand, Northwest Registered Agent does not provide as much flexibility when it comes to setting filing deadlines or keeping track of progress towards completion. This means customers must stay more closely attuned to the status of their filings in order to ensure timely completion.
The importance of incorporating quickly cannot be overstated – especially when business owners want access to additional benefits such as tax reduction strategies or business registration discounts sooner rather than later. For entrepreneurs looking for expediency combined with ease-of-use and transparency, Swyft Filings provides an attractive option compared with Northwest Registered Agent's slower timeline and lack of visibility into the entire process. As such, those interested in fast tracking their businesses should consider opting for a swifter solution like Swyft Filings if they wish to secure all available advantages without delay. Looking beyond just timing, however, there are several additional benefits associated with choosing either service provider worth exploring further.
Additional Benefits
The choice between swyft filings and northwest registered agent can be a daunting one. It's like standing at the crossroads of freedom, where you have to choose which path will take you closer to your goals. In such situations, it is important to understand each option and its benefits carefully before making a decision.
Swyft filings offers a streamlined process that makes filing fast and easy for entrepreneurs as well as small businesses. Additionally, they provide access to expertise in the form of their team of experts who are available 24/7 to answer any questions or concerns regarding the legalities involved with filing documents. This ensures that everything goes smoothly and quickly so that business owners don't miss out on potential opportunities due to paperwork delays.
Northwest Registered Agent also provides efficient services when it comes to filing documents but takes an extra step by offering personalized advice from experienced professionals about various aspects related to business formation and compliance requirements in different states. Their service helps entrepreneurs save time by providing guidance throughout the entire registration process without having to worry about researching state laws themselves.
In order to make the right choice for your business needs, consider both options thoroughly and decide which best suits your situation. Compare features, fees, customer support, turnaround times etc., before deciding which route would give you maximum return on investment.
Making The Right Choice
When deciding which company to file with, it's important to consider both Swyft Filings and Northwest Registered Agent. Both companies have a solid reputation in the industry; however, there are some key differences between them that will help you make the right choice for your needs.
The registration process is one of the main areas where these two companies differ. With Swyft Filings, you can easily set up an LLC or corporation online without any hassle. All you need to do is provide several pieces of information and then wait a few days until they finish processing your application. On the other hand, filing with Northwest Registered Agent requires more paperwork as well as personal meetings with their representatives.
Choosing which company to go with largely depends on how much time and effort you're willing to put into setting up your business entity. If speed and convenience are what matters most to you, Swyft Filings may be best suited for your needs. However, if you want someone who takes extra steps to ensure everything is done properly from start to finish, then Northwest Registered Agent could be the better option for you.
Conclusion
As a business owner, it is important to consider which company offers the best services for your unique needs. Swyft Filings and Northwest Registered Agent both offer customized services as well as discounts or promotional offers that can help you save money. Additionally, they both provide expedited incorporation processes and customer service representatives available 24/7. Ultimately, the decision of which provider is right for your business depends on what specific features you need most. With their comprehensive offerings, either one could be a great fit – so take some time to explore all the possibilities!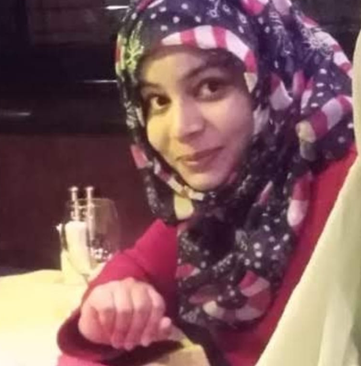 Aisha Noreen is an owner of a small business with more than 9 years of experience in the marketing industry. With the wisdom of an old soul, she always seeks innovation and mind-blowing ROI techniques. Her unique approach helped many small businesses thrive and she can surprise you in many ways as well. Believe it or not, her energy, passion, and creativity are contagious enough to transform your business and take it to another level.