Please note: This page may contain affiliate links. If you buy a product or service through such a link we earn a commission at no additional cost to you.
For entrepreneurs and small business owners, the decision to incorporate is an important milestone. It can be a difficult choice between two major players in the legal market: Swyft Filings and Nationwide Incorporators. In this article, we'll explore the similarities and differences between these two companies so our readers can make an informed decision that best suits their needs.
Both Swyft Filings and Nationwide Incorporators offer comprehensive incorporation services; however, each company has its own set of advantages when it comes to cost, customer service, speed of filing, and more. We'll look at all these factors to help our readers choose the right partner for setting up their business entity. Ultimately, both options provide users with a path towards financial freedom – but which one is better? Let's find out!
Cost Comparison
When it comes to incorporating a business, the cost is an important factor. For some, Nationwide Incorporators may seem like the cheapest option; however, Swyft Filings offers cost-effective solutions that are more suited to businesses looking for better value when forming their entity. As well as being affordable, Swyft Filings also provides additional services such as easy documentation requirements and efficient banking options which can help ensure your company has everything it needs from day one.
Another major selling point of Swyft Filings is its convenience in comparison with larger filing companies. The platform makes setting up a new business simple and straightforward – you won't have to worry about dealing with extensive paperwork or long waiting times before you're ready to start trading. With no hidden costs or extra fees, Swyft Filings ensures you don't get overwhelmed by bureaucracy so you can focus on establishing your business without any hassle.
Swyft Filings helps people who want to become entrepreneurs achieve their goals faster and easier than they could ever imagine while providing excellent customer service along the way. This allows users to save time, money and energy compared to other forms of incorporation services available today. By taking advantage of this innovative approach, those hoping to make their dreams come true will be able to do so quickly and efficiently – giving them more freedom than ever before.
Speed And Efficiency Of Filing
When it comes to filing for a business, speed and efficiency are essential. Swyft Filings and Nationwide Incorporators both offer competitive services that prioritize quality assurance and regulatory compliance in order to ensure fast processing times:
On-site attorneys who specialize in corporate filings
Extensive access to state databases
Professional document preparation
Real time online tracking of all documents
Dedicated customer service team available 24/7
The experienced professionals at both companies have the expertise necessary to provide accurate filings and rapid turnaround without sacrificing accuracy or security. With their commitment to providing excellent service, you can trust that your filing will be handled professionally with minimal hassle. As such, no matter which provider you choose, you can rest assured knowing that your filing needs will be taken care of quickly and efficiently.
Customer service and support are key elements when selecting a corporation formation company. Both Swyft Filings and Nationwide Incorporators strive to make sure customers have an outstanding experience from start to finish with their respective set of services.
Customer Service And Support
Finding the right incorporation partner is essential for businesses to ensure their paperwork and filings are handled in a timely manner. At Swyft Filings, we strive to offer our customers an exceptional experience that truly makes them feel at ease. Our customer satisfaction ratings speak volumes about how successful we have been in achieving this goal.
From start to finish, every step of the process has been designed with convenience in mind. We understand that clients want access to as much information as possible from the beginning – so they can make informed decisions quickly and confidently. Our team of experienced professionals is available 24/7 should any questions arise along the way; ensuring customers receive prompt assistance whenever needed.
We recognize that people are looking for more than just quality service when it comes to incorporating their business or filing documents – they also want peace of mind knowing that their needs will be taken seriously. To provide further assurance, all interactions between Swyft Filings and its clients are protected by strict confidentiality standards. Ultimately, our commitment to delivering excellent customer experiences keeps us ahead of Nationwide Incorporators and other competitors in the industry. Moving forward into the next section, let's take a look at the ease with which customers can use our services…
Ease Of Use
Ease of Use is a key factor when deciding between swyft filings and nationwide incorporators.
When it comes to DIY options, both companies offer user-friendly websites that make the process easy. swyft filings provides step-by-step filing guidance, enabling users to quickly complete their corporate formation paperwork without legal advice. It also allows users to incorporate in all 50 states with one simple service package designed for business owners. Nationwide Incorporators offers similar services, including online filing guidance and assistance from experienced professionals who can answer any questions about forming a corporation or LLC.
The type of customer service offered by each company should be taken into consideration as well. With swyft filings customers have access to 24/7 phone support with registered agents available to provide assistance whenever needed. Meanwhile, Nationwide Incorporators has dedicated customer care representatives available during regular business hours, providing timely answers and solutions tailored to each individual's needs.
For those seeking more detailed information on incorporation procedures, both companies provide helpful resources such as:
Checklists of documents required for state filing
Detailed FAQs on incorporating
Articles regarding different types of businesses structures
Comprehensive guides outlining the most important steps involved in forming an entity
Up-to-date news related to federal legislation changes affecting new entities
Both companies give customers a variety of options when it comes to forming an entity but ultimately it is up to the customer which provider they choose based on their own preferences and requirements. Whichever option you select will depend upon your level of comfort with navigating the incorporation process yourself versus obtaining professional help along the way – regardless, either choice will ensure you are able to form your business quickly and efficiently. Moving forward now let us explore additional services offered by these providers…
Additional Services Offered
The wings of the eagle soar high above both swyft filings and nationwide incorporators, representing a strong commitment to providing customers with quality services. Both companies strive to exceed expectations when it comes to customer satisfaction guarantees, which is why they offer digital signatures as an added layer of security for their clients. They understand that in order for business owners to trust them enough to make use of their products and services, there must be a guarantee of reliability and accuracy.
At swyft filings, the focus on providing superior service continues beyond signing documents electronically. Their team prides themselves on creating custom strategies tailored specifically to each individual client's needs while also offering comprehensive legal advice. Nationwide Incorporators takes this one step further by providing ongoing support throughout the entire process so that entrepreneurs can rest assured knowing they have someone available if any questions or concerns arise at any point during the lifecycle of their company formation.
Businesses are increasingly turning towards these two firms due to their dedication to excellence and unwavering commitment to helping users achieve success — regardless of where they may find themselves in the corporate world. Customers recognize that these companies will not stop until every last detail has been taken care of so that all parties involved can move forward confidently into a future filled with potential opportunities.
Online Reviews And User Feedback
Swyft Filings and Nationwide Incorporators offer several additional services beyond the formation of a company. While Swyft provides legal advice, business resources, registered agent services, and ongoing compliance assistance — Nationwide additionally offers an online document preparation service with completed documents returned to customers in as little as 24 hours.
In order to make an informed decision when selecting a small business incorporation partner, it is important to investigate customer reviews and feedback. To simplify this process for prospective clients of both services, let's take a look at what their users are saying:
Swyft – Customers praise its comprehensive offerings for forming LLCs or corporations along with access to helpful tools like calculators and financial statements templates. They report that the staff are "very knowledgeable" and respond quickly when asked questions about incorporating.
Nationwide Incorporators – Reviews from existing customers highlight the ease of filing paperwork using the site's automated questionnaires. People also commend its fast turnaround speed on corporate filings as well as low fees compared to other companies in the industry.
Experience & Expertise – When comparing experiences between these two providers, many agree that Swyft has more expertise due to their years of experience helping entrepreneurs form businesses whereas Nationwide is regarded as more efficient because they focus solely on one service (incorporations).
Customer Service – Regarding customer service, reviewers have said that Swyft is more personal while Nationwide relies heavily on automation but will provide help if needed via email or phone call.
The data reveals that each provider has different strengths which should be taken into account when making your final choice. Both have positive ratings so you can feel confident in whichever option you choose. However, before proceeding further it's important to consider all costs involved and weigh them against your own unique needs—as those may vary depending on your circumstances and goals for running a successful venture moving forward.
Making The Final Decision
As businesses strive for success, they must make sure that the decision-making process is based on reliable and secure information. In the case of choosing between swyft filings and nationwide incorporators, it's important to consider all options carefully before making a final determination. From security measures to legal advice, there are many factors at play that can affect which service will be beneficial in the long run.
First and foremost, companies need to ensure their confidential data is adequately protected against potential threats or breaches. Swyft filings provide an array of sophisticated security measures such as encryption technology, two-factor authentication, and automated backups – features which guarantee maximum protection when dealing with sensitive business information. On the other hand, Nationwide Incorporators also offer robust security solutions but may not have quite as extensive protections as those offered by their competitor.
When seeking professional guidance during this stage of the process, both services come highly recommended from industry experts. Although Nationwide Incorporators boast more experienced advisors than Swyft Filings – particularly in terms of tax planning – both providers offer comprehensive legal advice regarding trademark registration or contractual agreements in order to help clients avoid any potential issues down the line.
Ultimately, each company needs to evaluate what kind of support they require and assess how much risk they're willing to take when selecting a filing partner. It's crucial to weigh up every available option before committing to any one service provider so that you can be certain your interests are fully safeguarded throughout the entire process.
Conclusion
Overall, when it comes to setting up an LLC, Swyft Filings and Nationwide Incorporators offer a range of services that can help entrepreneurs get their business off the ground. While both services have competitive prices with no hidden fees, there are some key differences between them that should be taken into account. I would say that for those looking for lightning fast set-up times and unbeatable customer service – unparalleled by any other provider on the market – then Swyft Filings is without a doubt the clear winner! With its generous money-back guarantee and ability to quickly cancel services at anytime, this is one option you simply cannot afford to pass up.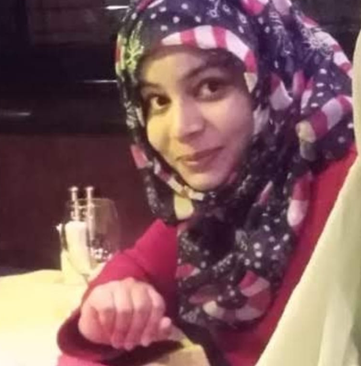 Aisha Noreen is an owner of a small business with more than 9 years of experience in the marketing industry. With the wisdom of an old soul, she always seeks innovation and mind-blowing ROI techniques. Her unique approach helped many small businesses thrive and she can surprise you in many ways as well. Believe it or not, her energy, passion, and creativity are contagious enough to transform your business and take it to another level.