Incfile Reviewed: Looking for the best LLC formation services? Your hunt for the best business startup services will be incomplete without considering IncFile. This IncFile review will help you decide if it suits you!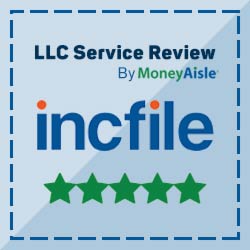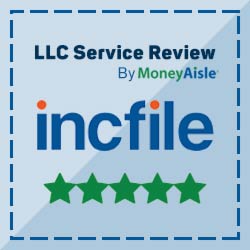 Either you need help to start an LLC or a corporation, IncFile claims to provide you with the easiest and fastest way to start your business. Since 2004, IncFile has helped 250,000 customers to start the business of their dreams.
Within sixteen years, IncFile has managed to establish its worth in the highly competitive industry of business startup services. You will always find Inc File among the top five LLC formation service reviews.
In this review, to streamline your quest for the best LLC formation services, we included all the key factors that you should know. Let us go through this review before considering any LLC formation service provider for your business.
IncFile: Pros and Cons
IncFile Pros
1. No service charges to start an LLC
Among the LLC formation companies, IncFile is the most affordable one. They charge you $0 for their services. You just need to pay a state fee and get your LLC formation process started. LegalZoom, the most popular LLC formation services nowadays, charges you $99 in addition to the state fee. Unlike LegalZoom and the others, IncFile seems quite easy on the pocket.
2. Sixteen years of experience
IncFile has made 250,000 plus happy customers in just 16 years. It is quite an achievement in itself to serve that large number in a relatively small time.
3. Economical registered agent services
IncFile has managed to provide you with a full year of registered agent services completely free. After that, IncFile offers you these services at a lower price than its competitors. Registered agent services include all the services required to form an LLC.
4. Lifetime company alerts
IncFile sends you lifetime alerts about deadlines related to license renewal, annual reports, statement of information, employment contracts and many more through SMS and emails. If you choose IncFile to start your LLC with, this feature will save you from the hassle of keeping track of every deadline.
5. Outstanding customer feedback
IncFile receives fantastic reviews and generous feedback from its customers. It has maintained a high rating with 15,000 positive reviews online.
6. User-friendly customer support
The customer support center of Incfile provides you with the services of knowledgeable and supportive representatives. The customers receive unlimited support from the IncFile customer care on emails and phone calls.
IncFile Cons
1. High Overall pricing
Although IncFile provides free services in the start, overall pricing seems high due to the many upsells they offer. Instead, the Zenbusiness' stater plan ($39 with discount) is actually less pricy in the longer run.
2. Delayed response from customer support
Sometimes it takes 24 hours to get a response related to some issues from the IncFile customer care representative. On the other hand, Northwest Registered Agent customer response time is faster, and they do whatever it takes to satisfy their customers in their queries.
Incfile: Key Features
Rank

Editor's Rating

Cheapest Package Price

Registered Agent Service Price

Available in All 50 State

Free Registered Agent

Operating Agreement Fee

EIN Fee

Processing Time

This is the time the service provider takes to prepare or file your documents.

Expert Opinion

Promo Code
#1. Incfile Registered Agent Service
IncFile provides you with an easy, dependable free registered agent service during the first year of incorporating with them. A registered agent services provide you reassurance, convenience, and tracking to manage your important legal documents. If you sign up for their registered agent services, IncFile provides you with your Business Dashboard to track everything.
Your registered agent will always be available to receive the state, or IR email correspondence, legal proceeding and documents on your behalf
You get notifications via emails or SMS after the registered agent receives any document on your behalf.
To store or retrieve the information, you are provided with a digital dashboard.
All corresponding emails, documents and files are automatically transferred to you.
For the first year of your incorporation with IncFile, you get a free registered agent. After that, you need to pay an annual fee of $119.
#2. Operating Agreement
Incfile Gold and Platinum packages provide you with the full draft of the operating agreement. In some states, it is mandatory to provide an operating agreement while filing an LLC. An operating agreement sets out duties, roles and responsibilities, ownership rights and other operating procedures for your LLC. You need a lawyer to draft this document otherwise.
#3. Fast Filing
In all their packages, IncFile starts processing your order the very next business day. The other LLC formation companies take 3 or more days before processing orders. The turnaround time for the basic package is 30 days, for the standard package is 15 days, and for the premium package, it takes 7-10 business days. There are a few days laps, depending upon the state you are in since some states process your order faster than the others.
#4. Low Cost
If you ignore the upsells, pricing wise, IncFile is very economical. They charge you $0+state fee for the silver package, $149 + state fee for gold and $ 249 + state fee for the platinum package.
#5. Easy to form
The time to process your order is usually no longer than 10 to 15 minutes. This way IncFile helps you to prepare for all the business information and documents on a fast track. While filing your order with IncFile, if you are unable to complete all necessary information, you can save your progress and return later to complete your order. However, like ZenBusiness, this process is not that straightforward.
Incfile: Pricing & Packages
IncFile offers LLC formation services in 3 distinct packages. With the addition of more features, pricing goes up in every package. Let us have a look at the key features of each package.
Perks of choosing IncFile for LLC formation services:
IncFile offers good value in LLC formation. A few months ago, IncFile used to charge $49 in addition to the state fee for LLC filing. Now they offer absolutely free services and charge you just a state fee in their basic package. Moreover, they provide one-year of free registered agent services.
Seems interesting? Let us see what else they have got.
| Silver | Gold | Platinum | Exciting Features in all packages |
| --- | --- | --- | --- |
| $0 | $149 | $299 | Next day order processing |
| | | | A free registered agent(for the 1st year of incorporation only) |
| | | | Lifetime customer support |
| | | | Dashboard to track your progress and manage documentation |
| | | | Online access to incorporate documents |
| + State Fee | + State Fee | + State Fee | Lifetime alerts of deadlines |
| | | | Name availability searches (unlimited) |
| Buy Now | Buy Now | Buy Now | Prepare and file the article of organization |
| | | | Set up business banking account (Bank of America) [$450 special offer] |
| | | | Business tax consultation |
IncFile Silver/Basic LLC formation plan
The most interesting and attracting feature of this plan is that they charge you $0 for their services. The top competitors are charging from $50 to $100.
1. Order processing
They start processing your order within the next 24 business hours
2. Free registered agent services
IncFile offers you free registered agent services for the 1st year of incorporation with them. Afterwards, they charge you $119 annually for registered agent services.
3. Business alerts and customer support
IncFile offers you lifetime customer support with unlimited business alerts through SMS and emails
4. Business tax consultation
IncFile offers a 30-minute consultation session with a certified tax consultant. You can ask tax-related questions, rules and regulation that apply to your LLC business.
Want a fast track filing and the most economical plan?
If you want to file your LLC fast on an economical budget, go for IncFile's silver package. This plan will be the best choice since other companies take at least 3 business days to process your order and charge you a service fee in their basic plan.
IncFile Gold/Standard LLC formation Plan
In addition to the basic plan services, the following are the additional features that IncFile offers you in the Gold plan.
1. Employer Identification Number (EIN)
IncFile helps you to get an EIN. This is a kind of social security number for business and consists of 9 digits. EIN is essential to hire employees, file tax, open business accounts and more.
2. Customized LLC operating agreement
An operating agreement is a document that defines LLC structure, roles and responsibilities, ownership structure and more. IncFile prepare this document as per your company structure and requirement.
3. A hard copy of documents
IncFile sends you the filed copy of the article of organization in hard form through express shipping with a tracking number. This will take a maximum of 3 business days to reach you.
4. IncFile Business formation kit (Gold)
This is a box to organize documents and transfer ledger. This box has your LLC name labelled on it and serves to keep records.
5. Tax form preparation for S corporation
If you decide to file your LLC tax on the S corporation model, IncFile will prepare the relevant forms and file your case with the IRS.
Are you reluctant to file for EIN by yourself or afraid of making mistakes in business documents?
If you are unsure about preparing important documents such as the article of organization and operating document without making a mistake or hesitant to apply for EIN all by yourself, IncFile Gold is the right choice for you.
IncFile Platinum/Premium package
This package includes all the services of silver and gold kits and some advanced features.
1. Sample document library
IncFile gives you access to its legal contract templates. This library has more than 25 business form samples prepared by an attorney. You can customize these documents according to your needs.
2. Expedited Document filing
If you are filing your LLC documentation in a state that offers expedited document filing services, IncFile goes for this route. This will shorten the turnaround time from weeks to days.
3. Business domain and website
IncFile has a partnership with a web development company named SnapWeb. They will provide you with a website, professionally designed from pre-made templates. By choosing these services you will still have to pay a $20 web hosting fee every month to SnapWeb. You will only get a free domain if you subscribe SnapWeb on an annual basis.
Want LLC formation turnover superfast?
If you want to proceed super fast, platinum expedited services will be a perfect choice. Moreover, you will get the perks of forming your website with this package.
IncFile: Additional Features
IncFile.com Website Dashboard
After purchasing the package of your convenience and choice, you log in to the IncFile's website dashboard. This client's dashboard option serves as the central repository where you can access your important documents any time. Here you can
Track your order,
Get alerts of the deadline
Download the soft copy of important documents
Obtain the company's information
Customer's feedback
IncFile generously receives reviews and good ratings from its customers. So far, IncFile has made 250,000 customers and received an overall 4.8/5 rating based on 18740 reviews.4.8/5
Shopper approved rating 4.8/5
Product satisfaction 4.6/5
Customer services 4.5/5
Price satisfaction 4.4/5
BBB (Better Business Bureau) Rating 3.54/5 (192 total reviews)
Here are some of the reviews posted by customers on the Better Business Bureau. You can go through more reviews on this website.
5/5 11/20/2020
I have been using Incfile for about two years now and it has been superb service. Even today, I called in for some information and support, and Alex, one of the reps was able to provide me with all the adequate information. I have absolutely no complaints.

5/5: 11/19/2020
Great support and prompt service. In particular, a big thank you to Peter P for quickly helping and managing difficulties due to these hard times of Covid-19. Highly recommended!

4/5: 11/11/2020
Veronica was very helpful and professional when assisting me with my issue. She was knowledgeable about the issues and quickly was able to resolve the issue. She was able to make the necessary changes prior to the submission. Thank you again. Mrs B
How We Rate IncFile LLC Service?
Rating by Registered agent service 4.5/5
IncFile ships you the important documents and ordered items at the same time. Registered agent guides you and responds to your queries. Services are friendly but sometimes it takes time to get a response.
Rating by Filing 4.7/5
Mostly it is a relief for those who can't complete their filing process in one sitting. Your progress is saved while filing your case with IncFile and you can resume anytime later.
Rating by cost 4.6/55
Total cost adds great value to IncFile since its service charges are quite low in comparison to its competitors. The only glitch in pricing you will feel is the upsells or their partnerships with other services providers. Overall IncFile price is economical and easy on the pocket.
Rating by the ease of formation 4.5/5
The website is user friendly and incorporation with IncFile to form an LLC is very easy and smooth. They guide you about the important information and necessary documents at the ready. They start your order the next business day and you can get access to important documents, track your case progress through your dashboard anytime.
Rating by customer support 4.2/5
The only issue is the time to reach out to their customer support representative. It takes some time 5 or 7 attempts on call to get connected to their representative. Once you get connected everything is smooth and you will be satisfied with the friendly, knowledgeable and supportive customer care staff.
Best Alternative of Incfile: ZenBusiness?
IncFile is the best choice in a limited budget. They charge you nothing for their LLC filing services except the state fee and provide you with a free registered agent and company alerts.
But if you want to streamline your LLC formation to the level of perfection, want additional features at a good price, and quality services we recommend ZenBusiness. Check here to know what ZenBusiness offers you and why we prefer ZenBusiness.
Our Recommendation
ZenBusiness: $39
Best LLC Service Overall
Positive Review
IncFile: $0
Best for Limited Budget
Incfile Discount Offer
If you have decided to take IncFile services (any package), we recommend you to reach out to them through us. We offer you ….. % additional off to their gold and platinum services if you connect to IncFile through us.
Final Verdict
After reviewing all the LLC formation services, we believe IncFile deserves to be in the top five with its excellent support center, quality services, and high rating through happy customers. If you have a limited budget and you want all the basic features, choose IncFile and relax.
Frequently Asked Questions (FAQ) on Incfile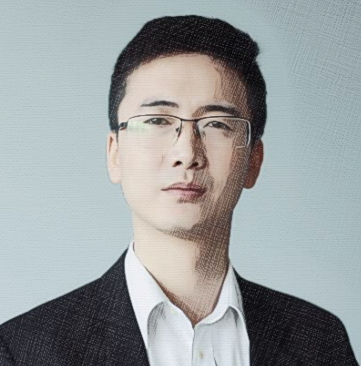 Hi, Wilson here. I'm here to help small business owners and entrepreneurs form an LLC for free and affordable prices in any of the 50 States. In my opinion, Forming an LLC shouldn't be so complicated, and I mean it. Stay with me to see how!
Please note: This page may contain affiliate links. If you buy a product or service through such a link we earn a commission at no additional cost to you.