Please note: This page may contain affiliate links. If you buy a product or service through such a link we earn a commission at no additional cost to you.
Every business is unique, and entrepreneurs who envision this have their customized needs while legitimizing their unique ideas into a business entity. Every business owner is not looking for the same thing, and if a company worked well for person A does not necessarily be the best for person B.
We fully understand this, and while reviewing the best LLC formation services, we highlight the uniques features, discuss relevant information, and display a multiperspective picture of these services to help you get what is best for you.
We put honesty at the top and review every company and its packages in an unbiased manner. We subject every service to the same litmus test of preset criteria. We try to be subjective and detail-oriented so that you can easily pick what satisfy your personalized requirement.
Here are our review guidelines to choose or review the LLC service available online.
Reputation of the Company
Customer Support
Affordability
Ease of Use
Registered Agent Service
Customers' Reviews & Feedback
Company's Reputation
A company's track record or brand name plays a vital role in choosing the services or product. Obviously, no company comes into the limelight overnight. Behind the perfect name, there is the vision and hard work of the company.
So, we seriously look into the company's reputation, the number of customers served, and the number of years the company has been in the market.
We also consider whether the company is a tycoon or a smaller organization, operates throughout the USA with generalized services, or gives a personalized touch to its services.
Customer Support
Customer services or support works as a backbone of an industry. So, we dig deep into this sensitive feature while reviewing services. We grade them based on
The representative's availability timings
Availability on live chat, email, phone call
Ease to connect with the representative
Whether the support services are in-house or channelized to a third party
Knowledge of support representatives
Whether a customer gets a personalized answer or a generalized response
Pricing and packages
Cheaper does not mean it is always less valued or expensive never makes the services outstanding every time. While starting a new business, every penny counts, and we are conscious you don't spend any of it for nothing or useless features.
We give high consideration to more values packed in a package than the overall price. For instance Company A's basic package costs you $ 60 but lack essential feature whereas Company B's basic package offers all the vital services but cost you $15 more than the Company A.
In this case, we will recommend company B as if you pick that missing feature from add-ons of the company A, it will definitely cost you much more.
However, it is up to the entrepreneurs to decide whether they need a particular feature or they want to go with a low price for just a single package.
User Experience
The only reason behind hiring a service is to save yourself from filing hassles or glitches while preparing paperwork. If an LLC service has a complicated website, offers you too many upsells, or confuses you with unnecessary filing steps, the whole purpose dies.
So we also give credit to the user-friendly experience of customers and while filing for their LLCs with a particular service. We also look into order processing and turnaround time, navigation on the website, customer's dashboard etc.
Registered Agent Service
Registered agent service is required by more than 90% of the entrepreneurs as no one wants one's address to be public or receive too much spam or junk mails. Moreover, registered agents keep you updated about important deadlines and other compliance requirements.
Therefore, companies offering free registered agent service (like Zenbusiness & Northwest) get an extra point over those charging a fee for this service.
Customers Review and Feedback
Customers' reviews and feedback give you a real-time idea of the actual service over a company's claims and fancy advertisements.
From one-to-one dealing and experience of the customers, we extract the vital information that how accurate the company claim is and how dedicated an LLC service is to serve its customers.
We also consider the volume of reviews besides the overall ratings, as the bigger the sample size, the better the insight.
Conclusion
On the above mention criteria, we show no flexibility and put much effort into extracting truthful information. Did you like our litmus test for finding the best LLC service? Are you ready to start your journey to find customized LLC services for you? Yes? So let's begin.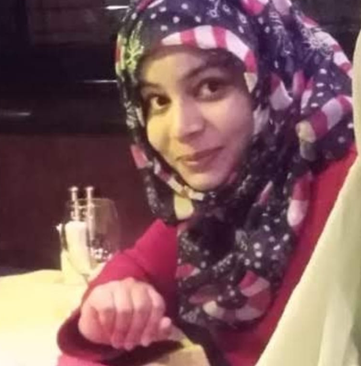 Aisha Noreen is an owner of a small business with more than 9 years of experience in the marketing industry. With the wisdom of an old soul, she always seeks innovation and mind-blowing ROI techniques. Her unique approach helped many small businesses thrive and she can surprise you in many ways as well. Believe it or not, her energy, passion, and creativity are contagious enough to transform your business and take it to another level.