Please note: This page may contain affiliate links. If you buy a product or service through such a link we earn a commission at no additional cost to you.
Are you ready to start a business, but unsure which registered agent service is right for you? Northwest Registered Agent and Rocket Lawyer both offer services that can help entrepreneurs get started with the formation process. But what are the differences between these two well-known companies? In this article, we'll explore how Northwest Registered Agent and Rocket Lawyer stack up against each other in terms of features, pricing, customer support, and more. From an objective point of view, let's find out which company will give you the most bang for your buck – so you can focus on growing your business without worry!
Features Compared
Northwest Registered Agent and Rocket Lawyer are two popular legal service providers, each offering an array of features to those looking for a fast turnaround. With both companies providing filing advice and other services, it can be difficult to know which one fits best. This section will compare the available features offered by Northwest Registered Agent and Rocket Lawyer.
For starters, Northwest Registered Agent offers a range of services from general business filings to trademark protection and more. They also provide personalized customer support with licensed attorneys on call who can answer questions that come up throughout the process. Additionally, their online interface is designed for ease-of-use so users can quickly find what they need without any hassle or confusion.
Rocket Lawyer provides many similar services such as entity formation, document review, and compliance support all within an intuitive cloud platform. However, they take it a step further by including access to contract templates, helpful documents, and even referrals to top attorneys in the event of litigation needs. Their "Ask A Lawyer" feature gives users direct access to experienced industry professionals who can help them make better decisions when it comes to protecting their business interests.
With these offerings compared side by side, consumers have plenty of options when choosing between Northwest Registered Agent or Rocket Lawyer for their legal needs. Both offer extensive resources that facilitate faster turnarounds as well as timely filing advice for maximum convenience and success in navigating essential legal matters. Moving forward into pricing comparison will paint an even clearer picture of why either provider may be right for certain individuals or businesses seeking reliable representation solutions.
Pricing Compared
When it comes to legal documents, quality is essential. Many people may be tempted to opt for the cheaper option when comparing northwest registered agent vs rocket lawyer; however, this could have serious implications in terms of document accuracy and reliability.
The good news is that selecting neither means sacrificing on quality. Both companies provide professional-grade services with sophisticated features, guaranteeing:
Thoroughly reviewed documents
Easy-to-use online tools
Clear guidance throughout every step of the process
Accurate records and filing compliance
It's clear that both options offer top-notch services without compromising on quality or convenience. Knowing what you need and understanding how each company works can help make your decision easier. With a few simple steps, you can get started right away on your path towards total peace of mind.
Customer Support Compared
When it comes to customer support, Northwest Registered Agent and Rocket Lawyer offer different levels of service. With Northwest Registered Agent, customers have access to registered agents throughout the United States who can assist with any document needs that may arise. This includes not only filing documents such as Articles of Incorporation or LLC formation documents but also retrieving files when needed. By providing this level of document access, Northwest Registered Agent is able to ensure a high level of customer satisfaction.
Rocket Lawyer's customer support team offers an entirely different kind of service than what Northwest Registered Agent offers. Rather than focusing on document retrieval, they provide personalized legal advice tailored specifically for each client's unique situation. In addition to helping clients understand their rights in various legal matters, Rocket Lawyers' attorneys work with them to find the best solutions available under the law. These services are designed to give users more control over their situations so that they can make informed decisions about how best to proceed with their business endeavors and other legal issues.
In contrast to the comprehensive document-access provided by Northwest Registered Agent, Rocket Lawyer provides expert guidance through its network of experienced attorneys. While both companies strive for maximum customer satisfaction in different ways, Rocket Lawyer puts extra emphasis on ensuring that all its clients receive personalized attention from knowledgeable experts whose counsel is invaluable at every step along the way towards achieving desired goals. As a result, customers have greater peace-of-mind knowing that an experienced attorney can help guide them if ever needed. Moving forward into the next section about usability compared, we will look at which platform makes managing your business easier overall.
Usability Compared
When it comes to customer support, Northwest Registered Agent and Rocket Lawyer have compelling features that make them stand out from the rest. Both companies offer live chat help and email responses within 24 hours or less in most cases. However, Northwest Registered Agent also offers phone support with an average wait time of under 15 minutes, making it a better choice for those who need more immediate assistance.
Now let's move on to usability compared between these two services. According to recent surveys conducted by both companies, users found Rocket Lawyer easier to use than Northwest Registered Agent when it came to finding information about legal advice and filing documents online. Additionally, respondents also noted that Rocket Lawyer had superior user experience when navigating through their website and mobile app platforms as opposed to Northwest Registered Agent's interface which was said to be clunky at times. Given this data, if you are looking for a service that is easy-to-use and provides reliable legal advice, then Rocket Lawyer may be the right option for you.
The next section will focus on ease of setup compared between these two services. When setting up your business entity with either company, there are several steps involved including creating a name, selecting the type of organization structure (LLC or corporation), registering with state agencies like IRS/Secretary of State etc., obtaining tax identification numbers or EINs, forming operating agreements or articles of incorporation and so forth. Each step requires certain forms and paperwork being filled out correctly and submitted accurately – something that can cause confusion among many first-time entrepreneurs.
Ease Of Setup Compared
Setting up a business legally requires that certain paperwork and regulations be met. When comparing the ease of setup between Northwest Registered Agent and Rocket Lawyer, both offer similar packages for entrepreneurs ready to get their businesses off the ground. Northwest Registered Agent provides online tools to help business owners understand compliance needs and determine which formation package is right for them. The company also offers free filing services with its registered agent service plan, as well as assistance in setting up other necessary documents such as operating agreements or corporate bylaws.
Rocket Lawyer on the other hand takes into account state-specific rules and offers step-by-step instructions on how to properly form an LLC or corporation. It is equipped with personalized forms tailored to each specific situation and can provide guidance throughout the entire process from start to finish. In addition, it has extensive resources including sample documents, articles, and legal advice readily available.
Both Northwest Registered Agent and Rocket Lawyer are great options when it comes to taking care of all the needed paperwork associated with launching a venture. They have user friendly platforms that make forming entities seamless without sacrificing accuracy in regards to legal requirements set forth by individual states. Moving forward then, we will look at reputation compared between these two companies to gain further insight into which one may fit better for your particular business needs.
Reputation Compared
The competition between Northwest Registered Agent and Rocket Lawyer is a clash of the titans. Both companies boast impressive reputations, with loyal customers vouching for their service quality. To better understand which one stands out among the two, it is important to conduct a reviews analysis.
Northwest Registered Agent has earned its place as an industry leader in the field of legal services by upholding top standards in customer service and delivering reliable results on time. The company has maintained a five-star rating from thousands of satisfied clients across all review platforms. In addition, customers highlight that they have been consistently impressed by the professionalism and punctuality displayed by staff members throughout their engagement with Northwest Registered Agent.
Rocket Lawyer enjoys similar praise from reviewers who emphasize how accessible their services are compared to competitors' offerings. Reviewers appreciate that the interface is easy to use, making it convenient for them to access information quickly without having to wait for assistance from lawyers or other external professionals. Moreover, many comment favorably on Rocket Lawyer's ability to provide prompt responses when queries arise during transactions.
Overall, both Northwest Registered Agent and Rocket Lawyer offer high levels of customer satisfaction based on online reviews; however, there may be differences in terms of pricing structures or special offers available depending on individual needs. Moving forward, we will compare these factors in greater detail to help readers make informed decisions about which option suits them best.
Overall Comparison
Northwest Registered Agent and Rocket Lawyer are two services that provide a range of options for entrepreneurs and small business owners to form their company. Both offer online tools, resources, and support regarding the formation process as well as ongoing compliance obligations. While researching which service is right for you, there is no single answer since both have different features and benefits depending on your needs.
For those customers who prioritize data security, Northwest Registered Agent offers secure filing cabinets and encrypted software to protect confidential documents. They also provide document storage with an extra layer of protection in case of natural disasters or other unexpected events. Additionally, they will help ensure clients meet all necessary compliance requirements at both the state and federal levels. In contrast, Rocket Lawyer provides access to legal forms such as contracts, articles of organization, bylaws, operating agreements, etc., but does not specialize in protecting sensitive information nor helping businesses comply with regulations beyond basic filings.
When it comes to forming a business entity quickly without having to worry about paperwork details or staying up-to-date with changes in laws and regulations from year-to-year, Northwest Registered Agent appears to be the more suitable option due its commitment towards providing reliable customer service along with robust data security measures. Ultimately, choosing between these two services should come down to what type of assistance is needed when starting a new venture or managing an existing one.
Frequently Asked Questions
What Is The Difference Between Northwest Registered Agent And Rocket Lawyer?
When it comes to incorporating a business, there are several services available for entrepreneurs. Northwest Registered Agent and Rocket Lawyer are two of the most popular. But what's the difference between them? Incorporation costs can vary depending on which service you use—Northwest Registered Agent offers an affordable flat rate of $100, while Rocket Lawyer charges around $149 plus additional fees for their services. In terms of service quality, both offer comprehensive packages that include filing documents with the state, ensuring compliance with corporate laws, and providing registered agent services. Ultimately, choosing between these two companies depends on your budget and preferences.
How Long Has Northwest Registered Agent Been In Business?
Northwest Registered Agent has been in business for over 20 years, providing customers with cost-effective solutions to their legal needs. Through customer reviews and cost comparison research, Northwest Registered Agent consistently ranks among the top of legal services providers. They offer a range of specialized services, such as registered agent representation, corporate filing and name availability searches that make it easier for entrepreneurs to start and maintain a successful business venture. With two decades' worth of experience behind them, they have become experts at helping businesses achieve greater freedom through legally sound practices.
Is Rocket Lawyer Available In All 50 States?
Rocket Lawyer is a popular legal service provider that offers a wide variety of services in all 50 states, including document review and editing, contract creation, business formation filing, estate planning assistance and more. When comparing pricing to other providers such as Northwest Registered Agent, many customers have found Rocket Lawyer's prices to be competitively priced. Additionally, customer reviews for Rocket Lawyer are overwhelmingly positive with users praising the ease-of-use of their platform as well as the helpfulness of their customer support team. Overall, it appears that Rocket Lawyer is an excellent option when looking for comprehensive legal services across all 50 states.
Does Rocket Lawyer Offer Any Discounts Or Promotional Offers?
Rocket Lawyer offers some great discounts and promotional offers. According to customer reviews, they offer an unbeatable price comparison compared to other legal services providers. Many customers have reported receiving up to 50% off their initial fees! Rocket Lawyer also offers additional discounts for annual plans and free access to documents in their library. With so many options available, you can find the perfect plan for your budget and needs.
Does Northwest Registered Agent Provide Any Legal Advice?
Northwest Registered Agent is a service provider of registered agents. While they do not provide any direct legal advice, they are an important factor in understanding the legal implications of different types of business entities and their cost comparison. They can also assist in helping to ensure that you take proactive steps to protect your business's interests by staying compliant with state laws. By making sure that you're aware of all legal requirements for your type of entity – including filing deadlines and fees – NWRA keeps you informed on how to best stay within the law while saving money at the same time.
Conclusion
In conclusion, choosing between Northwest Registered Agent and Rocket Lawyer is a difficult decision. While both offer similar services, there are some key differences that should be considered before making a final decision. Northwest Registered Agent has been in business for over 30 years, so they have established relationships with state governments across the country. On the other hand, Rocket Lawyer offers promotional discounts and is available in all 50 states. However, if you're looking for legal advice, it's best to stick with Northwest Registered Agent because they specialize in providing that type of service. As always, do your own research to determine which option fits your needs best!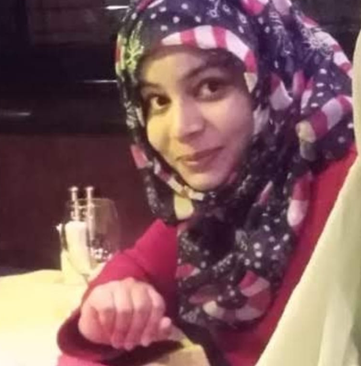 Aisha Noreen is an owner of a small business with more than 9 years of experience in the marketing industry. With the wisdom of an old soul, she always seeks innovation and mind-blowing ROI techniques. Her unique approach helped many small businesses thrive and she can surprise you in many ways as well. Believe it or not, her energy, passion, and creativity are contagious enough to transform your business and take it to another level.