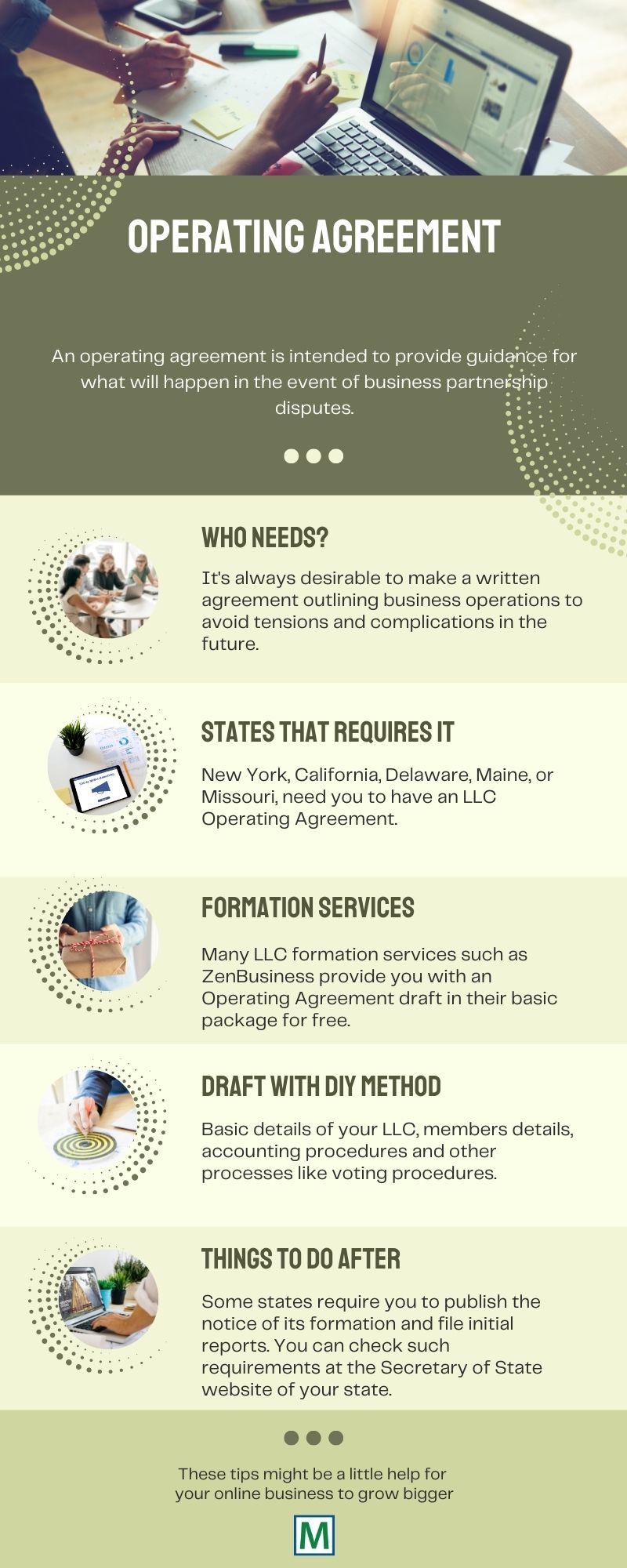 It's simple. Just like a contract, an operating agreement is intended to provide guidance for what will happen in the event of business partnership disputes like in an LLC.
In addition, how partners can resolve them without litigation or other drastic measures that don't promote better relationships between all parties involved. So they're usually written down and signed by everyone before any work begins on joint projects.
However, if one person refuses then someone else must step up as their replacement because you might need this document later!
So, we can define an LLC operating agreement as:
Definition
By setting working and financial relationships among members, an Operating Agreement sketches the LLC's daily operations and has prewritten rules for conflict settlement, or how a member will leave the LLC by choice or otherwise.
What is an LLC Operating Agreement for?
An LLC Operating Agreement elucidates how your company will be operated. It defines member's duties and contributions, documents day-to-day business processes, describes how disputes will be resolved etc.
A well-drafted LLC Operating Agreement helps your business run smoothly, helps avoid any conflict, and provides an action plan for potential unforeseen circumstances. An Operating Agreement for LLC or even corporation could be for a single-membered or multi-membered LLC.
Do All LLCs require an Operating Agreement?
Although every state does not require you to operate your LLC under an Operating Agreement. However, certain states such as New York, California, Delaware, Maine, or Missouri, need you to have an LLC Operating Agreement.
Moreover, you can adopt an Operating Agreement at any time, but to help guide all business decisions, it is generally best to make one at the very start.
In other words, if your state does not legally require you to adopt one, it's always desirable to make a written agreement outlining business operations to avoid tensions and complications in the future.
What is the difference between Articles of Organization and an Operating Agreement?
Though both documents are crucial to form and run an LLC smoothly, there are significant key differences in Articles of Organization and Operating Agreements.
Article of Organization aka Certificates of Formation is the official document you file your LLC with the state to register your company as a legal business entity. If you form an LLC with online legal service like Legalzoom, they file this document on your behalf at a fraction of the cost.
On the other hand, an LLC Operating Agreement is an internal document that highlights the ownership and roles of LLC members along with day to day operations of an LLC. You do not need to submit this document to the state.
How can I draft an LLC Operating Agreement?
An Operating Agreement is an important document containing details of the crucial procedures of your LLC.
If you pre-organize all the essential information, it will save you from unnecessary hassles. Following are some key points you should have in hand while drafting an Operating Agreement in your state:
i. Basic details of your LLC
LLC name and address
Registered agent details
Formation date
Number of members
ii. Members Details
Members information such as names and contact details
Member duties and voting rights
Member's contributions (capital, services, assets, or real property)
Manager's details, if applicable
iii. Accounting procedures
Starting and ending date of a fiscal year
How records will be kept
Profit distribution details
iv. Other processes
Voting procedures
Management-related issues
If a member leaves, or dies, or is found incompetent, how LLC will be dealt
How and when the LLC may be dissolved
Many LLC formation services such as ZenBusiness provide you with an Operating Agreement draft in their basic package for free. Moreover, you can opt for an add-on service or the package which offers to customize your LLC Operating Agreement.
After Drafting the Operating Agreement
As mentioned earlier, you do not need to submit the Operating Agreement to the state or any other office. However, some states require you to publish the notice of its formation and file initial reports. You can check such requirements at the Secretary of State website of your state.
References
Basic Information at www.sba.gov
Key Documents Needed in Forming Process at www.sba.gov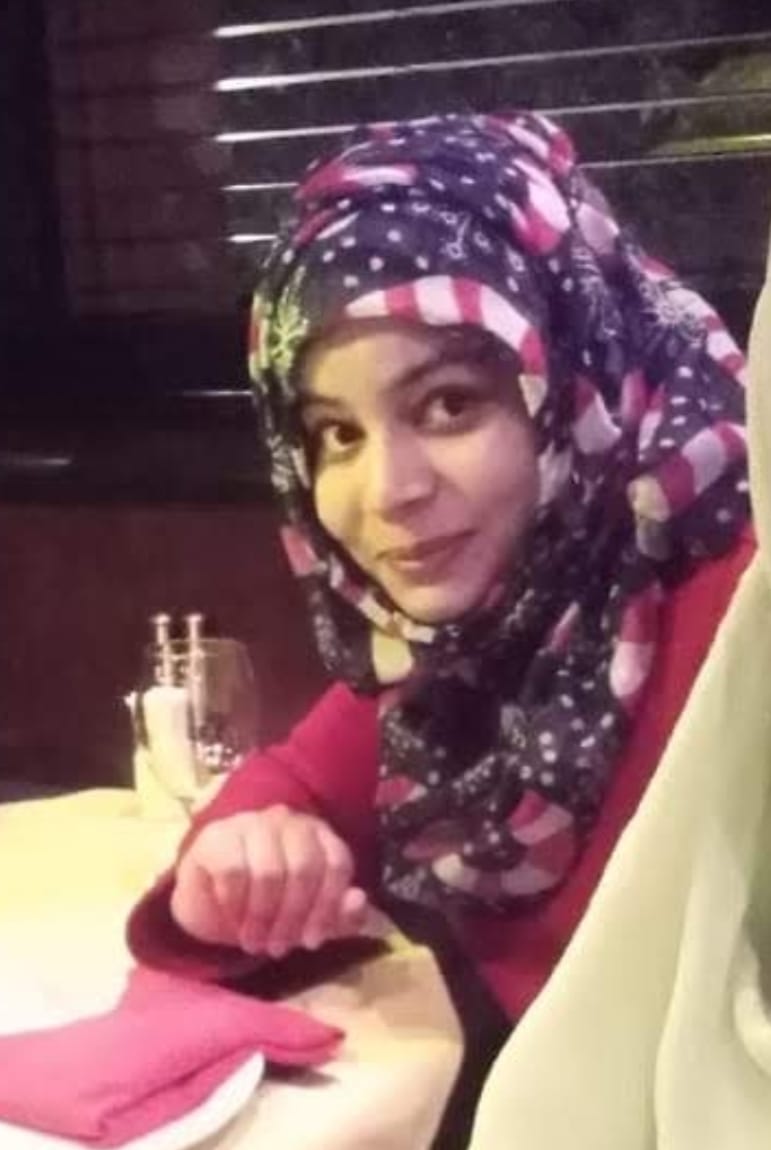 Aisha Noreen is a Marketing strategist and content planner with more than 9 years of experience in the industry. With the wisdom of an old soul, she always seeks innovation and mind-blowing ROI techniques. Her unique approach helped many small businesses thrive and she can surprise you in many ways as well. Believe it or not, her energy, passion, and creativity are contagious enough to transform your business and take it to another level.
Please note: This page may contain affiliate links. If you buy a product or service through such a link we earn a commission at no additional cost to you.