Please note: This page may contain affiliate links. If you buy a product or service through such a link we earn a commission at no additional cost to you.
When it comes to forming an LLC, LegalZoom and Inc Authority LLC services are amongst the famous choices.
Although forming an LLC by yourself is easy. It is recommended to hire a company. Legalzoom and Inc Authority many of the top ranked companies to help you start a limited liability company, corporation, or nonprofit.
Which of these LLC formation service is better, is the question. This comparison guide of Inc Authority vs LegalZoom is going to help you decide which LLC service is better.
IncAuthority vs LegalZoom: A Quick Overview
| | | |
| --- | --- | --- |
| Features | Inc Authority | LegalZoom |
| Company's Reputation | 4.4/5 | 4.5/5 |
| Customer Support | 4.8/5 | 4.6/5 |
| Affordability | 4.5/5 | 4.1/5 |
| Ease of Use | 4.5/5 | 4.3/5 |
| Registered Agent Services | 4.7/0 | 3.5/0 |
| Customers' Review and Feedback | 4.6/5 | 4.3/5 |
How We Review & Compare LLC Services
Before we go into details, let us discover how we review and compare LLC services.
In this comparison, we'll walk you through the six main factors including some others you need to consider when choosing between Inc Authority and LegalZoom. The following 6 review points are what we set up for our stress test:
Company Reputation
Customer Service
Affordability (Prices & Packages)
Registered Agent Service
Ease of Use
Customers Review & Feedback
The results of this method of comparing formation services is tested. By experimenting on multiple LLC services, we mostly get correct results. Although there are some grey areas subjected to the customors' needs, requirements & conditions.
Detailed Comparison: LegalZoom vs Inc Authority
1. Company's Reputation
LegalZoom
Since its inception in 1999, LegalZoom has served 3.6 million customers. You can find plenty of reviews about this company; however, the reviews are of mixed nature. Some customers are pretty happy with the services provided by LegalZoom, while some are dissatisfied. This is justifiable to an extent that with such a large customer profile, it is almost impossible to have 100% positive feedback.
Inc Authority
Inc Authority was founded in 1989, and since then they've helped more than 145000 businesses get started as LLCs or corporations. Their big selling point is their free services for LLC formation through their basic plan.
That's right, just two companies in the industry have this free formation offer, Inc Authority and Incfile (with whom you might be familiar). Moreover, you will find powerful reviews regarding their services on third-party review platforms.
2. Customer Support
LegalZoom
The customer service of LegalZoom has helpful professionals answering their phones. However, given the huge customer load and owing to being a large company, it's no surprise that you will find some of their support representatives better than others.
On the other hand, LegalZoom goes a step ahead of the others when it comes to providing customer support. They have extended service hours, which run from 10 am-8 pm ET weekdays and 10 am-7 pm ET weekends.
Inc Authority
Inc Authority offers a more personalized service than LegalZoom. Their customer support is top-notch, and there are fewer negative reviews and they are less likely to charge you for services you don't want.
Inc Authority offers support through phone, email, or live chat. However, their hours are shorter than LegalZoom's as they are not available on weekends. Inc Authority's representatives are only available from 11 am to 8 pm ET on weekdays.
3. Affordability
LegalZoom
LegalZoom charges $79 for its basic plan and does not include a registered agent service in any of its plans. Moreover, LegalZoom has fewer features in advanced plans and for personalized services and features you have to pay extra from their la carte option.
Inc Authority
Inc Authority has an unbeatable offer when it comes to pricing. Of course, everyone would rather pay $0 than $79, especially when there is more to add. Not only does Inc Authority form your LLC for free but also provides more valuable features such as a registered agent in its free formation package than LegalZoom has in its highest priced option.
4. Ease of Use
LegalZoom
It has a simple and user-friendly website. You can pick any service and order it online using that website. However, you face many costly upsells while selecting an LLC plan and you may end up paying more than you have estimated. Moreover, many entrepreneurs find it annoying that they have to go through such upsells which took more time in completing the order placement.
Inc Authority
With Inc Authority it is easier to set up your LLC as it has a simple and user-friendly website. You can pick any service and order it online using that website. However, LegalZoom has a slight edge because its website is relatively more streamlined and user-friendly than the Inc Authority's website.
5. Registered Agent Services
LegalZoom
In any of the formation packages, LegalZoom does not offer registered agent service. You have to order this service as an add-on feature. You need to pay $299 per year for this service. However, if you incorporate it into your formation bundle, the first year will cost you $159 for a registered agent service.
Many reputable LLC companies offer registered agent services as a part of their formation plan or as a standalone service at a cheaper rate. If you are to subscribe to this service as a separate feature, you can also compare the prices of top-rated registered agent services before making a final decision.
Inc Authority
Inc Authority offers 12 months of free registered agent service with any LLC formation package, and they charge a reasonable $99 per year otherwise. The free LLC registration and registered agent services show that Inc Authority values its customers over money.
As for LegalZoom, they do not include this vital feature in any of their three LLC plans which can be very expensive if you want to add it on. Moreover, LegalZoom charges you double the price of Inc Authority for registered agent services.
6. Customers' Review and Feedback
LegalZoom
It has 3,500 reviews on BBB with a 4.4/5 stars rating. The reviews are of mixed nature: positive and negative. However, recently there has been a massive shift of feedback towards the positive side, showing that LegalZoom has improved its incorporation services. On Trustpilot, LegalZoom has gotten 4.3/5 stars from 1046 reviews, while CustomerAffairs has given them 4.6/5 stars from 692 reviews.
Inc Authority
Despite having lower customer volume than LegalZoom, Inc Authority has more reviews online with better ratings. On Trustpilot, it has gotten 4.8/5 stars with 8,045 reviews which is a massive success. We found only 2 reviews about it at BBB with 3/5 ratings which suggest only dissatisfied customers might have approached there. So in this category, Inc authority is at a clear win.
Some More Features to Look At
In addition to our 6 point litmus test, you should consider some more features before making a final decision.
Turnaround Time
With Inc Authority, turnaround times are based on the requirements of each state. These processing speeds can vary from just a couple of days up to several weeks. Still, we prefer Inc Authority over LegalZoom because they base their speed independently on how fast your state registers an entity rather than increasing or decreasing accordingly with what amount you paid beforehand.
On the other hand, LegalZoom is also very efficient as they have clearly mentioned on the website that their basic plan takes about 30 days while premium packages cover expedite LLC filing within 15 days or 7-10 days accordingly. However, the customers are unaware of the average processing time of the state, so turnaround calculation for some customers may go wrong.
Features Included in the Basic Package
Inc Authority has the edge over LegalZoom in terms of features. Even its free LLC formation package includes more than what you can not get in the advanced packages of LegalZoom. Even the high tire plans have more valuable services such as Federal Tax ID Number (EIN), sample operating agreement and other customizable LLC forms, tax consultation, and more.
LegalZoom in addition to filing your article of organization offers a banking resolution in the basic plan that is needed to open business checking and savings accounts. However, there are no extraordinary features compared to the price in the basic or in the advanced packages.
Any Alternative to Consider?
If you are looking for comprehensive LLC services with a personalized legal touch, try BetterLegal, which also offers a $30 discount through MoneyAisle.com. However, if you are looking for premium LLC services and want to enjoy all the perks at a single place, there is no better company than ZenBusiness.
Price Comparison | Inc Authority vs LegalZoom
Basic Plan
| | | |
| --- | --- | --- |
| Features | Inc Authority | LegalZoom |
| Price | $0 + state fee | $79 + state fee |
| Turnaround Time | 1-3 weeks | 30 days |
| Banking Resolution | No | Yes |
| Registered Agent | Yes | No |
| Tax Consultation | Yes | No |
Middle Plan
| | | |
| --- | --- | --- |
| Features | Inc Authority | LegalZoom |
| Price | $399 + state fee | $329 + state fee |
| Turnaround time | 1-3 weeks | 15 business days |
| Deluxe Organizer | Yes | Yes |
| LLC Kit and Seal | Yes | Yes |
| Annual Compliance | No | One month free ($320 per year afterward) |
| Registered Agent | Yes | No |
| Tax Consultation | Yes | No |
| Shipping Fee Included | No | Yes |
| LLC Document Templates | Yes | No |
| Federal Tax ID Number (EIN) | Yes | No |
Top Plan
| | | |
| --- | --- | --- |
| Features | Inc Authority | LegalZoom |
| Price | $499 + state fee | $349 + state fee |
| Turnaround time | Express processing saves you several days | 7-10 business days |
| Express Shipping | Yes | Yes |
| Registered Agent | Yes | No |
| Deluxe Organizer | No | Yes |
| Federal Tax ID Number (EIN) | Yes | No |
| Official Certificates and Seal | Yes | Yes |
| Website Domain | Yes | No |
| Business License Report | Yes | No |
| Operating Agreement | Yes | No |
Which of these LLC Services is Better?
There are several things to consider when deciding which formation company you want for your new LLC. As mentioned earlier, in this quest, there is no right and wrong choice. LegalZoom and Inc Authority offer quality services that will get the job done, but each has its own unique selling point. The final decision only depends upon your specific business situation. Let us make a final note on that.
Choose Inc Authority:
If you want a free registered agent service and the best prices with more comprehensive features, Inc Authority is a great choice. Free formation and highly satisfied customer reviews are all that a new business owner seeks with a formation company.
Choose LegalZoom:
If you prefer brand power, appreciate the experience, and premium service, go with LegalZoom. It covers the basic set of features at lower price points. As a reputable LLC formation service with a 3.5 million customer profile, it has all chances to work best for you.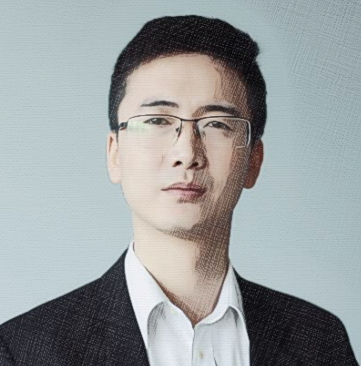 Alfie Wilson, Esq., is a legal content writer with expertise in business formation, criminal law, veterans disability, family law, DUI law, personal injury, animal welfare, and legal writing. He holds a J.D. from Emory University School of Law and has experience in appellate advocacy and regulatory matters. Alfie's passion lies in breaking down complex legal topics for a non-lawyer audience. He currently writes for law firms and non-profits on various issues and resides in Arlington, Virginia.