Please note: This page may contain affiliate links. If you buy a product or service through such a link we earn a commission at no additional cost to you.
So you're considering incorporating your business. You've heard good things about both InCorp and LegalZoom, but you're not sure which one is right for you. Let's compare the two options and help you decide.
Formation Services
Key Features
Value
Learn More

The Most Famous Formation Company

Offers many other legal tasks in addition to LLC services.
A refund is available.
Fast and Easy to use.
This InCorp vs LegalZoom review will help you see which one is worth giving a shot. We analyzed these services on our 6-point criteria and brought honest feedback. So, let's begin.
Limited Liability Company (LLC) formation services are a great way to start your business without any hassle. Are you in need of assistance with the state filing? We have compiled the six best LLC companies that will take care of everything from start to finish.
InCorp vs LegalZoom: A Quick Overview
| | | |
| --- | --- | --- |
| Features | LegalZoom | InCorp |
| Company's Reputation | 4.5/5 | 4.0/5 |
| Customer Support | 4.6/5 | 4.0/5 |
| Affordability | 4.8/5 | 4.4/5 |
| Ease of Use | 4.3/5 | 4.0/5 |
| Registered Agent Services | 3.5/0 | 4.2/5 |
| Customers' Review and Feedback | 4.3/5 | 3.7/5 |
How We Review & Compare LLC Services
Before we go into details, let us discover how we review and compare services. In this comparison, we'll walk through the six main factors including some others you need to consider when choosing between LegalZoom and InCorp.
The following 6 factors are what made up for our stress test:
Company Reputation
Customer Service
Affordability (Prices & Packages)
Registered Agent Service
Ease of Use
Customers Review & Feedback
Detailed Comparison: InCorp vs LegalZoom
1. Company's Reputation
InCorp
InCorp is one of the oldest LLC service providers in the field. They've been around since 1998, and have more than 125K active clients to their name – but it still doesn't compare to LegalZoom. Moreover, InCorp has only a handful of client reviews on online review platforms.
LegalZoom
Since its inception in 1999, LegalZoom has served 3.6 million customers. You can find plenty of reviews about this company; however, the reviews are of mixed nature.
Some customers are pretty happy with the services provided by LegalZoom, while some are dissatisfied. This is justifiable to an extent that with such a large customer profile, it is almost impossible to have 100% positive feedback.
2. Customer Support
InCorp
Incorp has one of the best customer service departments in business today because their team is constantly striving to provide clients with amazing, personalized experiences.
The company offers one-on-one conversations with its representatives and shorter waiting times.
Another unique feature offered by the organization is bilingual help in both Spanish and English. They offer extended working hours between 9 am to 9 pm during weekdays to ensure maximum support to their clients.
LegalZoom
The customer service of LegalZoom has helpful professionals answering their phones. However, given the huge customer load and owing to being a large company, it's no surprise that you will find some of their support representatives better than others.
LegalZoom goes a step ahead of the others when it comes to providing customer support.
They have extended service hours, which run from 10 am-8 pm ET weekdays and 10 am-7 pm ET weekends.
3. Affordability
InCorp
Incorp's LLC formation service comes in a single package and multiple add ons that include all the necessary features to make your company run smoothly. The package costs $117 ($99+ shipping fee). If you need services like a registered agent, annual compliance services, etc you need to pay extra for them.
LegalZoom
LegalZoom charges $0 for their basic plan, which is still equavalent to ZenBusiness (read full review of Zenbusiness here), IncFile, IncAuthority LLC service, etc. however, without free registered agent service But, if you compare the pricing of InCorp and LegalZoom, you will find LegalZoom cheaper.
LegalZoom has fewer features in advanced plans than InCorp, which provides more personalized services and features.
4. Ease of Use
InCorp
Incorp has an elegant and user-friendly website that provides users with all of the important information they need to know.
This includes a mission statement, general info about the company, and the services offered by the company. This information is laid out in an easy-to-understand manner.
There are also some great resources including FAQs, 100+ informative articles plus glossary terms if needed.
However, InCorp's website doesn't quite meet our criteria because there isn't any indexing system available so it makes navigation difficult at times. The way pricing options are displayed is also a little confusing.
LegalZoom
It has a simple and user-friendly website. You can pick any service and order it online using that website. However, you face many costly upsells while selecting an LLC plan.
5. Registered Agent Services
InCorp
InCorp's registered agent service has some fantastic rates to offer, with an initial base fee of $99 that can be discounted depending on how many years you choose. For example, a 2-year plan comes out to just $89 per year.
Increasing the number of years lowers the price: subscribing to registered agent service for 3 years costs you $80.52/year, 4 years for $73.06/year, or 5 years for $66.56/year.
Many reputable LLC companies offer registered agent services as a part of their formation plan or as a standalone service at a cheaper rate.
If you are to subscribe to this service as a separate feature, you can also compare the prices of best registered agent services before making a final decision.
LegalZoom
In any of the formation packages, LegalZoom does not offer registered agent service. You have to order this service as an add-on feature.
You need to pay $299 per year for this service. However, if you incorporate it into your formation bundle, the first year will cost you $159 for a registered agent service.
6. Customers' Review and Feedback
InCorp
InCorp has only a handful of reviews available online. On BBB with a 3.33/5 star rating with 33 reviews, split roughly equally between positive and negative feedback.
On Trustpilot, InCorp has gotten 4.2/5 stars from 6 reviews. Such a few reviews with negative feedback puts a question mark on their services.
LegalZoom
It has 3,500 reviews on BBB with a 4.4/5 stars rating.
The reviews are of mixed nature: positive and negative. However, recently there has been a massive shift of feedback towards the positive side, showing that LegalZoom has improved its incorporation services.
On Trustpilot, LegalZoom has gotten 4.3/5 stars from 1046 reviews, while CustomerAffairs has given them 4.6/5 stars from 692 reviews.
Some More Features to Look At
In addition to our 6 point litmus test, you should consider some more features before making a final decision.
Turnaround Time
InCorp's estimated turnaround time is based on the formation time for each state. You need to call the representative to get an average time estimation for LLC formation in a specific state.
On the other hand, LegalZoom is very efficient as they have clearly mentioned on the website that their basic plan takes about 30 days while premium packages cover expedite LLC filing within 15 days or 7-10 days accordingly.
However, the customers are unaware of the average processing time of the state, so turnaround calculation for some customers may go wrong.
Features Included in the Basic Package
The single package offered by InCorp only files your articles of organization with the state. Other features such as EIN Number, annual report, certificate of good standing, license search cost you some extra bucks.
LegalZoom offers a banking resolution in the basic plan that is needed to open business checking and savings accounts.
However, in the advanced packages, there are no extraordinary features compared to the price. In short, InCorp and LegalZoom both charge you extra for some of the vital LLC features.
Worth Mentioning Alternatives
If you are looking for comprehensive LLC services with a personalized legal touch, try BetterLegal review, which also offers a $30 discount through MoneyAisle.com.
However, if you are looking for premium LLC services and want to enjoy all the perks at a single place, there is no better company than ZenBusiness formation services.
Price Comparison | InCorp vs LegalZoom
Basic Plan
| | | |
| --- | --- | --- |
| Features | LegalZoom | InCorp |
| Price | $0 + state fee | $117 + state fee |
| Turnaround Time | 30 days | Equal to the state processing time |
| Name Availability Search | Yes | Yes |
| Banking Resolution | Yes | No |
Which LLC Service is Better?
There are several things to consider when deciding which formation company you want for your new LLC.
As mentioned earlier, in this quest, there is no right and wrong choice. LegalZoom and InCorp offer quality services that will get the job done, but each has its own unique selling point.
The final decision only depends upon your specific business situation. Let us make a final note on that.
Choose LegalZoom:
If you prefer brand power, appreciate the experience, and premium service, go with LegalZoom.
It covers the basic set of features at lower price points. As a reputable LLC formation service with a 3.5 million customer profile, it has all chances to work best for you.
Choose InCorp:
If you want to save some money on registered agent service, InCorp is for you. Their low price registered agent service and valuable features are a winning combination.
However, for LLC formation we do not recommend InCorp.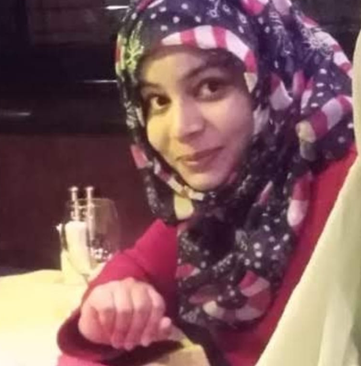 Aisha Noreen is an owner of a small business with more than 9 years of experience in the marketing industry. With the wisdom of an old soul, she always seeks innovation and mind-blowing ROI techniques. Her unique approach helped many small businesses thrive and she can surprise you in many ways as well. Believe it or not, her energy, passion, and creativity are contagious enough to transform your business and take it to another level.