Please note: This page may contain affiliate links. If you buy a product or service through such a link we earn a commission at no additional cost to you.
Are you ready to break free from the corporate rat race and start your own business? If so, then you're likely researching which of the two leading business services providers – Incfile or Harvard Business Services – is right for you. In this article, we'll dive deep into both companies to help you make an informed decision about who will best serve your needs.
At first glance, Incfile and Harvard Business Services may look like similar options, but upon further examination their differences become clear. We'll compare each company's features, prices, customer service offerings, and more in order to paint a comprehensive picture of what they can offer aspiring entrepreneurs. With this information in hand, you'll be able to confidently choose a provider that allows you to pursue your entrepreneurial dreams while having access to reliable support every step of the way.
Overview Of Incfile
Incfile is a business services provider that offers an array of helpful solutions to businesses. It specializes in helping entrepreneurs and small businesses set up their operations quickly and easily, with minimal paperwork hassle or confusion. With Incfile, users can save time and effort thanks to its simple interface for filing taxes, setting up corporate structures, registering trademarks and more.
When it comes to ease of use, Incfile makes the task of launching a new business straightforward by providing a user-friendly dashboard where each step-by-step process is laid out clearly. The company also provides timely customer support if any help is needed during this period. Furthermore, Incfile's automated processes are designed to speed up necessary tasks while avoiding costly mistakes that could potentially slow down progress. This allows busy entrepreneurs to get back to focusing on what really matters; running their company.
Finding the right service provider is essential when starting a business as it means less headaches in the long run. To make sure you're choosing wisely, consider what you need from your provider: how much time do they promise to save? Is there room for growth? What kind of customer support do they provide? Once these questions have been answered satisfactorily, then you will know whether Incfile is the best fit for you and your business needs. Moving forward…
Overview Of Harvard Business Services
Harvard Business Services is well-known for providing high-quality incorporation services. They offer a variety of packages for businesses looking to form LLCs, S corps, C corps and more. When it comes to business structure, Harvard Business Services is one of the top choices for entrepreneurs. They have a range of options for different types of businesses and provide detailed instructions for filing the paperwork. In terms of incorporation packages, Harvard Business Services offers different levels of packages, from basic to comprehensive, so you can choose the one that best fits your needs. When comparing cost, Harvard Business Services stands out as one of the most affordable options on the market. They also offer discounts on their packages and other add-ons, making them a great value.
Business Structure
When it comes to starting a business, there are several choices when it comes to selecting the right entity. Harvard Business Services is an excellent resource for entrepreneurs who want to make sure they've chosen the correct structure. They provide guidance on corporate governance and tax benefits that come with different types of entities. It's important to choose the right one so you can maximize your success in the long-term.
Harvard Business Services provides detailed information about various structures like LLCs and corporations. This allows people to determine which type of entity works best for their particular situation based on financial objectives and goals. With their assistance, you can ensure that all legal requirements are met while maintaining sound corporate governance practices throughout operations.
Ultimately, working with Harvard Business Services ensures that you have access to all the resources necessary for making informed decisions about your company's structure. Their focus on providing comprehensive advice helps protect businesses from potential liabilities as well as ensuring compliance with state and federal regulations. Nothing beats having peace of mind knowing you've made the right decision!
Incorporation Packages
Incorporation packages are an integral part of setting up a business. Harvard Business Services offers several different options for entrepreneurs to choose from, depending on the type of corporation they'd like to form and their specific financial goals. With their help, you can make sure that all state regulations are met while still taking advantage of any potential tax benefits associated with certain structures.
For example, if you're interested in forming a limited liability company (LLC), there's no need to worry about complicated paperwork or dealing with legal issues – Harvard Business Services has got you covered! From LLCs to S-Corps and more, they provide comprehensive assistance when it comes to selecting the best entity for your needs. Plus, their incorporation package includes everything needed to get your business off the ground quickly and easily.
No matter what kind of business structure you decide is right for you, working with Harvard Business Services ensures that all bases have been covered so that you can focus on running your business without worrying about compliance or liabilities. Their experience and expertise will give you peace of mind as well as the freedom to pursue success wherever it may lead!
Cost Comparison
When considering an incorporation package, it's important to weigh the cost against what you're getting in return. Harvard Business Services offers competitive prices that can save entrepreneurs time and money in the long run. Plus, they make it easy for customers to compare different packages side-by-side so that they can get a better understanding of how their choice will affect their budget. From LLCs to S-Corps and more, there are several different options available with varying levels of complexity – but regardless of which one you choose, you'll be sure to benefit from the ease of use and time savings offered by working with Harvard Business Services. With everything conveniently taken care of for them, entrepreneurs can focus on their business goals without worrying about compliance or other legal issues. It's no wonder why this company has become such a popular go-to resource for many successful businesses!
Business Formation Services
Having discussed the overview of Harvard Business Services, it is also important to consider their business formation services. When comparing features and costs from both IncFile and Harvard Business Services, one can quickly see that each company offers a variety of product options for customers looking to form a new entity.
Harvard Business Services provides customer service support for all products and packages purchased through their website. This includes help with filing paperwork, setting up an operating agreement or partnership agreement, as well as assistance in creating corporate bylaws. Customers will find additional practicality when forming their corporation or LLC with Harvard Business Services due to guaranteed acceptance within three days after submitting documents.
Overall, these two companies offer resources designed to meet the individual needs of any small business operator who desires financial freedom but lacks time needed to complete tedious paperwork associated with starting a business. IncFile provides budget-friendly options while Harvard Business Services offer expedited processing times along with top-notch customer service support when you need guidance throughout your journey into entrepreneurship. With knowledge on hand about the differences between these companies' offerings, entrepreneurs have access to reliable information necessary for making informed decisions when registering a business entity.
Additional Services Offered
As a business services analyst, it is important to consider the additional advantages of incfile vs harvard business services. Incfile offers specialized support for businesses' taxes and filing processes, as well as other incorporation benefits that Harvard Business Services does not provide.
For example, with incfile you are able to receive help from an experienced team of professionals at any time during your tax or filing process. This makes the experience much less stressful than trying to navigate such complex tasks on your own. Additionally, when you incorporate through incfile they also offer exclusive discounts on LLC formation packages. These discounts give entrepreneurs more freedom in their decision-making process by allowing them to save money while still getting excellent service.
In comparison, Harvard Business Services only provides basic information about incorporating but does not guarantee any sort of assistance throughout the entire process. Furthermore, there are no available discounts which limits the financial options for forming a company. Ultimately these limitations reduce the potential success of starting up a new business venture, making incfile a far better option for those seeking out incorporation benefits.
With this knowledge in mind, let's take a look at what prices and packages each company has to offer…
Prices And Packages
The cost of running a business is always an important consideration when deciding which services to use. Incfile and Harvard Business Services offer different packages depending on the needs of your company, so let's take a look at what each one has to offer.
Incfile offers some great benefits for businesses with fewer than 100 employees. Their basic package includes unlimited phone support, filing fees paid in all 50 states, and access to their online document library. Additionally, they provide free registered agent service for the first year, as well as discounts on state filing fees that could save your business money down the line.
Harvard Business Services also provides options tailored specifically towards smaller companies. They have several different tiers available, ranging from simple incorporation filings up to comprehensive annual report services. Each tier comes with its own set of features such as lifetime customer support, ongoing corporate compliance monitoring, and more. On top of this, HBS also offers discounted pricing plans for clients who purchase multiple services together.
It's clear both Incfile and Harvard Business Services give you plenty of options when it comes to managing your business costs. Before making a decision about which one is right for you though, consider how their customer service options compare next.
Customer Service Options
It's been said that the best customer service is no customer service. But when it comes to finding the right business services, how can we be sure of value and quality without having a good experience with customer service? With Incfile vs Harvard Business Services, let's take a look at what options both have for providing customers with excellent support.
The first thing to consider is online support systems. Incfile offers an easy-to-use website where you can find answers to frequently asked questions and even chat live with their team members if something more complex needs addressing. Harvard Business Services takes things one step further by offering customized email responses from professionals who are knowledgeable about your specific situation.
When it comes to reviews, Incfile's user feedback system has received high marks for quick response time and courteous interactions between staff and clients. Harvard Business Services also receives positive recognition for its attentive customer care which includes post-sale follow ups to ensure satisfaction with their products and services.
Bullet Point List:
Easy-to-use website with FAQs & live chats available on Incfile
Customized email responses from professionals on Harvard Business Services
High marks given to Incfile's user feedback system & attentional care offered by Harvard Business Services – Extensive customer service from both Incfile & Harvard Business Services
Final Thoughts And Recommendations
When comparing incfile vs harvard business services, cost comparison and customer satisfaction are two of the main criteria to consider. Ultimately, both companies offer excellent service and have options that can fit virtually any budget or need. However, when it comes down to the finer details – there are a few key differences between the two that may make all the difference for those looking for top-notch corporate filing solutions.
Harvard Business Services offers several features that their competitors do not such as an online document library, free lifetime phone support, quick order processing times, and more. This makes them ideal for customers who want to get up and running quickly without having to worry about extra paperwork or delays in getting their documents back from the state's office. On the other hand, Incfile is known for its affordability – they offer some great discounts on their packages which could save you quite a bit of money if your budget is tight. Additionally, they provide a lot of helpful resources like tutorials and videos so you can learn how to file your paperwork yourself instead of hiring someone else to do it for you.
So when it comes time to choose between incfile vs Harvard Business Services – think carefully about what kind of features are most important to you and decide which one best fits your needs. Both companies will help take away much of the stress associated with forming a new business entity but each has its own advantages depending on your particular situation. Make sure to weigh all factors before making your final decision in order to ensure maximum success going forward!
Frequently Asked Questions
What Types Of Businesses Can Be Formed With Incfile And Harvard Business Services?
When it comes to business formation, there are a variety of options available. Incfile and Harvard Business Services offer services that can help entrepreneurs select the best option for their individual needs. These services provide legal guidance on state requirements as well as advice on how to maximize service benefits. With these companies offering reliable assistance, businesses have access to the freedom they've been looking for without worrying about navigating complex laws or regulations alone.
What Is The Turnaround Time For Filing A Business With Either Of These Services?
Are you interested in filing a business? Whether it's Incfile or Harvard Business Services, the turnaround time for setting up your company varies. With customer service teams at each company providing expedited options, depending on how quickly you need to go from ideation to realization will determine the timeframe associated with that process. Compare costs and filing options offered by both services to find which one fits your needs best. No matter what option you choose, let their experienced staff help you get set up quickly so that you can begin focusing on building an empire of freedom.
What Are The Advantages Of Using Incfile Or Harvard Business Services Over Other Business Formation Services?
When it comes to forming a business, there are many online resources and services available. However, Incfile and Harvard Business Services offer distinct advantages over their competitors. With these two services, entrepreneurs can benefit from robust market research tools, quick turn-around times for filing paperwork with the state, dedicated customer service support staffs, and low upfront fees. In addition to this impressive list of benefits, both Incfile and Harvard Business Services help create an environment where businesses can flourish and grow without feeling weighed down by costly administrative tasks or bureaucratic red tape. Therefore, when looking to form a business quickly and efficiently, consider using the services of either Incfile or Harvard Business Services.
Is There A Difference In Pricing Between The Two Services?
When comparing pricing between business formation services, it is important to consider the customer service aspect. Incfile and Harvard Business Services both offer competitive prices that provide value for customers seeking assistance in forming a business. However, depending on your specific needs, there could be differences in cost between the two options; so researching each option thoroughly can help you find the best deal for your situation. With these considerations in mind, customers have more freedom to choose which provider suits them best.
Are There Any Additional Regulatory Requirements That Need To Be Met When Using Either Of These Services?
As a business services analyst, I'm often asked if there is any difference in regulatory requirements when choosing between Incfile and Harvard Business Services. The answer is yes – the client experience with both providers must be compliant to local regulations. Regardless of which provider you choose, your team will need to ensure that all documents are properly filed, taxes accounted for accurately, and other necessary steps taken to maintain compliance. With this knowledge in hand, clients can confidently select the service that best meets their needs while maintaining their desired freedom.
Conclusion
In conclusion, both Incfile and Harvard Business Services provide great options for those wishing to form a business. Whether you are looking to start an LLC or incorporate your company, each of these services offer efficient filing times and competitive pricing. While there may be slight differences between the two in terms of additional regulatory requirements, their overall customer service is outstanding. With either option, you can rest assured that your business will be up and running quickly without any hassle. So don't delay – get started with forming your business today!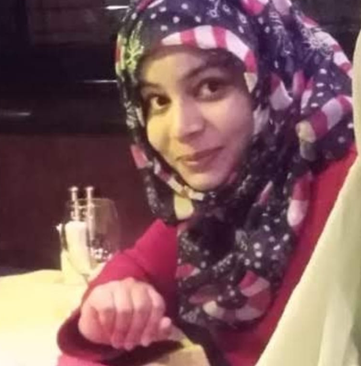 Aisha Noreen is an owner of a small business with more than 9 years of experience in the marketing industry. With the wisdom of an old soul, she always seeks innovation and mind-blowing ROI techniques. Her unique approach helped many small businesses thrive and she can surprise you in many ways as well. Believe it or not, her energy, passion, and creativity are contagious enough to transform your business and take it to another level.