For small business owners, the choice of which service to use can be a daunting one. With so many options available, it's important to consider each option carefully before making a decision. ZenBusiness and Hashtag Legal are two popular services for entrepreneurs looking to establish their businesses in the most efficient way possible. But how do they compare? In this article, we'll take an in-depth look at both platforms, weighing up the pros and cons of each to help you make an informed decision on which is best suited to your needs. So if you're dreaming of running your own successful business but need some guidance on where to start, read on!
Overview Of Zenbusiness
Zenbusiness is an all-in-one business formation, compliance and management platform designed to help entrepreneurs save time and energy. With a few clicks of the mouse, you can form an LLC or corporation in any state—all from the comfort of your home office. From there, ZenBusiness provides everything from virtual registered agent services to secure document sharing solutions so that your business runs as smoothly as possible.
When it comes to comparative reviews, customers have been raving about how user friendly and convenient ZenBusiness is. Many people who use their service are able to form businesses quickly without worrying about paperwork getting lost in the mail or having to take trips between different offices for administrative tasks. Plus, they provide helpful customer support when needed!
ZenBusiness makes it easy to enjoy the freedom of running your own business without being bogged down by bureaucracy and long processes. They offer competitive prices with no hidden fees, and give users access to powerful tools such as automated filing reminders, annual report tracking and more. You'll be well on your way towards success with this helpful tool at your disposal. Now let's take a look into Hashtag Legal…
Overview Of Hashtag Legal
Discovering the legal fundamentals and business structure of Hashtag Legal can help you determine if this service is right for your small business. With their expertise in the field, they have a proven track record to ensure that businesses are accurately represented and compliant with all applicable laws. Here's what makes them stand out:
Their legal knowledge allows them to provide insight into complex state and federal regulations.
A comprehensive suite of services helps entrepreneurs stay organized, including corporate formation documents, operating agreements, employee handbooks, trademark registration, and more.
They offer personalized guidance via phone or email to keep clients informed on any changes in the law that may affect their business operations.
Hashtag Legal takes the guesswork out of starting a new venture so that entrepreneurs can focus on growing their dream without getting bogged down by paperwork and bureaucracy. Their team provides not only peace-of-mind but also an efficient way to manage legal matters quickly and affordably — allowing ambitious individuals to pursue success without worrying about making mistakes due to lack of information or resources. Now that we know what sets Hashtag Legal apart from other providers – let's take a look at how its prices compare against those offered by ZenBusiness.
Cost Comparison
When it comes to taxes, zenbusiness makes filing easy and affordable with their comprehensive packages. On the other hand, hashtag legal offers a flat fee that covers multiple tax filing services.
When it comes to fees, zenbusiness charges a fixed fee for their services, while hashtag legal may have additional fees based on the complexity of the specific service.
Finally, when it comes to pricing, zenbusiness offers packages that include multiple services for one low cost. However, hashtag legal allows customers to pick and choose the services they need, making their pricing more customizable.
Taxes
Taxes are one of the main considerations when comparing zenbusiness and hashtag legal for your business needs. When it comes to tax filing, zenbusiness has you covered with quarterly estimated payments and annual federal taxes, as well as state-level filings if applicable. Plus, you can do all this from within their dashboard – making the entire process super simple! On the other hand, hashtag legal offers a streamlined approach to getting registered in most states. They provide resources that make setting up everything faster than ever before – so you don't have to spend hours researching how to file correctly or which forms need to be filled out. Ultimately, both zenbusiness and hashtag legal offer great options for taking care of your business's taxes; however, depending on where you're located and what services you require, one may be more suitable than the other. No matter which route you decide is best for you though, rest assured knowing that your finances will be taken care of quickly and efficiently.
Fees
Now let's talk about fees. When it comes to cost comparison, zenbusiness and hashtag legal both offer great price points for their services. Zenbusiness offers a flat fee structure that allows you to easily budget and plan your finances, while hashtag legal charges by the hour – giving you more control over what advice is provided and how much you're willing to pay. No matter which option you choose though, rest assured knowing that both businesses provide quality legal advice at an affordable rate. Plus, they make sure everything is crystal clear before any work begins so there are no surprises down the line. So whatever your needs may be or whichever route suits you best, know that either way you'll get exceptional service with fair pricing – all without breaking the bank!
Pricing
So, let's talk about pricing. Both zenbusiness and hashtag legal offer great payment plans for their services. Zenbusiness has a flat fee structure that offers customers clear budgeting options and the ability to plan ahead financially. On the other hand, hashtag legal provides flexible payment plans with features such as hourly rates – allowing you to choose exactly what advice is provided and how much you want to pay for it. So whether you're looking for total control over costs or simply want an easy way to manage your finances, either option gives you the freedom to make sure everything is within reach. With fair prices and exceptional service guaranteed, there's no need to worry about breaking the bank!
Services Offered
As we move beyond cost and take a closer look at the services offered by zenbusiness vs hashtag legal, it's clear that both provide comprehensive packages to get your business up and running.
When it comes to deciding which one is right for you, let's compare their services side-by-side:
| zenbusiness | hashtag legal |
| --- | --- |
| Business Structure | Legal Advice & Consultation |
| Form Filing & Compliance Services | Intellectual Property Services (trademarking) |
| Entity Management Tools | Contract Drafting & Negotiation |
| Registered Agent Service | Corporate Governance Assistance |
At zenbusiness, they focus on providing everything necessary for businesses of all sizes looking to form an LLC or Corporation. From registered agent service and entity management tools, to filing taxes and staying compliant with all regulations – this streamlined approach makes it easy for entrepreneurs to set up their business quickly. Meanwhile, hashtag legal offers more specialized legal advice and consultation when forming a company as well as intellectual property services such as trademarking. They also provide contract drafting and negotiation assistance, corporate governance support and more. Both companies offer comprehensive solutions tailored to meet the needs of different types of businesses.
Ultimately, it boils down to what kind of structure best suits your goals. With zenbusiness, you can easily create an LLC or corporation in no time while hashtag legal provides robust options for those who need additional guidance throughout the process.
Ease Of Use
When it comes to ease of use, zenbusiness and hashtag legal both have their strengths. zenbusiness has an intuitive user interface that makes navigation a breeze, while hashtag legal's responsiveness ensures you get the help you need quickly. With zenbusiness, you'll find all the information you need on one page, making it easy to get started. On the other hand, hashtag legal's interface is designed to make sure they provide a comprehensive range of options so you don't have to look elsewhere. Both services are great options when it comes to ease of use, so it just comes down to personal preference.
User Interface
When it comes to ease of use, the user interface is one of the most important aspects. And when you compare zenbusiness vs hashtag legal, there are some key differences in their approach.
The first difference lies in how they prioritize user experience and design principles. ZenBusiness has a simple but effective UI that makes it easy for users to access what they need quickly. Hashtag Legal offers more complex features and options that require a higher learning curve than ZenBusiness – but can be incredibly powerful once mastered.
No matter which platform you choose, both offer a great way to manage business paperwork with minimal effort involved. The trick is finding the right balance between simplicity and complexity so your team can work efficiently without getting overwhelmed by too many choices or confusing navigation menus. By taking into account these considerations when comparing zenbusiness vs hashtag legal, you will be sure to make an informed decision about which software best fits your needs!
Navigation
Navigation is an important element of user experience and ease of use. When it comes to zenbusiness vs hashtag legal, the two platforms have different approaches to navigation that cater to different types of users. ZenBusiness has a straightforward menu system with easy-to-understand options – perfect for those who want quick access to their paperwork without needing guidance or instruction. On the other hand, Hashtag Legal's more complex features require a higher level of engagement from its users; however, these added layers can provide greater accountability and compliance when working with business documents.
For teams looking for faster access times and less need for intervention, ZenBusiness may be the right choice due to its simplified UI design. Conversely, if your team needs more control over their data in order to stay compliant with laws and regulations then Hashtag Legal would be better suited for you. Ultimately, both platforms offer great tools for managing business paperwork but it's up to each individual organization to decide which one will best suit their needs.
Responsiveness
When it comes to ease of use, responsiveness is key. With ZenBusiness and Hashtag Legal both providing timely turnaround times on documents, accuracy assessment becomes paramount. Accuracy helps ensure compliance with laws and regulations so teams need to be confident their business paperwork will be handled in a way that meets the highest standards.
ZenBusiness offers an automated system that quickly checks your documents for errors while also providing feedback when necessary – this makes sure there's no delay in getting important information out as quickly as possible. Hashtag Legal meanwhile provides its users with more control over what they submit, allowing them to review each document before handing it off for processing. This allows teams time to assess if everything is accurate before sending out any official paperwork.
The combination of fast response and accuracy assessment from these two platforms gives businesses one less worry when dealing with their legal and financial needs; giving them more freedom to focus on other aspects of running their operations.
Customer Support
When it comes to customer support, zenbusiness and hashtag legal both provide excellent service. Whether you're looking for help with a technical issue or need advice on how to get started with your business, their experienced customer representatives will ensure that you always have the assistance you need.
Zenbusiness offers 24/7 customer support through phone, chat, and email. Their friendly team of experts are available to answer any questions you may have about starting a business. Plus, they offer one-on-one consultations so that you can get personalized advice tailored to your specific needs. The company also provides detailed tutorials and helpful resources on its website to make sure customers stay informed and up-to-date with the latest news in the industry.
Hashtag Legal also provides exceptional customer service. They offer robust live chat support as well as access to an extensive library of resources covering everything from setting up shop online to filing taxes. And if you ever find yourself stuck along the way, their knowledgeable staff is there every step of the way via email and telephone support seven days a week.
Here's why zenbusiness & hashtag legal stand out when it comes to customer satisfaction:
Proactive & timely responses
Knowledgeable & experienced agents
Comprehensive library of resources
One-on-one consultations (zenbusiness)
Superior user experience
No matter which option you choose for your business formation needs, rest assured knowing that both companies prioritize customer satisfaction above all else!
Which Service Is Best For You?
When it comes to starting a business, entrepreneurs need to be strategic and informed in order to limit risks. That's why making the right choice between zenbusiness and hashtag legal is crucial for success.
Zenbusiness offers entrepreneurs an all-in-one solution that helps them save time while taking care of important tasks like forming their LLC or corporation. However, with hashtag legal you get personalized advice from experienced attorneys who can help entrepreneurs navigate state regulations and laws. This way, risk management strategies are tailored specifically for each individual business venture.
No matter which service you choose, both have helped countless individuals launch businesses successfully. With the guidance from either company, entrepreneurs can make sure they're getting off on the right foot as they begin their journey into entrepreneurship. It's never been easier to start your own business — so don't wait any longer! Make the most out of your entrepreneurial dreams today by selecting zenbusiness or hashtag legal as your go-to experts for launching a successful venture with minimal risk and maximum time savings.
Frequently Asked Questions
What Type Of Business Structure Does Each Service Offer?
Picture yourself in a world of legal freedom, no longer tied down by the red tape and risk assessment that often accompanies incorporating your business. With zenbusiness vs hashtag legal, you can explore the options for different types of business structures with ease. Whether you choose an LLC or Sole Proprietorship, both services offer comprehensive legal advice and will guide you through the process step-by-step so that you are free to focus on what matters most – growing your business.
Does Either Service Provide A Free Trial?
When it comes to pricing plans, both ZenBusiness and Hashtag Legal offer customers great value for their money. But before you commit to either service, why not take advantage of the free trials that each offers? This way, you can test out the customer service offered by both companies, as well as gain a better understanding of how they stack up against each other. With no risk involved, what have you got to lose? Don't miss this opportunity to try before you buy and find the perfect fit for your business needs!
How Long Does It Take To Set Up A Business Using Either Service?
When it comes to setting up a business, there are plenty of options available. Some offer more cost-effective plans while others provide better customer support. But how long does it take to get your business off the ground? It really depends on the service you choose – and that's why it's always important to do your research beforehand. ZenBusiness and Hashtag Legal both make setting up a business quick and easy: with their comprehensive packages, you can be ready in as little as 48 hours! Plus, they offer great customer support if you need help along the way. So whether you're looking for an affordable solution or superior customer service, either of these services could be right for you.
Does Either Service Offer A Money-Back Guarantee?
Are you looking for the perfect business service but unsure of which one to choose? Well, no need to worry- both ZenBusiness and Hashtag Legal offer a money-back guarantee in case things don't work out. You can rest assured that these two services have top-notch customer support and pricing plans tailored to fit your specific needs. Get ready to take those first steps towards financial freedom with confidence!
Does Either Service Provide Help With Business Taxes?
Tax filing and audit protection can be essential components in running a successful business. Fortunately, both ZenBusiness and Hashtag Legal offer help with taxes that are tailored to their customers' needs. With ZenBusiness you get access to tax professionals who will file your returns for you and provide audit protection so that if any issues arise, you're covered. Similarly, Hashtag Legal provides an online platform where users can easily manage their taxes with the assistance of certified accountants. Allowing entrepreneurs to focus on what they do best – growing their businesses!
Conclusion
In conclusion, for entrepreneurs looking to quickly and easily start a business, zenbusiness is the perfect solution. They offer everything from LLCs to C-Corps, so you can find the structure that best fits your company's needs. Plus, their setup process is quick and easy – taking only one day – and they even have a free trial available. On top of all this, they provide helpful guidance with business taxes and a money-back guarantee in case you're not satisfied.
Hashtag Legal also offers an array of different business structures and has similar features such as help with tax filing and a satisfaction guarantee. However, it takes twice as long to set up a business through Hashtag Legal than it does using zenbusiness which may be too slow for some entrepreneurs who want to get started right away. All in all, if speed is important to you then zenbusiness could be your ideal choice when starting a new venture.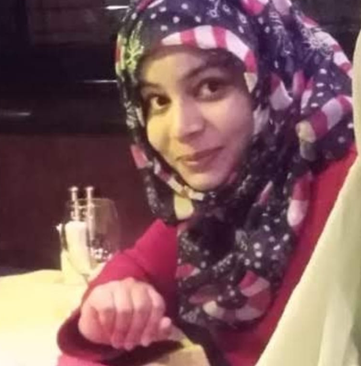 Aisha Noreen is an owner of a small business with more than 9 years of experience in the marketing industry. With the wisdom of an old soul, she always seeks innovation and mind-blowing ROI techniques. Her unique approach helped many small businesses thrive and she can surprise you in many ways as well. Believe it or not, her energy, passion, and creativity are contagious enough to transform your business and take it to another level.