Please note: This page may contain affiliate links. If you buy a product or service through such a link we earn a commission at no additional cost to you.
Speculative about getting a detailed comparison between ZenBusiness vs LegalZoom?
After checking numerous business formation companies, we preferred selecting ZenBusiness and LegalZoom services, as both have the best deals for customers.
Start an LLC Online Today with ZenBusiness ($0)
Select Your State Below to Start an LLC for $0 + the State Fees
Although both companies provide their legal LLC services with enhanced facilities, choosing any one of them is still a better option than your traditional "DO IT YOURSELF" manner.
The following ZenBusiness vs LegalZoom article will cover the key similarities and differences between them in detail. A customer wanting to start a new business can take a quick review and purchase anyone service at convenience. But let us start with a quick comparison.
ZenBusiness vs LegalZoom
(A Quick Comparison Table)
[go_pricing id="zenbusines-vs-legalzoom"]
Similarities between ZenBusiness vs LegalZoom
Outstanding Experience: Both of the business formation companies have a wonderful experience, along with thousands of positive reviews. Although LegalZoom is more experienced than ZenBusiness, the latter covered its reputation by forming several businesses, all on their own.
Best Customer Support: ZenBusiness & LegalZoom offers the best customer support with high-qualified staff available. Any entrepreneur wishing to get his inquiries solved can contact customer service, and they'll immediately respond. Both the companies are either accessible via phone call or on the website.
Valuable Advice & Information: Both companies are beneficial enough when it comes to providing business tips & tricks to customers. An entrepreneur thinking of starting a new business can directly contact ZenBusiness or LegalZoom to have the best information about Registered Agent Service, Article of Organization, income taxes, etc.
Highly Efficient: ZenBusiness and LegalZoom work with great efficiency. Any of both companies will start your new project, based on the package purchased, within a couple of weeks or even a few days.
Differences Between ZenBusiness and LegalZoom
1. Price & Packages
ZenBusiness
This company stands among the top best companies, offering a very inexpensive starter package. ZenBusiness initiates with the lowest price of 0 USD that also covers the full-year registered agent service in it.
Moreover, the other two packages are also worth the money with additional features, such as Compliance Support, Corporate Bylaws, Yearly Report Facility, Fast Filing, Deadline Alerts, etc.
ZenBusiness pro package demands yearly charges of $199 whereas, the premium package charges $299.
LegalZoom
LegalZoom is, no doubt, a fantastic company with millions of customer sizes and various facilities. Still, it doesn't justify their expensive LLC packages.
The cheapest of all the three LegalZoom bundles starts at $99, that too, without the registered agent service.
To add this service to your legal filing processes, one has to pay an extra $299 for the next year. Furthermore, the other two packages come in $329 and $349 plus state charges for a year.
Leader = ZenBusiness
Customers will definitely move towards a company with affordable charges and many advanced features. So, when comparing ZenBusiness vs LegalZoom, the former is the leader here.
2. Registered Agent Service
ZenBusiness
A registered agent is a business entity responsible for handling all the essential documents of a company (see detail here). It is stated as a must-to-have unit for a new company. With the ZenBusiness starter package at $0, you can easily grab the best-registered agent service. All three packages offer you this facility, which is superb!
LegalZoom
This company lacks providing a free first year of registered agent service. If you want to get this advantage, you had to pay an additional $299 for the upcoming year. This way, even LegalZoom's basic package seems an expensive one.
Leader = ZenBusiness
Entrepreneurs prefer to go with the business formation service, including one year of registered agent service. Yet again, ZenBusiness tops the two with its cutting-edge facilities.
3. Easy to Use
ZenBusiness
ZenBusiness is quite a straightforward company with the best customer support and an easy-to-go website. One has to buy the desired package and fill in the required details on the company's website. Once the order is confirmed, an official from ZenBusiness will inform you so you can enjoy the services.
LegalZoom
This business formation company is a bit different than other contenders. An entrepreneur is asked to provide his personal details first. After that, the company has some upsell procedures before finalizing any package, which is quite an expensive one. At last, you can purchase the bundle of your choice.
Leader = It is a Tie!
Although both the companies, ZenBusiness vs LegalZoom, have different settings and procedures on their websites. Still, they are convenient in their ways.
If one likes to purchase ZenBusiness services, the other might attract LegalZoom. But in general, ZenBusiness is found the easiest of all.
4. Turnaround Times
ZenBusiness
With this fast filing service, one can select any package, and the turnaround time will depend on it. Unlike others, there is no involvement of the state, but a customer can choose either the Starter, Pro, or Premium package following his requirements.
The more expensive package you'll purchase, the faster you'll get the order. The most costly of all three ZenBusiness packages, Premium ships your order within 3-5 days in just $299 per year.
LegalZoom
While contrasting between ZenBusiness vs LegalZoom, both the companies try to have a fast shipping process. Even LegalZoom has an efficient speed of formation. The most expensive of its packages has express shipping for $349 per year.
Leader = ZenBusiness
While both companies offer their best services with a turnaround time of 5-10 days in their premium packages, ZenBusiness still leads with a lesser price than LegalZoom.
Get to a Conclusion
One can get confused while choosing between ZenBusiness vs LegalZoom, as both companies offer one after the other fantastic facilities. However, we would recommend you to obtain ZenBusiness services that provide the most advanced features at affordable prices. But to clear your conflicts here is a quick ending reviewing both:
Purchase ZenBusiness Services if:
You want to grab the maximum of LLC and other services on a pocket-friendly budget. ZenBusiness will not upset you at any cost!
Purchase LegalZoom Services if:
You worry about having the maximum customer volume and well-known brand power. Despite its expensive packages, LegalZoom still counts as the best company with high status.
Frequently Asked Question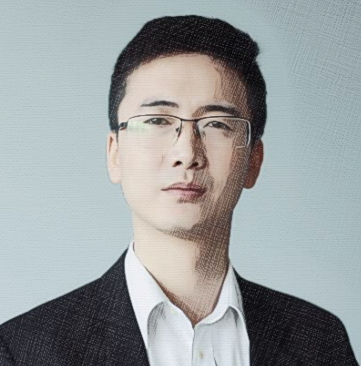 Alfie Wilson, Esq., is a legal content writer with expertise in business formation, criminal law, veterans disability, family law, DUI law, personal injury, animal welfare, and legal writing. He holds a J.D. from Emory University School of Law and has experience in appellate advocacy and regulatory matters. Alfie's passion lies in breaking down complex legal topics for a non-lawyer audience. He currently writes for law firms and non-profits on various issues and resides in Arlington, Virginia.