When it comes to choosing the right business filing service, Swyft Filings and BizFilings are two of the most popular options. As an experienced legal analyst, I've carefully evaluated both services in order to help entrepreneurs decide which option will best fulfill their needs for forming a corporation or LLC. In this article, I'll explore how these services compare in terms of cost, customer support, turnaround time, and more – so you can make an informed decision that helps set your business up for success.
For those seeking freedom from paperwork and bureaucracy when starting a new venture, determining the right filing service is essential. With so many factors at play, finding the right fit often feels like navigating a minefield. Fortunately, by exploring what makes each service unique, we can uncover which one might be better suited to your specific business goals and desires.
Cost Comparison
When it comes to filing your business documents, two of the most well known companies are Swyft Filings and Bizfilings. Choosing between these two can be difficult due to the similarities in their offerings, but there is one main factor that will help you decide: cost. To make this easier for entrepreneurs, we have broken down a comparison of both services by looking at how much they charge, discounts offered and any price matching programs available.
Let's begin with pricing; Swyft offers customers an all-inclusive package which includes company formation, bank account opening assistance and registered agent service. According to their website, the total fee is $149 plus state fees. On the other hand, BizFilings charges a flat rate of $99 plus state fees for basic incorporation packages – however the additional services mentioned above must be purchased separately. Both firms offer discounts on larger orders such as 10% off when registering four or more entities within 12 months. Additionally, both firms provide price matching if customers find a lower advertised price elsewhere online (terms and conditions apply).
Considering the costs associated with each firm's services along with the various discounts and price matching options available makes comparing them fairly straightforward. It also allows potential clients to determine what works best financially for their businesses while being able to achieve important milestones in setting up their organization quickly and efficiently – without sacrificing quality of service. With this information now available to them, people interested in either option can move onto evaluating level of support provided by each company…
Level Of Support
Swyft Filings and BizFilings provide two distinct options for business filing services. Swyft offers an all-in-one solution with a focus on customer experience, while BizFilings provides more expert advice than its counterpart. Here are three key points which showcase the differences between the two:
Price Point – Swyft is generally cheaper, but there may be hidden costs associated with their package deals that make it difficult to compare prices accurately. On the other hand, BizFilings' pricing structure is straightforward and easy to understand.

Level of Support – With Swyft, customers have access to live chat support and step by step tutorials; however, this service isn't available 24/7. In contrast, BizFilings provides direct contact information for individual account advisors who can provide custom tailored guidance in real time.

Customer Reviews – Despite having a slightly higher price point overall, reviews indicate that users tend to see better results from BizFilings due to their knowledgeable staff and comprehensive customer service offerings. Meanwhile, many customers report feeling overwhelmed or uncertain when dealing with Swyft's automated system without sufficient assistance.
All things considered, both companies offer quality services catered towards different needs and budgets; however, those looking for personalized attention should consider working with BizFilings rather than going solely off cost alone. It's clear that they prioritize making sure every customer feels confident throughout the entire process as opposed to just providing basic technical help at minimal cost. Next we'll look into how long it takes each company to complete filings after submission..
Turnaround Time
Swyft Filings and BizFilings both offer streamlined filing services for document preparation. Swyft Filings provides customers with an intuitive online platform which simplifies the process of preparing, submitting and tracking legal documents. They provide all necessary forms needed to complete their clients' filings in a timely manner and make sure that no errors are made during submission. Additionally, they offer a complimentary review service from one of their experienced attorneys who guide customers through the entire filing procedure.
BizFilings also offers fast turnaround times when it comes to document preparation and filing procedures. Their team of experts is available around-the-clock to answer any questions related to business entity formation or other matters pertaining to corporate compliance. Furthermore, they provide personalized guidance throughout the process so that customers can rest assured knowing their paperwork will be completed correctly and submitted on time without any hassle.
Overall, both companies have proven track records when it comes to providing high quality services with fast turnaround times at competitive prices. With clear communication channels, helpful customer support teams, and extensive knowledge about regulatory requirements in multiple states, these two businesses stand out as reliable options for entrepreneurs looking for assistance in navigating the complexities of starting a new venture. Taking into account all additional services offered by each company should help entrepreneurs reach an informed decision based on what best meets their particular needs.
Additional Services
Aspiring business owners have many options when it comes to incorporating their businesses. Two of the most popular choices are Swyft Filings and BizFilings. Both services offer an array of incorporation options, but which is right for you? Let's dive in and explore what each service has to offer.
Swyft Filings prides itself on customer feedback, offering a wide variety of tools that make the entire process easy and efficient. Clients can quickly find answers to their questions through the website's live chat feature or by calling one of the experienced employees who will provide friendly support every step of the way. The company also offers flexible payment plans so clients can start filing with confidence knowing they won't break the bank in the process.
BizFilings shares similar features as Swyft Filings, such as various incorporation options and personalized customer service help. However, BizFilings stands out for its ease-of-use; thanks to its user-friendly platform, complex tasks like setting up a new entity seem simpler than ever before. Furthermore, customers benefit from access to powerful online resources designed specifically with entrepreneurs in mind. With these tools at hand, users can rest assured that no detail goes unnoticed during the filing process.
In short then, both Swyft Filings and BizFilings present viable solutions for aspiring business owners looking to incorporate their companies – though each may be better suited based on individual needs and preferences. It all boils down to finding a balance between affordability, convenience and quality customer service – something both services strive towards achieving daily.
Ease Of Use
The ease of use when it comes to filing paperwork and navigating the system is an essential factor in determining which service provider you choose. Both swyft filings and bizfilings offer features that make filing easier, but there are some differences between them:
Paperwork Automation – Swyft Filings offers automated paperwork preparation for most states, making it easy for customers to quickly file their documents without any extra effort or time investment. BizFilings does not currently offer this feature, however they do provide a wide range of document templates tailored for each state's regulations.
Filing Accuracy – Swyft Filings provides customers with a detailed accuracy check so that all information on the forms is correct before submitting. This ensures no errors occur during the filing process, saving time and money as corrections can be costly if needed after submission. BizFilings also offers accuracy checks though they are more limited compared to those offered by Swyft Filings.
Pricing – When comparing prices, both services offer competitive rates but generally speaking users will find lower costs with Swyft Filings than with BizFilings due to various promotions and discounts available throughout the year.
In terms of overall ease of use, Swyft Filings appears to have a slight advantage over BizFilings due its automation capabilities, accuracy checking measures and cost-effectiveness. It is important for potential customers to weigh up these factors carefully alongside other considerations such as security and privacy when deciding which service best meets their needs.
Security And Privacy
Reimagining the beginning of a new chapter, it's time to compare swyft filings vs bizfilings in terms of security and privacy. Like two knights on horseback with shining armor protecting their respective realms, each service provides strong measures for data encryption that keep private information secure.
Swyft Filings offers an SSL-encrypted connection which is bolstered by regularly updated firewalls, state-of-the-art virus protection software, and other top-tier infrastructure designed to protect customer data from malicious outside forces. In addition, they provide 24/7 customer support so customers can rest assured knowing any potential issues will be addressed immediately. Meanwhile, BizFilings also uses industry standard technology such as digital certificates and TLS protocols to ensure all confidential information remains safe and sound while being transmitted over the internet. Furthermore, they have a dedicated team of specialists who are available to assist customers should there ever be a need for additional help or advice regarding online safety concerns.
Overall both services offer quality assurance when it comes to safeguarding confidential data against unauthorized access; however, before choosing either one – users would do well to check out reputation and reviews first.
Reputation And Reviews
Swyft Filings and BizFilings are both respected providers of business formation services. To understand their reputations among customers, it's important to consider the following factors:
Local Presence: Swyft Filings operates its own local offices in 14 states, while BizFilings does not have a presence outside of its headquarters in Wisconsin. This allows for more personal customer service from Swyft Filings when compared to BizFilings.
Customer Feedback: Both companies receive mostly positive feedback from customers, with many praising the quality of the services they received and how quickly their documents were processed. However, some customers cite slow response times from BizFiling's customer service team as an issue.
Price Point: The two companies offer similar pricing on most products, however Swyft Filing's LLC Formation package is slightly cheaper than that offered by BizFilings – $99 vs $149 respectively.
Overall these considerations make it clear that each company has its advantages depending on individual needs; whether one requires a more localized experience or prefers lower prices over other aspects may be enough to sway them towards either provider. Taking into account all of the above criteria, it becomes evident that choosing between Swyft Filings and Bizfilings will involve considering multiple elements and finding which fits best with specific requirements.
Frequently Asked Questions
Is There A Guarantee Of Accuracy With Swyft Filings Or Bizfilings?
When it comes to filing documents with accuracy and speed, there is no guarantee that either option will be able to meet your needs. It's important to research turnaround times and price comparisons between Swyft Filings and BizFilings in order to determine which service best suits your individual needs. As a legal analyst, I recommend taking the time needed for comparison shopping so you can ensure you are making the decision that grants you the most freedom from paperwork-related stress.
Can I Get A Refund If I'm Unhappy With The Service?
The filing process can be a daunting task, and with the average time frame to complete it estimated at 24 hours, many customers are left feeling anxious and overwhelmed. Fortunately, both Swyft Filings and BizFilings offer generous refund policies if you're unhappy with their services. These refunds will often cover any fees incurred during the filing process so that your company doesn't suffer any financial losses due to dissatisfaction. As an experienced legal analyst, I'm here to provide assurance that should anything go wrong – help is available!
Is It Possible To Speak Directly With A Representative From Swyft Filings Or Bizfilings?
When researching the cost and customer service options of filing your business, it is possible to speak directly with a representative from Swyft Filings or BizFilings. Both companies offer customers direct access to their support staff, allowing them to ask questions regarding cost comparisons as well as receive guidance on how best to proceed in order to maximize their chances for success. This personalized customer service helps entrepreneurs gain greater freedom by ensuring they have all the information needed before making decisions that could potentially benefit or hinder their businesses.
Are There Any Hidden Fees Associated With Either Service?
When it comes to hidden fees associated with services, cost comparisons and customer reviews should always be taken into account. While both Swyft Filings and BizFilings may advertise that there are no hidden charges, this does not necessarily mean that the full picture is being presented. To ensure you're getting the best deal for your money and avoiding any unexpected costs down the line, thoroughly review all pricing information before making a commitment. Furthermore, look at user reviews from customers who have already used either service to gain further insights into potential extra expenses. Doing so can help provide peace of mind while giving you freedom in your decision-making process.
Are Both Services Compliant With State And Federal Filing Regulations?
When it comes to compliance with state and federal filing regulations, both Swyft Filings and BizFilings are top-notch. Both services guarantee that all filings comply with current laws, which they monitor closely. They also provide quick turnaround times without compromising accuracy or quality of service. In terms of cost comparison, each service provides a comprehensive range of options so you can find the best fit for your needs. Ultimately, these two services offer an effective solution for staying compliant while allowing you to maintain control over important decisions regarding your business's future.
Conclusion
It is clear that both Swyft Filings and BizFilings have their own pros and cons when it comes to filing documents. It's important for individuals to do research into which service will best suit their individual needs, as the wrong decision can be costly. I recommend speaking directly with an representative from either company so you know exactly what you're getting before signing up; it's a small investment of time that could save lots of headaches down the line – like having insurance against future problems. Both services are compliant with state and federal regulations, but ultimately, my advice is this: don't just take someone else's word for it – make sure each document is double-checked carefully, like shining a flashlight into the darkness of paperwork.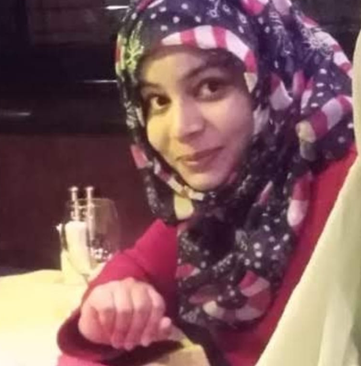 Aisha Noreen is an owner of a small business with more than 9 years of experience in the marketing industry. With the wisdom of an old soul, she always seeks innovation and mind-blowing ROI techniques. Her unique approach helped many small businesses thrive and she can surprise you in many ways as well. Believe it or not, her energy, passion, and creativity are contagious enough to transform your business and take it to another level.