Please note: This page may contain affiliate links. If you buy a product or service through such a link we earn a commission at no additional cost to you.
Two of the most popular services used by small business owners include NW registered agent and Incfile.
Both Incfile and Northwest registered agents provide LLC formation, but which is better? We'll compare both Northwest vs. incfile in this article so that you can decide for yourself which service is a better fit for your new company.
Before we go into details, we also recommend reading our list of the top 6 best LLC services out there.
Incfile vs Northwest | Quick Comparison
Formation Services
Key Features
Value
Learn More

The Top-Notch Customer Care

Free account for DIY assistance.
Monthly finance is also available.
Upfront prices with no hidden charges.

The Most Affordable Formation Company

Easy to use Dashboard.
Free learning center.
Quick order turnaround.
How to Review & Compare LLC Services
In this comparison, we'll walk through the six main factors you need to consider when choosing between Northwest Registered Agent and Incfile. The following 6 factors are what made up our stress test:
Price & Packages
Customer Support
Registered Agent Service
Ease of Use
Turnaround Time
Customers' Review & Feedback
Common Features in both Services
Both companies are the best incorporation services in the USA. They have many features including offering tax id numbers, registered agent service, company formation, and more. Some of the common features in both are:
Affordable
Customer Support
Registered Agent Service
Experience
Great Customer Reviews
Affordable: Both services are affordable. They offer the cheapest price in the industry because they don't have an office, which cuts their overhead cost significantly.
Customer Support: Both companies have email and phone support to help you with your questions/concerns.
Registered Agent Service: Much like all other companies out there, both companies provide a registered agent service. For more information on the importance of a registered agent, please visit this page.
Experience: Both companies have been in business since 2010 and they are committed to providing good customer service. They provide great customer reviews because as a valued customer you can write your review about your experience as well as see others' reviews.
Great Customer Reviews: Northwest Registered Agent and Incfile both have great customer reviews. Customers are satisfied with their services because they feel that the prices are affordable and that the service support is helpful.
Key Differences and Side by Side Comparison
Price & Packages
Customer Support
Registered Agent Service
Ease of Use
Turnaround Time
Customers' Review & Feedback
1. Price & Packages
The starting price point of $0 with state fees for LLC services of Incfile LLC service is far less expensive than Northwest Registered Agent's base rate at only 39 dollars plus all required licenses in each state you need to operate your business or have it done.
Who is the winner?
IncFile is the cheaper option! You can save a whopping 99$ per year if you incorporate with Incfile as their base package starts at only 39 dollars. Yet, both incfile and northwest are worth spending money on.
2. Customer Support & Service
Their customer service is very good and they have live chat available to help you with any questions or concerns regarding your incorporation. They may not be as knowledgeable as Northwest Registered Agent's team, however, but they do a pretty decent job in answering customers' questions.
Who is the winner?
Northwest Registered Agent wins this round because many of the client reviews say that their customer service representatives were extremely helpful and knowledgeable. You can visit their testimonial page here.
3. Registered Agent Service
Both companies provide a registered agent service for free however, Northwest's process is so much more straightforward than Incfiles'. Simply go to their website, and print the form after you have filled it out online. Then fax or email it to them and they will take care of the rest for you.
Who is the winner?
Northwest wins this round because it is easy to sign up with them on their website. Simply click "sign up" pick your package and fill in all required information needed on their registration form. Once done, simply click complete order and you're all set!
4. Ease of Use
Both services are very easy to use however Incfile does not allow you to incorporate any type of entity such as LLCs or Corporations whereas Northwest allows both personal and business incorporation or formation so that's a major plus for them!
Who is the winner?
There's no clear winner here. It all depends on what type of entity you want to incorporate or form. If you want to form an LLC incfile is not for you, if you are forming a corporation, however, Northwest clearly wins this round.
5. Turnaround Time
Incfile takes 1-2 days whereas NW registered agent takes 3-5 business days hence why they are more expensive but if you need your documents within 24 hours Incfile does offer that service but it's at a higher price point.
Point to Ponder: Betterlegal LLC formation service is considered to be one of the fastest filing and formation services available.
Who is the winner?
Neither company really stands out here because both have turnaround times of over 1 day which makes them very comparable in this aspect. You should go with whichever has lower prices or accepts payments that you are comfortable with.
6. Customers Review & Feedback
Northwest has many positive reviews however, they do have negative ones as well which is why it's important to read the customer reviews before choosing an incorporation service provider.
Incfile also has incredible customer reviews which you can see for yourself on TrustPilot's website.
Who is the winner?
At the end of the day, it's up to you if you want to go with a cheaper service that has loads of positive customer reviews or more expensive services that have better-registered agent support.
Conclusion
Hire Northwest Registered Agent because:
You want all the services under one roof; everything is in-house.
Incfile is a great choice if:
You need a registered agent in a specific state. Their targeted services are definitely worth checking out!
So that rounds up our TNP article today! We hope this information was helpful and that you choose the company that suits your needs best between northwest and incfile! If not feel free to check out our previous articles describing what a registered agent is and how it can benefit your business. Thanks for reading!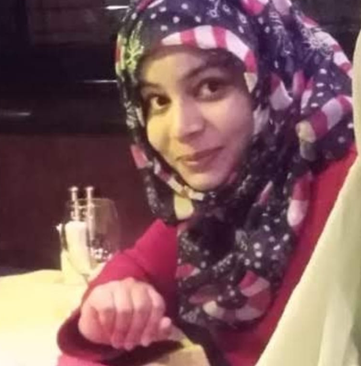 Aisha Noreen is an owner of a small business with more than 9 years of experience in the marketing industry. With the wisdom of an old soul, she always seeks innovation and mind-blowing ROI techniques. Her unique approach helped many small businesses thrive and she can surprise you in many ways as well. Believe it or not, her energy, passion, and creativity are contagious enough to transform your business and take it to another level.