Please note: This page may contain affiliate links. If you buy a product or service through such a link we earn a commission at no additional cost to you.
Inc Authority Reviewed & Rated: Rooting around for an excellent LLC online service to boost up your new business? Today we thought of presenting you with one of the most trustworthy services, Inc. Authority, that will help you to form an LLC.
Inc Authority Reviewed & Rated (Overview)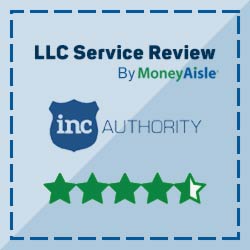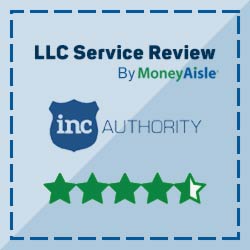 Inc. Authority was established in 1989, and since then, it has served its numerous facilities to approximately 130,000 business units. The moment of glory for the company is that they offer absolutely free LLC (Limited Liability Company) services, ranking among the top best companies in the LLC formation industry.
You might also come across zillions of organizations providing business and LLC formation facilities, but Inc. Authority is distinct in all. For many years, it maintained its name by offering unique features and services.
Below is a comprehensive Inc. Authority LLC service review, featuring all of its possible pros and cons, different buying packages, add-ons, and discount offers (if any), and much more. So, let's move towards it!
Comparison with Other LLC Services
Inc. Authority: Pros and Cons
Inc. Authority Pros
Offering Free LLC Service
Inc. Authority is one of the only two organizations offering free LLCs formation in this whole business industry that greatly benefits them.
Thousands of Positive Customer Reviews
Every company runs well with good customer response, so does Inc. Authority. Over the past many years, it has gained a significant reputation with hundreds and thousands of positive reviews. One of the major reason behind is their immediate response to customers' phone calls, emails, and live chats.
Free First Year Registered Agent Service
The company offers a free first year of registered agent service in all of its package purchases. They help the new businesses with all of their legal documentation and other important paperwork, which is very satisfying.
Offers Special Discount to its Clients
While purchasing any of Inc. Authority's LLC package, they mostly offer some discount deals. You may not initially find the discount tags on their website, but the proposals will appear soon when you're placing the order.
Straightforward & Easy Procedure
From registering to signing up procedures, Inc. Authority's website has been very straightforward and easy.
Multiple Add-on Services
The multiple add-ons by Inc. Authority is a fantastic way to help one's business grow on many levels.
Inc. Authority Cons
Expensive Premium Package
Even the premium package starts with a cost of $399, an expensive one for most customers. There are dozens of other LLC services offering fabulous services at a cost-effective price.
No Refund Policy Available
Inc. Authority hasn't arranged any refund policy no matter whatever the situation is. Other competitive companies with similar packages are providing refunds that are a drawback for Inc. Authority.
Inc. Authority: Key Features
Registered Agent Service
By purchasing any of the Inc. Authority's LLC package, you are going to have the free and best-registered agent service for a year that is entirely customer-oriented.
A registered entity will responsibly take care of all of your business issues and will keep a record of essential paperwork. So if you get satisfied with the services to continue further, you just have to pay a renewal amount of $99 for the next year.
Duties of a Responsible Registered Agent
A registered agent will always remain available to reach your state, lawful proceedings, IR email alliance, and the official documents.
Once he receives your business papers, he'll continue to work on them and will inform you about the deadlines with time.
You will also get individual dashboard access by the registered agent to receive more protection.
This way, a customer will be able to get all of his essential files, emails, and paperwork directly from the agent.
LLC Filing Service
The Inc. Authority offers a fantastic LLC filing service. They usually prepare the vital documentation required to form an LLC soon after you purchase a package.
The company makes sure to meet all the specific state demands and deliver them to the respective authorities. The best point comes when customers get to know it's all free of cost, excluding state fees.
Digital Storage & Delivery
The company has always prioritized its loyal customers and assured to provide them with all the possible facilities.
Digital storage and delivery are one of them! Once the agent prepares your initial documents, a digital copy will be shipped to the customer and stored in the client's individual dashboard for free access.
Easy to Form
The whole registration and sign up process have been so convenient to Inc. Authority's customers. They have all important and frequently asked questions, blogs, and honest reviews on the website so a customer can make the right decision.
Inc. Authority designed the website with all essential knowledge and gave steps on the formation of an LLC with them.
Inc. Authority New LLC Formation Pricing & Packages
[go_pricing id="inc-authority-review"]
Like other big LLC companies, Inc. Authority also offers excellent packages with the most advanced features, so a customer can easily choose one. Let us sequentially review them.
1. Free – $0 + State Fee
Here is what you need to know about their standard/free LLC package:
Business Name Accessibility Search
Inc. Authority offers you a free name availability search through a state government's online site. It helps the company determine if the name you chose is still available or taken by another organization.
Preparing & Filing the Articles of Corporation
Articles of Corporation are as essential as forming a new LLC. Inc. Authority will enlist your important LLC documents and will submit them to the official state for creating a new business.
Free Registered Agent Service for One Year
The company will itself behave as a registered agent service for an entire year. So registered agent fee is free for 1 year of LLC of service.
You can continue to renew the registered agent package after you are happy with the outcomes. After the first year, you can renew this service at a rate of $99 per year.
Tax Election Form – S Corporation
If a customer decides to classify his newly formed LLC as an S Corporation, primarily with taxation aim, Inc. Authority will help them prepare and submit the documents in your name.
Besides all these features, Inc. Authority also covers up some third-party services such as:
Tax Planning Consultation Service
Business/Official Account Checking Service
Business Funding Analysis
2. Stater Plan – $399 + State Fee
The starter package includes all of the above Inc. Authority's feature and also the following:
LLC Operating Agreement
An operating agreement is so important to have while forming an LLC. It is a personal document that sketches or highlights all the business aspects, including how to start and enhance sales, and much more.
All in all, the operating agreement sets and regulates the crucial factors for an LLC. Inc. Authority will help you draft all such documents with this starter package.
Record Book & Company Seal
As the name suggests, this feature allows a binder to the customer that helps to secure your necessary business documents. Moreover, with the record book & company seal, you'll get a tailored seal that shows how to keep the files safe.
Ownership Certificates
An ownership certificate can sometimes be demanded by the government. Inc. Authority, in the starter package, will allocate a certified membership for all of the LLC members.
Federal Tax Identification Number (EIN)
Every other LLC requires a Federal Tax Identification Number to go through some important official steps, like hiring employees, filing taxes, creating a new bank account, and so on. Inc. Authority helps a company get this nine-digit code from the IRS.
One Year of Inc. Protection Advisor
While forming a new LLC, a company can go through many business issues. Inc. Authority has wonderful staff always available to resolve customer's issues.
It doesn't matter if it relates to lawsuits, business licensing, tax/audits, or banking issues; the company's advisor will help them for sure.
3. Executive Plan – $499 + State Fee
Covering up all of the Starter package features, this executive plan adds the following:
Official License Report
Once you pay a huge amount for this Inc. Authority's executive plan, you are going to get all licensing powers.
The customers usually receive licensing software access that assists them in analyzing the official requirements. It all depends on the nature and location of the respective business.
4. Tycoon – $799 + State Fee
Tycoon, being the most expensive of all the Inc. Authority's packages, includes everything from the above plans plus:
Express Processing
As you have paid a handsome amount for the tycoon package, the company gives Express Shipping facilities. This way, all your orders are prioritized and will be delivered within no time.
BizCredit Express
It is a kind of software tools case that aids in boosting up a customer's business credit. Following are a few resources covered by BizCredit Express:
Business Credit Coach – provides a ninety-day business credit coaching session.
Business Credit LaunchPad – a detailed guideline that runs through all the business developmental procedures separately.
Multi-Tiered Credit Building System – this system assists you to grow your credit scores.
Inc. Authority: Additional Services
Operating Agreement
This official agreement is a must-have for every starter company. Inc. Authority provides such operating agreements if you pay little extra charges.
These will then help you structure and outline your business, setting a framework with all necessary rules and regulations. You will need this agreement to prove your business ownership once you've started a new LLC.
Federal Tax ID Number (EIN)
Even if one doesn't think of hiring new staff, this Federal Tax ID Number is still a major. It resembles more a Social Security Number, arriving in a nine-digit code.
If you are a member of Inc. Authority's LLC package, this EIN is included in them. But if using a free plan by the company, you have to pay an amount of $49 to get the code. This tax ID number will help you in various ways, such as:
You can request a new, official bank account
Get business grants
Hire staff for LLC formation, etc.
Federal Trademark
A trademark is an important marketing strategy, helping people recognize your brand. A customer can easily communicate with you, knowing your specific trademark, and will determine your worth.
With the exclusive Trademark Registration program by Inc. Authority, you will get a particularized mark so anyone can identify you in a market of contenders.
Moreover, a federal trademark will:
Protect your ownership
Enhances your company's value
Prevents violation and infringement
Customer's Reviews & Feedbacks
We thought of assembling a few authentic Inc. Authority reviews from TrustPilot, for your sake.
It's surprising to say that the company covers hundreds and thousands of reviews, and the maximum of them are positive with the highest rating of 4.8. Let's see what customers have to say about the company.
A perfect company to kick start your new business. They provide very handy and transparent business documentation with kind customer support. I would recommend Inc. Authority to everyone!
I was much worried before starting my own business. It was so hard to trust an LLC company until I found Inc. Authority. They not only offered me different LLC packages but also provided all the essential features I wanted. Inc. Authority made my life much easier, and I can blindly trust them for all my business dealings. Highly recommended!
I would definitely suggest this company to anyone worried about their LLC formation. They have been very kind throughout the whole setup procedure and took care of my business documents. The customer support unit is incredible! I was immediately answered every time I have called them for some reason. Really appreciate their sincerity towards customers!
Rating the Inc. Authority LLC Service
Rating by Registered Agent Service 4/5
The Inc. Authority is serving the market for over a decade now, with the best Registered agent service so far right after Northwest Registered Agent.
Such agents are highly trained, who will walk you through the LLC formation process and handle your business issues. Customers are really appreciating their services with an overall rating of 4 by 5.
Rating by Filing 3.5/5
The company needs improvement at filing the requests soon after they are placed. Inc. Authority customarily takes one week to prepare/draft, process, and file the new orders to the respective state.
Rating by Cost 3.5/5
If you check the basic/standard package by Inc. Authority, they offer free-of-cost services benefitting your new business. So, if you are thinking of starting a business, Inc. Authority free LLC service is a great deal!
On the other hand, customers do not appreciate the other, very expensive Inc. Authority LLC packages. They are not only costly but also provides limited facilities. To explore more, you can visit other famous LLC companies as well, including ZenBusiness.
Rating by Ease of Formation 4/5
The overall Inc. Authority working procedure is so convenient to follow. It consists of only the three most basic steps, which too will be guided by customer support.
One may suffer different upsells, but on the whole, Inc. Authority is ranked among the top companies offering ease of formation to the users.
Inc. Authority: Discount Offers
The company is kind enough to provide different discount deals to its regular users. Now you can get a maximum of 20% discount while purchasing different Inc. Authority services.
Moreover, just keeping going if you wish to proceed through our website! We offer great discounts on time.
Their Advertisement Video
Inc Authority is now an "Official Business Formation Partner" of Daymond John, founder of FUBU and star of ABC's Shark Tank.
Daymond wishes that he has access to a company like Inc Authority when starting up FUBU. Inc Authority offers simple, quick, and affordable business incorporation services online, in all 50 states.
Find the Best Alternative for Inc. Authority v.s ZenBusiness
As there are multiple other LLC formation options too in the market, so you might want to discover them. Although Inc. Authority provides excellent LLC services still if you wish to dig more options, we will recommend searching ZenBusiness – a top-class LLC formation company.
ZenBusiness is considered the best alternative to Inc. Authority due to a majority of reasons, including:
Affordable Starter Package: It starts the LLC services with a minimum of $39 plus the state fee.
Best Customer Support: ZenBusiness provides premium help through their support agents, all days a week.
Operating Agreement: The company provides an operating agreement without any additional charges, whereas Inc. Authority charges a little extra for this service.
Good Reviews: Despite that ZenBusiness is a new company than Inc. Authority, it has comparatively more reviews with customers' satisfaction.
Reach a Final Verdict
Running in high competition, Inc. Authority gained huge regard from the time it was established. They are proudly one of those companies offering some free business services.
If you want to spend a little extra to receive the best of all LLC services, Inc. Authority is truly recommended! With the best feedback and outstanding registered agent service, the company is an ideal choice for you.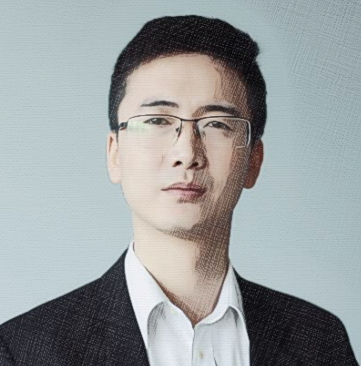 Alfie Wilson, Esq., is a legal content writer with expertise in business formation, criminal law, veterans disability, family law, DUI law, personal injury, animal welfare, and legal writing. He holds a J.D. from Emory University School of Law and has experience in appellate advocacy and regulatory matters. Alfie's passion lies in breaking down complex legal topics for a non-lawyer audience. He currently writes for law firms and non-profits on various issues and resides in Arlington, Virginia.