Please note: This page may contain affiliate links. If you buy a product or service through such a link we earn a commission at no additional cost to you.
When it comes to starting a business, entrepreneurs have many options available to them. Two of the most popular are Swyft Filings and Harbor Compliance. Both provide comprehensive services that make setting up a business easier than ever before. But which service is right for you?
In this article, we'll compare and contrast these two top-notch companies so that you can make an informed decision about your business's future. We'll break down their features and benefits in order to help you find the best fit for your venture—because there's nothing more liberating than owning your own successful business!
Our Featured Partners
Formation Services
Key Features
Value
Learn More

The Best Overall Formation Service

Free registered agent service for a Year.
Only pay for what you need.
Quick turnaround option available.

High-Quality Customer Support

Privacy protection.
U.S based customer support.
Upfront prices with No upsells.

The Most Cost Effective & Affordable

Free LLC Formation.
Incredible customer reviews.
Real-time order tracking.
Swyft Filings Vs Harbor Compliance: A Quick Overview
| Criteria | Swyft Filings | Harbor Compliance |
| --- | --- | --- |
| Customer Service | 24/7 chat support, tutorials | Email support, consultations |
| Affordability | Competitive pricing, | Quick and cost-efficient setup |
| Ease of Use | Streamlined process, user-friendly portal, personalized advice | Intuitive dashboard, automated reminders |
| Incorporation Services | Low-cost packages, tax advice | Low-cost packages, onboarding |
| Compliance Solutions | Entity formation, registered agent service | Maintaining existing corporate structures, legal advice |
How We Review & Compare LLC Services
To help you choose between Swyft Filings and BizFilings, we'll thoroughly analyze the important factors and considerations. We'll provide a comprehensive review of these services by exploring six crucial aspects and other relevant factors.
Company's Reputation
Customer Service
Affordability
Registered Agent Service
Ease of Use
Customers Review & Feedback
Detailed Comparison: Swyft Filings Vs Harbor Compliance
1. Company's Reputation
When considering the reputation of Swyft Filings and Harbor Compliance, both companies have established themselves as reputable service providers in the industry, albeit with distinct focuses. Swyft Filings has garnered a positive reputation for its user-friendly platform and efficient online services, making the business formation process quick and hassle-free.
They have received recognition for their customer support, with a responsive team available to assist clients throughout the entire journey. On the other hand, Harbor Compliance specializes in compliance and regulatory services, catering to businesses that require more comprehensive support in meeting legal obligations.
Their reputation is built upon their expertise and commitment to ensuring compliance with complex regulations. Ultimately, both Swyft Filings and Harbor Compliance have earned favorable reputations in their respective areas of focus, allowing individuals and businesses to choose based on their specific needs and priorities.
2. Customer Service
When it comes to customer support, both Swyft Filings and Harbor Compliance offer a user-friendly experience. They both provide users with helpful resources such as an FAQ section but they differ in the level of customization they offer.
| Swyft Filings | Harbor Compliance |
| --- | --- |
| 24/7 chat support available | Email support only |
| In-depth tutorials & guides | Individualized consultations available for customers at all stages of compliance journey |
Swyft Filings' 24/7 chat feature ensures that its customers have access to timely help when needed while Harbor Compliance offers individualized consultation tailored to each customer's needs throughout their compliance journey.
This allows individuals and businesses alike to get personalized assistance from experienced professionals regardless of their budget or industry. Additionally, Harbor Compliance also hosts webinars which serves as educational tools not just for potential clients but existing ones too.
User experience is key when it comes to choosing between Swyft Filings and Harbor Compliance – something many reviews on third party sites like Trustpilot take into account when giving feedback about either service.
3. Affordability
When it comes to affordability in terms of pricing and packages, there are notable differences between Swyft Filings and Harbor Compliance. Swyft Filings offers competitive pricing with various package options to suit different budgetary needs. Their packages range from basic essentials to more comprehensive plans that include additional features and services.
This flexibility allows customers to choose a package that aligns with their specific requirements while keeping costs in check. On the other hand, Harbor Compliance positions itself as a premium service provider, which is reflected in their pricing structure.
Their packages tend to be higher-priced compared to some other providers in the market. However, it is important to note that Harbor Compliance emphasizes the value and comprehensive nature of their services, including features like registered agent service, compliance monitoring, and ongoing support. This approach ensures that customers receive a holistic and reliable solution for their business formation needs.
4. Registered Agent Service
Swyft Filings, while being a well-regarded business formation service, does not include registered agent service as part of their standard packages. Instead, it is offered as an optional add-on that can be purchased separately.
On the other hand, Harbor Compliance specializes in providing comprehensive registered agent service, ensuring that clients have a reliable and responsible agent to handle legal and official documents on their behalf.
By including registered agent service as a core offering, Harbor Compliance delivers convenience and peace of mind to their customers, streamlining the process of maintaining compliance with legal requirements.
Therefore, individuals and businesses seeking an all-in-one solution that covers registered agent service may find Harbor Compliance to be a preferred choice, while those who are flexible or already have a registered agent in place may opt for Swyft Filings and customize their package accordingly.
5. Ease of Use
Swyft Filings
Their team of experts are always available to provide assistance when needed while also providing customized advice tailored specifically for each customer's needs. Additionally, their online platform makes it easy for customers to access information on various types of legal entities and determine which one suits them best.
They offer personalized services such as name availability search, document preparation, filing documents with state departments, obtaining EINs (Employer Identification Number), etc., making the entire process hassle free.
Harbor Compliance
Harbor makes it easy for entrepreneurs to get started by streamlining the registration process across all 50 states. Its intuitive online dashboard allows users to quickly identify which forms need to be filed in order to form an LLC or corporation without spending hours researching state requirements.
Additionally, Harbor's team of experienced advisors are available to answer questions anytime during the filing process. For ongoing maintenance and updates, Harbor offers automated reminders that alert users when documents are due or need renewing.
This way businesses won't miss important deadlines related to annual reports and other filings required by each state they conduct business in.
6. Customers Review & Feedback
Swyft Filings
When considering customer reviews and feedback, it's evident that Swyft Filings has received a higher degree of praise compared to Harbor Compliance. Swyft Filings has consistently garnered positive feedback from customers who appreciate the user-friendly nature of their platform and the efficiency with which they handle business formation processes.
Clients often highlight the convenience and simplicity Swyft Filings brings to the table, making it an appealing choice for those seeking a hassle-free experience. Additionally, Swyft Filings' customer support team is widely commended for their responsiveness and knowledge, ensuring that clients receive prompt assistance throughout the process.
Harbor Compliance
On the other hand, while Harbor Compliance has received some positive reviews for their compliance services, there have been instances of less-than-satisfactory experiences reported by customers.
Concerns have been raised about accuracy and attention to detail, which has left some clients feeling uncertain about the reliability of Harbor Compliance. It is worth noting, however, that Harbor Compliance still has a significant customer base that is content with their services.
Some More Features to Look At
Incorporation Services
The incorporation process is a crucial first step for businesses of all types. It can be full of daunting paperwork, tricky regulations and hefty costs. But it doesn't have to be an intimidating experience – especially if you enlist the help of an experienced company like Swyft Filings or Harbor Compliance.
When you choose either one of these providers, here are some benefits that make the whole process easier:
Incorporation Costs – Both companies offer low-cost incorporation packages starting at $49 plus state filing fees.
Tax Obligations – With their services, you'll have access to helpful tax advice on how to minimize your business taxes.
Onboarding Support – They provide seamless onboarding support with personalized customer service so that you don't need to spend time worrying about complex forms and filings yourself.
This makes them great options when looking for reliable and cost-effective ways to incorporate your business without sacrificing quality. With professionals from both organizations standing by ready to assist, setting up shop has never been smoother – no matter what type of business you plan on launching!
Compliance Solutions
Swyft Filings and Harbor Compliance are two of the most popular compliance solutions for businesses. While both offer comprehensive services to help companies stay compliant, there are some distinct differences between them.
It's important to consider these differences when evaluating which solution is right for your business so you can minimize compliance costs and maximize due diligence.
First, Swyft Filings offers a wide range of services that span from entity formation to registered agent service. This means they have everything you need in one place to ensure full compliance with state laws. On the other hand, Harbor Compliance specializes in helping clients maintain their existing corporate structure without additional paperwork or hassle.
They also provide legal advice related to regulations and reporting requirements. It's clear that each option has its own unique set of benefits depending on what kind of support your business needs.
Before deciding on either Swyft Filings or Harbor Compliance, it's essential to assess all areas where assistance is needed – such as entity formation, document filing, and ongoing maintenance – so that the best decision can be made for long-term success.
Is there any Alternative that Outranks Both Services?
When it comes to business formation services, Swyft Filings and BizFilings are recognized names in the industry. However, it is important to note that there are other highly regarded alternatives available that may provide unique features and advantages.
To make an informed decision, it is recommended to compare the top-rated 6 Best LLC services available online. By exploring and comparing the offerings of these services, individuals can gain a comprehensive understanding of the best LLC companies, ensuring they choose the one that best aligns with their specific needs and preferences.
Price Comparison | Swyft Filings vs Harbor Compliance
Basic Plan
Middle Plan
Top Plan
Which of these LLC Services is Better?
In conclusion, the choice between Swyft Filings and Harbor Compliance depends on the unique needs and preferences of individuals or businesses seeking reliable LLC services. Both companies have their distinct strengths and advantages, making them appealing options in the realm of business formation.
Choose Swyft Filings:
If convenience, efficiency, and flexibility are top priorities, Swyft Filings emerges as an excellent choice. Their user-friendly platform, comprehensive customer support, and customizable packages make the LLC formation process quick and hassle-free.
Additionally, for those who may already have a registered agent or prefer to handle this aspect independently, Swyft Filings allows the freedom to tailor services to specific requirements.
Choose Harbor Compliance:
If meticulous compliance and attention to detail are paramount, Harbor Compliance may be the preferable option. With their comprehensive compliance services and knowledgeable team, they ensure businesses adhere to regulatory requirements. While customer feedback may vary, some clients have expressed satisfaction with their services.
Ultimately, the better LLC service provider depends on the specific needs and priorities of the individual or business. Conducting further research and considering factors such as budget, support requirements, and the importance of compliance will help in making an informed decision.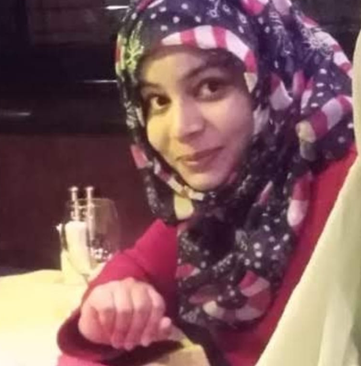 Aisha Noreen is an owner of a small business with more than 9 years of experience in the marketing industry. With the wisdom of an old soul, she always seeks innovation and mind-blowing ROI techniques. Her unique approach helped many small businesses thrive and she can surprise you in many ways as well. Believe it or not, her energy, passion, and creativity are contagious enough to transform your business and take it to another level.