Please note: This page may contain affiliate links. If you buy a product or service through such a link we earn a commission at no additional cost to you.
A registered agent (also known as a resident agent or statutory agent) is a professional service, yourself, or a colleague that accepts tax and legal documents on behalf of your business.
LLC registered agent is one of the fundamental requirements when you form an LLC. The agent can be an individual or a business entity. There are a number of registered agent services out there to help you with this service. Where ZenBusiness is one of the best services available.
Our Featured Registered Agent LLC Services
Registered Agent Services
Key Features
Value
Learn More

The Best Overall Formation Service

Free registered agent service for a Year with LLC service.
Anytime access to online documents.
Expert support 24/7.

The Top-Notch Customer Care

Security and data privacy assurance.
Locally scan your documents.
Free registered agent with LLC service annually.
If you are a small business owner and planning to be a legal entity such as a limited liability company (LLC) or a corporation, then you must have started preparing Articles of Organization/incorporation, Operating agreements, etc. However, do you know that you will also be needing a registered agent while legitimizing your business?
Yes, most states require you to nominate a registered agent for the state correspondence on your business's behalf. But what is a registered agent, and whom to appoint? This article will help you decide the most appropriate registered agent for your business.
What is an LLC Registered Agent?
A registered agent is a person or entity designated by your business to receive service of process notices, government correspondence, official mail, and other compliance-related documents on behalf of your business.
In other words, A registered agent is an individual or business entity that agrees to accept legal documents on behalf of your LLC.
Service of process
A service of process is a legal procedure in the USA, declaring all parties must be notified when facing legal action against them in an administrative court or a court of law. It is done by delivering a series of documents outlining the legal action. The service of process documents includes complaints, lawsuits, subpoenas, summonses, writs, and other court documents.
A registered agent is also known as a statutory agent or resident agent. Soon you choose your business structure; you need a registered agent as you have to mention the name and address of your registered agent while filing your Article of Organization with the state.
When Do You Need a Registered Agent?
You need a registered agent if you plan to register your business with the secretary of state or similar government agency as any of the following entities:
Limited Liability Company (LLC)
Limited Liability Partnership (LLP).
Limited Partnership, or
Why Do You Need a Registered Agent?
A registered agent is beyond someone just receiving mail; rather, a registered agent is to help your business stay compliant by informing you of legal notices or sending you reminders of annual report filing or other important deadlines.
Your designated registered agent receives the following documents on your business's behalf:
Official mails
Legal documents
Tax forms
State/government correspondence such as annual report
Service of Process – Summons or notice of a lawsuit
Registered Agent Requirements
The following are the requirements that must be met to be eligible to be a registered agent;
A registered agent must be 18 years of age or older
A registered agent must be a resident of the state where you wish to register your business.
A registered agent must be available during regular business hours
A registered agent must have a physical address (street address usually) to which documents can be delivered.
In most states, a P.O. mailbox can't be used.
Designating Yourself or Another Member of Your LLC
It seems pretty tempting to designate yourself as your business's registered agent and give your home address. Of course, why won't you consider it as it is the most straightforward and convenient option? However, Moneyaisle does not recommend you to be your registered agent for the following reasons;
Since a registered agent must always be available to receive the important documents, this means you must always be present at the physical address you registered at during regular business hours.
If you can't be found at that address for several reasons, such as you go off-site to attend a meeting with a client or are away for business dealing or taking holidays, then document delivery can't be made. So, in case you did not get such documents timely, the consequences can be quite severe.
The registered agent's address is made public in the business registration documents. Using your home address as a registered agent's address can breach your privacy, or you can get too much junk or spam emails.
Using the address of your place of business may harm your reputation as receiving lawsuits in front of your customers or clients is not a good omen.
If you move your business or home to another place, you'll have to file a change of address for your registered agent.
Professional Registered Agent Services
Moneyaisle recommends professional registered agents as with such services you get rid of all the tensions mentioned above. Moreover, you have the assurance that all important documents will promptly be delivered to you. You will get important filing reminders in a timely manner. Hence, with a registered agent, you can enjoy;
Privacy: no spam and junk mail, and your address remains private
Peace of Mind: No missing filing deadlines or skipping any important document
Flexibility: Don't have to worry about availability during business hours
Compliance with the Law: Good standing with the state by staying compliant with the Law
What is the Best Registered Agent Service
There are a number of registered agents and legal services out there. Every state has different good services available.
However, to save you from the hassle of finding the best-registered agent service, Moneyaisle reviewed the top professional registered agent services available online and shortlisted the 6 Best Registered Agent Services reviewed, tested, and rated for you.
ZenBusiness – The Best Service!
If you're looking for a year of free registered agent service with formation service at an affordable rate, there is no match to ZenBusiness LLC's formation service. ZenBusiness offers high-quality registered agent features at an affordable price.
The exclusive registered agent services start from $99. And with an LLC service, 1 year of registered agent service is absolutely free (costs you $0). This is what makes them the favorite of small business owners.
What If You Don't Have a Registered Agent?
Generally, most states require you to designate a registered agent while registering your business.
A registered agent is not an address that is needed for filing purposes only. If you do not maintain it or do not inform the change of address or change of registered agent to state, you may face the following consequences.
The state sends compliance instructions to your business. Since you did not update the address, you will miss these instructions, and your business may no longer be considered in good standing with the state. Moreover, your business may be subjected to penalties and fines.
You will also not be receiving service of process or other necessary correspondence which requires a response. For instance, if you do not receive service of process regarding a lawsuit. So, you would not prepare in a timely manner or even may remain unaware that you're being sued. You likely would not show up at the court proceedings, and a default judgment could be issued against you.
Change A Registered Agent
Changing your registered agent is simple. When you've decided to change your registered agent, you can cancel the previously registered agent service, hire a new registered agent, fill out and file a change of registered agent form with the secretary of state where you have registered your business, and there you go.
You can change your registered agent at any time. Most states, however, require some fee for processing the change of registered agent form. Change of registered agent can cost you from $0 to $50 depending on your state & service.
For more information on how to change the registered agent for your LLC, you can visit our state-specific change registered agent guide.
Conclusion
While a registered agent performs a primary and simple function, it's also a critical one. Selecting a professional registered agent service can perform this function with perfection.
You get alerts of important deadlines, get all the correspondence and essential documents promptly, and stay in good standing with the state. This decision can guarantee security for your business and peace of mind to you.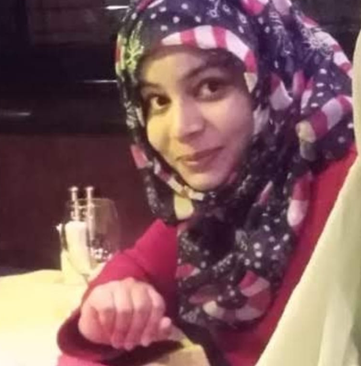 Aisha Noreen is an owner of a small business with more than 9 years of experience in the marketing industry. With the wisdom of an old soul, she always seeks innovation and mind-blowing ROI techniques. Her unique approach helped many small businesses thrive and she can surprise you in many ways as well. Believe it or not, her energy, passion, and creativity are contagious enough to transform your business and take it to another level.