Please note: This page may contain affiliate links. If you buy a product or service through such a link we earn a commission at no additional cost to you.
Are you planning to form a new LLC? Perhaps you do not have time for the DIY option or are unwilling to spend hundreds of dollars on hiring an attorney. If so, Rocket Lawyer or Inc Authority may be the from the best online LLC services available to chose from.
But how do you figure out which company is better?
Well, do not worry! We've done all that hard work for you. In this Rocket Lawyer vs Inc Authority review, we compared common features of each formation service and highlighted their distinguished attributes.
Rocket Lawyer vs Inc Authority: A Quick Overview
| | | |
| --- | --- | --- |
| Features | Inc Authority | Rocket Lawyer |
| Company's Reputation | 4.4/5 | 4.6/5 |
| Customer Support | 4.8/5 | 4.6/5 |
| Affordability | 4.5/5 | 4.3/5 |
| Ease of Use | 4.5/5 | 4.4/5 |
| Registered Agent Services | 4.7/0 | 3.8/5 |
| Customers' Review and Feedback | 4.6/5 | 4.4/5 |
How We Review & Compare LLC Services
Before we go into details, let us discover how we review and compare services. In this comparison, we'll walk through the six main factors including some others you need to consider when choosing between Rocket Lawyer and Inc Authority. The following 6 factors are what made up for our stress test:
Company Reputation
Customer Service
Affordability (Prices & Packages)
Registered Agent Service
Ease of Use
Customers Review & Feedback
Detailed Comparison: Rocket Lawyer vs Inc Authority
1. Company's Reputation
Rocket Lawyer
It was formed in August 2008 but overthrew many big names in the industry with its impressive customer profile. Yes, you heard it right! Rocket Lawyer has served more than 20 million customers to date. However, despite this huge customer profile, the customer reviews on online review platforms are not that much.
Inc Authority
Inc Authority was founded in 1989, and since then they've helped more than 145,000 businesses get started as LLCs or corporations. Their big selling point is their free services for LLC formation through their basic plan.
That's right, just two companies in the industry have this free formation offer, Inc Authority and Incfile (with whom you might be familiar). Moreover, you will find powerful reviews regarding their services on third-party review platforms.
2. Customer Support
Rocket Lawyer
With such a huge customer profile, no wonder you will find Rocket Lawyer a big hit or miss. To assist that many customers, Rocket Lawyer has comparable customer care representatives, so you can call it luck that you have equal chances of getting an awesome or below average representative.
However, overall customers are satisfied with the customer support representatives and you will not find exclusively bad reviews about their customer care. They also dedicated a page on their website guiding about their technical support, starting a business, membership, contracts, and so forth. You can reach out to them from 06:00 am to 06:00 pm PST Monday through Friday on call. You can also reach out to them on live chat or email.
Inc Authority
Inc Authority offers personalized customer service and there are fewer negative reviews. They are less likely to charge you for services you don't want. Inc Authority offers support through phone, email, or live chat. Inc Authority's representatives are only available from 11 am to 8 pm ET on weekdays.
3. Affordability
Rocket Lawyer
Rocket Lawyer, unlike its competitors, does not offer multiple packages for business formation. Rocket Lawyer, being a legal service provider, is more focused on full legal services beyond just business formation.
Rocket Lawyer provides a one-size-fits-all formation plan for $99.95. There is nothing beyond company formation in this package. However, if you want to take their service up another notch you can select add-on features such as registered agent service.
If you have subscribed to their monthly plan of $39.99/month for legal help from experienced attorneys, you can get other services at a discounted price. They also provide a free business formation service for new subscribers of their monthly package.
Customers who have never used Rocket Lawyer and are interested in trying it out with all the whistles and bells before subscribing to a full membership can have a seven-day free trial.
Inc Authority
Inc Authority has an unbeatable offer when it comes to pricing. Of course, everyone would rather pay $0 than $99, especially when there is more to add. Not only does Inc Authority form your LLC for free but also provides more valuable features in its free formation package than Rocket Lawyer has in its highest priced option.
4. Ease of Use
Rocket Lawyer
With their only one package, it is easy to choose which services you want. Since they avoid too many upsells and third-party offers altogether, navigating through all these extra services is also quick and simple.
It only takes about ten minutes before making any final decision on what kind of plan add-ons best suits the client's specific needs.
Inc Authority
With Inc Authority it is easier to set up your LLC as it has a simple and user-friendly website. You can pick any service and order it online using that website. However, you may encounter some upsells and third-party offers that delay the order placing process.
5. Registered Agent Services
Rocket Lawyer
Rocket Lawyer does not offer registered agent service in the formation package. As a separate service, Rocket Lawyer has an annual fee of $149.99. If you are a subscriber to Rocket Lawyer's legal services plan, you are eligible for 25% off on this rate.
Many top-rated LLC websites offer registered agent services as a part of their formation plan. If you are to subscribe to this service as a separate feature, you can also compare the prices of top-rated registered agent services before making a final decision.
Inc Authority
Inc Authority offers 12 months of free registered agent service with any LLC formation package, and they charge a reasonable $99 per year otherwise. The free LLC registration and registered agent services show that Inc Authority values its customers over money.
As a separate feature, Inc Authority registered agent service costs you half the price of Rocket Lawyer.
6. Customers' Review and Feedback
Rocket Lawyer
Rocket Lawyer has a higher ratio of positive reviews on third-party review platforms. The clients rave about the value they receive from Rocket Lawyer, and it is easy to see why – with 4700+ online customer feedback pieces at your disposal you can't go wrong.
On Trustpilot, Rocket Lawyer has gotten 4.7/5 stars from 4051 reviews. CustomerAffairs has given them 4.8/5 stars from 640 reviews, while on BBB there are 4.58/5 ratings with 190 reviews.
Inc Authority
Despite having lower customer volume than Rocket Lawyer, Inc Authority has more reviews online with better ratings. On Trustpilot, it has gotten 4.8/5 stars with 8,045 reviews which is a massive success.
We found only 2 reviews about it at BBB with 3/5 ratings which suggest only dissatisfied customers might have approached there. So in this category, Inc authority is at a clear win.
Some More Features to Look At
In addition to our 6 point litmus test, you should consider some more features before making a final decision.
Turnaround Time
Rocket Lawyer's LLC formation speed is based on the actual turnaround time of each state. They have a page where they provide average processing times for every single state, with both standard and expedited estimates.
This level of transparency lets Rocket Lawyer stand out in this regard because it gives customers options before signing up.
With Inc Authority, turnaround times are based on the requirements of each state. These processing speeds can vary from just a couple of days up to several weeks. Still, we acknowledge Inc Authority because they base their speed independently on how fast your state registers an entity rather than increasing or decreasing accordingly with what amount you paid beforehand.
Features Included in the Basic Package
Rocket Lawyer offers only one package and in that plan, it only files articles of organization with the state. For other LLC features such as Federal Tax ID Number (EIN), operating agreement, annual compliance, etc, you have to pay extra.
Inc Authority has the edge over Rocket Lawyer in terms of features included information packages. Even its free LLC formation package includes more than what Rocket Lawyer offers you in its paid formation package.
Even the high tire plans have more valuable services such as Federal Tax ID Number (EIN), sample operating agreement and other customizable LLC forms, tax consultation, and more.
Some Preffered Alternatives
If you are looking for comprehensive LLC services with a personalized legal touch, try BetterLegal.com, which also offers a $30 discount through MoneyAisle.com.
However, if you are looking for premium LLC services and want to enjoy all the perks at a single place, there is no better company than ZenBusiness LLC service.
Price Comparison | Rocket Lawyer vs Inc Authority
Basic Plan
| | | |
| --- | --- | --- |
| Features | Inc Authority | Rocket Lawyer |
| Price | $0 + state fee | $99.99 + state fee |
| Turnaround Time | 1-3 weeks | Equal to the state processing time |
| Registered agent | Yes | No |
| Tax Consultation | Yes | No |
| Business Funding Analysis | Yes | No |
Which LLC Service is Better?
There are several things to consider when deciding which formation company you want for your new LLC. As mentioned earlier, in this quest, there is no right and wrong choice.
Inc Authority and Rocket Lawyer offer quality services that will get the job done, but each has its own unique selling point. The final decision only depends upon your specific business situation. Let us make a final note on that.
Choose Inc Authority:
If you want a free registered agent service and the best prices with more comprehensive features, Inc Authority is a great choice. Free formation and highly satisfied customer reviews are all that a new business owner seeks with a formation company.
Choose Rocket Lawyer:
Rocket Lawyer is the best choice for all of your legal services needs. With monthly subscriptions, affordable attorney services, discounts on other services, and customer reviews that can't be beaten – it's no wonder they're so popular, and you can be among one of their happy customers.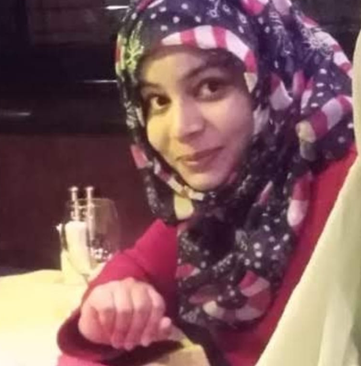 Aisha Noreen is an owner of a small business with more than 9 years of experience in the marketing industry. With the wisdom of an old soul, she always seeks innovation and mind-blowing ROI techniques. Her unique approach helped many small businesses thrive and she can surprise you in many ways as well. Believe it or not, her energy, passion, and creativity are contagious enough to transform your business and take it to another level.