Please note: This page may contain affiliate links. If you buy a product or service through such a link we earn a commission at no additional cost to you.
LLC Name Generator is the quickest and easiest way to get a business name. Generate short, branded names randomly that are relevant to your business idea.
LLC Busines Name Generator for Free
If you're considering starting a business as an LLC, but are unsure of what to name it, consider using our free AI-powered LLC business name generator online to generate creative and unique small business name ideas randomly for your Limited Liability Company.
[dbro_display_form]
How to Choose a Unique LLC Name?
If you're starting an LLC, one of the most important decisions you can make is choosing a unique name that will represent your company and business. Your LLC name should be memorable and clearly reflect the type of business you are in. Here are some tips for selecting the right LLC name:
Brainstorm: Think about what kind of impression you want your name to give, as well as how it will appear on letterheads, business cards, and other documents.
Use Your Industry Knowledge: Do research into the types of names used in your industry to get ideas for your own unique name.
Make It Descriptive: Give customers an idea of what they can expect from your business by including words that relate directly to the services or products you provide.
Use Phrases or Creative Spellings: You don't need to stick with a single word – try coupling two words or adding a creative spin on spelling to stand out from the crowd.
Check Availability: Have potential names checked against existing businesses in order to make sure there won't be any legal liabilities down the line if someone else has already taken them.
Don't Forget Abbreviations: If you want something more concise, consider using abbreviations like LLC, Inc., Ltd., etc.
Secure Your Name Right Away: Once you have found a few potential options that fit all criteria, move quickly and secure each option before somebody else does!
Tips for Generating a Memorable LLC Name
From keeping it simple and relevant to using clever wordplay and researching your competitors, these tips will help guide you in the process of choosing the perfect name for your LLC.
Keep it simple: Avoid using complex words or phrases that are hard to spell or pronounce.
Make it relevant: Make sure the name is relevant to your business and its products or services.
Be descriptive: Use keywords that describe what your business does, to make it easy for people to understand.
Be unique: Stand out from the competition by choosing a name that is not already in use by another business.
Consider using a play on words: Use puns or clever wordplay to make your business name more memorable.
Utilize a thesaurus: Use a thesaurus to find synonyms or related words to help you generate new ideas.
Keep it short: A shorter name is easier to remember than a long one, so try to keep it concise.
Branding: Select a name that is easy to brand and can be used in various marketing materials and campaigns.
Research: Research your competitors and see what names they are using, and try to find a unique angle or approach.
Get feedback: Get feedback on the names you generate from friends, family, and potential customers to see which ones resonate best.
Legal Considerations for LLC Name Selection
When selecting a name for a Limited Liability Company (LLC), there are several legal considerations to take into account.
First, the chosen name must be distinguishable from any existing entity on the state's records. Some states also have requirements around the inclusion of certain words in the name, such as "Company," or "Incorporated." Additionally, some states require that an LLC have a unique ending phrase or identifier, such as "LLC" at the end of the title.
Secondly, it's important to be aware of any common law trademark issues when choosing an LLC title. It should be thoroughly researched to ensure that no other entity is using the same or similar name in order to avoid potential legal liability.
Finally, many states allow businesses to register their chosen business name as a trading name or fictitious business name. This is designed to provide additional protection against competitors filing with the same name in other states and can also prevent conflicts between entities within the same state.
Keeping these primary legal considerations in mind can help ensure that your LLC's chosen name meets all necessary criteria and avoids potential disputes with other entities down the line.
Our LLC Name Generator Tools and Resources
Our team understands the importance of choosing the right name for your LLC, and we want to help make the process as easy and stress-free as possible. That's why we have created a variety of LLC Name Generator Tools and Resources that are available for anyone to use, free of charge.
These tools are designed specifically for startup owners and entrepreneurs who are looking to establish their businesses and make a strong impression. Our LLC name generator tools include a variety of options, such as keyword generators, name suggestion lists, and even a tool that checks the availability of a name you like.
Additionally, we have also included a collection of resources, such as articles and guides, that provide additional tips and strategies for generating a memorable LLC name. Our goal is to provide you with the tools and resources you need to find the perfect name for your LLC, and we hope that you find them helpful in your business journey.
Legal Name vs Brand Name
Many companies make the distinction between their legal name and the brand name they use for marketing. This is done for a number of reasons, including protecting their intellectual property, marketing a particular brand identity, or for ease of memorization.
To truly understand this relationship, it's important to familiarize yourself with how different types of legal entities operate, as well as why a company might choose to have both a registered legal name and a separate operating or brand name.
Understanding Companies' Legal Entities
A company's legal entity type has implications on its structure and operations, such as who can make decisions and sign contracts on behalf of the business and whether certain taxable items are required to be reported.
When registering a business with the government, the first step is usually deciding what form the company should take; some examples include Corporation (Inc.), Limited Liability Company (LLC),
Sole Proprietorship or Partnership. Each of these structures affects which assets you must register under your business's official legal name in order to protect them from third-party creditors who would otherwise be able to seize them if your business became insolvent.
Why Have a Separate Brand Name?
The main reason behind having both a registered legal name and an operating or brand name is to give more control over how people perceive your product or service.
By having two names for one entity, companies can segment their products into distinct categories by separating consumer-facing activities from those that require a contract between two parties.
For example, many large companies like Amazon will have multiple divisions under one umbrella corporation but still maintain distinct brand identities that signal trustworthiness and serve different industries.
Such as Amazon Web Services (AWS) or Amazon Prime Video. This enables consumers to differentiate between each service without worrying about whose responsibility any mistakes may have been made by when using any given one.
Furthermore, it also serves as an easier way for customers to remember your company's various offerings while conveying messages through branding that would not otherwise be achieved through just one single corporate name.
This helps create an overall positive impression among potential customers who may not be aware of all your services but still recognize your logo when they encounter it in various places online or offline.
Additionally, it can offer more protection from liability as different brands typically operate under separate contracts which limit exposures associated with specific activities.
The Importance of a Strong LLC Name
A strong LLC name is important because it can help to establish the business's brand and reputation. A well-chosen name can be memorable and easy to pronounce, making it more likely that customers will remember the business and recommend it to others.
Additionally, a strong LLC name can help to differentiate the business from its competitors, making it more likely that customers will choose it over similar businesses.
Finally, a strong LLC name can help to protect the business's intellectual property by making it more difficult for competitors to use similar names or branding.
What to Do After Naming Your LLC?
Once you've decided on the name of your LLC, you're ready to take the next steps to start your LLC. Here are some important steps to take after naming your LLC:
1. Register with the State
You'll need to register your business with your state's Secretary of State or Department of Business Affairs office. Most states also require you to pay a fee for registering, and often an annual renewal fee as well.
2. Get an EIN (Employer Identification Number)
EIN is a unique number assigned to each business entity by the IRS and is required if you plan on hiring employees or opening a bank account in the name of your LLC.
3. Open a bank account for your business
This will help keep your personal and business finances separate, and make it easier for you to manage taxes and other expenses related to running your business.
4. Create an Operating Agreement (OA)
An Operating Agreement outlines all the rules and regulations regarding ownership and operations within the LLC, so it's important that it be clearly defined from the beginning.
5. Obtain any necessary licenses or permits
Depending on what kind of business you operate, you may need to obtain specific licenses or permits before conducting business in certain locations or industries.
6. File annual reports with the state
Many states require businesses to file annual reports in order for them to remain active, or else they may be dissolved by the state at any time without warning!
Keep accurate records of income and expenses throughout each year; including receipts, invoices, contracts, etc. Doing this will ensure that yearly taxes can be filed accurately and promptly when needed!
After you have formed an LLC, there are several important steps that need to be taken to ensure the success of the formation process. Our article outlines the key tasks that should be completed after forming an LLC. Taking the time to understand and complete these steps will help ensure that your business is set up correctly and ready to be successful.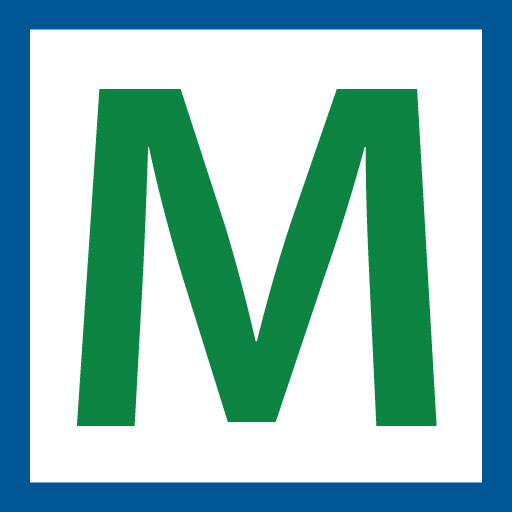 This article is created with the aid of automated technology and then carefully reviewed and verified for accuracy by our professional editors.