Please note: This page may contain affiliate links. If you buy a product or service through such a link we earn a commission at no additional cost to you.
When starting a business, entrepreneurs often face a choice between two popular formation services: Swyft Filings and CorpNet. But which one should you trust with your important documents?
Both options provide peace of mind knowing that they are backed by experienced legal advisors who understand the complexities associated with forming a business entity.
However, what sets them apart is their respective approach to customer service. In this article, we'll compare the features and benefits of each service to help you make an informed decision about how best to kickstart your new venture.
Our Featured Partners
Formation Services
Key Features
Value
Learn More

The Best Overall Formation Service

Free registered agent service for a Year.
Only pay for what you need.
Quick turnaround option available.

High-Quality Customer Support

Privacy protection.
U.S based customer support.
Upfront prices with No upsells.

The Most Cost Effective & Affordable

Free LLC Formation.
Incredible customer reviews.
Real-time order tracking.
Swyft Filings vs CorpNet: A Quick Overview
| | | |
| --- | --- | --- |
| Features | Swyft Filings | CorpNet |
| Company's Reputation | 4.8/5 | 4.1/5 |
| Customer Support | 4.0/5 | 4.6/5 |
| Affordability | 4.5/5 | 4.3/5 |
| Ease of Use | 4.6/5 | 4.4/5 |
| Registered Agent Services | 3.0/0 | 4.0/5 |
| Customers' Review and Feedback | 4.2/5 | 4.1/5 |
How We Review & Compare LLC Services
To assist you in making an informed decision between Swyft Filings and Corpnet, we thoroughly examine six crucial aspects, alongside other relevant considerations. By conducting a comprehensive analysis, we provide you with valuable insights on:
Company Reputation
Customer Service
Affordability (Prices & Packages)
Registered Agent Service
Ease of Use
Customers' Review & Feedback
Detailed Comparison: Swyft Filings vs Corpnet
1. Company's Reputation
When it comes to a company's reputation, Swyft Filings and CorpNet, both have established themselves as reliable service providers in the field of business formation and compliance.
Swyft Filings
Swyft Filings has gained a strong reputation for its streamlined and efficient processes, ensuring that customers can form their companies quickly and hassle-free. With positive customer reviews and testimonials highlighting their professionalism and responsiveness, Swyft Filings has built a solid reputation for delivering quality services.
CorpNet
On the other hand, CorpNet has also garnered a favorable reputation among entrepreneurs and business owners. Known for its personalized approach and attention to detail, CorpNet has developed a loyal customer base that appreciates their commitment to customer satisfaction.
The company has received praise for its supportive and friendly customer support team, who guide clients through the entire business formation process and address any concerns promptly.
2. Customer Service
Swyft Filings and CorpNet, both offer a range of services such as entity formation, registered agents, document filing and more. Let's compare the customer service offered by each company based on reviews from current customers.
| Swyft Filings | Corpnet |
| --- | --- |
| 4.0/5 stars | 4.9/5 stars |
| Fast response times | Highly rated customer support staff |
The overall ratings for Swyft Filings and CorpNet show that they have comparative levels of customer satisfaction when it comes to their services. Reviews indicate that Swyft Filings has fast response times while CorpNet stands out with its highly-rated customer support staff who provide helpful advice and assistance when needed. Customers also report positive experiences in terms of their interactions with both companies' representatives which is indicative of an efficient and professional approach to business.
3. Affordability (Price and Packages)
When looking at the cost comparison between these two companies, there is not much difference between them; however, the quality of service may be worth spending a few extra dollars if either provider can help make your life easier or make your business run smoother. Here are five key points worth considering when comparing these services in terms of affordability:
Swyft Filings offers flat-rate formation packages with filing fees included, while CorpNet charges customers on an à la carte basis depending on what type of entity they're forming.
Both companies provide similar customer support options such as phone calls, emails, and online chat, however neither service has live physical office locations where customers can go for assistance.
Swyft Filings allows customers to access their personalized dashboard from anywhere at anytime via mobile device, whereas CorpNet does not offer this feature yet.
Most package plans from Swyft Filings include additional benefits like optional corporate kits delivered within 7 days; much of those same features require extra costs through CorpNet's add-on options.
Finally, both companies will process your paperwork quickly and accurately so you can get started faster on running your new business without having to worry about mistakes due analysis paralysis caused by too many choices available in the market today.
Overall there may be some differences between Swyft filings vs corpnet when it comes to cost comparison but each company provides great value when compared against other providers in the industry which makes them both viable contenders when deciding who should handle your business formation needs based upon price point alone.
4. Registered Agent Service
When it comes to Registered Agent Services, Swyft Filings and Corpnet are both prominent players in the field. Online reviews and ratings provide valuable insights into the performance and customer satisfaction of these two service providers.
Swyft Filings
Swyft Filings has garnered a solid reputation for its Registered Agent Service, receiving consistently positive online reviews and high ratings. Customers often praise the company for its efficient and reliable service, with many highlighting the professionalism and responsiveness of their registered agents.
Swyft Filings' agents are frequently commended for promptly forwarding important legal documents and notifications to clients, ensuring compliance with state regulations. The company's user-friendly online platform and reasonable pricing are additional factors that contribute to its positive reviews and ratings.
However, one must keep in mind that their Registered Agent services are not included in their business formation packages and you might have to pay separately for them.
CorpNet
Corpnet, on the other hand, also receives positive reviews and ratings for its Registered Agent Service. Customers appreciate the company's attention to detail and the expertise displayed by their registered agents.
Many reviewers note that Corpnet's agents demonstrate a deep understanding of legal requirements and are proactive in assisting clients with compliance matters.
The company's customer service is often praised for its friendliness and willingness to address any concerns promptly. However, some reviewers have mentioned occasional delays in document forwarding, which can impact timeliness.
5. Ease of Use
When comparing Swyft Filings and CorpNet in terms of "ease of use," it's important to consider various aspects of their services.
Customization Options:
Swyft Filings provides more flexibility when it comes to customization options. They offer various add-ons and services, such as registered agent service, obtaining an EIN (Employer Identification Number), and compliance assistance.
This flexibility allows you to tailor your package to better suit your specific business needs. On the other hand, CorpNet has a more standardized approach with fewer customization options.
Pricing Transparency:
Swyft Filings is known for its transparent pricing structure. They clearly display the cost of their services upfront, including any additional fees or add-ons.
This transparency helps you understand the total cost of your order before proceeding. CorpNet, while still transparent, may have additional fees that are not as prominently displayed, which could potentially lead to some surprises in terms of pricing.
Online Dashboard:
Both services provide online dashboards where you can track the progress of your order and access your business documents. However, Swyft Filings' dashboard is often praised for its simplicity and ease of navigation, making it convenient to manage your business filings and related documents.
6. Customers' Review & Feedback
Swyft Filings:
Customers have enthusiastically endorsed Swyft Filings for its exceptional customer service and highly responsive support. The company's user-friendly interface and streamlined process have garnered accolades, with users finding it intuitive and easy to navigate.
Swyft Filings' efficiency in completing the formation process and delivering required documents promptly has been a standout feature. With glowing reviews highlighting their commitment to customer satisfaction, Swyft Filings has established itself as a trusted partner for LLC formation.
Corpnet:
Corpnet has also received positive customer ratings and feedback, indicating its credibility as an LLC formation company. Customers have expressed satisfaction with Corpnet's customer service, citing helpful and knowledgeable representatives who guide them throughout the formation process.
Corpnet's efficiency in completing the formation process and delivering necessary documents in a timely manner has also received positive reviews. However, while Corpnet offers a solid service, it faces stiff competition from Swyft Filings in terms of customer satisfaction and overall reputation.
Some More Features to Look At
Turnaround Time
Swyft Filings and CorpNet are two popular corporate formation services that offer comprehensive solutions for entrepreneurs. In this section, we will compare these two options in terms of time frames to get an overall view of the process involved with each one.
| Turnaround Time | Swyft Filings | CorpNet |
| --- | --- | --- |
| LLC | within 14 days | 40 to 60 business days |
| C-Corp/S-Corp | 10-20 days | 40 to 60 days |
From the table above, it is clear that Swyft Filing offers faster turnaround times than CorpNet when forming an LLC. Additionally, both companies provide feasible turnarounds when creating a corporation; however, CorpNet does take longer as compared to Swyft Filing's timeline.
A comprehensive review of the process overview reveals that both companies have their advantages when it comes to filing deadlines. With its shorter timelines for forming LLC's, Swyft Filings can be beneficial for those who want a quick solution for their business needs.
On the other hand, with its slightly longer timeframe for corporations, CorpNet may be more suitable for those looking to ensure regulatory compliance without any rush. As such, choosing which option is right depends on individual requirements and preferences.
Taking all factors into account can help make an informed decision between these two corporate formation services. Moving forward, let us now consider how they differ in regards to regulatory compliance.
Regulatory Compliance
When it comes to corporate formation, both Swyft Filings and CorpNet provide comprehensive services for entity selection and document filing. The two companies offer similar registration requirements, but the differences between them can be identified when examining their regulatory compliance capabilities.
The following points are key considerations when exploring each company's approach to legal compliances:
Availability of relevant registrations in a particular state or jurisdiction
Services geared towards specific types of business entities
Documentation preparation process, including turnaround time
Online tools that make submitting filings easier
Swyft Filings offers an expansive selection of business formations across all 50 US states along with access to international markets such as Puerto Rico, Canada and the UK. This is backed by a streamlined documentation process which includes same day registration in some cases.
Online Tools
In addition to this, they have also developed several convenient online tools like automated paperwork generation and complimentary name searches. CorpNet has its own suite of offerings tailored toward entrepreneurs looking to launch businesses quickly while staying on top of government regulations.
They specialize in LLCs and Corporations at the federal level, offering registered agent services as well as annual report reminders alongside their incorporation packages. Both companies strive to ensure customers remain compliant with applicable laws no matter where their business ventures take them.
Taking into account these factors will help entrepreneurs identify the right service provider for their needs before making any commitments. It's important to delve deeper into what each company brings to the table so you're able to make informed decisions about your entity's formation and ongoing compliance obligations.
Is there any Alternative that Outranks Both Services?
Although Swyft Filings and CorpNet have established themselves as reputable business formation services, there are numerous other alternatives that enjoy a strong reputation and may provide additional features or advantages. Taking into account a thorough analysis of the 6 Best LLC services available on the internet can help you acquire a comprehensive grasp of the highest-rated LLC companies.
Price Comparison | Swyft Filings vs CorpNet
Basic Plan
Middle Plan
Top Plan
Which LLC Service is the Best Value?
When it comes to forming a business, both Swyft Filings and CorpNet offer valuable services. While the turnaround times for documents filed with either service may differ slightly, they both provide reliable results in relatively short order.
As far as additional services go, each offers registered agent services while potentially offering discounts depending on the type of company being formed. Ultimately, which one you choose will depend on your individual needs and goals – The ultimate verdict rests solely on the particularities of your business. We would like to reiterate this final point.
Choose Swyft Filings:
Choose Swyft Filings if you're looking for competitive pricing, a user-friendly platform, and extensive customer support. They offer affordable packages, an intuitive interface, and knowledgeable representatives to assist you throughout the LLC formation process. Additionally, Swyft Filings provides additional services like registered agent services and customizable document templates.
Choose CorpNet:
On the other hand, choose CorpNet if you value a personalized customer service, extensive experience, and compliance monitoring. With CorpNet, you'll have a dedicated business filing expert guiding you through the formation process, and their 20 years of experience make them a reliable choice.
They also offer compliance monitoring services to help you stay on top of ongoing filing requirements and have strong legal partnerships for additional legal support if needed.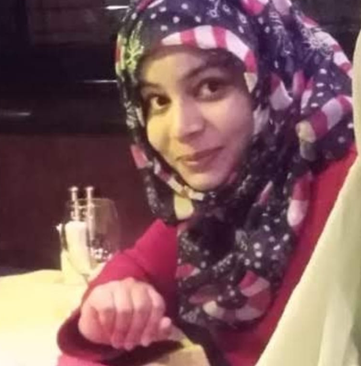 Aisha Noreen is an owner of a small business with more than 9 years of experience in the marketing industry. With the wisdom of an old soul, she always seeks innovation and mind-blowing ROI techniques. Her unique approach helped many small businesses thrive and she can surprise you in many ways as well. Believe it or not, her energy, passion, and creativity are contagious enough to transform your business and take it to another level.