When starting a business, entrepreneurs often have to choose between two of the most popular corporate formation services: Swyft Filings and CorpNet. Both offer comprehensive filing and registration packages for businesses in all 50 states, but which one should you trust with your important documents? In this article, we'll compare the features and benefits of each service to help you make an informed decision about how best to kickstart your new venture.
Both options will provide peace of mind knowing that they are backed by experienced legal advisors who understand the complexities associated with forming a business entity. However, what sets them apart is their respective approach to customer service – Swyft Filings has a team of dedicated experts on hand to answer any questions you may have while CorpNet offers detailed online resources that can guide you through every step of the process. Ultimately it depends on whether or not you want someone else doing the hard work for you or if your preference is more hands-on control over each stage of corporate formation. Keep reading as we explore further!
Overview Of Swyft Filings
The incorporation process is a vital step for any business looking to establish itself and maximize its growth potential. Swyft Filings provides an effective, efficient platform that streamlines the business formation journey while providing the support and guidance needed along the way.
Through online registration forms and access to experienced professionals in all 50 states, Swyft Filings offers a comprehensive range of services designed to make it simpler and easier to launch your new venture. With expertise across many industries, they can help you assess risks associated with specific locations or activities so that you're set up for success from day one.
From filing necessary documents with state agencies to obtaining tax ID numbers and more, Swyft Filings has the tools you need to build a solid foundation for your business. Their simple interface eliminates unnecessary paperwork and simplifies important processes like setting up corporate banking accounts, registering trademarks, and handling other key tasks related to starting a company—all without breaking the bank on professional fees. Now that we've discussed how Swyft Filings helps businesses form quickly and efficiently, let's turn our attention to Corpnet.
Overview Of Corpnet
CorpNet is an online business filing service that provides access to a variety of legal documents, including formation and ongoing compliance services. It offers customers the ability to form corporations and limited liability companies (LLCs) in all 50 states as well as Washington D.C., Guam, and Puerto Rico. The company also offers registered agent services, trademark filings, and periodic reporting for businesses.
The features offered by CorpNet can be found on its website:
Incorporation Services – Easily file corporate or LLC formations with same-day processing available in some cases;
Registered Agent Services – Receive notifications on behalf of the corporation/LLC from state agencies;
Compliance & Reporting Services – Ensure continued compliance with various annual requirements at the federal and state level.
Through customer reviews and feedback left on multiple platforms, it appears that many users are satisfied with their experiences using CorpNet's services. Most people report positive interactions with staff members who were very helpful in completing their desired tasks quickly and correctly.. This has been echoed in several online forums where customers shared their satisfaction working with the company's team members. With this kind of reputation behind them, we can move onto evaluating how they compare to Swyft Filings when it comes to customer service.
Customer Service Comparison
Swyft Filings and CorpNet are two leading online corporate service providers. They both offer a range of services such as entity formation, registered agents, document filing and more. Here we compare the customer service offered by each company based on reviews from current customers.
| Swyft Filings | Corpnet |
| --- | --- |
| 4.8/5 stars | 4.9/5 stars |
| Fast response times | Highly rated customer support staff |
The overall ratings for Swyft Filings and CorpNet show that they have similar levels of customer satisfaction when it comes to their services. Reviews indicate that Swyft Filings has fast response times while CorpNet stands out with its highly-rated customer support staff who provide helpful advice and assistance when needed. Customers also report positive experiences in terms of their interactions with both companies' representatives which is indicative of an efficient and professional approach to business.
When looking at the cost comparison between these two companies, there is not much difference between them; however, the quality of service may be worth spending a few extra dollars if either provider can help make your life easier or make your business run smoother. The decision ultimately depends on individual needs and preferences but both companies appear to be reliable choices for those seeking affordable corporate services online.
Cost Comparison
When it comes to cost effectiveness, swyft filings and corpnet have different expense structures that follow distinct pricing models. Comparing the two services is essential for any business looking to form a corporation or LLC in order to find the best option for their particular needs. Here are five key points worth considering when comparing these services:
Swyft Filings offers flat-rate formation packages with filing fees included, while CorpNet charges customers on an à la carte basis depending on what type of entity they're forming.
Both companies provide similar customer support options such as phone calls, emails, and online chat, however neither service has live physical office locations where customers can go for assistance.
Swyft Filings allows customers to access their personalized dashboard from anywhere at anytime via mobile device, whereas CorpNet does not offer this feature yet.
Most package plans from Swyft Filings include additional benefits like free registered agent service for one year after formation and optional corporate kits delivered within 7 days; much of those same features require extra costs through CorpNet's add-on options.
Finally, both companies will process your paperwork quickly and accurately so you can get started faster on running your new business without having to worry about mistakes due analysis paralysis caused by too many choices available in the market today.
Overall there may be some differences between swyft filings vs corpnet when it comes to cost comparison but each company provides great value when compared against other providers in the industry which makes them both viable contenders when deciding who should handle your business formation needs based upon price point alone. With all things considered time frame comparison becomes another important factor when selecting the right partner for helping you start off successfully into entrepreneurship!
Time Frame Comparison
Swyft Filings and CorpNet are two popular corporate formation services that offer comprehensive solutions for entrepreneurs. In this section, we will compare these two options in terms of time frames to get an overall view of the process involved with each one.
The table below provides a comparison between Swyft Filings and CorpNet's processing times:
Swyft Filings
CorpNet
LLC
8-12 hours
2 days
C-Corp/S-Corp
10-20 days
15 days
From the table above, it is clear that Swyft Filing offers faster turnaround times than CorpNet when forming an LLC. Additionally, both companies provide comparable turnarounds when creating a corporation; however, CorpNet does take slightly longer as compared to Swyft Filing's timeline.
A comprehensive review of the process overview reveals that both companies have their advantages when it comes to filing deadlines. With its shorter timelines for forming LLC's, Swyft Filings can be beneficial for those who want a quick solution for their business needs. On the other hand, with its slightly longer timeframe for corporations, CorpNet may be more suitable for those looking to ensure regulatory compliance without any rush. As such, choosing which option is right depends on individual requirements and preferences. Taking all factors into account can help make an informed decision between these two corporate formation services. Moving forward, let us now consider how they differ in regards to regulatory compliance.
Regulatory Compliance
When it comes to corporate formation, both Swyft Filings and CorpNet provide comprehensive services for entity selection and document filing. The two companies offer similar registration requirements, but the differences between them can be identified when examining their regulatory compliance capabilities.
The following points are key considerations when exploring each company's approach to legal compliances:
Availability of relevant registrations in a particular state or jurisdiction
Services geared towards specific types of business entities
Documentation preparation process, including turnaround time
Online tools that make submitting filings easier
Swyft Filings offers an expansive selection of business formations across all 50 US states along with access to international markets such as Puerto Rico, Canada and the UK. This is backed by a streamlined documentation process which includes same day registration in some cases. In addition to this, they have also developed several convenient online tools like automated paperwork generation and complimentary name searches. CorpNet has its own suite of offerings tailored toward entrepreneurs looking to launch businesses quickly while staying on top of government regulations. They specialize in LLCs and Corporations at the federal level, offering registered agent services as well as annual report reminders alongside their incorporation packages. Both companies strive to ensure customers remain compliant with applicable laws no matter where their business ventures take them.
Taking into account these factors will help entrepreneurs identify the right service provider for their needs before making any commitments. It's important to delve deeper into what each company brings to the table so you're able to make informed decisions about your entity's formation and ongoing compliance obligations.
Pros And Cons Of Each Service
Swyft Filings and CorpNet are two of the most popular services for corporate formation. While each offers distinct advantages, they also have certain drawbacks that must be taken into consideration before selecting a service provider. In terms of regulatory compliance, both services provide reliable assistance in forming corporations; however, when it comes to ease of use and user experience, differences between Swyft Filings and CorpNet become evident.
Swyft Filings is renowned for its intuitive web platform that allows users to quickly complete the entire process from start to finish without any technical expertise or assistance from an attorney. Additionally, their customer support team is available around the clock via email and phone to assist with any questions throughout the process. On the other hand, although CorpNet provides comprehensive document preparation services along with personalized guidance from experienced attorneys, its interface can be difficult for those who don't entirely understand legal jargon or lack extensive knowledge about business formations.
When deciding which service suits your needs best, weigh out all pros and cons carefully. Consider not only how successful you want your company formation process to be but also what type of environment you would feel more comfortable navigating – one with professional help at every step or one where you take full control yourself. Ultimately, it's up to you decide which approach works best for your particular circumstance.
Frequently Asked Questions
How Long Does It Take To Form A Business With Either Swyft Filings Or Corpnet?
Forming a business doesn't have to be difficult. The cost comparison and state availability of Swyft Filings and CorpNet make it easier than ever for entrepreneurs to become their own boss. With both services, you can set up your business in minutes with the help of experienced professionals who will walk you through every step of the process. There's no need to wait around; now is the perfect time to take control of your future.
Does Either Swyft Filings Or Corpnet Offer Any Additional Services Such As Registered Agent Services?
Pricing structure and customer support are important to consider when selecting corporate formation services. Both Swyft Filings and CorpNet offer more than just a straightforward entity filing process; they both also provide registered agent services. If you're looking for additional help with your business, these companies can be invaluable resources. With their pricing structures catered towards small businesses and startups, as well as excellent customer support designed to ensure that no aspect of the process is left behind, there's really nothing stopping you from getting started on achieving your dreams of financial freedom today!
Is There A Difference In The Turnaround Times Of Documents Filed With Swyft Filings Vs Corpnet?
When researching the differences in turnaround times of documents filed with corporate formation services, cost comparison and customer reviews are key. It's important to note that most companies have a base standard for document processing time. However, this can vary depending on which service you choose as well as other external factors such as workload or holidays. Ultimately, it is up to the business owner to research both options thoroughly before making their decision. By weighing out all available options, entrepreneurs gain the freedom they need to make an informed choice about their company's future.
Does Either Swyft Filings Or Corpnet Offer Any Discounts Depending On The Type Of Business Being Formed?
When it comes to filing fees, both Swyft Filings and CorpNet offer competitive prices. However, when you compare the two side by side, there is a noticeable difference in discounts offered depending on the type of business being formed. On average, LLCs save up to 20% more with Swyft Filings than they would with CorpNet – making them an attractive option for entrepreneurs seeking financial freedom.
Does Either Swyft Filings Or Corpnet Offer Any Special Features Or Benefits That The Other Does Not?
When selecting a corporate formation service, it's important to consider what special features and benefits each provider offers. Both Swyft Filings and CorpNet have competitive pricing structures, but they also offer unique customer support options that may be more advantageous for certain types of businesses. For example, Swyft Filings provides an online platform with access to virtual business resources such as templates, state-specific forms, legal advice from professionals, and more. Meanwhile, Corpnet offers personalized guidance from experienced business filing specialists. Ultimately, the choice between these two services should come down to which one best meets your needs in terms of pricing structure and customer service offerings.
Conclusion
When it comes to forming a business, both Swyft Filings and CorpNet offer valuable services. While the turnaround times for documents filed with either service may differ slightly, they both provide reliable results in relatively short order. As far as additional services go, each offers registered agent services while potentially offering discounts depending on the type of company being formed. Ultimately, which one you choose will depend on your individual needs and goals – but rest assured that whichever route you take, you'll be in good hands! With their commitment to excellence and dedication to customer satisfaction, these two corporate formation services are sure to exceed all expectations.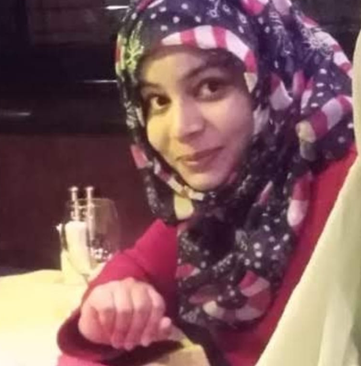 Aisha Noreen is an owner of a small business with more than 9 years of experience in the marketing industry. With the wisdom of an old soul, she always seeks innovation and mind-blowing ROI techniques. Her unique approach helped many small businesses thrive and she can surprise you in many ways as well. Believe it or not, her energy, passion, and creativity are contagious enough to transform your business and take it to another level.