When it comes to finding a registered agent for your business, you have many options. Two of the top contenders are Northwest Registered Agent and Harbor Compliance. Both offer excellent services that can help make setting up a business simpler and more straightforward than ever before. But which one is right for you? In this article, we'll compare the features and benefits offered by both companies so you can make an informed decision about what's best for your needs and aspirations. We'll look at how their fees stack up against each other, as well as which offers the most comprehensive services – all while keeping in mind that freedom is key!
Overview Of Northwest Registered Agent
The process of setting up a business can be complicated and overwhelming, especially when trying to navigate the various registration requirements and compliance policies. But luckily, organizations like Northwest Registered Agent are here to help guide entrepreneurs through this challenging journey. Founded in 1998, their extensive experience helping businesses across the United States become legally compliant make them one of the most trusted names for entity formation services in the country.
Northwest Registered Agent is an authorized agent that provides registered office address services as well as state filing documents such as Articles of Organization or Incorporation. In addition to these services, they also offer name availability searches and other helpful resources designed to simplify the business setup process. Furthermore, their knowledge of legal regulations means that companies receive accurate advice from knowledgeable professionals who understand all aspects of corporate organization.
This comprehensive suite of options not only makes it easier for entrepreneurs to start their own ventures but also gives peace-of-mind knowing that any paperwork submitted is handled with accuracy and efficiency. The next section will delve into how Harbor Compliance offers similar solutions to help businesses remain legally compliant both now and into the future.
Overview Of Harbor Compliance
Harbor Compliance is a compliance services provider that helps business owners and entrepreneurs meet their state regulations. They provide complete coverage of all necessary requirements to keep businesses in good standing with the authorities. From entity formation to ongoing maintenance, they offer full-service support to ensure companies are compliant with the law.
The company provides specific packages tailored to various types of entities so customers can select the exact level of service required for each situation. Business owners can determine what type of package best meets their needs based on factors such as complexity, budget, and more. Additionally, Harbor Compliance also offers specialized products designed specifically for non-profits, foreign qualifications, and mergers/acquisitions.
Their team is comprised of experienced professionals who have an extensive understanding of state rules and regulations related to corporate filings. By working closely with clients from start to finish, Harbor Compliance ensures that every aspect is taken into consideration when it comes to meeting compliance requirements. With years of experience helping companies stay compliant in all 50 states across the U.S., this organization has established itself as a leader in the industry.
Having now discussed Northwest Registered Agent and Harbor Compliance separately, we will now compare them side by side in terms of services offered and fees charged.
Service Comparisons
When it comes to entity formation and business filings, northwest registered agent and harbor compliance offer a range of services. Understanding the differences between them can help you choose the best option for your needs.
Northwest registered agent provides comprehensive legal solutions that include forming entities in all 50 states as well as Washington D.C., serving process on behalf of businesses, obtaining corporate records from secretary of state offices, and more. They also provide additional services such as document retrieval, scanning documents into their secure digital platform, tracking due dates to ensure timely filing, and 24/7 customer support with attorneys available during normal business hours.
Harbor Compliance offers similar services but focuses primarily on providing assistance when forming new entities across the country. They specialize in helping entrepreneurs set up LLCs and corporations quickly by preparing forms to be filed with the appropriate government agencies. The company also provides ongoing assistance throughout the life cycle of a business including annual report filings, changing information about existing entities, dissolving or merging companies, name availability searches, and other related activities.
Both companies have established processes and systems designed to make setting up an entity simple yet effective for customers looking for reliable service providers. By comparing both options side-by-side it's easy to see why many entrepreneurs turn to either northwest registered agent or harbor compliance when they need help forming a business entity. Taking the time to review each service offering will ultimately lead to making an informed decision about which solution is right for you. With this knowledge in hand let's move onto fees and pricing so we can understand how much these services cost.
Fees And Pricing
The cost structure of your business can be a make-or-break factor when selecting an agent. Choosing the right partner is critical for success and one that offers value for money, not just in terms of service quality but also pricing models.
For many businesses, Northwest Registered Agent stands out from the crowd with its competitive rates and clear billing policies. Every client will have access to transparent fees without any hidden costs – no surprise charges ever! You always know exactly what you're paying for and how much it costs.
With Harbor Compliance, there are several different pricing structures available based on individual needs. The company's experienced team provides personalized guidance to ensure that each customer gets the best package tailored to their specific requirements – all at an affordable price point. This ensures that customers get maximum value for their investment while staying within budget constraints.
Quality Of Service
When it comes to quality of service, Northwest Registered Agent and Harbor Compliance have different methods for helping their customers meet compliance requirements. Northwest Registered Agent is a nationwide leader in its industry that offers efficiency benefits like online filing support, reducing paperwork and easing the process of setting up new businesses. Their customer care team also provides professional assistance with forming corporations, limited liability companies (LLCs), non-profits and other business entities.
Harbor Compliance has established itself as an easy-to-use platform for staying compliant with state regulations. This company's services include entity formation documents, annual report filings, registered agent designations, good standing certificates and more. With Harbor Compliance's intuitive interface, users can access all necessary forms quickly so they can focus on running their businesses instead of worrying about legal issues.
Both Northwest Registered Agent and Harbor Compliance offer solutions that make meeting complex compliance requirements simple. For those looking for reliable help with incorporating or maintaining their businesses legally while freeing up time to focus on other tasks, these two companies provide valuable services that will benefit them greatly. Moving forward to the next section regarding customer reviews can provide further insights into how well each company serves its customers.
Customer Reviews
It is important for business owners to find the perfect registered agent and compliance service that meets their needs. To make an informed decision, customer reviews are essential in understanding other users' experiences with Northwest Registered Agent and Harbor Compliance services.
The support staff at both companies have been highly praised by customers who appreciate timely responses and helpful advice. Customers report high satisfaction with the turnaround times of each company, claiming they receive assistance quickly and efficiently. Many customers also note that instructions provided by both companies are easy to follow, enabling them to complete needed tasks without delay or confusion.
Although many customers rate these two companies similarly overall, some unique features set them apart from one another. Comparing the pros and cons of each service can help potential customers decide which option best fits their particular situation.
Pros And Cons
Choosing between northwest registered agent and harbor compliance can seem like an insurmountable task. It's really a choice between two titans of the industry – both offering unparalleled efficiency benefits, time savings, and ease-of-use to business owners across the nation. To help make this decision easier for you, let's take a look at the pros and cons of each option:
Northwest Registered Agent Pros:
• They provide unbeatable customer support that is available 24/7
• Their prices are highly competitive in comparison with other service providers
• You get access to additional services such as name searches and document filing
Harbor Compliance Pros:
• Offers exceptional services when it comes to tax filings and compliance requirements
• Highly rated by customers due to its user-friendly platform and excellent customer service team
• Hassle-free registration process with no hidden costs or fees
Both companies have something unique to offer, but which one should you choose? Northwest Registered Agent provides top notch customer support while Harbor Compliance offers superior services when it comes to tax filings and compliance requirements. Ultimately, you'll need to evaluate your needs before making a final decision on which company is best suited for your business.
Frequently Asked Questions
How Long Does It Take To Set Up An Account With Northwest Registered Agent Or Harbor Compliance?
Setting up an account with either Northwest Registered Agent or Harbor Compliance typically does not take too long, depending on your pricing structure. Customers have reported that the process can take only a few minutes to complete and get started. Most reviews highlight how customer support is very helpful in expediting the setup of their accounts. This makes it easy for customers to create an account quickly so they can begin taking advantage of all their services right away.
Can I Customize My Services With Northwest Registered Agent Or Harbor Compliance?
Are you searching for that special something when it comes to choosing a service provider? Look no further, as Northwest Registered Agent and Harbor Compliance provide the ultimate customization options! With customer reviews galore, pricing models sure to please any budget, and an engaging style that speaks of freedom – these two services are sure to make you stand out from the pack. So don't wait another minute – customize your experience today with one of our top-notch providers!
Does Northwest Registered Agent Or Harbor Compliance Provide Support To Customers In Other Countries?
When it comes to international fees and local laws, customers of Northwest Registered Agent or Harbor Compliance have the assurance that they will be supported in any country. Both companies offer reliable services that are tailored to meet the customer's needs no matter where they may be located. With helpful advice from experienced professionals, customers can rest assured knowing their business is in good hands with either company. By helping customers stay compliant with all the relevant regulations worldwide, both companies enable growth and freedom for those who desire success on a global level.
Does Northwest Registered Agent Or Harbor Compliance Have Any Additional Services Beyond Registered Agent Services?
When it comes to registered agent services, pricing structure and service fees are important considerations. Northwest Registered Agent offers additional services beyond the basic registered agent requirements such as document retrieval, compliance monitoring, and corporate record keeping. These features come at a cost but can offer significant savings in time and money over the long run. Harbor Compliance also provides an array of value-added services that can help companies stay compliant with their state regulations while avoiding costly penalties. Both providers have comprehensive fee structures so customers should review each carefully before making a decision on which best suits their needs.
Is There A Minimum Contract Period With Northwest Registered Agent Or Harbor Compliance?
When it comes to choosing a registered agent, the question of minimum contract periods is an important one for customers. With cost comparison and customer reviews in mind, many providers offer different lengths of contracts or no contract at all. Some providers may require that you sign up for a certain period of time while others will allow you to go month-to-month with no long term commitment required. Ultimately, it's best to do your research before signing any agreement so that you can make sure the provider offers what works best for you and your business.
Conclusion
Overall, Northwest Registered Agent and Harbor Compliance offer similar services to assist businesses with their registered agent needs. Both companies can help set up accounts quickly and provide support for customers in other countries, as well as additional services beyond the traditional offering of a registered agent. As far as contract length goes, there is no minimum period required by either company; however, each has different pricing plans available that allow customers to customize their experience. Choosing between these two entities is like splitting hairs: both have an excellent reputation for providing reliable service and trustworthy advice. Ultimately it comes down to preference and budget when deciding which one will be best suited for your business's needs.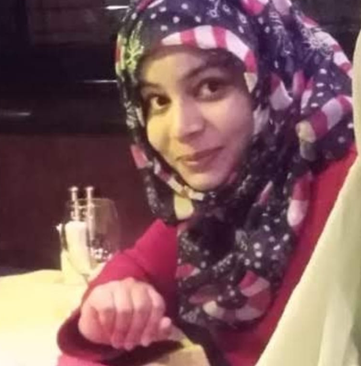 Aisha Noreen is an owner of a small business with more than 9 years of experience in the marketing industry. With the wisdom of an old soul, she always seeks innovation and mind-blowing ROI techniques. Her unique approach helped many small businesses thrive and she can surprise you in many ways as well. Believe it or not, her energy, passion, and creativity are contagious enough to transform your business and take it to another level.