Please note: This page may contain affiliate links. If you buy a product or service through such a link we earn a commission at no additional cost to you.
Choosing the right registered agent for your business is essential. With Northwest Registered Agent and InCorp, you have two of the most trusted services available to ensure that your company's legal documents are processed correctly and quickly. As a research analyst, I'm here to help you decide which one best suits your needs so that you can focus on running your business with confidence and freedom.
In this article, we'll take an in-depth look at both options to compare their features, benefits and pricing models. We'll review customer feedback from real users in order to give you a realistic view of what each service has to offer. By the end of this article, you should be able to make an informed decision as to which registered agent works best for you and your business goals.
Overview Of Northwest Registered Agent
Northwest Registered Agent provides business owners with a comprehensive suite of services to help them meet their state filing requirements. From maintaining your records and helping you remain compliant with the ever-changing state laws, to offering competitive annual fees, Northwest Registered Agent is your go-to source for all your registered agent needs. With decades of experience in the industry, they understand that success depends on giving entrepreneurs the tools they need to achieve their goals.
The team at Northwest Registered Agent understands the unique challenges entrepreneurs face when starting or running a business. Taking advantage of cutting edge technology and modern approaches to customer service, they provide reliable support for companies that are just getting off the ground or already established in multiple states across America. They also strive to make it easier for businesses to stay up-to-date with changing regulations by providing detailed information about each state's rules and guidelines as well as ongoing updates on new filings and documents.
Whether you're looking for assistance with setting up a new entity or keeping records updated throughout the year, Northwest Registered Agent has everything you need under one roof. Their commitment to excellence ensures that clients can always trust them to provide fast, accurate service without any surprises along the way. By choosing Northwest Registered Agent's services, entrepreneurs can focus on growing their businesses while staying protected from costly compliance issues. Moving forward into our next section, let's take an overview look at Incorp.
Overview Of Incorp
InCorp is a well-known business formation and management service provider in the United States. It offers both domestic and international services, providing customers with expertise on filing documents with state agencies, helping them stay compliant with applicable rules and regulations. In addition to its extensive selection of services, InCorp also boasts high standards when it comes to customer service and quality of services offered.
The company has been around since 1998, offering comprehensive solutions for entrepreneurs starting businesses or managing existing ones. Its primary mission is to provide clients with reliable advice throughout their journey while keeping up-to-date with changing legislation requirements from state government entities. Furthermore, InCorp's highly trained staff have a strong reputation for assisting customers quickly without compromising service quality.
All operations are run by experienced professionals who always strive to exceed client expectations as they understand that success depends heavily on customer satisfaction. Over the years, InCorp has developed an impressive track record of satisfied customers who continually rely on its efficient processes and knowledgeable personnel. With this kind of dedication to offering superior support, it's no surprise that many turn to InCorp for help with all their business needs. To make sure they continue delivering exceptional experiences, they invest in continuous training and education initiatives so employees can remain at the top of their field. Moving forward then…
Features Comparison
As businesses look to expand their ventures, they often need assistance with business services and filing requirements. Two of the top providers in this space are Northwest Registered Agent (NRA) and InCorp. While both have strengths that can benefit companies in different ways, it is important to understand the features each one provides before making a decision.
To begin, NRA offers a number of online resources for entrepreneurs seeking general information on starting a business or managing existing operations such as setting up an LLC or corporation, registering trademarks, and more. Furthermore, NRA assists with state filings like annual reports and responding to processes related to litigation and other matters. However, some customers may find these offerings limited compared to those offered by InCorp.
In contrast, InCorp prides itself on being an all-in-one solution offering incorporation services along with registered agent service from experienced professionals who provide personalized attention when needed. Their compliance management system also helps clients meet their ongoing filing requirements quickly and easily while providing automated reminders about upcoming due dates so no deadlines are missed. With its comprehensive suite of tools designed specifically for companies looking for reliable support during any stage of their corporate lifecycle, InCorp appears to be the clear choice for many businesses looking for high quality services at competitive prices.
Benefits Comparison
When it comes to finding a reliable registered agent, Northwest Registered Agent and Incorp are two of the most popular options. Both offer high-quality services and expert advice, so making the right choice can be challenging. In order to differentiate between these two companies, let's review some benefits they each provide:
Northwest Registered Agent – Access to free legal forms library; flat rate for all states; experienced staff that is available 24/7
Incorp – Personalized customer service; ability to choose different tiers of service packages; in-house legal team with expertise in compliance laws
Both of these companies have their own unique advantages when it comes to finding an effective registered agent solution. But no matter which one you ultimately decide upon, you can rest assured knowing that both companies offer excellent levels of service reliability and access to expert advice. It's now time to move on and compare pricing structures of each company.
Pricing Comparison
In this day and age, it's essential to compare the cost structure of different service providers. Northwest Registered Agent (NWRA) and Incorp are two companies providing similar services for businesses. Let's take a deep dive into their pricing structures to evaluate which one is better suited for your needs.
To start with NWRA, they offer four tiers of plans that range from $125 per year up to $235 annually. All packages come with some standard features like access to an online dashboard, a registered agent appointment notice monitor, support through email or phone call during business hours. However, their higher-end plan also provide more specific benefits such as annual compliance reminders and free name reservations in all states.
On the other hand, Incorp offers three distinct plans starting at $99 per year that include all basic services mentioned above plus additional perks such as LLC document filing assistance and attorney advice on demand. Although they don't have any mid-tier package available unlike NWRA, their premium plan provides even more options like toll-free customer care line and biannual tax report reviews for just under $200 each year – making them a great choice if you're looking for high service levels without breaking the bank.
Customer Reviews
Customer reviews of Northwest Registered Agent and Incorp have been overwhelmingly positive. Many report excellent customer service, with helpful representatives available to answer questions quickly and clearly. It is apparent that both services have invested in efficient operations to ensure a smooth customer experience.
In terms of product offerings, customers are pleased by the range of solutions offered by both companies. Whether they need help forming an LLC or incorporating a business, people appreciate having access to such high-quality assistance at relatively low costs. Furthermore, the user-friendly interface makes it easy for anyone to navigate their products and services without difficulty.
By all accounts, these two businesses provide reliable options when considering registering a new company or updating existing corporate documents. Their streamlined processes make even complex tasks simple for entrepreneurs who may lack experience in legal matters. The combination of value and convenience put them ahead of competitors within this market segment – leaving customers with peace of mind as they move forward with their business plans. With these insights into customer satisfaction now understood, let's turn our focus towards final thoughts on Northwest Registered Agent and Incorp.
Final Thoughts
After studying the customer reviews for both Northwest Registered Agent and Incorp, it's clear that each company has its own individual strengths. For some customers, initial impressions of one service may vary drastically from alternative services. With this in mind, let us take a closer look at what each provider offers.
At first glance, Northwest Registered Agent appears to be the more affordable option between the two providers. Many reviewers cited their consistently low fees as a major factor when selecting them over other registered agents. However, if you need access to additional resources beyond basic filing services, then Incorp could be your best bet. Not only do they provide those extra features such as corporate kits and foreign qualifications – but many users have also noted how impressed they were with the level of support provided by Incorp staff during their onboarding process.
When comparing these two companies side-by-side, there is no right or wrong answer on which one to choose – it all comes down to personal preference and which features are most important to you. It is safe to say though that both Northwest Registered Agent and Incorp offer reliable services backed up by an excellent reputation among satisfied customers.
Frequently Asked Questions
Is Northwest Registered Agent Or Incorp Better For Small Businesses?
When it comes to choosing the right registered agent for your small business, cost comparison and customer service are two of the most important factors. A research analyst can provide a comprehensive overview of both Northwest Registered Agent and InCorp on these criteria to help you decide which is better suited for you. Each provider offers different levels of support for businesses at different stages of growth, so be sure to consider all aspects before making your final decision. With their commitment to providing excellent customer service and competitive pricing, either option could prove beneficial in helping you achieve freedom as an entrepreneur.
How Quickly Can I Form An Llc With Either Northwest Registered Agent Or Incorp?
When it comes to forming an LLC, the timeframe can differ depending on the company you choose and the state in which you are filing. Northwest Registered Agent processes LLC formation orders typically within 1-3 business days while InCorp has a guaranteed same day turnaround time for most states. Both companies also offer excellent customer support throughout the process so that customers have peace of mind when starting their businesses. Ultimately, if speed is your primary concern, then InCorp may be the better option for quickly forming an LLC.
Does Either Service Provide Assistance With Ongoing Compliance Requirements?
Are you in need of ongoing compliance requirements assistance? Look no further! Northwest Registered Agent and InCorp both provide exceptional customer support to help guide you through the registration process. With their expertise, they make sure that all your legal obligations are met while allowing you the freedom to focus on what matters most – growing your business. Whether it's setting up a new LLC or keeping up-to-date with annual reports, these two companies will take care of all the hard work for you so you can reach success quickly.
Can I Switch From One Service To The Other After I Initially Form My Llc?
When deciding between services to form an LLC, you may wonder if it's possible to switch from one service to the other after your initial formation. The answer is yes! Depending on the cost comparison and customer reviews of each company, you can evaluate which one suits you best and make a change at any time. However, be sure to consider all associated fees for switching before making a decision as some companies may charge more than others for this type of transition. Ultimately, with careful research and consideration of the pros and cons for both options, you will be able to find a solution that allows you freedom in choosing the right fit for your business needs.
Are There Any Hidden Fees Associated With Using Northwest Registered Agent Or Incorp?
As you consider forming your LLC, the last thing you want to worry about are hidden fees. Price comparison and customer service should be at the top of your list when evaluating potential providers. But what if there were additional costs lurking in the background? We have done our research to ensure that Northwest Registered Agent and InCorp offer an upfront pricing structure with no surprises along the way. Their commitment to transparency allows entrepreneurs everywhere to focus on their dreams without any unexpected financial burdens holding them back from achieving true freedom!
Conclusion
In conclusion, both Northwest Registered Agent and InCorp offer quality services for small businesses looking to form an LLC. While the speed of service is comparable between the two companies, there are some differences in other areas. For example, Northwest Registered Agent offers help with ongoing compliance requirements while InCorp does not. Additionally, it's possible to switch from one service to the other after initially forming your LLC but you should be aware that switching may incur costs or fees. Ultimately, I'd recommend researching both options carefully before making a decision so you can choose the best option for your needs. After all, every business has unique goals and requirements – what works well for someone else may not be the right choice for you.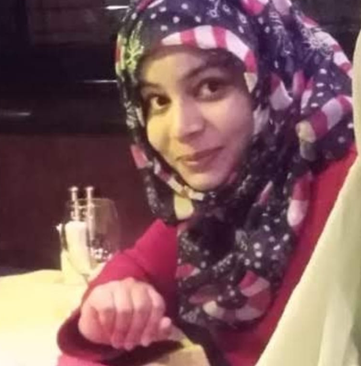 Aisha Noreen is an owner of a small business with more than 9 years of experience in the marketing industry. With the wisdom of an old soul, she always seeks innovation and mind-blowing ROI techniques. Her unique approach helped many small businesses thrive and she can surprise you in many ways as well. Believe it or not, her energy, passion, and creativity are contagious enough to transform your business and take it to another level.