Please note: This page may contain affiliate links. If you buy a product or service through such a link we earn a commission at no additional cost to you.
A registered agent, technically, is the point of contact for legal correspondence for your business. Most states require you to have a registered agent for your LLC, corporation, and other business models. Here we'll go through some of the best-registered agent services out there to help take an informed decision.
Our Featured Choice
Registered Agent Services
Key Features
Value
Learn More

The Best Overall Formation Service

Free registered agent service for a Year with LLC service.
Anytime access to online documents.
Expert support 24/7.

The Top-Notch Customer Care

Security and data privacy assurance.
Locally scan your documents.
Free registered agent with LLC service annually.
Some Startups Also Consider Incfile
Formation Services
Key Features
Value
Learn More

One Of The Leading Reliable Company

A unique online dashboard.
Trusted by over 800,000 business owners.
A Good option for startups.
That registered agent (sometimes called, statutory agent, or agent for service of process also) could be you, your spouse, a close relative, or a friend- given that they meet the state criteria, or you can hire a professional for the said task.
A professional registered agent has got many benefits over registering yourself or a close family member for legal correspondence. Therefore, many business owners prefer to hire a professional to correspond on their behalf.
Entrepreneur Favorites

Before you dive in, let us have a look and know what makes these registered agent services the entrepreneur's most favored among all the available registered agent services.
Comparison Table: ZenBusiness vs NW Registered Agent
| | ZenBusiness | NW Registered Agent |
| --- | --- | --- |
| Customers Rating | 4.7/5 | 4.6/5 |
| Pricing & Features | Excellent | Great |
| Customer reviews | Excellent | Great |
| Customer support | Great | Excellent |
| Experience | Great | Excellent |
| User-friendliness | Good | Excellent |
The market is flooded with companies claiming to provide the best-registered agent services online. This overcrowding makes it difficult to choose the one which is best suited to one's needs. Moreover, which company's claim for the best-registered agent services is valid, remains a big question.
For this buying guide, we have reviewed almost 15 acclaimed online companies for these services and come up with the 6 best-registered agent services. We dug deep and outlined the features which set these companies apart.
---
Top 6 Registered Agent Services Reviewed: (Overview)
Since you have gone through the brief features of the 2 top-rated registered agent services outlined by the entrepreneur, let us look in-depth and compare the exciting attributes of the top 6 companies. Below we have listed our top picks in the industry with their pricing for registered agent services.
ZenBusiness offers high-quality registered agent features at an affordable price. This is what makes them the favorite of small business owners.
Read Review or Visit the Website.
Northwest Registered Agent ($125/year)
Due to the easy and quick checkout process, Northwest registered agents are famous among many business owners.
Read Review or Visit the Website.
Due to their free premium services at the basic level package, people in business love IncFile.
Read Review or Visit the Website.
LegalZoom ($159-299/year)
LegalZoom has been in this business for more than 20 years. Their experience and huge customer list make them the most well-known company.
Read Review or Visit the Website.
With quick and reliable services at such an affordable price, small business owners love to hire SwiftFiling registered agents.
Read Review or Visit the Website.
Rocket Lawyer ($149.99/year)
In case you need ongoing legal services, Rocket Lawyer is the smart choice.
Read Review or Visit the Website.
---
Best Registered Agent Services: (Detailed Review)
Best Choice: Recommended
ZenBusiness Registered Agent
The Best Registered Agent for Small Business- Quality in Affordable Price
Zenbusiness offers you LLC formation or incorporation services at just $39 plus a state fee with a full year of free registered agent services. The exclusive registered agent services start from $99. ZenBusiness is one of the fastest filing companies for new businesses.
With ZenBusiness, you can enjoy every perk of registered agent services offered by big brands in the industry. What LegalZoom offers at $299, you can get her for just $39.
ZenBusiness is a socially conscious company with excellent customer support and swift procedures, making them the favorite among a large business community. The client may not find much hand-holding, given that most of the company's services are automated.
Pros and Cons
| | |
| --- | --- |
| Pros | Cons |
| Affordable pricing with great features | Short track record |
| No upsells | No customer care on Saturdays |
| Easy automates services | No support over the phone |
| Live chat support | |
| Worry-free guarantee | |
| Outstanding customer support network | |
| Excellent reviews | |
Price & packages
People mostly go for ZenBusiness's LLC formation or incorporation packages. Even the basic package offers full-year registered agent services inclusive of LLC formation services for just $39.
Standalone registered agent services start from $99, and premium packages range from $149 to $249. These upgraded services include:
Annual filing report alerts
Two free filing changes per annum (you still need to pay the state fee)
Document submission on your behalf
Guaranteed worry-free compliance
Customer service
Outstanding customer care is a prominent feature of ZenBusiness. Their customer support representatives are available on the phone, by email, or by live chat during business hours. They are knowledgeable, polite, and friendly and answer your query in the best possible way. Without the waste of a second, you will get the solution from the representatives once you get in touch with them.
Rating and customer reviews
With more than 4,507 reviews in such a short time, ZenBusiness has proven its credibility in this business. Almost all reviews reflect positive feedback. Customers are happy about the ease of use of services and how much money they have saved with ZenBusiness.
Trust pilot gave them a 4.8/5 star rating on 4507 reviews.
Exceptional Customer Care
Northwest RA – Registered Agent Service
Most Experience Business Registration Service with Exceptional Customer Support
Since 1898, Northwest has served millions of customers from a diverse range of businesses. For registered agent services, Northwest has been a big name. It is leverage for entrepreneurs who are looking forward to forming a business through online means. This is the only company that locally scans every document that they receive on your behalf. Other registered agents only scan state documents and legal summons.
northwest registered agent services are known for their phenomenal customer care services with flexible timings. Their customer service representatives are available on weekends too. With over a two-decade of experience, Northwest is the absolute choice for brand-conscious businessmen.
Pros and Cons
| | |
| --- | --- |
| Pros | Cons |
| Incredible customer support | Relatively expensive |
| Personal assistance to every customer | A few reviews in comparison to the number of customers they have served |
| Local scanning of every document | |
| Free registered agent services for the 1st year of incorporation with them | |
| No upsells and they carry no partnership with others | |
| Respect privacy and do not sell your company's information to others | |
Price and Packages
Registered agent services are one of the premium offerings of Northwest registered agents. Filling an LLC with Northwest will offer you 1-year free registered agent services following your incorporation with them. You need to pay $225 plus the state fee for that.
It seems quite expensive to get a registered agent service at this price. You can avail of Northwest volume discount if you buy their registered agent services in five or more states. This will drop the price as low as $100 per state. Hence you can save $625 or more depending upon how many states you get these services for.
Customer Services
If you are concerned about quality customer care, you will not find anyone better than a Northwest registered agent. They are consistently acknowledged for their customer service. If it is your 1st experience of registering a business, the robust customer care service representative will assist you in any technical issue anytime.
Every client gets his own support representative, who serves as a personal assistant. You may reach out to them anytime you need, and that representative makes sure all your business requirements are met, and your filing process proceeds smoothly. They will help you get through any glitches or obstacles that you face in the filing process.
Ratings & Customer Reviews
Although the volume of reviews is not that high, Northwest registered agent services have got high-quality feedback from its happy customers. For their services, they have got glowing customer reviews and got 4.7/5 ratings on google, 4.5 on Yelp, and 4.5/5 on BBB(Better Business Bureau)
Easy on Pocket
IncFile Registered Agent
Starts with $0 with a Huge Customer Profile
If you are struggling with a tight budget and want to enjoy the perks of registered agent services, pick IncFile. It offers you a full year of free registered agent services following your incorporation with them. So if you are looking for affordable yet reliable registered agent services, IncFile is the right choice.
IncFile has many add-on features if you are looking for more customized services. You can get business templates, customized documents, and a lot more. Over the past 16 years, IncFile has had the experience to deal with a diverse group of business owners and has served more than 250,000 customers to date.
This versatile experience of dealing with clients starting their businesses in multiple fields can give you confidence in their services. Regardless of which specific business you are going to start, IncFile's registered agent will guide you through owning to the diverse experience of the company since 2004.
Pros and Cons
| | |
| --- | --- |
| Pros | Cons |
| Lifetime customer support | Upsells and third-party dealing |
| Online access to all business documents | Customer supports needs to be more personalized |
| Free registered agent services for the 1st year of incorporation with them | |
| Business name availability checking | |
| Free business tax consultation services | |
| Order process in next 24 hours | |
Prices & Packages
IncFile's most exciting feature attracts most customers because they charge you $0 plus state fee only in their basic plans. Is it not interesting getting a full year of registered agent services for $0?
For added features, you may subscribe to their gold package that costs $149. You can save by spending extra bucks on getting an EIN or on IRS forms at this price. With the platinum package, which charges you $299, you can enjoy more perks, but this sounds a bit expensive to many people.
Customer Services
IncFile is very generous in providing lifetime customer support to its clients. The customer care staff is friendly and knowledgeable, but a few clients complain that it is sometimes difficult to connect with a representative. Some customers want more personalized support as IncFile is offering now.
Ratings & Customer Reviews
IncFile is lucky in terms of getting thousands of feedback, mostly positive and satisfactory. The feedback from happy customers is an immense strength of IncFile. They have got a 4.8 out of 5 stars rating from Shopper Approved with 11,664 reviews and 4.6 out of 5 stars from BBB (Better Business Bureau) with 112 reviews.
A Huge Brand
LegalZoom Registered Agent
High Brand Awareness & Strong Foothold in the Industry
LegalZoom has got leverage over others due to an exceptional volume of customers. They offer top registered agent services at a relatively high price, but that suits their phenomenal brand awareness.
LegalZoom offers a compliance calendar, business data protection, and unlimited cloud protection in their registered agent services. Given their brand recognition and vast experience, clients feel comfortable with their high prices compared to the competitors.
LegalZoom is confident about the quality of its services and gives a 100% money-back guarantee. In any case, if you don't like any of the services, you can claim a refund within 60 days, and they will refund your money to you.
Pros and Cons
| | |
| --- | --- |
| Pros | Cons |
| Compliance Calendar to notify important filing deadlines, | Very expensive compared to its competitors with the same features |
| Scanning and copying all documents | A positive and negative mixture of review |
| Served nearly 4 million customers | Registered agent services are not included in business formation packages |
| 100% guaranteed satisfaction | |
| Money-back guarantee | |
Prices & Packages
If you are struggling with budget constraints and, for now, your top priority is to save money, LegalZoom is not a good option for you. Registered agent services are not included in business formation packages; even the gold package worth $349 does not include any registered agent services.
You may get an advantage in terms of their pricing by selecting add-on features. For instance, they charge you $149 annually for registered agent services if you incorporate them for business formation. But for standalone registered agent services, you need to pay $299 every year. For Northwest registered agent services, it costs you $125 a year.
Customer Services
Customers have mixed feelings towards the customer support center of LegalZoom. Some are very satisfied, but some have issues with the customer service representatives. It is understood that to serve such a high volume of customers, it is challenging to recruit consistent quality representatives.
Ratings & Customer Reviews
With such a significant volume of customers, it is not surprising to get mixed reviews. Some customers are not satisfied as LegalZoom did not best fit their needs. With 529 reviews, they have got 2.48 out of 5 stars from BBB (Better Business Bureau) and 3.1 out of 5 stars rating from Trustpilot with 228 reviews.
Fast Yet Affordable Turnover
Swyft Filing Registered Agent
If you want cheap registration with fast turnover, Swyft Filing is not the wrong choice. You can get the whole registration process done in less than 10 minutes.
Swyft Filing's top priority is to get your business set up as soon as possible. In the relatively short period since 2012, Swyft Filing has managed to grab thousands of customers through its quality services.
Their automated services, backed by seasoned professionals, ensure you 100% compliance and send regular reminders so that you never miss a deadline. Swyft Filing offers registered agent services for all types and sizes of businesses.
Pros and Cons
| | |
| --- | --- |
| Pros | Cons |
| Provide Doing Business As (DBA) services | A little obscure pricing |
| Prioritize phone calls | A few add-ons and upsells |
| Privacy ensured | Registered agent services are not included in their business formation packages |
| 100% money-back guarantee | |
| | |
Prices & Packages
Swyft Filing offers registered agent services starting from $149. It may be disappointing for some clients that they do not include registered agent services in any of their business filing packages.
Customer Services
You will get lifetime customer support over a phone call and email from their customer care center. However, it is hard to get in touch with their service representative, and it may require several attempts to connect with a representative over the phone.
Ratings & Customer Reviews
Swyft Filing, being relatively new in the business, still managed to get over 20,000 reviews. The feedback is quite encouraging for new businessmen to try Swyft Filing. It has got 4.5 out of 5 stars from Shopper Approved with 21,978 reviews, and Trustpilot, with 1,725 reviews, rated them 9.1/10 stars.
Perfect Choice
Rocket Lawyer Registered Agent
Perfect Choice for Ongoing Legal Services
With over 900,000 customer profiles in terms of business formation, Rocket Lawyer registered agent services are no less than that of any of its competitors. If you incorporate with Rocket Lawyer for their legal services, they offer you a full year of free registered agent services.
With their 100% guaranteed services, Rocket Lawyer is considered one of the most trusted legal services. They have served a total of 20 million people in terms of business formation, legal documentation, and other legal issues. Owing to their vast and diverse experience, business owners and entrepreneurs share their incredible experience working with Rocket Lawyer.
Pros and Cons
| | |
| --- | --- |
| Pros | Cons |
| High customer volume | No registered agent services are included in business formation packages |
| A legal aid subscription is a value-added feature | Expensive in comparison to its competitors |
| Subscription-based pricing | |
| Customer privacy protected against malware and other vulnerabilities | |
| Scanning of all the documents | |
Prices & Packages
Rocket Lawyer seems a bit heavy on the pocket with their registered agent services price starting from $149 per year. None of their business formation plans includes registered agent services.
Customer Services. However, they offer a 25% discount with a premium subscription.
If you need any legal advice or services, you can subscribe to their additional features. You will receive attorney services, legal documents, and several other perks for just$39.95 per month.
Customer Services
RocketLawyer is known for incredible customer support. On weekdays their customer support representative is available from 09:00 am to 09:00 pm EST on phone calls.
Ratings & Customer Reviews
Rocket lawyer feedback is a mixed bag with positive and negative reviews. With such a high volume of customers, negative comments are expected from the clients. With 2238 reviews, Trustpilot gives them a 4.7/5 rating, while Sitejabber rates them 3.6/5 with 994 reviews.
What do We Recommend?
Considering the pricing, experience, customer support services, and client feedback, we recommend ZenBusiness for the best-registered agent services and overall the United States.
They offer the best deals for online business, easy on-the-pocket prices, friendly and knowledgeable customer representatives, and are trusted by thousands of customers. What else are you looking for in such services?
Why You Should Choose Registered Agent Services?
A registered agent is the main point of contact, corresponding on your behalf with the state by accepting and sending legal documents. You or any of your trusted people can be a registered agent for your business, but the following are the benefits of hiring someone as your registered agent:
Peace of Mind and no hassles: By hiring a registered agent, you can focus your energy, time, and attention on promoting your business.
Compliance without missing any deadline: Your registered agent service enables your business to stay compliant with the state requirements.
Privacy: You do not need to mention your personal or office address for your business. The public record lists the address of your registered agent service.
Flexibility: Instead of making yourself available between 8 a.m. and 5 p.m. every weekday, a registered agent service enables you to choose your own flexible business hours.
If you already have acquired any of the top-rated LLC services like ZenBusiness or LegalZoom, then you do not need any additional registered agent service.
Final Verdict
We tried to cover everything you need to know before you decide to choose any of these registered agent services. Depending upon your budget and customized needs, you may pick any of the above and enjoy tension-free document handling and stay compliant with every state requirement.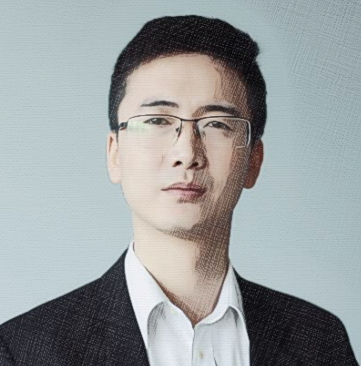 Alfie Wilson, Esq., is a legal content writer with expertise in business formation, criminal law, veterans disability, family law, DUI law, personal injury, animal welfare, and legal writing. He holds a J.D. from Emory University School of Law and has experience in appellate advocacy and regulatory matters. Alfie's passion lies in breaking down complex legal topics for a non-lawyer audience. He currently writes for law firms and non-profits on various issues and resides in Arlington, Virginia.