Please note: This page may contain affiliate links. If you buy a product or service through such a link we earn a commission at no additional cost to you.
Whenever it comes to hiring an online LC formation agency with an affordable budget, we always recommend our readers to two of the most reliable and reasonable companies' i.e. LegalZoom and Swyft Filings.
But which one to choose? This Swyft Filings vs. Legalzoom comparison is surely going to help you take an informed decision.
Swyft Filings vs. LegalZoom: Comparison Table
Formation Services
Key Features
Value
Learn More

The Most Affordable Formation Company

Brand power.
Very affordable.
Huge customer profile.
Quick Comparison Table: LegalZoom vs. Swyft Filings
| Feature | LegalZoom | Swyft Filings |
| --- | --- | --- |
| Company Formation | Offers various legal tasks | Affordable pricing |
| Track Record | Founded in 1999 | Founded in 2012 |
| Customer Service | Detailed solutions | Fast response |
| Registered Agent Service | $299/year (extra) | $199/year (extra) |
| Turnaround Time | Depends on package | As soon as next business day |
| Additional Services | Wide range available | Wide range available |
| Customer Ratings | 4.3 out of 5 stars | 4.1 out of 5 stars |
| Ease of Use | Fast and easy to use | User-friendly interface |
| | | |
| Basic Package | $0 + state fees | $0 + state fees |
| Standard Package | $199 + state fees | $199 + state fees |
| Premium Package | $299 + state fees | $299 + state fees |
| Official Website | Legalzoom.com | Swyftfiling.com |
Though both companies share some similar features and services which makes them equivalent, yet competitors at the same time. But there are some points where one always overpowers the other, and that's what makes people compare them.
So, to help you make your decision to choose one of either company, we have come up with a comparison, a juxtaposition of both companies that will clearly discuss the differences between their services and offerings while also covering the similarities between them so that you can easily conclude.
So buckle up and let's begin.
What to Do Before Using Swyft Filings vs LegalZoom?
Before you go on to decide which of these formation services to hire, there are certain things that must be accomplished. They are as:
Find the best name available for your business, and verify if the name is available.
Select the state where you want to form an LLC.
Purchase the domain name that is the most relevant to your business.
Create social media pages relevant to your business name or domain name.
LegalZoom vs Swyft Filing – The Differences
1. Pricing and Packages
Swyft Filings Packages are well-known for its budget-friendly pricing models.
Their basic package starts at just $0, offering a great deal for startups looking for competitive rates. They also have standard and premium packages priced at $199 and $299, respectively.
Each package includes essential services for forming an LLC, with additional features available in the standard and deluxe tiers.
LegalZoom
While LegalZoom's prices are relatively affordable, they don't quite match Swyft Filings' low rates. Their basic package is free, while the Pro and Premium packages are priced at $199 and $299, respectively, due to the extra features and services.
Leader: Swyft Filings
Taking the stats into account, LegalZoom takes the lead when it comes to affordability. With a free basic package, it offers an attractive option for startups looking to form an LLC without added costs. Although Swyft Filings has competitive pricing, LegalZoom's free offering provides more accessibility for those on a tight budget.
2. Company's Track Record
Swyft Filings
Swyft Filing was founded back in 2012, though not quite as old but Swyft Filing does have a good reputation among its customers.
It has helped form hundreds of businesses and has gained maximum expertise in handling all the legal activities of a business. That's why their rating panel is full with 4 and 5-star ratings.
LegalZoom
LegalZoom was founded by an attorney back in the year 1999, which makes it a fairly old and experienced country in this field as compared to Swyft Filing.
Over the past years, LegalZoom has helped almost 3.6 million customers to form their LLC businesses efficiently, moreover, apart from forming an LLC, it has also helped 1 million other business entities like that S-Corporation and C-corporation to get their legal works done.
That's the reason why LegalZoom is mostly receiving 4.5 stars in the terms of expertise and experience.
Leader: LegalZoom
When it comes to the fact who holds the longest experience and track record in the line of service, no doubt LegalZoom wins the battle as it has been present even long before Swyft Filing.
However, it shouldn't be forgotten that for the past few years, both parties are equally satisfying their customer which is evident from their reviews.
3. Customer Service and Support
Swyft Filings
The customer support of Swyft Filing is very tremendous. They are available for their customers' support through the five business days Monday to Friday.
They offer their support via email, chat, and phone. What our experts like the most about their customer support are that their response was quite fast, it roughly took them 5 to 10 min to reply to our request.
Their customer service is entirely generic and to the point. They provide their customers with relevant and satisfactory solutions, however, they are quite quick and don't care to go into details, which in our opinion is not comfortable.
LegalZoom
Our experts have also tested the customer service and support of legal zoom, which has proved to be good, but not good enough as Swyft Filings. They too, like Swyft Filings, are available for support from Monday to Friday. You can contact them either by phone or via email.
However, keep in mind that their email contact service is a bit slow and can take 1 to 2 weeks to respond.
Yet, if you contact them via phone, you are much more likely to get a response instantly. The fact that makes them a better option than Swyft Filing is that they give you utterly detailed solutions for your problems.
Leader: Swyft Filing
In terms of customer service, we must say that Swyft Filing provides much better help than LegalZoom. Yet LegalZoom engages you better than the latter.
4. Registered Agent Service
LegalZoom
As you may know that a registered agent which may be either a person or a business entity is required by every American LLC and is one of the must-haves.
Therefore, most LLC service providers already include this service in all of their packages. However, in the case of LegalZoom, they don't offer any such thing. Instead, you have to pay an extra $299 per year to avail of this service.
Swyft Filings
Just like LegalZoom, Swyft Filing also doesn't offer the registered agent service in any of its packages, you have to pay extra for it.
However, unlike LegalZoom, Swyft Filings does not cost you this service much, they charge $199 per year for this service which is quite more reasonable than LegalZoom.
Leader: Swyft Filings
Though in this case, bought of them are standing in the same position as not one of them offers this service as a part of the package.
However, by comparing both, it is evident that Swyft Filings is a much better option to go for as it requires less budget. Yet don't forget that if LegalZoom is charging more, it might be possible that they may provide you with a better quality of service.
5. Turnaround Time
Swyft Filings
If you're in a really big hurry to form your LLC, then Swyft Filings are for sure your choice.
Swyft Filings are best known among the businesses for their fast turnaround times and they can start providing you services as soon as the next business day, which is fairly rare to be seen in most cases.
LegalZoom
Just the opposite of Swyft Filings, the turnaround time of LegalZoom depends upon which package you choose.
This means you can get your business formation started fast as well as late, depends upon your choice. The starter package takes almost a month to get started, whereas the standard package can get started after 15 days.
And if you want it to start soonest possible, then the deluxe package can make it after 7 to 10 days.
Leader: Swyft Filings
Again, this competition is also won by Swyft Filings as its turnaround starts the very next business day without even charging you extra fees as LegalZoom does.
6. Additional Services
LegalZoom
Apart from the packages, LegalZoom also offers its customer to avail some additional services.
This means that in case you are looking only for a single service and don't want to purchase the whole package, then you can simply buy these individual services without paying too much money for the whole package.
Additional services provided by LegalZoom Includes:
Standalone Bylaws and Resolutions
LLC Operating Agreement
Foreign Entity Business Formation
Articles of Amendments
Registered Agent Service
Seller's Permit ( States Tax ID)
S-Corporation Election and IRS Forms
Certificates of Good Standings
EIN Number
Minute Manager
Transforming one Business Entity into Another Business Entity
Annual Reports
Certificate of Good Handling
Swyft Filings
Just like LegalZoom, Swyft Filings also provides its customers with the facility to choose any of the individual services if they are not willing to pay for the whole package. Some of the separate services offered by Swyft Filings are:
Seller's Permit
Annual Reports
Digital Corporation Kit
Registered Agent
S-Corporation and C-Corporation formation
Operating Agreement (LLC)
Corporate Bylaws and Resolutions
Minute Manager
Business License
Certificate of Good Standing
Leader: Both
As you can see that when it comes to offering additional separate services, both the agencies provide almost the same features to their customers, so there is no dominant in this category, you can go for either one.
However, let us tell you that the charges of LegalZoom for these services might be on the higher side than the Swyft Filings.
7. Customer Ratings and Satisfaction
LegalZoom
Though LegalZoom has been serving the businesses for a long time, it couldn't manage to get them as many reviews as it deserved.
The reason might be that there wasn't a trend of giving ratings and reviews at that time. However, still, in the past years, it managed to get 680 reviews.
Though these reviews might seem a small number to you but let us tell you that almost all of the reviews were positive and only a few were negative. It got a rating of 3.5 out of 5 which is considered acceptable.
Swyft Filings
As for the Swyft Filings, it has again managed to stay a few steps ahead of LegalZoom by getting 20, 609.
However, these reviews also include some complaints and other negative feedback. Yet it also got a rating of 4.5 stars of the whole.
Leader: Both
This completion is again won equally by both rivals. Though it might appear that Swyft Filings has achieved more customer satisfaction but that's not the case in reality. Both agencies have equally satisfied their customers.
What to Choose?
Choose Legal Zoom If:
You can opt for LegalZoom if you have a good budget and are willing to spend on it. If you want high-quality services, then LegalZoom will be best for you.
Choose Swyft Filings If:
If you have a short budget but still want to form your LLC efficiently, then Swyft Filings should be your choice as they provide good quality services covering all the vita features at a far less pricey than the others.
Our Recommendation:
Based on the above comparison, pricing scheme, customer ratings, and additional features, we would recommend you go for Swyft Filings as they have won in the majority of cases over LegalZoom.
Bottom Line
Though we recommend you to opt for Swyft Filings based on various facts, still we would ask you to make your decision based solely on your will as both the competitors are equally the same in many of the features.
And let us tell you one thing no matter which one you'll choose, you're never gonna regret it as both the companies are included in the top 10 best online LLC formation Services.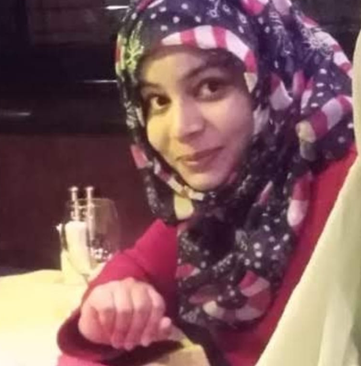 Aisha Noreen is an owner of a small business with more than 9 years of experience in the marketing industry. With the wisdom of an old soul, she always seeks innovation and mind-blowing ROI techniques. Her unique approach helped many small businesses thrive and she can surprise you in many ways as well. Believe it or not, her energy, passion, and creativity are contagious enough to transform your business and take it to another level.