Please note: This page may contain affiliate links. If you buy a product or service through such a link we earn a commission at no additional cost to you.
If you are confused between LegalZoom and Incfile, you're at the right spot! This comparison review of Incfile vs. LegalZoom is really going to solve your confusion!
Opening up a business may appear with several concerns, specifically when you're dealing with the formation of new LLCs.
Incfile vs. LegalZoom: Comparison Table
Formation Services
Key Features
Value
Learn More

The Most Famous Formation Company

Offers many other legal tasks in addition to LLC services.
A refund is available.
Fast and Easy to use.

The Most Affordable Formation Company

Easy to use Dashboard.
Free learning center.
Quick order turnaround.
One can choose the DIY option to start an LLC (Limited Liability Company), but who wants to tackle it with more stress and effort, along with giving extra time? I guess none! This detailed comparison will highlight all the similarities and dissimilarities between both companies.
By comparing LegalZoom vs. Incfile, two of the best LLC services, you can get an idea of forming your new business with their fantastic services so far. Let's begin by reviewing their similarities!
What to Do Before Using LegalZoom or Incfile?
Before you go on to decide which of these formation services to hire, there are certain things that must be accomplished. They are as:
Find the best name available for your business, and verify if the name is available.
Select the state where you want to form an LLC.
Purchase the domain name that is the most relevant to your business.
Create social media pages relevant to your business name or domain name.
Incfile vs. LegalZoom: Figure Out the Commonalities
Formation Service: Incorporating your start-up into the legal system not only provides you with protection but also helps it grow.
When filing formation papers for a corporation or LLC, make sure that an agent has been named in order to accept documents on behalf of this new entity—a registered one!
You can use either Incfile's service which includes some extra services like trademark registration among others–or LegalZoom if all that we're looking at here is just simple documentation needs without any added bells & whistles.
Annual Compliance: Incfile and LegalZoom are great resources for keeping your business in good standing. With Incfile, you can file annual reports or change the name of your company with ease; while using leash LegalZoom will allow users access to all their necessary paperwork at once plus plenty more features that make it easy!
Intellectual Property Filing: LegalZoom and Incfile both have made it easier than ever to apply for a trademark, copyright, or patent. They can connect you with an experienced lawyer who will help guide the process and file on your behalf if needed!
Legal Documents: Incfile and LegalZoom can help you create customized legal forms that are enforceable in court. They have over 100 different contract types, so no matter what kind of business or startup needs to draft an agreement they'll find the perfect one for them!
Extensive Experience: Both, Incfile and LegalZoom, comes with a large-scale experience, serving their customers for numerous years. They are perfectly able to meet your business formation needs that pull most customers from the market nowadays!
Incredible Customer Support: Either it's Incfile or LegalZoom, both companies have skilled and helpful support that doesn't let a customer down at any cost. It seems to be a great benefit for new companies who'd otherwise search for a company, solving their queries.
Proficient Companies: Both are very supportive if you immediately want to get the new business formation done. Incfile offers the best online services, whereas LegalZoom can proficiently speed up your process if you buy its Gold package. Any of the two corporations is worth the money for quick LLC services.
Additional Benefits: Besides the LLC formation service by IncFile and LegalZoom, there are some added benefits that an entrepreneur can buy at any time. Ranging from registered agent services to EIN (Employee Identification Number) and Banking Resolutions, you can purchase whatever you like.
Incfile vs. LegalZoom: Discover the Peculiarities
1. Registered Agent Service
Incfile
Although not necessary, we know that having a registered agent service will handle most of the business legal documents and paperwork.
Being the oldest company since 2004, Incfile tops the industry by offering a full-fledged and free registered agent service for a year (ZenBusiness also offers the same). It means, that by purchasing their basic package of $0 plus the state fees, you can get the desired service.
LegalZoom
On the other hand, LegalZoom limits providing a free registered agent facility. In fact, none of its packages has a registered agent in it. To get this service, a businessman has to pay $299 besides the usual LegalZoom package price.
Leader = Incfile
You can clearly choose between Incfile vs. LegalZoom, as only the former grants free registered agent service for one year just like ZenBusiness. As per our recommendation, Incfile is the winner here!
2. Price & Packaging
Incfile
Everyone would want to get the basic features at no cost, right? Incfile is the only LLC service, starting at just $0 and the state fee.
It not only consists of registered agent services, but also lifelong notification alerts, name searches, incredible support, and much more. The other two Incfile packages cost $199 and $299 plus the state fee, sequentially.
LegalZoom
Similar to incfile.com, LegalZoom starts from $0 plus state filing fees. However, the company never covers registered agent service in any of its bundles.
They have set an extra amount for anyone wishing to grab their registered entity. What's more about the company is its expensive other packages, costing $199 and $299 for standard and express gold, respectively.
Leader = Incfile
Yet again, Incfile leads the two, being superb at low cost and free registered agent service for a year.
3. Overall Features
Incfile
Besides being one of the cheapest of many LLC services, Incfile also peaks at providing extensive features. They cover the free registered agent service and official tax consultation for 30 minutes, which are not included in LegalZoom.
LegalZoom
Despite charging more than Incfile, they do not even adorn at providing all features. Although LegalZoom has VIP processing, express shipping facility, name availability searches, etc., neither of its bundles offers the registered agent facility in it.
Leader = Incfile
None would want to choose a company that charges extra for primary facilities when comparing LegalZoom vs. LegalZoom. So, IncFile wins the race!
4. Turnaround Times
Incfile
Regardless of whatever package you purchase from Incfile, they will start processing your order from the very next working day.
Note that the changes in shipping time may be due to the difference in states. It may take a maximum of five days to one week, depending on your situation.
LegalZoom
Unlike the former, this company charges extra to provide fast shipping services. The expensive of all LegalZoom packages, Express Gold, requires a time of 7-10 working days to ship your order.
Whereas on the other hand, the Economy plan requires 30 and the Standard one demands 15 shipping days, individually.
Leader = Incfile
When holding a candle between Incfile vs. LegalZoom, Incfile gains victory by providing a fast shipping facility.
5. Customer Support
Incfile
Incfile offers an extensive Help Center with FAQs and email support, as well as phone options that are available 24/7. They also have weekend hours for those who need them from their customer support!
LegalZoom
LegalZoom also has a FAQ page and email support. Phone calls are available Monday through Friday 5 am-7 pm PT, as well as on Saturdays from 7 am to 4 pm PST (or Sundays).
The company's help center provides less comprehensive assistance than that of Incfile but may be easier for some people due to its availability at any time throughout the day or night rather than just during prescribed business hours.
Leader = It's a Tie!
Legal Zoom and Incfile offer many channels for customer support so that they can be reached at flexible times of day or night as well as in various languages depending on what's most convenient for their client's needs!
6. Customer Reviews
Incfile
IncFile has attracted most of the new businesses with its enhanced facilities and low costs. People usually give their positive remarks about the company, which has increased to 15,000+ in the past decade.
LegalZoom
Despite being an expensive company, most organizers trust LegalZoom services due to their vast exposure and brand power. They have mixed reviews on different websites with almost 2000+ positive remarks.
Leader = It's a Tie!
People typically choose both companies after checking the customer's reviews. So, here it seems a tie between both.
Some Additional Services Comparison
I. Online Formation Services
Incfile has been helping people form their businesses for years. They have representatives that will help you prepare and register your Incfile LLC with next-day processing, no matter which state in the country!
LegalZoom's business formation services are also not limited to LLC filing. The site also offers corporations and nonprofit options for entrepreneurs who want their own companies or nonprofits created through LegalZoom's online platform, which includes articles of incorporation, DBA, and registered agents as well!
II. Trademark Filing
Incfile offers a trademark registration package that includes a thorough search of existing trademarks, access to legal counsel, and filing an application. The company's services ensure you're protected with your business's intellectual property in the most effective way possible!
LegalZoom is also a great resource for those who want to register their trademark and protect it from competitors. With attorney support, you can be sure that the process will go smoothly with every step covered in detail before diving into finalization!
III. EIN Registration
Incfile is one of a few LLC formation services the only company that can give you an EIN (Employee ID Number or Tax ID Number), which will allow your business to be opened up and function. The free plan just gets it started – with Incfile's help, there are no limits on what type of account or how many employees!
IV. Legal Document & Templates (Like Operating Agreements)
Incfile provides you with all the necessary paperwork to run your business, like an operating agreement and banking resolutions. The first one outlines everything from rules of engagement (including what not to do) down through regulations; while the latter gives permission for said company's name to be used in conjunction when opening accounts under "your" label – so make sure there aren't any other creditors who might try Claim Jumping before this point!
And if you're an LLC owner, then LegalZoom's LLC operating agreement is a must-have. The platform allows for the creation and management of legal documents that will serve as your company's blueprint – without any need to hire expensive outside help or risk missteps when managing these important aspects on your own time with limited resources!
Our Featured Formation Services Choices
Formation Services
Key Features
Value
Learn More

The Best Overall Formation Service

Free registered agent service for a Year.
Only pay for what you need.
Quick turnaround option available.

High-Quality Customer Support

Privacy protection.
U.S based customer support.
Upfront prices with No upsells.

The Most Cost Effective & Affordable

Free LLC Formation.
Incredible customer reviews.
Real-time order tracking.
Reach a Verdict
As you now have seen a comparison between Incfile vs. LegalZoom, you can select anyone at your convenience.
If you ask about our opinion, we will definitely suggest Incfile which assists you with more facilities at an affordable price. Still, to escape from your conflicts, take a brief look below:
Buy Incfile Services if:
You wish to save your hard-earned money besides getting all online business formation services. Moreover, it is also preferable if you want the service with the best customer reviews.
Buy LegalZoom Services if:
You prioritize brand power, class, and more market experience than other contenders. Furthermore, LegalZoom is a perfect fit for you if you do not consider expensive pricing.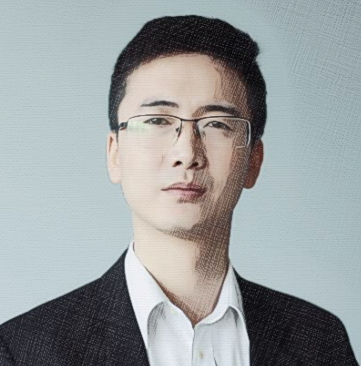 Alfie Wilson, Esq., is a legal content writer with expertise in business formation, criminal law, veterans disability, family law, DUI law, personal injury, animal welfare, and legal writing. He holds a J.D. from Emory University School of Law and has experience in appellate advocacy and regulatory matters. Alfie's passion lies in breaking down complex legal topics for a non-lawyer audience. He currently writes for law firms and non-profits on various issues and resides in Arlington, Virginia.