Please note: This page may contain affiliate links. If you buy a product or service through such a link we earn a commission at no additional cost to you.
If you're an entrepreneur looking to start a business, Rocket Lawyer and CorpNet are two leading online legal service providers that can help. But which one should you choose? In this article, we'll look at the comparison between Rocket Lawyer vs CorpNet in order to determine which is right for you and your business.
Rocket Lawyer and CorpNet both offer various services to assist entrepreneurs with setting up their businesses. They provide custom state-specific formation documents such as Articles of Incorporation or LLC Operating Agreements; they also offer ongoing support like registered agent services, corporate compliance reminders, and more. With so many options available, it's important to understand how these two companies differ from one another – that way, you can make an informed decision about which is best suited for your needs and goals.
Overview Of Services
Rocket Lawyer and CorpNet are two of the leading business formation services in the United States. Both offer entity selection, document filing, and other related services to help entrepreneurs create their businesses legally. This section will provide an overview of the specific services provided by each company.
Rocket Lawyer offers a range of packages designed to meet different needs for forming and running a business. Each package includes personalized advice from experienced attorneys on selecting the best entity type for your business as well as assistance with documents such as operating agreements or articles of organization. The firm also provides ongoing compliance support throughout the life cycle of your business ensuring you remain compliant in all necessary areas.
Meanwhile, CorpNet is known for its straightforward approach that enables users to incorporate quickly and easily online without having to worry about complex legal paperwork. In addition to helping customers form corporations, LLCs, and non-profits, they provide additional services including trademark registration and annual report filing. Furthermore, CorpNet has an extensive library of educational materials which can be used when making important decisions regarding how to structure your business properly.
These two companies have distinct advantages depending on individual preferences and requirements when starting a new business venture. Moving forward we'll explore further details such as cost and payment options associated with these respective services.
Cost And Payment Options
The next step in the comparison between Rocket Lawyer and CorpNet is to consider the cost and payment options of each service. When it comes to a financial commitment, it pays to know exactly what you are getting for your money. Therefore, we must look at how these two services differ with regards to pricing tiers and accepted payment methods.
Rocket Lawyer offers four different plans which range from $39.99 per month up to $199.99 per month depending on the number of documents filed or legal advice needed. All plans provide access to an attorney network as well as unlimited document downloads and reviews. Additionally, they accept major credit cards like Visa, Mastercard, American Express and Discover Card.
CorpNet also provides several pricing tiers that vary based on the complexity of the filing required by the customer. They offer packages ranging from $49/month all the way up to $499/month for their most comprehensive plan. Customers can also pay-as-you go meaning there is no need for long term contracts or subscriptions although customers may find themselves paying more than if they had opted for one of their package deals due to additional fees associated with individual filings. Furthermore, CorpNet accepts payments through popular digital wallets such as PayPal and Stripe as well as debit cards tied directly to a bank account.
Without question both Rocket Lawyer and CorpNet offer flexible payment options but ultimately only one will be right for your business needs so be sure you have weighed out all factors before making a decision about who should handle your company's legal paperwork requirements going forward into 2021 and beyond—including the quality of customer support provided by either choice.
Quality Of Customer Support
When it comes to the quality of customer support, Rocket Lawyer and CorpNet offer different levels of experience. The experienced team at Rocket Lawyer are known for their quick turnaround times, making them an ideal choice when you need a timely response to your query. They provide reliable customer service with knowledgeable staff who understand how important time is in business matters. On the other hand, CorpNet offers a team with more novice members and less-prompt responses than those from Rocket Lawyer.
The types of services offered represent another difference between these two companies. When dealing with legal issues such as setting up LLCs or filing taxes, customers will often have questions that require immediate attention. At Rocket Lawyer, they offer comprehensive services which include help from lawyers who can answer any queries quickly while providing valuable advice and guidance on all aspects of running your business. With CorpNet, however, their customer assistance is somewhat limited due to their lack of experienced personnel; thus resulting in longer waiting times before receiving feedback regarding complex inquiries.
Both companies strive to meet customer needs and expectations but there are clear distinctions with regards to quality of customer support. While Rocket Lawyer offers higher experience levels and faster turnaround times compared to CorpNet, one must weigh up both options based on individual requirements before selecting a preferred option. Ultimately this analysis provides insight into what each company has to offer so that customers can make an informed decision about ease of use going forward.
Ease Of Use
When it comes to ease of use, Rocket Lawyer and CorpNet both have their pros and cons. While some customers may find one easier than the other, they both ultimately provide a similar product with varying levels of user-friendliness.
Rocket Lawyer offers an easy-to-navigate website that makes it simple for customers to access information about services and pricing packages. Additionally, its mobile app is compatible across multiple platforms and devices, making it highly accessible for users on the go. On the downside, there are occasional compatibility issues when trying to save documents or complete tasks online.
CorpNet provides a comprehensive suite of products designed to help entrepreneurs start businesses. Its customer interface is intuitive but can be overwhelming at times due to the amount of details involved in filing paperwork correctly. The site also has fewer accessibility options compared to Rocket Lawyer since its mobile app is only available through Apple's App Store. Nonetheless, the platform does offer relatively quick turnaround time when performing basic business formation tasks such as creating LLCs or Corporations.
These two services provide unique experiences when it comes to setting up a business venture; however, customers should make sure they read reviews before deciding which service best suits their needs.
Online Reviews
Rocket Lawyer and CorpNet are two online legal services that many businesses use to form their business entity. Both offer document automation, mobile access for users, and customer service support. This section will discuss the reviews of each platform in regards to these features and more.
When it comes to Rocket Lawyer, customers are mostly happy with its services. Many have noted the ease of use when accessing documents on both desktop and mobile devices as well as document automation which is a key feature offered by this platform. Customers also appreciate the user-friendly interface, helpful customer service representatives, and quality resources available on their website.
CorpNet has received mostly positive feedback from customers who praise its cost-effectiveness compared to other platforms, accuracy in filing documents quickly, easy step-by-step process for forming an LLC or Corporation, and excellent customer service assistance. Additionally, users have noted the convenience of having full control over their account since they can access important documents anytime through their mobile device or computer.
Given the overall satisfaction expressed by customers towards each platform's offerings such as mobile access, document automation , customer service support and more; we move onto security and privacy of these services.
Security And Privacy
The debate over which service provider offers the most secure and private platform, Rocket Lawyer or CorpNet, is ongoing. To assess this question of security and privacy, it's important to consider whether either company can provide a reliable tech support system for their customers' data protection needs.
When assessing these services from a legal research analyst perspective, one must note that both companies offer a comprehensive range of technical support options. For instance, users have access to various customer help centers through phone and email as well as detailed FAQs on each website. The websites also offer secured login portals, making sure all user data remains safe while they use the services provided by either Rocket Lawyer or CorpNet.
Additionally, both organizations prioritize data protection with robust encryption protocols in place to ensure maximum safety and reliability when accessing sensitive information within their systems. These measures are designed to protect customers' personal details while guaranteeing consistent levels of performance across platforms. It's clear that both providers have taken significant steps towards providing a secure environment for their customers. Moving forward into our final thoughts section, we will explore what other features differentiate between the two services in order to make an informed choice about which is best suited for individual needs.
Final Thoughts
Rocket Lawyer and Corpnet offer similar services, but they have a few differences that clients should consider before making their decision. It is important to understand the resource availability of each service as well as how satisfied clients are with them.
In terms of client satisfaction, both Rocket Lawyer and Corpnet enjoy good reviews from customers. However, it seems that Rocket Lawyer has an edge in this area due to its more comprehensive customer support system, which includes phone and chat options for users who need help quickly. Additionally, many people find that Rocket Lawyer's user interface is easier to navigate than Corpnet's.
When it comes to resource availability, both companies provide a variety of legal documents, forms and templates that can be used by businesses or individuals. However, if you require specialized resources such as tax advice or patent-specific information then Rocket Lawyer may have an advantage over Corpnet due to its larger library of resources. Additionally, Rocket Lawyer offers free access to some services while Corpnet does not.
The following list summarizes the key points when considering rocket lawyer vs corpnet:
• Client Satisfaction: Rocket Lawyer generally enjoys better ratings than Corpnet;
• Resource Availability: Both services offer multiple documents and forms however; Rocket Lawer's selection tends to be larger;
• Free Accessibility: Some services on Rocket Laywer are free while none on Corpnet are;
• User Interface: The user experience associated with navigating through the two sites appears to favor Rockets Lawyers'.
It is clear that there are advantages and disadvantages between these two providers depending on what type of assistance you need and your individual preferences. Ultimately only you can determine which provider will suit your needs best – so take time to compare features before selecting either one.
Frequently Asked Questions
What Type Of Businesses Can Use Rocket Lawyer And Corpnet?
When looking for services to help with business needs, two popular choices are Rocket Lawyer and CorpNet. They both provide a wide range of cost-effective services that cater to small businesses and entrepreneurs alike, including customer support and assistance in legal matters. While Rocket Lawyer has been around longer than CorpNet, they both offer comprehensive solutions for those seeking freedom from the tedious paperwork associated with starting a business or handling legal issues. Both companies strive to make the process as quick and simple as possible for their customers so that they can focus on what's important – growing their business!
Can Rocket Lawyer And Corpnet Provide Advice And Guidance On Business Formation?
Business formation is a complex process with many legal implications and compliance requirements. It can be overwhelming for entrepreneurs trying to establish themselves, but thankfully there are services like Rocket Lawyer and Corpnet that provide advice and guidance on the subject. For example, these companies have experienced attorneys who understand the law of each state and provide step-by-step instructions so you don't miss any important steps in forming your business. With their help, you'll be able to ensure that everything is done correctly from the start, giving you peace of mind knowing that you're in full compliance with all relevant laws. This will not only save you time, but also money in the long run as it's better to get things right the first time than having to go back and fix mistakes later.
Does Rocket Lawyer Or Corpnet Offer Any Additional Services?
When comparing user experiences, pricing structures and additional services offered by legal tech companies such as Rocket Lawyer and CorpNet, there are a few items to consider. Both of these companies offer business formation advice and guidance for entrepreneurs, but they also provide additional support in the form of document creation, filing services, access to lawyers and more. Rocket Lawyer has been around longer than CorpNet and has experienced massive growth since its launch with over 15 million users worldwide so far; however, both platforms have their own unique features that could be beneficial depending on an individual's needs. Ultimately, it is important to research each company thoroughly before making a decision about which one best fits your specific requirements.
Are There Any Hidden Fees Associated With Using Rocket Lawyer Or Corpnet?
When it comes to legal implications, cost comparison is key. Hidden fees can be a real thorn in the side for those looking for an affordable and effective way to handle their business affairs. As such, it's important to understand what you're getting into before signing on with any service provider – especially when there are two leading contenders like Rocket Lawyer and CorpNet. Both offer great services at competitive rates, but make sure to read all of the fine print so that you know exactly how much each transaction will cost you in the long run. With a bit of research and due diligence, you'll be able to find the right solution without sacrificing your freedom or breaking the bank.
Are There Any Differences Between The Two Services In Terms Of Turnaround Time?
When it comes to turnaround times, cost effectiveness and customer service are key factors to consider. Depending on the complexity of your legal needs, one might be better suited than another in terms of turnaround time. Rocket Lawyer offers a quicker solution for simpler cases while CorpNet is more suitable for complex matters that require additional research and paperwork preparation. In any case, both services provide helpful resources and experienced professionals who can help with all aspects of the process.
Conclusion
In conclusion, Rocket Lawyer and CorpNet are two great options for those looking to form a business. Both offer helpful advice and guidance on the process of forming a business as well as additional services such as trademark search and filing. There may be some hidden fees associated with both services but this should not deter you from considering either option. Lastly, when comparing turnaround times between the two services, Rocket Lawyer offers faster services than CorpNet; however, this does not completely negate the value that CorpNet provides. All-in-all, it is up to you which service best suits your needs – just don't forget to look into any potential hidden fees! As an experienced legal research analyst, I can confidently say that either one of these services will provide valuable assistance in forming your business.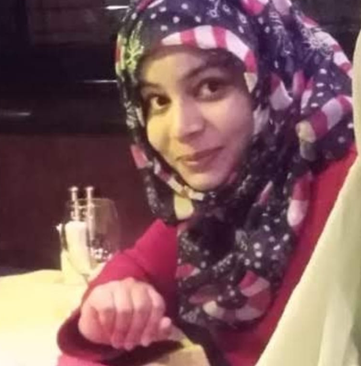 Aisha Noreen is an owner of a small business with more than 9 years of experience in the marketing industry. With the wisdom of an old soul, she always seeks innovation and mind-blowing ROI techniques. Her unique approach helped many small businesses thrive and she can surprise you in many ways as well. Believe it or not, her energy, passion, and creativity are contagious enough to transform your business and take it to another level.