Please note: This page may contain affiliate links. If you buy a product or service through such a link we earn a commission at no additional cost to you.
LegalZoom and BetterLegal are two popular online legal services that offer convenient, low-cost solutions for people who need to create a will, start a business, or take care of other important legal matters. But how do you know which one is right for you? In this article, we'll be taking an in-depth look at the differences between LegalZoom and BetterLegal so you can make an informed decision about your legal needs.
We all want to save time and money when it comes to our legal affairs – but making sure you get sound advice from experienced attorneys isn't something worth skimping on. We'll explore the key features of each service; compare their cost structures; identify any potential drawbacks; and ultimately help you decide which one best fits your unique situation. So read on if you're ready to learn more about what LegalZoom and BetterLegal have to offer!
Overview Of Legalzoom
LegalZoom is a one-stop shop for individuals looking to manage their legal matters. The service provides access to attorneys, including the ability to consult with them regarding any questions or concerns they may have. It also offers an array of documents and services that enable users to take care of many common issues quickly and easily. As such, it has become a popular choice amongst those seeking reliable advice while managing their own legal affairs.
The company prides itself on providing outstanding customer service and user feedback is overwhelmingly positive in this regard. Whether through email, live chat, phone calls, or video conferencing, LegalZoom representatives are always willing to go above and beyond when assisting customers. Additionally, the staff are friendly and knowledgeable; ensuring all inquiries are swiftly addressed so clients can get back to enjoying life free from legal stressors.
For anyone looking for assistance navigating the complexities of the law in today's society, Legalzoom comes highly recommended by its satisfied clients and industry professionals alike – offering peace of mind along with valuable resources at competitive prices. With these benefits in tow, it's easy to understand why so many people trust this brand as their go-to source of legal guidance. Moving forward then, let us now consider another option: Betterlegal.
Overview Of Betterlegal
BetterLegal is an online platform that provides access to legal services and advice. This innovative service allows customers to have direct contact with experienced attorneys for a fraction of the cost of traditional law firms. BetterLegal offers immediate, secure, and reliable customer service at any time.
The company's mission is to provide high-quality legal services via a convenient online portal without sacrificing quality or compromising on their commitment to excellence. The team behind BetterLegal consists of highly trained professionals who are dedicated to providing comprehensive solutions tailored to meet each individual's needs.
Users can benefit from several features such as:
Flexibility:
Easily manage your account anytime, anywhere.
Get timely updates on progress through email notifications.
Receive personalized attention from experienced lawyers whenever needed.
Affordability:
Save money by avoiding costly lawyer fees associated with traditional options.
Enjoy discounted rates when signing up for multiple cases within one year period.
Convenience:
Access documents in real time per request on your own device 24/7.
Products offered by BetterLegal include wills, contracts, trademarks, copyright registration, and more – all available online with no hassle and great customer service experience every step of the way! With its powerful combination of convenience and affordability, users can be sure they're getting top notch legal support without breaking the bank or wasting valuable time searching for other alternatives.
Key Features Comparison
In the legal field, decisions are rarely black and white. Whether you're a business owner or an individual trying to make sense of your rights and obligations, there's often no clear-cut answer—and it may be hard to find someone who can offer reliable guidance. That's why BetterLegal has become so popular. It offers users comprehensive online services that simplify complex matters in ways traditional law firms cannot match.
When evaluating BetterLegal versus LegalZoom for user experience and customer service, one quickly realizes that both have distinct advantages. Let's take a look at a comparison:
| BetterLegal | LegalZoom |
| --- | --- |
| Interview-style questionnaire interface | Text searchable database |
| One on one consultation with expert lawyers from top tier law schools | Customer support via telephone & email only |
| 24/7 access to customer portal | Limited live chat assistance during working hours only |
From this table, it is evident that each platform has its own merits when it comes to navigating difficult legal concepts – but BetterLegal stands out as offering unlimited lawyer consults throughout all stages of the process. This means customers will always have an experienced professional by their side if they need help understanding anything along the way. Moreover, BetterLegal's easy-to-use dashboard provides users with real time updates on their case status without ever having to leave home or office; something not available through Legalzoom alone.
The above comparison clearly shows how BetterLegal has created a unique system designed specifically with clients' needs in mind – delivering unrivaled convenience and peace of mind while providing quality legal advice at competitive prices. With such features, it's no wonder more people are turning towards this innovative platform rather than settling for a conventional approach. Moving forward we'll explore cost structures comparison between these two platforms which could further inform potential customers about their options when selecting the best provider for them..
Cost Structures Comparison
Let's take a look at the cost structures of LegalZoom and BetterLegal. LegalZoom typically charges a flat fee for their services, whereas BetterLegal charges value-based fees. That means LegalZoom's costs are more predictable, but you may be able to negotiate a better deal with BetterLegal. It all depends on what your needs are and how much value you can get out of each service.
Legalzoom Pricing
When exploring the cost structures of LegalZoom and BetterLegal, one should consider their respective pricing strategies. LegalZoom offers a variety of services with prices that can vary significantly depending on the complexity of the matter at hand. The user experience is often straightforward but customers may find themselves needing to contact customer service for more complex matters or if they have any questions about pricing and packages. On the other hand, BetterLegal has a standard flat fee structure which many users find appealing due to its simplicity. Furthermore, customers are generally satisfied with their level of customer service as there is always someone available to answer inquiries promptly in an effortless manner. Therefore, when deciding between these two companies it's important to consider what type of price structure best fits your needs while also taking into account the quality of customer service provided by each company. Ultimately, you want to ensure you will receive value for money spent.
Betterlegal Pricing
When it comes to pricing, BetterLegal stands out from LegalZoom by offering a simple flat fee structure. This is great for customers who want the freedom of knowing exactly how much they will be paying upfront without needing to worry about having any hidden costs or fees. For those wanting more control over their legal matters and looking for DIY options, BetterLegal also offers straightforward definitions and explanations that make it easier to understand complex concepts related to filing documents and accessing resources. Furthermore, customers benefit from excellent customer service which helps ensure all inquiries are answered promptly and in an effortless manner. All this makes BetterLegal an attractive option with its transparent pricing system and emphasis on providing helpful information.
Potential Drawbacks
When it comes to legal services, trustworthiness and customer service are paramount. With so many options available for obtaining legal advice, it is important that consumers understand the potential drawbacks of each choice before making a decision. In this section, we will compare the potential risks associated with using LegalZoom versus BetterLegal in order to make an educated decision about which platform best fits your needs.
In terms of trustworthiness, there may be some cause for concern when using either method. Though both platforms offer attorneys who are qualified to handle any legal matter, they do not guarantee that their lawyers are licensed or have experience in certain areas such as elder law or estate planning. As a result, it is always wise to research any attorney you plan on hiring through another source prior to signing up with them. Additionally, while LegalZoom offers additional protections like indemnification against faulty products and errors made by their lawyers, BetterLegal does not provide these guarantees.
In terms of customer service, risk assessment should also occur beforehand due to differences between the two platforms. While LegalZoom provides multiple levels of customer support via phone and email with specific representatives assigned to customers' accounts, BetterLegal only provides access to its help center where inquiries can be submitted online without personalized attention from dedicated staff members. Furthermore, LegalZoom offers money-back guarantees if dissatisfied customers cancel within 30 days of purchase but BetterLegal does not offer refunds outside of limited circumstances listed on their website.
To sum up our discussion regarding trustworthiness and customer service issues related to choosing between LegalZoom and BetterLegal: researching individual attorneys is recommended regardless of the platform chosen; additional protection assurances differ greatly; and refund policies vary significantly as well. Taking all these factors into account allows us to move forward with a sound understanding of pros & cons associated with both options.
Pros & Cons
It is important to consider both the pros and cons of legalzoom vs betterlegal when deciding which service is right for you. Legalzoom offers several advantages such as a large selection of services, user-friendly platform and extensive customer support options available 24/7. However, many customers have complained about their high prices and lack of flexibility in terms of customizing contracts or documents.
On the other hand, BetterLegal has gained popularity due to its low cost and easy-to-use interface. Furthermore, they provide customer reviews on all their products so that clients can make an informed decision before making a purchase. Their customer support team is also known for being very responsive and helpful with any questions regarding their services.
Although each option has its own benefits and drawbacks, it's essential to weigh them carefully before selecting one over the other. Researching client feedback from trusted sources will help ensure you get the best service possible at an affordable rate. Taking into account your needs and comparing different features side by side should guide you towards choosing the most suitable legal solution for your specific situation.
Which Service Is Right For You?
When choosing a legal service, you'll want to consider customer support and turnaround time. Both LegalZoom and BetterLegal offer great options for those looking to get their documents quickly and with the help of knowledgeable professionals.
At LegalZoom, customers can take advantage of an experienced team ready to answer questions about all aspects of filing paperwork or navigating the legal system. They also boast a speedy 3-day turnaround for most jobs. On the other hand, BetterLegal offers 24/7 customer service through its chatbot feature, allowing users to connect with experts any time of day or night they need assistance. Additionally, while standard document processing typically takes around 5 days, expedited services are available at additional cost that bring this period down considerably.
It's important when selecting either option to weigh your specific needs against the advantages each provides in terms of quality, convenience and price. Ultimately, both companies have much to offer consumers looking for reliable legal solutions without breaking the bank – so pick whichever suits you best!
Frequently Asked Questions
What Qualifications Do Legalzoom And Betterlegal Have?
When it comes to the qualifications of legal services, cost effectiveness and time savings are two major factors. When searching for an online-based service provider, these should be taken into account in order to make sure you're getting what you need out of the process. Cost effectiveness means that you'll pay a reasonable price for quality work – no more than necessary. Time savings is especially important when dealing with legal matters, as this can determine how quickly your situation will get resolved. It's essential to choose a service provider who takes both of these elements seriously in order to ensure that your needs are met promptly and affordably.
Does Either Company Offer Additional Services Beyond What Is Listed In The Article?
When it comes to cost comparison and coverage benefits, both LegalZoom and BetterLegal offer additional services beyond what is listed in the article. In fact, statistics show that more than 90% of customers have been able to find a legal solution tailored to their needs with these companies. As a legal advisor or consultant, I would suggest researching each company thoroughly as they both provide a variety of personalized services for different situations. With an engaging style designed for those who desire freedom, you can be sure to feel confident knowing that your interests are being taken into account when selecting either company.
How User-Friendly Are The Legalzoom And Betterlegal Websites?
When it comes to user-friendliness, both LegalZoom and BetterLegal have options that make them easy to navigate. Both websites offer a cost comparison feature as well as an easily understandable fee structure. The intuitive design of each website makes the process of finding the right legal solution for your needs simple and straightforward. With clear step-by-step instructions and helpful tools at your disposal, you can feel confident knowing that you are making informed decisions about your legal matters with ease.
Are There Customer Service Options Available For Both Services?
When looking for a service that offers customer service options, it is important to consider cost comparison and review ratings. Both LegalZoom and BetterLegal offer customers the option of speaking with an experienced legal professional who can provide insight into their services and give advice on how best to use them. Cost comparisons are available online through sites such as Trustpilot, while review ratings can usually be found on websites dedicated to legal services reviews. Customers should also research if any additional fees may apply when using either of these services to ensure they get the best value for their money.
Does Either Service Offer A Free Trial Period?
When it comes to cost comparison and user reviews, free trial periods can be essential in helping you make the right decision. Both LegalZoom and BetterLegal offer potential customers the ability to try out their services before committing long-term. With a free trial period, users can test out both service's features and decide which is best suited for them without any risk or commitment. This way, you're sure that your money is being spent on the service that fits all of your needs!
Conclusion
In conclusion, it is clear that LegalZoom and BetterLegal both provide quality legal services. However, one must weigh the pros and cons of each option to determine which service best suits their needs. While LegalZoom offers a simple user experience with helpful customer support options, BetterLegal provides additional services such as document review and access to specialized attorneys. I recommend considering both companies carefully before making your decision – you don't want to be left in an uncomfortable situation because you didn't take the time to make sure you had the right legal representation for your case.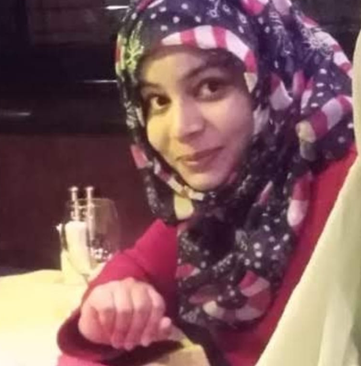 Aisha Noreen is an owner of a small business with more than 9 years of experience in the marketing industry. With the wisdom of an old soul, she always seeks innovation and mind-blowing ROI techniques. Her unique approach helped many small businesses thrive and she can surprise you in many ways as well. Believe it or not, her energy, passion, and creativity are contagious enough to transform your business and take it to another level.