Please note: This page may contain affiliate links. If you buy a product or service through such a link we earn a commission at no additional cost to you.
Inc Authority and ZenBusiness are the two most popular options for incorporating your new business. Both have their advantages, but it's not always easy to decide which one will work best for you.
Company
MoneyAisle Rating
Highlights
Visit Website

Cost-effective LLC packages
100% accuracy guarantee
Multiple add-on features

Company formation with branding
Friendly customer support
Personalized services
Start an LLC Online Today with ZenBusiness ($0)
Select Your State Below to Start an LLC for $0 + the State Fees
In this Inc Authority vs ZenBusines review, we'll compare what each service offers and analyze how they differ from one another so that choosing between these two won't be a nuisance anymore.
ZenBusiness vs IncAuthority: A Quick Overview
| | | |
| --- | --- | --- |
| Features | Inc Authority | ZenBusiness |
| Company's Reputation | 4.4/5 | 4.6/5 |
| Customer Support | 4.8/5 | 4.8/5 |
| Affordability | 4.5/5 | 4.9/5 |
| Ease of Use | 4.5/5 | 4.6/5 |
| Registered Agent Services | 4.7/5 | 4.7/0 |
| Customers' Review and Feedback | 4.6/5 | 4.7/5 |
| | incauthority.com | zenbusiness.com |
How We Review & Compare LLC Services
Before we go into details, let us discover how we review and compare LLC services. In this comparison, we'll walk you through the six main factors including some others you need to consider when choosing between ZenBusiness and Inc Authority.
The following 6 review points are what we set up for our stress test:
Company Reputation
Customer Service
Affordability (Prices & Packages)
Registered Agent Service
Ease of Use
Customers Review & Feedback
Detailed Comparison: ZenBusiness vs Inc Authority
1. Company's Reputation
ZenBusiness
ZenBusiness is a trusted LLC formation platform that was featured in 2015 for the first time. Within 3 years, ZenBusiness started to have 240-350% annual revenue growth. Only in 2021, ZenBusiness has helped more than 200,000 business owners to form their entities. There is no one in the industry who can beat ZenBusiness in this.
Despite this booming customer load, ZenBusiness has excellent feedback available on 3rd party review platforms which proves they do not compromise on quality.
Inc Authority
Inc Authority was founded in 1989, and since then they've helped more than 145,000 businesses get started as LLCs or corporations. Their big selling point is their free services for LLC formation through their basic plan.
That's right, just two companies in the industry have this free formation offer, Inc Authority and Incfile (with whom you might be familiar). Moreover, you will find powerful reviews regarding their services on third-party review platforms.
2. Customer Support
ZenBusiness
ZenBusiness' customer support team is available to guide you from Monday to Friday from 8 am – 8 pm CT. Moreover, their availability on Sundays from 10 am – 7 pm CT has made them distinguished in the industry as hardly any other competitor provides customer support on weekends.
This is very convenient for the customers who are busy during the whole week. So, you do not need to stress yourself to manage time to connect with the ZenBusiness support team during your busy hours. You can chat, have a phone call, or email their customer care representative during their business hours.
ZenBusiness does not have a hit-or-miss policy despite the large customer volume and their customer care is consistent on a high-quality end.
Inc Authority
Inc Authority offers personalized customer service and there are fewer negative reviews. They are less likely to charge you for services you don't want. On the third-party review platforms, customers specifically talked about and thanked particular Inc Authority representatives which shows that they provide personalized support to every customer.
Inc Authority offers support through phone, email, or live chat. However, their hours are shorter than ZenBusiness. Inc Authority's representatives are only available from 11 am to 8 pm ET on weekdays.
3. Affordability
ZenBusiness
The basic plan of ZenBusiness starts from $0 plus the state fees, with free registered agent service for the 1st year of incorporation, operating agreement, account consultancy, and virtual business guide. Having that many features at this price are truly something that ZenBusiness can offer while many competitors charge double for all these features.
Inc Authority
Inc Authority has an unbeatable offer when it comes to pricing. It is one of the two companies that can beat ZenBusiness's basic plan price. Of course, everyone would rather pay $0, but they have to compromise on some features that ZenBusiness offers.
Inc Authority also provides a full year of free registered agent and tax consultation in its $0 package.
4. Ease of Use
ZenBusiness
ZenBusiness website is easier to use because it doesn't show you numerous upsells while ordering their services. ZenBusiness embraced technology that allowed them to automate large portions of the business formation process and ongoing compliance services.
Their well-designed websites take you through the process of purchasing a suitable plan and separate features step by step. This technology advancement helps to form businesses faster than most competitors. Hence, they pass that time savings on to their customers in the form of monetary discounts.
Inc Authority
With Inc Authority it is easier to set up your LLC as it has a simple and user-friendly website. You can pick any service and order it online using that website. However, you may encounter some upsells and third-party offers that delay the order placing process. Moreover, upsells annoy many customers as they end up paying extra than they have expected, so the $0 offer does not even end up in $0 most of the time.
5. Registered Agent Services
ZenBusiness
All of the three packages of ZenBusiness Starter, Pro, and Premium, include the free registered agent service for the first year of incorporation with them. After this duration, you can renew your registered agent service for $119.
Many reputable LLC companies offer registered agent services as a part of their formation plan or as a standalone service at a cheaper rate. If you are to subscribe to this service as a separate feature, you can also compare the prices of top-rated registered agent services before making a final decision.
Inc Authority
Inc Authority offers 12 months of free registered agent service with any LLC formation package, and they charge a reasonable $99 per year otherwise. The free LLC registration and registered agent services show that Inc Authority values its customers over money.
As a separate feature, Inc Authority registered agent service costs you less than the ZenBusiness' price.
6. Customers' Review and Feedback
ZenBusiness
ZenBusiness has thousands of positive customer reviews on third-party platforms. You can find ZenBusiness reviews online where entrepreneurs, startups, and small business owners rave about their experiences.
7,620 customers have shared their experience with this company during the formation process for a new venture at Trustpilot. They have given it 4.8/5 stars for its outstanding services. We found 107 reviews at BBB with a 4.3/5 rating.
Inc Authority
Inc Authority also shines in terms of online reviews and better ratings. On Trustpilot, it has gotten 4.8/5 stars with 8,045 reviews which is a massive success. We found only 2 reviews about it at BBB with 3/5 ratings which suggest only dissatisfied customers might have approached there. Still, ZenBusiness left Inc Authority behind in this category.
Some More Features to Look At
In addition to our 6 point litmus test, you should consider some more features before making a final decision.
Turnaround Time
With Inc Authority, turnaround times are based on the requirements of each state. These processing speeds can vary from just a couple of days up to several weeks. Still, we acknowledge Inc Authority because they base their speed independently on how fast your state registers an entity rather than increasing or decreasing accordingly with what amount you paid beforehand.
ZenBusiness offers three different options for LLC formation: their Basic plan has a 2-3 week turnaround time, the middle package takes 1 week while the top packages take 3-5 business days to form your LLC. They also offer an expedited option to speed up the formation process. We really appreciate ZenBusiness for giving such a range of options for turnaround time and entrepreneurs can pick whatever suits them the most.
Features Included in their Packages
Inc Authority has valuable features in its plans. Even its free LLC formation package includes more than what you can not get in the advanced packages of many competitors. The high tire plans have services such as Federal Tax ID Number (EIN), sample operating agreement, and other customizable LLC forms, tax consultation, and more.
ZenBusiness in addition to filing your article of organization offers 1 year of free registered agent service, operating agreement, and tax consultation. In advanced packages, you expect an LLC kit and seal, Federal Tax ID Number (EIN), expedited processing service, worry-free compliance, sample operating agreement and other customizable LLC forms, company domain, and website, etc.
In this category, we give ZenBusiness a superior position as the high tire package of Inc Authority costs you more for similar features than the ZenBusiness' top plans.
Is there any Alternative that Outranks Both Services?
No, there is no one in the industry that can beat the $0 price of Inc Authority or the ZenBusiness' valuable features at an economical price. However, you can compare the 6 best LLC services available online to have a better overview of top-rated LLC companies.
Price Comparison | Inc Authority vs ZenBusiness
Basic Plan
| | | |
| --- | --- | --- |
| Features | Inc Authority | ZenBusiness |
| Price | $0 + the state fees | $0 + the state fees |
| Turnaround Time | 1-3 weeks | 2-3 weeks |
| Registered Agent | Yes | Yes |
| Tax Consultation | Yes | Yes |
| Business Funding Analysis | Yes | No |
| Operating Agreement | No | Yes |
| Virtual Business Guide | No | Yes |
Middle Plan
| | | |
| --- | --- | --- |
| Features | Inc Authority | ZenBusiness |
| Price | $399 + state fee | $199 + state fee |
| Turnaround time | 1-3 weeks | 1 week |
| LLC Kit and Seal | Yes | No |
| Compliance Alerts | No | Yes |
| Registered Agent | Yes | Yes |
| Tax Consultation | Yes | Yes |
| Federal Tax ID Number (EIN) | Yes | Yes |
| Operating Agreement and Bylaws | Yes | Yes |
| Banking Resolution | No | Yes |
| 100% Accuracy Guarantee | No | Yes |
Top Plan
| | | |
| --- | --- | --- |
| Features | Inc Authority | ZenBusiness |
| Price | $499 + state fee | $299 + state fee |
| Turnaround time | Express processing saves you several days | 3-5 business days |
| Express Shipping | Yes | No |
| Registered Agent | Yes | Yes |
| Federal Tax ID Number (EIN) | Yes | Yes |
| Official Certificates and Seal | Yes | No |
| Website Domain | Yes | Yes |
| Business License Report | Yes | No |
| Operating Agreement and Bylaws | Yes | Yes |
| Annual Compliance | No | Yes |
| Business Email | No | Yes |
| Company Website | No | Yes |
Which of these LLC Services is Better?
There are several things to consider when deciding which formation company you want for your new LLC.
As mentioned earlier, in this quest, there is no right and wrong choice. ZenBusiness and Inc Authority offer quality services that will get the job done, but each has its own unique selling point.
The final decision only depends upon your specific business situation. Let us make a final note on that.
Choose ZenBusiness:
If you value company reputation and want more features than state filing and a registered agent at a cheaper price, ZenBusiness is a better choice over Inc Authority. From order placing till completion and ongoing services, ZenBusiness outranks Inc Authority.
Choose Inc Authority:
If you want a free registered agent service and the best prices with more comprehensive features, Inc Authority is a great choice. Free formation and highly satisfied customer reviews are all that a new business owner seeks with a formation company.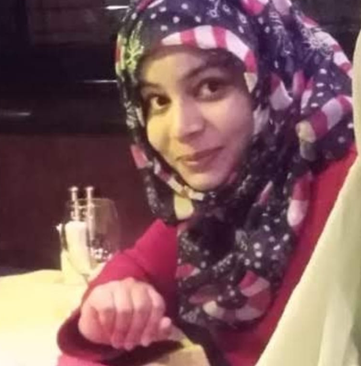 Aisha Noreen is an owner of a small business with more than 9 years of experience in the marketing industry. With the wisdom of an old soul, she always seeks innovation and mind-blowing ROI techniques. Her unique approach helped many small businesses thrive and she can surprise you in many ways as well. Believe it or not, her energy, passion, and creativity are contagious enough to transform your business and take it to another level.