Please note: This page may contain affiliate links. If you buy a product or service through such a link we earn a commission at no additional cost to you.
Are you looking for the best way to start your business? It can be overwhelming when trying to decide where to turn. Incfile and MyCompanyWorks are two popular options, but which one should you choose? In this article, we'll compare these two services side-by-side so you can make an informed decision about how to get started with your business venture.
Starting a business is an exciting step in life that requires careful consideration. You want a service that fits within your budget while also giving you all of the features necessary to launch successfully. With Incfile and MyCompanyWorks, there's something for everyone – no matter what stage of their entrepreneurial journey they're on! Read on to find out more about each service and see which one could work best for you.
Overview Of Incfile
Incfile offers a simple, streamlined approach to the incorporation process. They make document filing incredibly easy and hassle-free with their helpful user interface. With Incfile, you can set up your business in minutes at an affordable price.
The company provides access to name availability searches, specialized registered agents services and other features like compliance reminders and more. Plus, they offer free customer support which is available through email or phone if you ever need help along the way. It's no wonder why so many people turn to them when it comes to forming a new business entity.
If you're looking for an efficient solution that's fast and cost effective, then Incfile might be right for you. Start today on the path towards establishing your own business without breaking the bank!
With MyCompanyWorks, entrepreneurs have another option when it comes to setting up a new corporation or LLC online. Their platform allows users to quickly form businesses from any state in just a few steps – all without needing professional assistance or high legal fees.
Overview Of Mycompanyworks
MyCompanyWorks is the perfect solution for entrepreneurs looking to save time and money. The company offers cost efficiency when it comes to incorporating a business, allowing owners to take control of their filing process quickly and easily. By taking advantage of MyCompanyWorks's online services, founders can do everything from forming an LLC or corporation in any state across the US to managing corporate documents and staying compliant with annual report filings.
The advantages of using MyCompanyWorks over other similar service providers are numerous. Their simple-to-use platform allows users to form a business with just a few clicks, ensuring that the entire filing process goes as smoothly as possible. Furthermore, their experienced team of professionals is always available to assist customers through every step of the way and answer any questions they might have along the way – giving entrepreneurs peace of mind knowing they have someone helping them get started on their journey towards success.
MyCompanyworks also ensures its customers receive only the highest quality products at great prices; making sure you get exactly what you need without breaking your budget! With their superior customer service, knowledgeable staff, and unmatched value proposition, there's no better option than MyCompanyWorks when it comes to streamlining your incorporation process and getting your business up and running fast. Transitioning into pricing comparison between incfile vs mycompanyworks is easy – let's see how these two stack up against each other in terms of cost effectiveness!
Pricing Comparison
When it comes to pricing, incfile and mycompanyworks offer a variety of plans to choose from. Incfile's plans are slightly more expensive than mycompanyworks, but they come with more services. Both companies charge subscription fees and monthly rates, but incfile's are much higher. For those looking for a good deal, mycompanyworks is the better option.
Pricing Plans
When it comes to package options and cost savings, incfile and mycompanyworks are both excellent choices. Both offer a range of plans with varying features that suit different business needs. When you're looking for the best deal on setting up your company, though, which one should you go for?
Incfile's pricing plans vary from state to state but generally start at $0 plus state fees. They also offer packages that include additional services like registered agent appointment or document preparation. MyCompanyWorks has three tiers of their service offering: Basic ($49 + State Fees), Deluxe ($149 + State Fees) and Complete ($299 + State Fees). The deluxe option offers the most comprehensive package, including all the documents necessary to form an LLC in any US state.
Ultimately, when deciding between Incfile vs MyCompanyWorks for setting up your LLC, consider what kind of help you need, how much money you're willing to spend and if there is added value in getting more than just basic filing services. Whichever route you choose will depend on your unique situation and budgeting goals – so make sure to weigh the pros and cons before making a decision!
Costs
When it comes to cost, both incfile and mycompanyworks offer a range of plans with varying features that meet different business needs. Whether you're looking for an affordable package or one with additional services like registered agent appointment or document preparation, there's something available for everyone. What's more, MyCompanyWorks even offers discounts on their packages while Incfile is totally free plus state fees – so you know you'll be getting the best deal no matter what. One thing to keep in mind though is that some companies may have hidden fees tucked away in their pricing plans, so make sure to read through everything before signing up! Ultimately, deciding between these two platforms will come down to your unique situation and budgeting goals – but rest assured knowing that you won't end up paying any extra for features you don't need.
Features Comparison
Today, entrepreneurs have a choice when it comes to entity selection and filing process. On one hand, there's Incfile which offers a range of services for businesses seeking an efficient way to start their venture. At the same time, MyCompanyWorks provides comprehensive business formation packages with options tailored for any entrepreneur looking to launch their dream business. When it comes down to making the best decision for your needs, let's take a look at how these two compare in terms of features that could make or break your success.
Incfile stands out from other service providers due to its hassle-free system. The website is simple and straightforward, allowing customers to quickly understand what they need and get started on setting up their company without wasting precious time. All necessary forms are provided along with tips and advice on completing them correctly so you can sail through the paperwork without issue. In addition, customer support is available by phone or email if any questions arise during the process.
MyCompanyWorks also excels with providing helpful resources such as step-by-step instructions, FAQs and videos outlining important concepts related to forming a business entity. It includes all needed documents plus additional forms depending on individual state requirements. For those who want added assurance that everything has been completed properly, registered agents provide professional help with document preparation should you choose this option for extra peace of mind. Now that we've explored some key features offered by both Incfile and MyCompanyWorks, let's examine what kind of customer support each has available.
Customer Support
The customer support experience from both incfile and mycompanyworks is an important factor to consider when looking for the best fit. Both companies have experienced teams that offer a range of options for customers, however there are some key differences in their approach:
Incfile offers dedicated account managers with varying levels of expertise depending on their specific needs. This allows them to match customers up with someone who can provide the appropriate level of help and advice needed.
Mycompanyworks provides free online resources as well as phone and email support. They also offer premium services such as scheduled calls or one-on-one consultations with specialists.
Both companies prioritize customer satisfaction at all times, but they differ in how they go about achieving it. With incfile you get personalized attention tailored to your individual requirements, while mycompanyworks is more focused on providing comprehensive resources so that you can find answers quickly without having to reach out for assistance. In terms of overall convenience, both platforms make it easy to access support whenever needed:
Incfile has a convenient contact form available 24/7 through which customers can submit queries and receive timely responses.
Mycompanyworks makes use of automated bots as well as human agents to answer questions promptly via live chat or by telephone.
Each platform also has its own FAQ page where users can browse commonly asked questions for quick self-service solutions.
The knowledge base provided by mycompanyworks contains detailed tutorials helping users understand complex procedures step by step and troubleshoot any issues they may encounter along the way.
Additionally, incfile releases regular blog posts featuring helpful tips and industry news related to business formation processes that customers might find useful in making informed decisions regarding their company setup process.
Overall, both platforms provide excellent customer service experiences ensuring that customers always feel supported during every stage of the incorporation journey – no matter what their experience levels may be. Moving forward into the next section let's look at how user friendly each option is when it comes to setting up a business structure…
Ease Of Use
It's no surprise that making important decisions about your business can be daunting. But when it comes to deciding between two services, incfile and mycompanyworks, the choice should be a little easier. Ease of use is an essential factor in determining which service you choose for filing paperwork or ensuring compliance with the law. Let's take a look at how these two services compare on ease of use and other factors:
| Feature | Incfile | MyCompanyWorks |
| --- | --- | --- |
| Speed | Fast | Moderate |
| Price | Affordable | Expensive |
| Value Added Services | Limited | Comprehensive |
Time is money—so every entrepreneur wants their business documents filed as quickly as possible. When it comes to speed, incfile has them beat hands down. Their experienced staff are specially trained to process complicated applications accurately and efficiently so entrepreneurs get the assurance they need without waiting too long. Plus, their prices are more affordable than MyCompanyWorks's expensive fees, offering much better value for smaller businesses looking to save money while still getting quality services. However, if what you're looking for is comprehensive value-added services like legal advice or tax guidance then MyCompanyWorks may offer exactly what you need.
In terms of timeliness and value added services there are distinct differences between incfile and MyCompanyWorks; but ultimately this decision will rest on what best suits your individual needs. The bottom line? You don't have to sacrifice time or money when it comes to protecting yourself legally—just make sure you understand exactly what each company offers before committing.
Final Thoughts
In the world of online business formation, two powerful contenders are Incfile and MyCompanyWorks. Both offer a range of services to help entrepreneurs get their businesses off the ground. But which one is right for you?
When it comes to customer feedback, reviews speak volumes. And in this case, both companies come out on top with great ratings from users. For example, customers praise Incfile's friendly customer service team and its ease of use while they laud MyCompanyWorks' comprehensive filing services and cost-effectiveness. It's no wonder that so many people have turned to these two brands when setting up their own ventures!
At the end of the day, only you can decide which company is best for your needs. Think about what matters most – convenience, affordability or something else entirely – then do some research and see how each one stacks up against your criteria. With all the positive reviews surrounding both Incfile and MyCompanyWorks, you really can't go wrong either way!
Frequently Asked Questions
How Long Does It Take To Form A Business With Incfile Or Mycompanyworks?
When it comes to forming a business, many potential entrepreneurs wonder how long they can expect the process to take. The answer depends on which service you use – Incfile or MyCompanyWorks. Both offer competitive rates and customer reviews that make them popular choices for those looking to start their own businesses. With either option, you'll be able to incorporate quickly and easily, often in as little as one week! So if freedom is your goal, both services are great options for getting your business started fast.
Does Incfile Or Mycompanyworks Offer Any Business Formation Services Outside Of The United States?
Forming a business abroad can be complicated, and even more so if you don't know the local requirements. Both Incfile and MyCompanyWorks offer foreign filing services to help entrepreneurs set up their business in other countries with ease. With these companies, you'll get assistance on everything from understanding regional regulations to getting your documents approved quickly. So no matter what country you want to launch in, you can count on Incfile or MyCompanyWorks for a smooth process – giving you the freedom to do business anywhere around the world.
Does Incfile Or Mycompanyworks Offer Any Additional Services, Such As Tax Filing Or Payroll?
When it comes to business filing, many entrepreneurs find themselves in need of expert help. Whether you're looking for assistance with setting up a new corporation or just want some advice on how best to manage your taxes, both IncFile and MyCompanyWorks offer comprehensive solutions that can provide the support you need. Both companies offer consultation services as well as tax filing and payroll management options so you can stay organized without having to worry about all the details yourself. With their professional guidance, you'll be able to focus on growing your business while they take care of the paperwork.
Is There A Discount Available If I Sign Up For Both Incfile And Mycompanyworks?
If you're looking to save on legal costs and get ongoing support for your business, signing up for both Incfile and MyCompanyWorks may be the way to go. By doing so, you can take advantage of discounts that are available for customers who choose both services. This could mean a big savings compared to signing up for just one or the other. Plus, this setup will provide you with more freedom in terms of managing your business's needs.
Are There Any Hidden Fees Associated With Using Incfile Or Mycompanyworks?
Are there any hidden fees associated with using Incfile or MyCompanyWorks? When it comes to business formation services, customers want to know the true cost of their venture. It's important to understand that no matter which service you choose – whether it be Incfile or MyCompanyWorks – transparency is key. Price comparison and customer reviews can help determine if either provider has surprise charges tucked away in their service agreements. Be sure to read through all terms and conditions thoroughly so you don't get hit with unexpected costs down the line!
Conclusion
In conclusion, Incfile and MyCompanyWorks offer similar services to help you form your business. Both companies have competitive rates with no hidden fees. However, when it comes to choosing one over the other, there is an important factor to consider: speed. With Incfile, the turnaround time for setting up a new business averages only four days – that's almost twice as fast as MyCompanyWorks! This could make all the difference if you're in a rush to get your business off the ground. Plus, if you sign up for both services at once, you can take advantage of discounts offered by each company. For many entrepreneurs looking to launch their enterprise quickly and easily, Incfile and MyCompanyWorks are invaluable resources.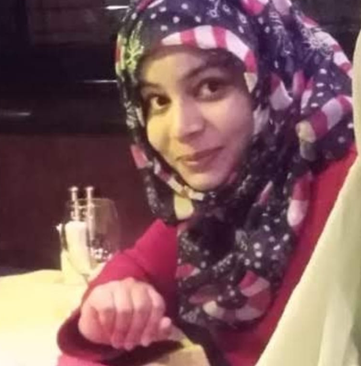 Aisha Noreen is an owner of a small business with more than 9 years of experience in the marketing industry. With the wisdom of an old soul, she always seeks innovation and mind-blowing ROI techniques. Her unique approach helped many small businesses thrive and she can surprise you in many ways as well. Believe it or not, her energy, passion, and creativity are contagious enough to transform your business and take it to another level.