Please note: This page may contain affiliate links. If you buy a product or service through such a link we earn a commission at no additional cost to you.
If you're looking for an efficient and cost-effective way to handle your business filing needs, then Swyft Filings and BetterLegal are two excellent options. As a senior research analyst specializing in business services, I've taken the time to compare these two companies side by side so that you can make an informed decision.
Swyft Filings offers an easy process with fast turnaround times, while BetterLegal provides more personalized service from experienced professionals. Both offer great value for money, but depending on your particular needs one may be better suited than the other. In this article, we'll explore both of these services in depth so that you can choose which one is best for you and get back to running your business with confidence!
Overview Of Swyft Filings
When it comes to business services, Swyft Filings has long been the go-to for entrepreneurs and small businesses. After all, with its easy filing process and low cost legal solutions – what's not to love? But is that really enough? Is there a better option out there in this competitive market?
The truth of the matter is that while Swyft Filings may seem like an ideal choice at first glance, one must take into account the various factors involved when choosing a service provider. The company's business model and associated legal implications should be considered before making any decisions. It pays to do your research!
As such, let us compare Swyft Filings to BetterLegal: two leading online platforms offering different approaches towards forming companies through electronic methods. We will look at both their offerings as well as customer reviews so we can determine which offers more value and answers our initial question: 'Is there a better option out there?' From those findings, you'll have everything you need to make an informed decision about which platform is best suited for your needs – without sacrificing freedom or financial security.
Overview Of Betterlegal
BetterLegal is a modern, comprehensive legal services platform that provides businesses with access to better-quality services than ever before. Its online presence makes it highly accessible and easy to use for those who are unfamiliar with the legal system or need help navigating the complexities of forming their own business. With its streamlined pricing structure, users can easily get an understanding of what they're signing up for without worrying about hidden costs or unexpected fees.
The platform offers features such as document automation tools and entity formation packages which have been designed to make the process of starting a business stress free. It also includes support from experienced professionals who are available to provide guidance when needed throughout each stage of the process. Overall, BetterLegal has created an easier way for entrepreneurs to launch their ventures and protect themselves in the long run.
This service's intuitive user interface allows customers to quickly identify what type of assistance they require and find solutions tailored specifically to their needs. Those looking for more complex advice can benefit from its knowledgeable staff, while smaller tasks like filing documents don't require any additional resources or time commitments beyond using the website itself. By providing both convenience and quality in one package, BetterLegal ensures businesses have all their bases covered at every step along their journey towards success.
Features And Pricing Compared
Swyft Filings and Betterlegal offer business services that look to provide cost savings for their customers when it comes to filing taxes, forming a company, or other important documents. Let's take a closer look at the features and pricing available from both of these providers.
Swyft Filings offers its customers an online platform with access to all their state-specific paperwork needed for businesses, as well as professional advice from registered agents. Their fee structure is simple, charging one flat rate no matter how many documents are filed. This can help save time and money in the long run for businesses who need multiple document filings.
Betterlegal provides similar services but also offers more personalized legal guidance tailored to individual needs. They have different levels of service based on what kind of assistance you require, allowing customers to pick and choose which type of support they would like without having to invest in pricier packages. However, this variability in the fee structure may mean higher overall costs than Swyft Filings depending on your particular situation.
Overall, there are pros and cons associated with each provider depending on the specific needs of your business. While Swyft Filing's straightforward fees might be appealing if you don't need any extra handholding, those looking for additional guidance should explore the options offered by Betterlegal before making a decision about which service best fits their goals—and budget—for success. Now let's move onto evaluating how easy each service is to use…
Ease Of Use
When it comes to user interface, Swyft Filings is designed to be intuitive, making it easy to navigate. On the other hand, BetterLegal's setup process is quite complex, making it difficult to get started. When it comes to support services, Swyft Filings offers detailed customer support, while BetterLegal does not. It's clear that Swyft Filings offers a much more user-friendly experience overall. The setup process is straightforward and the customer support is comprehensive. In comparison, BetterLegal requires a more complex setup process and lacks the same level of customer support.
User Interface
When it comes to user interface and ease of use, two rivals stand out: Swyft Filings and BetterLegal. Both offer great customer experiences that are easy to navigate and understand. Let's take a look at how each platform fares in terms of onboarding process, usability, and overall convenience for their customers.
Swyft Filings offers an intuitive dashboard with simple navigation tools. It has a clear structure that allows users to quickly find the information they need without confusion or frustration. The company also provides helpful videos and tutorials which make the onboarding process even easier. In addition, its automated forms make filing paperwork quick and painless – something which can be quite valuable when dealing with legal matters.
Meanwhile, BetterLegal provides excellent customer service through its comprehensive knowledge base and email support system. Its interactive menu prompts simplify the entire experience while keeping everything straightforward enough for any level of user to understand easily. From account setup to document preparation, all processes are clearly outlined so that customers don't feel overwhelmed by the abundance of options available. This makes it an ideal choice if you're looking for a fast-paced yet reliable experience in online legal services.
Setup Process
When it comes to setting up an account, both Swyft Filings and BetterLegal offer great options. With Swyft Filings, the process is quick and easy – all the paperwork can be filled out through automated forms that are incredibly helpful for expedited filing. BetterLegal also provides a smooth setup experience with its interactive menu prompts guiding users along every step of the way. Both platforms promise a hassle-free setup process so customers don't have to worry about any complicated procedures getting in their way. Ultimately, no matter which platform you choose, you're sure to get started quickly on your legal journey without having to waste time or energy dealing with unnecessary processes.
Support Services
Once the account setup is complete, users can turn their attention to the other services that both Swyft Filings and BetterLegal offer. Both platforms provide assistance with document preparation for important filings such as LLC formation documents, so customers don't have to worry about creating these on their own. In addition, they also make sure filing fees are taken care of in a timely manner to avoid any potential delays or problems down the road. Finally, they provide customer support whenever needed so users won't be left alone when trying to figure out what to do next. With all this helpful information available at your fingertips, you'll feel confident knowing that everything related to your legal journey will be taken care of efficiently and without hassle.
Customer Support
Ease of use is a major factor to consider when selecting the best business filing service. Swyft Filings and BetterLegal both offer intuitive, user-friendly websites that make the process simple for customers. Both services also provide online help resources in order to support users during their journey.
Customer support is another key element to take into consideration when making such an important decision. Swyft Filings offers customer reviews on its website as well as priority phone numbers for specific departments that allow quick access to trained professionals with questions or concerns. On the other hand, BetterLegal provides direct email contact information for each department in addition to detailed FAQs covering various topics related to its services.
In summary, while both companies excel at offering ease of use and customer support options, they differ slightly in how they execute them. By reviewing all available resources, businesses can decide which company may fit their needs better before committing to any one particular service. Moving forward, turnaround time will be discussed in greater detail regarding these two competitors.
Turnaround Time
When it comes to turnaround time, both Swyft Filings and BetterLegal offer services that work quickly and efficiently. However, there are several areas of difference between the two when it comes to expectations for turnaround time.
Swyft Filings offers a streamlined process that allows customers to get their filings done in as little as one business day—a service they have been able to provide by optimizing their internal processes over many years. Customers should expect an expected delivery date within minutes of booking with them, making it easy to plan ahead and meet any filing deadlines on time.
BetterLegal makes use of technology-enabled document processing systems which allow for much faster turnaround times than traditional alternatives. The platform also uses rules-based algorithms and automated reviews of documents before submitting them for approval or rejection. This means that the customer can expect a response from BetterLegal in less than 24 hours after initiating the request, allowing customers to move forward with confidence knowing that speed is not compromised. In addition, this optimized process helps ensure accuracy so no important details are missed during the filing process.
Both companies have worked hard to optimize their respective processes, setting clear standards for turnaround expectations while providing reliable results without sacrificing quality or speed. Knowing these parameters up front can help businesses make more informed decisions about what type of service provider fits best with their needs and timelines.
Final Considerations
When it comes to filing documents, the choice between swyft filings and BetterLegal is a no-brainer. The decision is so clear that it feels like an absolute windfall for those in search of reliable document management services. With their advanced risk assessment capabilities, data security protocols, and streamlined workflows, swyft filings offers businesses a level of peace of mind that simply can't be matched by its competitors.
The differences between these two options are night and day. Swyft Filings takes pride in being able to provide customers with up-to-date information on all aspects of document storage — from secure archiving to quick retrieval. Plus, they take extra measures to ensure the safety and integrity of customer data through high levels of encryption and authentication techniques. On top of this, everything is done remotely without requiring any physical contact or location; thus making swyft filings one of the best choices when it comes to digital document management solutions.
For those seeking total control over their business's sensitive paperwork, there's no better option than swyft filings – especially considering how quickly things can change in today's fast-paced world. By offering comprehensive yet simple tools for managing important records online, companies don't have to worry about slow turnaround times or subpar security protocols anymore. Instead, they get exactly what they need: a dependable system with robust protection that gives them full access whenever needed – freeing up more time and resources for other critical areas within the organization.
Frequently Asked Questions
How Long Has Swyft Filings Been In Business?
Swyft Filings has been providing business services for over 10 years, making them one of the most experienced companies in the industry. They are known for their competitive prices and excellent customer support that makes doing business with them a breeze. Their service is designed to give entrepreneurs the freedom they desire by simplifying the process of legal filings, so you don't have to worry about complicated paperwork or hidden fees. We highly recommend Swyft Filings if you're looking for an easy-to-use and affordable option!
Does Betterlegal Have Any Special Discounts Available?
When researching the cost of services for business filings, BetterLegal offers customers an impressive array of discounts and deals. With a quick comparison search on their website, users can easily find out how much they could be saving. On top of that, customer reviews are available to help individuals make informed decisions about which service is best for them. As far as value goes, BetterLegal provides customers with plenty of options when it comes to inexpensive yet high-quality filing solutions.
Does Swyft Filings Provide Any Additional Services Beyond Filing?
When it comes to filing services, Swyft Filings stands out with their range of additional offerings. They provide a cost comparison tool for customers so they can make the most informed decision when choosing a service that suits their needs. Moreover, customer support is second-to-none and they are always on hand to answer any questions or queries you might have. So if you're looking for more than just filing documents but also want access to useful tools and great customer support, then Swyft Filings could be the right choice for you!
What Is The Average Turnaround Time For Filing With Betterlegal?
When it comes to filing papers, turnaround time is an important factor in cost comparison. BetterLegal offers one of the fastest average turnarounds for filings – typically within a few days. Customer reviews have been overwhelmingly positive when considering their fast and reliable services. So if you're looking for quick processing times with minimal effort on your part, then BetterLegal is the way to go! Not only will they save you time and money, but they'll give you more freedom to focus on other aspects of your business.
Are There Any Additional Fees Associated With Swyft Filings?
When it comes to filing costs, customers are often looking for the best bang for their buck. Take Bob Jones, a small business owner based in Texas who was recently researching different service providers and found that Swyft Filings had competitive rates with no additional fees associated. After comparing cost comparisons and reading customer feedback, Bob decided Swyft Filings was the right fit for his budget but also provided him with the freedom he desired.
Conclusion
Swyft Filings and BetterLegal both provide valuable services for business owners who need to file paperwork quickly. Swyft Filings has been in the game longer, but BetterLegal offers special discounts that make it a great option. When considering which one is best for your needs, consider turnaround time and any additional fees associated with either service. In terms of speed and accuracy, I'd say Swyft Filings is like a cheetah on steroids – lightning fast and never missing a beat! Meanwhile, BetterLegal provides reliable filing at an affordable rate. It's really up to you to decide which one will be the most beneficial for your particular situation.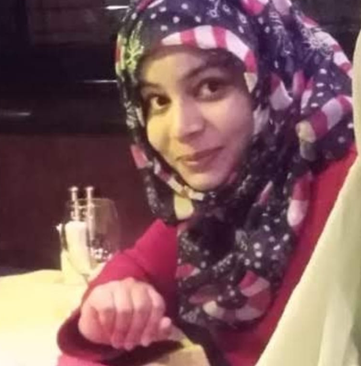 Aisha Noreen is an owner of a small business with more than 9 years of experience in the marketing industry. With the wisdom of an old soul, she always seeks innovation and mind-blowing ROI techniques. Her unique approach helped many small businesses thrive and she can surprise you in many ways as well. Believe it or not, her energy, passion, and creativity are contagious enough to transform your business and take it to another level.