Please note: This page may contain affiliate links. If you buy a product or service through such a link we earn a commission at no additional cost to you.
Confused about choosing between ZenBusiness vs Incfile? Although there have been a lot of new formation companies, this comparison between ZenBusiness and Incfile LLC services will lead you toward the best!
Formation Services
Key Features
Value
Learn More

The Best Overall Formation Service

Free registered agent service for a Year.
Only pay for what you need.
Quick turnaround option available.

The Most Affordable Formation Company

Easy to use Dashboard.
Free learning center.
Quick order turnaround.
Quick Comparison Table
Two of the well-known incorporation companies, Incfile and ZenBusiness, stand distinct from one another with numerous features that definitely amaze a customer. If you want to grab the best service for your new LLC registration or incorporation, look no further than these two!
The detailed comparison between both of these elite formation services will permit you to take the best decision. But let us start with the quick comparison table to have a birds-eye view of prices, packages, features, and some extra perks. So, shall we start?
ZenBusiness vs Incfile: A Quick Overview
| | | | |
| --- | --- | --- | --- |
| Sr # | Features | ZenBusiness | Incfile |
| 1 | Company's reputation | 4.7/5 | 4.5/5 |
| 2 | Registered Agent Service | 4.9/5 | 4.3/5 |
| 3 | Customer Support | 4.8/5 | 2.9/5 |
| 4 | Pricing and Plans | 4.8/5 | 4.3/5 |
| 5 | User experience on the company's website | 4.6/5 | 3.7/5 |
| 6 | Turn around time | 4.8/5 | 3.9/5 |
| 7 | Key and value-added features | 4.9/5 | 4.5/5 |
| 8 | Customers reviews | 4.6/5 | 3.2/5 |
| | | zenbusiness.com | incfile.com |
Prices & Packages: Side by Side Comparison
ZenBusiness Starter vs. Incfile Silver
| Features | ZenBusiness Starter | Incfile Silver |
| --- | --- | --- |
| Price (not including state fees) | $0 | $0 |
| Registered Agent Services | – | Free (1st year) |
| Filing Speed | 2-3 weeks | – |
| Operating Agreement | – | – |
| EIN | – | – |
| Business Website & Domain | – | – |
ZenBusiness Pro vs. Incfile Gold
| Features | ZenBusiness Pro | Incfile Gold |
| --- | --- | --- |
| Price (not including state fees) | $199 | $199 |
| Registered Agent Services | – | Free (1st year) |
| Filing Speed | 4-6 days | – |
| Operating Agreement | ✓ | – |
| EIN | – | ✓ |
| Business Website & Domain | – | – |
ZenBusiness Premium vs. Incfile Platinum
| Features | ZenBusiness Premium | Incfile Platinum |
| --- | --- | --- |
| Price (not including state fees) | $299 | $299 |
| Registered Agent Services | – | Free (1st year) |
| Filing Speed | 1-2 days | – |
| Operating Agreement | – | ✓ |
| EIN | – | ✓ |
| Business Website & Domain | ✓ | – |
Detailed Comparison
Incfile vs ZenBusiness: 6 Common Good Things
Free Registered Agent Service: LLC is not practical without a registered agent. A registered agent can be a person or company that is responsible to receive important document deliveries. This role can be filled by a person or any reliable online service. Both, ZenBusiness and Incfile, offer a free first year of registered agent service that performs all of a customer's legal functions. After the first year's completion, one has to pay 119 USD or more for the next year in both companies.
Affordable Service: ZenBusiness and Incfile have great price packages, unlike other big LLC companies like LegalZoom. You'll find them standing much lower than some re-known services.
Precise Companies: Starting their work in such a short time, both companies are well-defined with enhanced customer benefits and facilities.
Simple Dashboard: Both LLC services provide a convenient dashboard facility that facilitates a customer in storing his essential business information.
Superb Customer Feedback: Both of the LLC incorporation services, Incfile and Zenbusiness, has an overall superb customer feedback rating. If ZenBusiness has one feature with a huge customer rating, IncFile leads the other.
Incredible Customer Support: Despite being the new companies, both offer unbelievable customer support with qualified staff available all the time.
Incfile vs ZenBusiness: 4 Major Differences
1. Prices & Packages
ZenBusiness LLC Service Packages
When on a track to grab the best, full-time, LLC service company, ZenBusiness proves to be a great deal! It has amazing packages that offer numerous features side by side.
Initiating from as low as $0, ZenBusiness provides a full-year registered agent service besides the annual operating system, fast filing process & much more.
Other ZenBusiness packages, with a price increase, provide more facilities that we'll highlight below. So, the following is an overview of all three ZenBusiness packages:
i. Starter – $0 + State Fee
1-year of Registered Agent Service
Operating Agreement
LLC Formation
Fast Filing
Worry-Free CPA Estimation
ii. Pro – $199 + State Fee
Worry-Free Submission Guarantee
Employer ID Number, EIN
Exceeded Filing Speed
iii. Premium – $299 + State Fee
Business Domain & Name Security
Official Website & Email Address
Rush Filing Speed
Incfile LLC Service Packages
While comparing the prices, IncFile leads with the lowest possible price of $0, excluding the state fee.
Furthermore, the company provides a free registered agent service in all of its three packages. Let us briefly look into all of IncFile's price packages:
i. Silver – $0 + State Fee
Free First Year of Registered Agent
Processes order the very next day
Tax Consultation
Notifies with Company Alerts
ii. Gold – $199 + State Fee
Provides Template Library
Operating Agreement
Tax Number or EIN
Corporate Kit Available
iii. Platinum – $299 + State Fee
Fast & Prioritized Filing
Free of cost Domain & Website Name
Provides 20 Customized Stock Licenses
Leader = ZenBusiness
Although both companies offer very cost-effective prices and several features, still ZenBusiness holds a good position by providing some of the best additional services, including bylaws, incorporation, and fast filing of the orders as per the package.
2. Processing Times
ZenBusiness
The company is just and fair when it comes to processing time.
They have set a specific time for all three packages so a customer can pick up anyone following his demands.
Note that the overall turnaround time can even differ from the one mentioned due to differences in states. So the starter package has a processing time of 3-4 weeks, whereas the pro consumes a time of 1-2 weeks.
The premium package is the best of all, only requiring a time of 3-5 days.
IncFile
The processing time of IncFile depends upon the formation state and not on the packages. Depending upon which state you are in, the processing time may vary from a single day to even up to eight weeks.
Leader = ZenBusiness
So, it can be clearly seen between ZenBusiness and IncFile that the former is the winner in fast formation! A customer can choose any of the three packages keeping in view the need. On an urgent basis, one can quickly select to obtain the ZenBusiness Premium Package for the fastest filing and formation like BetterLegal LLC service.
3. Background & Experience
ZenBusiness
The company kick-started its LLC services in 2015. Even in this limited duration, they have gained a huge reputation with hundreds and thousands of positive reviews, which is great!
ZenBusiness aims at receiving as many as best reviews, making it up to a million, so are they putting a lot of effort in providing the best of services.
They excel with a five-star rating on the Internet.
IncFile
Unlike ZenBusiness, IncFile is in the market since 2004. Since then, the company has covered the LLC services of almost 2,50,000 business units with average customer feedback.
Leader = IncFile
As clear from the experience level between ZenBusiness and Incfile, the latter wins the trophy! Despite being relatively new, ZenBusiness incredibly serves its customers and has outstanding customer reviews & feedback.
4. Customer Reviews
ZenBusiness
There are almost 6000+ positive reviews of ZenBusiness on both, TrustPilot and BBB. Despite having relatively new in the market other contenders out there, ZenBusiness has the strongest customer feedback record online. Customers blindly trust the service, which is another way of motivating ZenBusiness to provide the best!
IncFile
Unlike thousands of excellent ZenBusiness reviews, IncFile has very few customer reviews and feedback. Most of them consist of complaints and low ratings. However, due to its more experience in the industry, people somehow choose it, which is fair enough.
Leader = ZenBusiness
Although both incorporation companies are impressive in their services, Zenbusiness clearly wins in the best customer reviews with the highest positive feedback.
Our Verdict (Overall)
The detailed comparison between Incfile and Zenbusiness showed all the key similarities and differences between the two. Although both are best in one way or another, ZenBusiness is our Pick for the year 2023.
However, you can pick out anyone as per your business requirements for forming an LLC. Here's a quick ending:
Go for ZenBusiness Services if:
You are finding the best overall value starting at a minimum of $0 with all the essential features and a back of the strongest customer reviews.
Hire Incfile Services if:
You want to grab the most affordable LLC service, coming with a longer experience.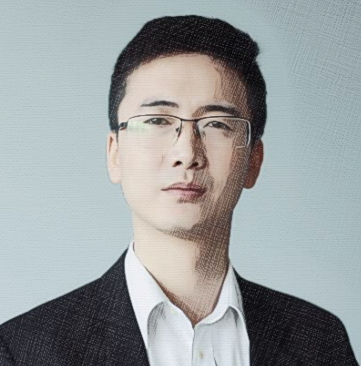 Alfie Wilson, Esq., is a legal content writer with expertise in business formation, criminal law, veterans disability, family law, DUI law, personal injury, animal welfare, and legal writing. He holds a J.D. from Emory University School of Law and has experience in appellate advocacy and regulatory matters. Alfie's passion lies in breaking down complex legal topics for a non-lawyer audience. He currently writes for law firms and non-profits on various issues and resides in Arlington, Virginia.