Please note: This page may contain affiliate links. If you buy a product or service through such a link we earn a commission at no additional cost to you.
Incfile and InCorp are two of the most popular service providers for business formation services. As small business owners, entrepreneurs, and freelancers look to start their own businesses, these two companies have become go-to options to help them get started. But which one is right for you? This article will compare Incfile vs InCorp so that you can make an informed decision on what service provider best suits your needs.
Both Incfile and InCorp offer a range of features designed to provide a stress-free experience when starting a new business venture. While they both address similar issues like company filings, compliance requirements, and legal paperwork; there are some subtle differences between the two that could be important factors in your decision making process. We'll break down each company's offerings so that you can feel confident knowing you've chosen the right partner in achieving your dream of owning a business.
Features Comparison
When making a decision between Incfile and Incorp, it is important to consider the features each service provides. Understanding the legal implications of each option as well as their respective compliance requirements is critical for choosing the best fit.
Incfile offers clients an affordable solution that simplifies the process of forming a business entity with its user-friendly system. It employs all necessary steps to bring your company into existence without compromising on any crucial details or documents. Additionally, customers benefit from access to customer support agents who are available at any time during business hours in case they have questions about their filing status or need assistance completing paperwork.
Incorp stands out by offering comprehensive services beyond just incorporating businesses; these include registered agent services, document retrieval services, corporate kits and more. Their team boasts years of experience dealing with state regulations, relevant documents, and other aspects associated with incorporating companies. Moreover, they provide detailed guidance throughout every step so that you can make informed decisions regarding your new venture's structure.
By understanding which features each provider offers and assessing the relevance of those features to one's individual needs, entrepreneurs can select the most suitable incorporation service provider for them: one that meets their cost expectations while also providing tailored solutions designed to ensure success down the road.
Cost Comparison
Filing fees can have a major impact on the overall cost of incorporating a business, so it's important to compare the costs between Incfile and Incorp. Both companies have different fees, depending on the state requirements. Incfile tends to have more expensive filing fees, while Incorp offers more options when it comes to state requirements. It's important to weigh the pros and cons of each option when it comes to cost comparison.
Filing Fees
Are you looking for financial guidance on the cost comparison between Incfile and Incorp? With both services offering unique advantages, it's important to consider filing fees when making your decision. Let's take a closer look at what each offers so that you can make an informed choice and get back to focusing on more meaningful pursuits.
Incfile has flat-rate pricing of $49 + state fee for LLC formation, which makes them one of the most affordable options out there. They also provide legal advice in the form of their business document library and free registered agent service they offer all year long. On top of this, they don't charge any additional or hidden fees like some other companies do.
Incorp is slightly pricier than Incfile, with rates ranging from $99-$249 depending on the type of company formed and level of service chosen. While this may be a bit higher up front, they have some great features such as unlimited phone support and access to experienced corporate attorneys who can help answer questions related to forming a business. Additionally, their basic package includes 12 months of their premium compliance service which automates many tasks associated with staying compliant with applicable laws and regulations – something entrepreneurs are sure to appreciate! All in all, both services give you plenty to consider when deciding which option works best for your needs.
State Requirements
One of the most important factors to consider when deciding between Incfile and Incorp is the state requirements for filing your business formation documents. Regulatory compliance can be complicated, but it's essential that you meet all the deadlines and remain compliant with any laws or regulations in order to avoid penalties down the road. Fortunately, both companies provide helpful resources for understanding the filing process and meeting relevant deadlines so that entrepreneurs don't have to worry about missing a critical step. In addition, Incorp offers premium compliance services which automate many tasks associated with staying up-to-date on legal obligations – an invaluable asset for busy business owners! Ultimately, whichever service you choose should ensure that you're well informed on regulatory requirements as they pertain to forming a new company.
Customer Support
When choosing between Incfile and Incorp, customer support is an essential factor to consider. Both companies offer helpful troubleshooting tips and a variety of contact methods for customers. However, their approach to customer service may differ significantly. It's important to read customer reviews before making your decision.
Incfile offers 24/7 live chat as well as email and phone support with knowledgeable representatives who are available to assist you at any hour of the day or night. They also have an extensive library of articles and tutorials that can help get you started quickly on setting up your business entity or filing taxes.
Incorp has a slightly different approach when it comes to customer support. Their specialists focus on providing personalized one-on-one assistance via telephone during regular hours of operation but they also provide email support for those seeking more detailed information about their services or needing help beyond standard questions. With this kind of specialized attention, Incorp ensures that all customers feel heard and taken care of in their unique situation.
These two options present contrasting approaches when it comes to customer service which should be considered carefully depending on what type of experience you're looking for when dealing with a business formation provider like either Incfile or Incorp. Moving forward, let's take a look at how their turnaround time affects the overall process.
Turnaround Time
When comparing the customer support experience of incfile vs incorp, turnaround time is a critical factor. In fact, research has found that businesses who reply to customers within an hour are seven times more likely to keep their customers satisfied than those who take longer than an hour. This statistic highlights the importance of quick response times and efficient service for any business – especially small ones with limited resources.
At incfile, we understand this problem intimately and have worked hard to ensure our turnaround time is as fast as possible. We strive for maximum efficiency when it comes to processing documents and responding to clients' inquiries in order to get them back on track quickly. Our average turnaround speed from document submission to completion is only 1-2 days, depending on which services they require. This means you can rest assured that your documentation will be processed promptly without having to worry about slow response times or delays.
Timeframes are also important when considering how much work needs to be done in a given period of time. At incfile we make sure all tasks are completed within reasonable timelines so that our clients don't need to wait too long before getting the results they were looking for. With us, you'll never face unreasonable deadlines or backlogged projects due to inefficient processes; instead, you can trust us to provide quality service at lightning speed!
Ease Of Use
Both Incfile and Incorp offer an easy-to-navigate user experience. The simple layout of the websites makes it easy for users to find what they need in a matter of moments, with just a few clicks. Both companies have designed their sites with simplicity in mind; navigating through different pages is effortless, helping individuals access important documents quickly and more confidentially.
The customer support offered by both services also helps ensure that any issues are resolved swiftly, allowing customers to get back on track without feeling frustrated or overwhelmed. With helpful staff available at all times, users can feel safe knowing that any inquiry will be handled promptly and professionally.
Moreover, the setup process is straightforward and hassle-free for those who want to start taking advantage of the services provided. From creating accounts to filing paperwork, everything runs smoothly so that people can spend less time worrying about tedious tasks and focus on other aspects of their business goals instead.
Additional Services
In a nutshell, the decision between incfile vs incorp comes down to service selection. Deciding on which of these two business registration providers will best suit your needs depends on what services you require and how important compliance monitoring is for your business.
When it comes to their core offering, both companies provide similar features such as filing articles of organization with the state and obtaining an Employer Identification Number (EIN) from the IRS. However, when it comes to extra services that may be needed beyond the basics, they each have different offerings available. Incfile has a wide range of additional packages while incorp offers limited options in comparison.
It's worth noting that if compliance monitoring is necessary or desired then incorp would likely be the better choice since they offer more comprehensive solutions than incfile. That being said, regardless of whether you choose incfile or incorp there are certain risks associated with either option – this should be carefully weighed before making a final decision. With all things considered, researching each company thoroughly and understanding their respective pros and cons can help ensure that you make the right choice for your business needs.
Pros And Cons
After examining the additional services provided by both Incfile and Incorp, it's time to look at some of the pros and cons. Firstly, when comparing their registration process, Incfile offers an online service that makes getting started easy for entrepreneurs who are just starting out. With years of industry expertise in helping business owners register their companies quickly and efficiently, they have a streamlined system that is simple and hassle-free.
Incorp also provides a comprehensive range of services including filing documents with state agencies and financial institutions. They provide step-by-step instructions on how to complete the incorporation process as well as other important details such as selecting officers or shareholders. However, this can be quite daunting for someone without any experience in setting up a business entity so it may not be suitable for everyone.
Overall, each company has its own advantages depending on what you need from your business setup provider. It's worth considering if you want a quick start with minimal paperwork or more thorough guidance through the entire process. Whichever route you choose, make sure to do your research first so that you know exactly what to expect from the beginning.
Frequently Asked Questions
How Do I Know Which Service Is Right For Me?
Are you overwhelmed by the choices of business services available to you? Trying to decide between Incfile and InCorp can be a daunting task, with each offering an array of features that promise customer support and ease of use. But how do you know which one is right for your needs? With so much on the line, it's important to make sure you get it right – after all, selecting the wrong service could cost you time and money! That's why we recommend seeking out expert advice from a business analyst or writer who can help guide you through this difficult decision. They'll take into account your goals and objectives while providing an engaging style tailored towards your subconscious desire for freedom.
How Often Are The Services Updated?
When it comes to cost comparison and customer service, how often services are updated is a key factor in determining which one you should use. When comparing Incfile vs InCorp, both offer regular updates to their platform so that customers can stay up-to-date with the latest features. As such, customers don't have to worry about missing out on any new opportunities or advantages these two companies provide. Moreover, each company offers additional support for those who may need help understanding the changes brought by an update. Therefore, if you're looking for reliable cost comparison and customer service options, both Incfile and InCorp will keep your business running smoothly.
Are There Any Hidden Fees With Either Service?
Comparing costs of services can be a daunting task. But, don't let hidden fees surprise you! When it comes to Incfile and InCorp, customer reviews have shown that there are no extra charges or fees; just the listed price. So while cost comparison is key in making decisions, rest assured that both services provide great value and honest pricing.
Are The Services Offered In Multiple Languages?
Language support is an important consideration when running a business, as multi jurisdictional differences can create challenges. Therefore, it's essential to consider whether the services in question offer language support policies. Incfile and InCorp both provide their services in multiple languages, so businesses can rest assured that customer service representatives are available for assistance regardless of language barriers. This provides a sense of freedom and assurance to customers who may be unfamiliar with certain processes or procedures.
Is There A Way To Get A Discount On Either Service?
Are you looking for a way to get the best deal on your incorporation or LLC filing? Cost comparisons, customer reviews and more are key when researching which service is right for you. Incfile and InCorp both offer discounts depending on what type of business entity you're forming—so be sure to do some digging to find out if there's an opportunity to save money with either provider. With cost savings in hand, you can begin taking steps towards financial freedom as soon as possible!
Conclusion
In conclusion, it's important to weigh the pros and cons of both services when deciding which is right for you. Incfile offers a much higher level of customer service than Incorp, with 24/7 live support. However, Incorp may be better suited if your business needs are more complex or require advanced features such as international incorporation or ongoing compliance management.
An interesting statistic to note is that over 97% of customers have rated their experience with Incfile as "excellent" in independent surveys. This speaks volumes about the quality of service they offer and should help make your decision even easier! Ultimately, you can't go wrong with either option – just make sure to pick one that meets your specific needs and budget.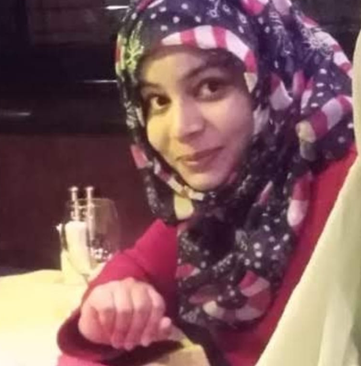 Aisha Noreen is an owner of a small business with more than 9 years of experience in the marketing industry. With the wisdom of an old soul, she always seeks innovation and mind-blowing ROI techniques. Her unique approach helped many small businesses thrive and she can surprise you in many ways as well. Believe it or not, her energy, passion, and creativity are contagious enough to transform your business and take it to another level.