Please note: This page may contain affiliate links. If you buy a product or service through such a link we earn a commission at no additional cost to you.
Incfile vs Swyft Filings – it's a comparison that's always on the minds of budding entrepreneurs. As more and more people are looking to break free from the 9-5 lifestyle, they're turning to the process of incorporating their business as an LLC or Corporation. But with so many options available, which one should you choose? In this article, we'll be exploring both Incfile and Swyft Filings in order to help entrepreneurs make an informed decision about which service is right for them.
We'll look at each company's features and pricing structure before comparing them side by side. We'll also discuss customer feedback, as well as any other benefits or drawbacks associated with each service. By the end of this article, readers will have all the information they need to decide which filing option best meets their needs and can help turn their dreams into reality.
Overview Of Incfile
Preparing for the perfect business venture requires a plethora of paperwork, but with Incfile and Swyft Filings, entrepreneurs can find incentives offered to make the process easier. From customer service experience to ease of use, these two filings have set themselves apart in providing exceptional resources for businesses hoping to take their operations further.
Incfile offers an array of filing options that are designed specifically to fit any business's needs. Whether you're starting a new LLC or looking into obtaining a trademark, Incfile's wide selection ensures that your company will be on track legally and financially. Moreover, they also provide various other services such as accounting support and document retrieval – all at an affordable price. Furthermore, their user-friendly platform makes navigating through each step simple and straightforward so even those who lack technical expertise can understand every aspect of their filing without feeling overwhelmed.
The advantages don't stop there; beyond the convenience factor lies their impeccable customer service team which is available 24/7 if ever assistance is needed during the filling process. With helpful staff always ready to answer questions or lend advice along with prompt responses to emails sent within minutes, this level of dedication from Incfile has been praised by many customers in the past year alone.
With its reputation for reliability and affordability, it's no wonder why Incfile continues to lead the industry when it comes to meeting small business owners' needs in terms of filing documents accurately and quickly. Transitioning now onto overview of Swyft Filings…
Overview Of Swyft Filings
Swyft Filings has been gaining traction in the legal filing industry as a viable alternative to Incfile. They offer an impressive array of services and resources for businesses looking to take control of their online presence. Here is why Swyft stands out:
Ease of Use: The user-friendly platform makes it easy to navigate through the entire filing process, from start to finish. All forms are easily downloadable and customers can even access free business templates on the website.

Customer Service: Swyft's knowledgeable staff provides personalized assistance throughout the filing process and is available 24/7 with any questions or concerns. Customers also have access to live chat support and other helpful resources such as FAQs and tutorials.

Affordability: Their prices are highly competitive compared to similar companies in the market, making them a great value for small businesses that need help navigating complex laws and regulations without breaking the bank.
Swyft offers plenty of features that set it apart from its competitors, making it a compelling option for those who want more than just basic filing services. Let's now look at how these features compare between Incfile vs Swyft filings when it comes to providing long-term value for small businesses.
Feature Comparison
Comparing Incfile and Swyft Filings is like looking at two sides of a coin. Both offer the same services, but they present themselves in different ways. When it comes to company reputation, customer service, and overall experience Incfile stands out from its competitors. From their easy-to-navigate website to their helpful customer support team, Incfile offers users an effective way to file taxes and form a business without hassle or confusion.
Swyft Filings also has many positive aspects about its brand that can't be overlooked. Their focus on providing customers with simple solutions for complex tax issues is admirable. For example, they have detailed guides available online that walk entrepreneurs through proper filing processes step by step so even those who are unfamiliar with forming corporations can navigate the process successfully. Additionally, when needing assistance beyond what their website provides, Swyft filings makes sure customers have access to trained professionals capable of answering any question related to tax law matters as quickly as possible.
It's clear both companies put great effort into helping small businesses succeed while still maintaining compliance with federal regulations. While each approaches this mission differently — one using technology and another using human resources — the end goal remains the same: smooth sailing throughout the entire company formation process. Now let's take a look at how these two compare when it comes to pricing structure.
Pricing Structure
When it comes to the pricing structure of Incfile and Swyft Filings, both companies offer competitive options. At first glance, their price points seem quite similar. However, a closer look reveals subtle differences in how they approach cost breakdowns.
Incfile is well-known for its low starting fee of $49—a great deal compared to competitors who charge upwards of $100 to get started on forming a business entity. On top of that, Incfile provides several different packages (Silver, Gold and Platinum) with varying features at higher costs. All package prices include state filing fees as part of the overall cost.
Swyft Filings also offers an economical startup option at $99 but does not bundle state filing fees into the initial rate; customers are responsible for paying additional charges depending on where they live or wish to form their company. Beyond that basic starter plan, there are other services available from Swyft Filings such as annual report preparation and registered agent services which can be purchased separately or bundled together with more costly plans.
Comparing these two providers shows that while they provide similar services overall, each has unique approaches when it comes to establishing cost breakdowns and price point options. Moving forward then, it's important to consider customer feedback before deciding which service provider is right for you.
Customer Feedback
The majority of customer feedback on Incfile and Swyft Filings is positive, with customers praising the ease of use and helpful customer service. However, some customers have complained that Swyft Filings had longer processing times than Incfile. Additionally, customers have noted that Incfile had a more intuitive user interface than Swyft Filings. Overall, it appears that Incfile has a slight edge in customer feedback when compared to Swyft Filings.
Positive Feedback
When it comes to customer feedback, positive reviews are golden. People crave reliable user experiences and satisfaction with their purchases, so when customers have something good to say about a company like incfile or swyft filings, they tend to be more inclined to use them again in the future. In fact, research has shown that 63 percent of consumers are likely to recommend businesses with strong customer service ratings. These stellar reviews can often result in an increase in sales and revenue for these companies as well.
The great thing is that most people who have used either incfile or swyft filings have had nothing but glowing remarks about the services they offer. Customers consistently praise these companies for having highly intuitive websites that make filing paperwork simple and straightforward. The helpful tutorials on both platforms also provide users with additional guidance if needed. Furthermore, many customers report that staff members were extremely friendly and eager to help resolve any issues quickly without hassle.
Overall, it's clear from customer feedback that incfile and swyft filings both deliver quality services at reasonable prices while providing excellent customer support when necessary – all points which contribute tremendously towards creating a successful business model.
Negative Feedback
However, not all customer feedback is positive. In fact, customers can often be frustrated with the cost concerns of incfile or swyft filings services. This negative feedback typically comes from those who feel they are paying too much for a filing service that doesn't quite fit their needs. Additionally, some have reported poor customer service experiences in which staff members were unresponsive or lacked knowledge about the company's products and services.
Nevertheless, it seems clear that incfile and swyft filings both value customer satisfaction and strive to provide an optimal user experience without being too expensive. The companies offer competitive pricing while simultaneously delivering quality services – something many customers appreciate when looking for reliable filing solutions.
Overall, as long as users understand exactly what they're getting with either incfile or swyft filings before making a purchase decision, their chances of having a successful filing experience increase dramatically. With this in mind, we can confidently say that these two companies remain on the cutting edge of providing powerful yet affordable document management systems for individuals and businesses alike.
Pros And Cons
Incfile and Swyft Filings both provide services to help people start a business. When comparing the two, service quality and turnaround time are key aspects that must be considered.
Starting with Incfile, they offer several features such as free registered agent services for one year after purchase, an incorporated company in three days or less, and personalized customer support throughout the entire process. These features can prove beneficial when it comes to service quality, especially if someone is new to starting a business online. Additionally, Incfile's turnaround time is fast; depending on the state of incorporation, customers will receive their documents within five to ten business days.
On the other hand, Swyft Filings also offers many useful benefits like discounts on multiple orders from the same customer and forming a limited liability company (LLC) in 24 hours or less. However, there have been some reports of delays due to lack of organization by employees leading to slower than expected delivery times which could potentially affect overall service quality. That said, Swyft Filings does guarantee customers' documents will arrive within 15 business days so long as all information provided is accurate and complete.
Comparing these two businesses side-by-side reveals nuances in each provider's offering with regards to how quickly they deliver documents and what type of assistance they provide during onboarding. Moving forward we'll discuss final thoughts about which option may best serve potential clients looking to incorporate their businesses online.
Final Thoughts
A real-life example of cost savings can be seen in the case study between Incfile and Swyft Filings. In this scenario, an entrepreneur was looking to form a Delaware C Corporation. With Incfile they were able to save $50 compared with the services offered by Swyft filings. The key factors that contributed to these cost savings included:
No hidden fees or add-on costs
Accessibility of customer service team 7 days a week
Step-by-step guidance throughout filing process
Ease of use when ordering online
From this comparison it is clear that Incfile offers greater value for money than other competitors in terms of cost savings, as well as providing customers with quality customer service. Furthermore, their commitment to creating an easy filing experience means entrepreneurs have access to vital resources every step of the way, which further adds to their ability to save time and money on forming an LLC or corporation. It's no wonder then why Incfile has become one of the most popular business formation providers in the US today – saving businesses both time and money while giving them peace of mind knowing there's always someone available if help is needed.
Frequently Asked Questions
How Long Does It Typically Take To Form A Business With Incfile Or Swyft Filings?
Forming a business doesn't have to take forever. With Incfile and Swyft Filings, you can get the job done quickly and easily. They both make sure that all your filing requirements are met in order to be compliant with state regulations. So don't let paperwork or technicalities stand between you and your dreams of financial freedom – just pick one of these services and get started!
Are There Any Setup Fees Associated With Using Incfile Or Swyft Filings?
When it comes to cost comparison, Incfile and Swyft Filings offer a variety of pricing packages. There are no setup fees associated with either service – but there may be additional charges depending on what package you choose. For example, if you go with the Silver plan from Incfile, you'll get access to tools that help streamline the filing process and save time — although this will come at an extra cost. However, Swyft Filings offers free registered agent services in all of its plans so you can save money here instead. Ultimately, both services have their own pros and cons when it comes to setup costs so you'll want to do your research before deciding which one is right for you.
Does Incfile Or Swyft Filings Offer Any Additional Services Beyond Business Formation?
When it comes to business formation, Incfile and Swyft Filings both offer a wide range of services. However, they don't just stop there – they also provide additional features such as compliance advice and business banking that can really help entrepreneurs succeed in the long run. Whether you're looking for guidance on setting up your company or need assistance with staying compliant with regulations, these two companies have got you covered. With their expertise and experience, Incfile and Swyft Filings are sure to give you the freedom you desire when starting or running your own business.
How Robust Is The Customer Service Offered By Incfile And Swyft Filings?
When researching for the best customer service, cost comparison and pricing plans are key factors in choosing a business formation provider. Incfile and Swyft Filings both offer robust customer support that can be reached via phone, email or chat at any time of day. Both providers have knowledgeable staff who will guide you through your filing process with ease. Cost-wise, Incfile offers more value as they provide free registered agent services while Swyft's basic plan does not include this feature.
Are There Any Restrictions On The Types Of Business Entities That Can Be Formed Using Incfile Or Swyft Filings?
When it comes to forming a business entity, both Incfile and Swyft Filings offer robust services that ensure legal requirements are met. However, the complexity of the business you intend to form can affect which provider is best for you. For simpler entities such as an LLC or Corporation, either service will likely be suitable; however, if your venture requires more complex filings due to special tax considerations or other legal requirements then Incfile may be better suited given their expertise in dealing with businesses of all sizes and complexities.
Conclusion
In conclusion, both Incfile and Swyft Filings provide quick and easy business formation services. With setup fees starting at $0 for Incfile and $49 for Swyft, they're both affordable options as well. The customer service offered by both companies is top-notch, with helpful representatives always ready to answer questions. They offer a wide range of services beyond just business formation, making them great all-around solutions for entrepreneurs. While there are some restrictions on what types of businesses can be formed using these platforms, most small businesses should have no trouble getting the help they need from either company. All in all, it's hard to choose between Incfile and Swyft when it comes to forming a business; each offers quality services that make them worthy competitors in this space.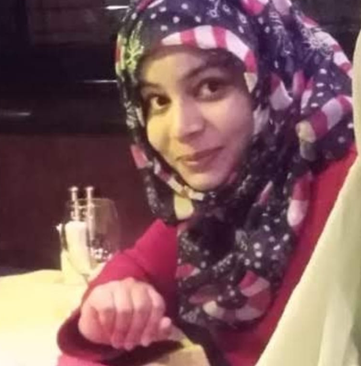 Aisha Noreen is an owner of a small business with more than 9 years of experience in the marketing industry. With the wisdom of an old soul, she always seeks innovation and mind-blowing ROI techniques. Her unique approach helped many small businesses thrive and she can surprise you in many ways as well. Believe it or not, her energy, passion, and creativity are contagious enough to transform your business and take it to another level.