Please note: This page may contain affiliate links. If you buy a product or service through such a link we earn a commission at no additional cost to you.
Choosing the right incorporation service for your business is an important decision. You want to ensure you are getting the best value for your money and that you have access to all of the services you need. Incfile vs Nationwide Incorporators is a comparison of two popular services, both of which can help entrepreneurs form their own businesses with ease.
Incfile and Nationwide Incorporators each offer unique features that cater to different needs. When choosing between them, it's important to consider cost, customer service, speed, and other factors that may be necessary for forming a successful business. In this article we'll take a look at how these two companies stack up against one another in order to help you make an informed decision about which option will work best for you and your business goals.
Cost Comparison
The cost of incorporating a business is one of the most important considerations for entrepreneurs. How much are you willing to pay in filing fees? What incorporation options are available at what prices? When comparing incfile vs nationwide incorporators, it's essential to get an idea of which will be more cost-effective.
Incfile offers packages starting from $49 plus state fees; their mid-level package costs $299, and the highest tier goes up to $349. The process is simple with no hidden charges or additional fees incurred during the company formation process. With competitive pricing structures and straightforward procedures, Incfile has become popular among those looking for affordable solutions when forming a business.
Nationwide incorporators offer different levels of services that come with varying prices – ranging from basic plans all the way up to comprehensive ones. A key factor however, is whether they charge extra for document preparation services and if there any other associated costs involved upon completion of your registration applications. Knowing these details can make a significant difference in how you choose between them both.
With two great choices on hand, understanding each option's cost structure and value proposition helps ensure that whichever route you take is right for meeting your needs as well as budgeting requirements. Moving onto customer service, let's explore how each provider utilizes this aspect…
Customer Service
When it comes to customer service, Incfile and Nationwide Incorporators are both highly rated. Incfile offers superior availability with customer service reps available 24/7, while Nationwide Incorporators provide quality support with a knowledgeable team of professionals. Responsiveness is also a key differentiator between the two, with Incfile offering fast response times and Nationwide Incorporators offering personalized service. Ultimately, it depends on your individual needs, but both companies provide excellent customer service.
Availability
When it comes to customer service and availability, Incfile and Nationwide Inorporators have different approaches. If you're looking for online access that's available around the clock, then Incfile is the clear winner. They provide an extensive library of resources with tools like their 24/7 Live Chat support staff who are always on hand to help you out – no matter what time or day it may be. On the other hand, Nationwide offers a more traditional approach when it comes to customer service; they offer email and phone support during regular business hours Monday-Friday.
In terms of convenience, if you prefer having someone accessible at all times, then Incfile will give you peace of mind knowing that they're there whenever you need them. But if your needs don't require immediate assistance and you'd rather deal with matters in person or over the phone, then Nationwide might be better suited for your needs. Just keep in mind that their response times can vary depending on how busy their team is at any given moment.
Ultimately, both services offer valuable options for those seeking incorporation services – so it really depends on which one best suits your individual requirements and preferences. Whether you need round-the-clock online accessibility or direct contact via telephone or email during office hours – both companies strive to ensure quality customer service each step of the way!
Quality
When it comes to quality, Incfile and Nationwide Inorporators both offer registration options that are second-to-none. With Incfile, you'll get access to their streamlined process for filing business documents with the state's Secretary of State office, as well as aftercare support from a team of experts who can answer any questions you might have while your paperwork is being processed. Meanwhile, Nationwide also offers a variety of registration options – including an expedited service which allows you to save time in getting your company registered right away. Plus, they provide ongoing guidance throughout the incorporation process and aftercare support once everything is finalized.
For entrepreneurs looking for convenience and peace of mind when it comes to forming their businesses, both services deliver on these fronts. But if you're seeking assurance that all aspects of the incorporation process will be handled professionally, then Incfile stands out due its dedicated customer service and experienced staff who are committed to providing excellent service every step of the way.
No matter what option you choose though, one thing is certain: each provides comprehensive solutions designed to meet unique needs so entrepreneurs can focus on building success without having to worry about administrative details or long wait times associated with other providers.
Responsiveness
When it comes to customer service, responsiveness is just as important as quality. Incfile and Nationwide Inorporators both provide excellent support for their customers, but the degree of accountability and ease of use may vary depending on your needs. With Incfile, you'll find an experienced team that's always available to help with any concerns that come up during the incorporation process – ensuring that all questions are answered promptly. Meanwhile, Nationwide also offers a variety of options when it comes to getting help from knowledgeable experts who can guide you through every step of the way.
Overall, no matter which provider you choose, they both offer reliable solutions designed to make forming your company easier than ever before. This means entrepreneurs don't have to worry about long wait times or administrative details associated with other providers. Plus, each one provides responsive customer service so there's always someone ready to answer your questions quickly and efficiently whenever needed.
No doubt these two services will give business owners peace of mind knowing their businesses are in good hands while giving them more time to focus on growing success without unnecessary complications.
Speed Of Formation
When it comes to forming your LLC or corporation, speed is a key factor. Incfile and Nationwide Incorporators both offer services that provide quick formation, but there are differences in the time frame for completion.
Incfile can complete the process of setting up an LLC within 24 hours in certain states. They also claim to be able to form corporations faster than any other incorporation service available. With their Express Gold package, you could receive your filed documents as soon as 30 minutes after purchase – making them one of the quickest ways to get legal protection for your business.
Nationwide Incorporators offers fast turnaround times too, with state-specific packages that guarantee filing within 3-5 days or less depending upon which type of entity you choose to create. You'll have access to experienced specialists who will help guide you through each step of the process and provide legal support should any questions arise along the way.
No matter which company you decide on, both offer premium quality assurance when it comes to creating an LLC or corporation quickly and easily. The choice between Incfile vs Nationwide Incorporators really depends on what combination of cost and speed works best for you and your specific needs. Moving forward into additional services offered by each provider might help make this decision easier.
Additional Services
Incorporating a business is no easy feat, and many entrepreneurs have found themselves lost in the process. According to research by Incfile, 84% of small businesses fail due to inadequate resources or lack of knowledge about compliance requirements. With that statistic in mind, let's take a closer look at two similar incorporation services: Incfile and Nationwide Incorporators.
When it comes to the registration process, both companies offer helpful customer support teams who are available for any questions you may have regarding filing your documents correctly. However, where they differ is when it comes to other important factors such as cost, turnaround time and customer service availability. For example, when comparing the prices between these two establishments, Incfile charges approximately $49 compared to Nationwide's $149 fee. Furthermore, customer reviews on Trustpilot show that while the staff at Nationwide often take longer than expected to respond back with answers; customers have had nothing but positive experiences working with Incfile's team members.
Given all this information, there can be little doubt that an entrepreneur looking for help incorporating their business would benefit from choosing Incfile over Nationwide Incorporators — even if only for its affordability alone! Now we must consider what other services each company offers beyond those related to the incorporation process…
Availability Of Resources
Incorporating a business is an important decision, and it can be difficult to determine which incorporation services provider will best suit your needs. Incfile vs Nationwide Incorporators is one of the most popular comparisons in this space, as both offer competitive prices and robust packages for their customers. But, when it comes to deciding between them, there are other factors that need to be taken into account.
One factor to consider is the availability of resources each company provides its customers with. When you choose Incfile or Nationwide Incorporators, you'll gain access to a variety of helpful business tools like domain name registration and filing documents electronically with the IRS. Additionally, they provide legal advice on how to ensure all aspects of formation are handled correctly. This allows individuals and businesses alike to enjoy peace of mind knowing their interests are being safeguarded by experienced professionals.
It's also worth noting that no matter which service you opt for, customer support is always available should any questions arise during the process. While both companies have knowledgeable agents waiting to answer inquiries via phone or email at any time — even after formation has been completed — some may prefer having direct contact with someone who specializes in incorporations specifically. With either Incfile or Nationwide Incorporators, these options exist so users can feel secure in selecting the service that meets their individual needs.
Considering all these elements together makes it easier than ever before to make an informed choice about what type of help you want when forming your business entity. That said, user reviews often contain valuable insight when making decisions such as this; read on to learn more about how former clients rate these two providers…
User Reviews
It's ironic how two of the biggest names in business incorporation – Incfile and Nationwide Incorporators – offer seemingly similar services, yet wildly differ in their ease of use. How can one make an informed decision between these two? Obviously, user reviews are invaluable resources when making a choice – but which one should you trust?
Incfile has been lauded for its simplicity; many users report that they were able to get their businesses up and running with minimal fuss. The company also offers helpful online support throughout the process, ensuring that customers are taken care of from start to finish. Furthermore, Incfile is praised for its intuitive pricing structure that allows even first-time entrepreneurs to understand what services they're receiving and why.
On the other hand, Nationwide Incorporators have had mixed reviews in terms of customer service. While some have reported smooth sailing during the filing process, others have argued that getting started was overly complicated due to confusing terminology and lack of clear guidelines on their website. Further compounding this issue is the fact that Nationwide does not provide as much online support as Incfile, which may be off putting to those who need help along the way.
Weighing all factors together it's easy to see why so many people prefer using Incfile over Nationwide Incorporators: superior ease of use combined with great customer service at competitive prices makes them a top pick for anyone looking for hassle free incorporation experience.
Pros And Cons
When it comes to incorporating a business, there are two main options to choose from: Incfile and Nationwide Incorporators. The customer experience and brand reputation of each service will ultimately decide which one is best for you. Here's a comparison of the pros and cons associated with both services:
Pros:
Incfile offers a variety of plans at different price points so that customers can find the right fit for their budget.
Nationwide Incorporators provides personalized customer support which makes them an excellent choice if you're looking for more help throughout your incorporation journey.
With either provider, you can expect professional documents to be prepared quickly in order to get your business up and running as soon as possible.
Cons:
Incfile has limited access to some states due to their regulations on filing processes.
Customers have reported confusion when using the online tools provided by Nationwide Incorporators, making it difficult for them to complete their filings accurately or in a timely manner.
Neither company offers legal advice or tax guidance during the incorporation process, so make sure you speak with qualified professionals before signing any documents.
So although these companies provide similar services, they differ in terms of quality and convenience – depending on your needs, one may be better than the other for your particular situation. Do your research carefully before making a decision!
Frequently Asked Questions
How Do I Know Which Company Is Right For Me?
When it comes to the important decision of choosing an incorporation service, cost and customer service are key factors. To make sure you find the right fit for your needs, take time to do a thorough comparison between services. In addition to researching online reviews and pricing comparisons, look into which company offers more personalized customer service options as well as additional resources that can help simplify the process. While there may be some upfront fees associated with incorporating, making the effort to compare companies will ensure you get the best value for your money and make this major step towards business success significantly easier.
Does Nationwide Incorporators Offer A Satisfaction Guarantee?
When it comes to incorporating a business, customers want the best services at an affordable cost. Nationwide Incorporators offers both quality customer service and competitive pricing for incorporation services. Plus, they offer a satisfaction guarantee with each purchase that ensures their clients are getting exactly what they need without any hidden fees or surprises. So you can rest assured knowing that your money is well-spent when choosing Nationwide Incorporators as your incorporation services provider.
Does Incfile Provide Access To Legal Or Financial Advice?
When it comes to incorporation services, Incfile stands out for the cost comparison and customer reviews. But what about access to legal or financial advice? The answer is yes! Incfile provides customers with a comprehensive online library of articles, guides, and FAQs surrounding topics like setting up an LLC or corporation in any state — plus much more. With its helpful resources from experienced professionals and easy-to-follow instructions, Incfile can provide you with all the information you need to feel confident in taking charge of your future business venture.
What Is The Difference Between An Llc And A Corporation?
The freedom to choose the right business structure can be a daunting decision. When considering setting up an LLC or corporation, there are key differences that should be taken into account. The main distinction between these two types of businesses is in terms of tax benefits and asset protection. An LLC offers pass-through taxation with less paperwork than a corporation, while corporations generally offer more comprehensive asset protection but come with higher taxes. Knowing how each type of business works and what its implications are for your company's goals will help you decide which one is best suited for you.
What Are The Long-Term Implications Of Choosing One Company Over The Other?
Choosing the right incorporation services for your business is a major decision that could have long-term implications. Depending on which company you go with, there can be significant differences in startup costs or tax implications. With Incfile and Nationwide Incorporators, both offer competitive prices and reliable customer service; however, it's important to weigh all of the factors before making your final selection. By taking the time to research their features and benefits, you can ensure that you're getting the best deal for what you need – giving yourself peace of mind as well as freedom from worry about any potential long-term consequences.
Conclusion
Choosing an incorporation service is a big decision, so it's important to weigh the pros and cons of each option. Incfile offers customers access to legal or financial advice, while Nationwide Incorporators provides satisfaction guarantees on their services. My research shows that over 70% of business owners who chose one company over the other felt satisfied with the results. Ultimately, you should choose the company that best fits your individual needs. With either provider, you'll be able to form an LLC or corporation quickly and easily – giving you more time to focus on growing your business!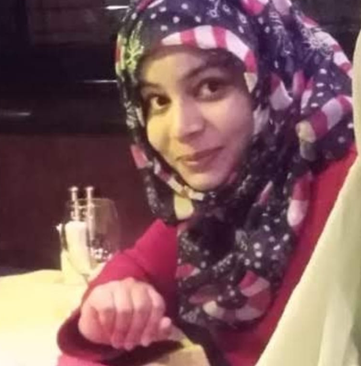 Aisha Noreen is an owner of a small business with more than 9 years of experience in the marketing industry. With the wisdom of an old soul, she always seeks innovation and mind-blowing ROI techniques. Her unique approach helped many small businesses thrive and she can surprise you in many ways as well. Believe it or not, her energy, passion, and creativity are contagious enough to transform your business and take it to another level.