Please note: This page may contain affiliate links. If you buy a product or service through such a link we earn a commission at no additional cost to you.
Is the new business formation process bothering you and you're anxious about choosing the right LLC service for your company?
Formation Services
Key Features
Value
Learn More

The Top-Notch Customer Care

Free account for DIY assistance.
Monthly finance is also available.
Upfront prices with no hidden charges.

The Most Affordable Formation Company

Offers many other legal tasks in addition to LLC services.
A refund is available.
Fast and Easy to use.
Today we came up with an extensive comparison between Northwest Registered Agent and LegalZoom that will solve all your business-related queries and issues.
They stand as the best business formation companies with back to back amazing features and services. While comparing Northwest Registered Agent vs LegalZoom below, you will find out all the key similarities and differences between the two.
So, by going through this article, there'd be no need be confused anymore. Before going into details, let's begin with the quick comparison table!
---
LegalZoom vs Northwest
(Quick Comparison Table)
| Feature/Service | Northwest Registered Agent | LegalZoom |
| --- | --- | --- |
| Prices & Packaging | $225 (including registered agent for 1 year) | $0, $199, $299 (registered agent not included) |
| Registered Agent Service | Free for 1 year, then $125/year | $299/year |
| Background & Experience | Founded in 1998, formed 2 million+ corporations | Founded in 1999, served 3.6 million+ clients |
| Speed of Formation | Depends on state and additional services purchased | 7-10 days (Express Gold), 30 days (Economy) |
| Commonalities | | |
| Sufficient Experience | Yes | Yes |
| Reasonable LLC Service | Yes | Yes |
| Superb Client Support | Yes | Yes |
| Expedited Processing | Yes | Yes |
| Efficient Information | Yes | Yes |
| Extra Facilities | Yes | Yes |
| | LegalZoom.com | Northwestregisteredagent.com |
Northwest Registered Agent vs LegalZoom: Commonalities
Sufficient Experience: Having hundreds and thousands of positive reviews by customers, Northwest and LegalZoom have adequate experience to satisfy their customers.
Reasonable LLC Service: Both companies are qualified enough to provide the best LLC service to entrepreneurs. By obtaining the Northwest Registered Agent or LegalZoom services, one can free himself from every day numerous hassles.
Superb Client Support: This point stands as the best advantage for both companies. Either it's LegalZoom or Northwest, a customer can blindly trust any company to seek business support. They never let their customers down and are available 24/7.
Expedited Processing: Both companies share a common feature of providing fast services. They can typically expedite your order process from weeks to only a few days, depending on your state. For LegalZoom, the speed up process depends on the selection of your package.
Efficient Information: The companies' websites are very convenient to use. One can get free dashboard access from the official website that keeps all of your personal and business information safe.
Extra Facilities: Other than the LLC formation, both organizations have much more to put forward. Any new business entity can easily sort out their current business issues, including hiring a registered agent, and so on.
Northwest vs LegalZoom: 4 Key Differences
1. Prices & Packaging
Northwest Registered Agent
Northwest Registered Agent is highly experienced, offering a single package for startups. Although a bit expensive, it stands among the top-best LLC service providing corporations.
Northwest sets an amount of $225 for startups, which includes all the basic and few additional features too like a registered agent for a year. Here, with an LLC service, the registered agent service is absolutely free for a year.
LegalZoom
Despite having a cheaper economy package than Northwest, LegalZoom still lags due to not providing a one-year registered agent service for free. In LegalZoom LLC service, you have to purchase a Registered agent service for $249 separately.
Moreover, in LegalZoom LLC service, the lowest of all packages comes in $0 per annum while the other two are priced at $199 and $299, respectively. Moreover, the company sometimes involves a few third parties too.
Leader = Northwest
Keeping in view the registered agent service, Northwest is far better than the LegalZoom services despite the fact that legalzoom is cheaper. The registered agent service is free for a year in Northwest while in LegalZoom, it costs you $249 a year.
Not only registered agents, but Northwest also manage to add other worthy facilities too, including S Corporation Election and EIN, etc.
2. Registered Agent Service
Northwest Registered Agent
After purchasing the Northwest LLC bundle, the registered agent service is free for a year. However, the company will charge $125 for the next year as a recharge amount.
The plus point is, if you buy Northwest's services for more than five states, you can get a discounted price of $100. You can also learn how to form an LLC in any State by yourself with simple to understand steps.
According to the online reviews, the company serves its best when you hire their registered agent for $125 separately.
LegalZoom
Despite being the oldest company with huge customer volume, LegalZoom doesn't provide its registered agent included in the packages. So, if an entrepreneur is willing to buy LegalZoom services, make sure to pay an extra amount of $299 to get their agent services.
Leader = Northwest
Northwest Registered Agent is the clear achiever here as it includes the agent facility within its price package whereas, LegalZoom fails to do so!
3. Background & Experience
Northwest Registered Agent
Being one of the best companies since 1998, Northwest has contributed a lot to the formation of almost two million corporations. Due to their huge experience, many customers tend to get Northwest services. According to a review, almost 200 new LLCs are formed by the company each day.
LegalZoom
The company was created in 1999 that has facilitated almost 3.6 million clients since that time. LegalZoom responsibly took care of all their customers and helped promote their new businesses. You are always going to find hundreds of positive reviews on websites for LegalZoom services that is great!
Leader = Both Are Equal!
While comparing Northwest Registered Agent vs LegalZoom, you will find equal customer volume with almost the same background. Although both companies consist of positive feedbacks, Northwest has a few more!
4. Speed of Formation
Northwest Registered Agent
After you pick your desired state while purchasing Northwest Registered Agent services, the evaluated processing time will appear on your online dashboard. Furthermore, if you wish to buy their additional packages, you'll receive an express order delivery.
LegalZoom
Unlike other contenders, LegalZoom's quick formation process depends on the bundle you purchase. If you buy its Express Gold package, the processing time takes 7-10 working days. Whereas, the cheapest package requires a total time of 30 days.
Leader = Northwest
It can be a hassle if one purchases LegalZoom's economy package that acquires 30 business days for order processing. So, an entrepreneur who immediately wants his services would be in a lot of trouble. While, Northwest formation speed relies on the actual need of customers, which is beneficial for them. We recommend Northwest Registered Agent Service here!
Render a Verdict
Comparing Northwest Registered Agent vs LegalZoom, both companies provide back to back elite services. Even though they are quite similar in backgrounds & experience, there are many differences among them, which tops Northwest on LegalZoom. It not only provides one-year registered agent assistance but also offers additional valuable services. For instance, Northwest Compliance filing, S Corporation with IRS, and EIN, etc.
However, if you still want to get quick concluding statements on both the companies, here you go!
When to Grab Northwest Registered Agent Service:
Get the facilities if you want overall incredible customer support with the best-registered agent service in the bundle.
When to Grab LegalZoom Service:
Get LegalZoom facilities if you prefer brand recognition and massive customer feedback. Moreover, the company excels in offering a money-back guarantee if you don't like the service within a month.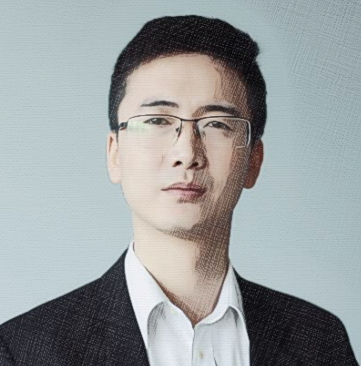 Alfie Wilson, Esq., is a legal content writer with expertise in business formation, criminal law, veterans disability, family law, DUI law, personal injury, animal welfare, and legal writing. He holds a J.D. from Emory University School of Law and has experience in appellate advocacy and regulatory matters. Alfie's passion lies in breaking down complex legal topics for a non-lawyer audience. He currently writes for law firms and non-profits on various issues and resides in Arlington, Virginia.