Please note: This page may contain affiliate links. If you buy a product or service through such a link we earn a commission at no additional cost to you.
When it comes to starting a business, entrepreneurs often find themselves in a quandary: should they use LegalZoom or Rocket Lawyer? Both of these companies offer services that streamline the legal process; however, which one is right for your needs? In this article, we will compare and contrast the two companies. We'll explore what each company offers, how prices are structured, and how their features can help small businesses gain freedom from red tape. By examining both options side-by-side, you'll be able to make an informed decision about which service best fits your budget and objectives.
Overview Of Legalzoom
LegalZoom is a popular online legal services provider, offering individuals and businesses access to cost-effective legal solutions. It allows users to create their own documents or engage with an attorney for more complex matters. With document storage capabilities, LegalZoom helps customers save time as well as money by simplifying the process of filing paperwork.
The company's user-friendly interface makes it easy for clients to navigate through the necessary steps in order to complete their desired tasks. In addition, customers can receive advice from experienced attorneys without having to pay expensive fees or make appointments. Furthermore, they are able to utilize secure tools such as eSignatures and encrypted data transfers when dealing with sensitive information.
With its comprehensive selection of tailored products and services, LegalZoom provides a range of options that help people achieve peace of mind while remaining within budget constraints. By allowing customers to take charge of their own affairs, the company has made strides towards empowering them with financial freedom at low costs. Transitioning now into the overview of Rocket Lawyer…
Overview Of Rocket Lawyer
Rocket Lawyer is a popular online legal services provider, offering document drafting and other legal advice. As an alternative to the more established LegalZoom, Rocket Lawyer seeks to provide users with access to comprehensive legal support in a convenient manner. The platform utilizes technology-powered tools and straightforward language for those unfamiliar with complex legal terminology. In this way, it helps individuals achieve their goals without having to go through costly or complicated processes.
The company's website states that its mission is "to create equal access to justice by providing quality as well as affordable legal help." To do so, Rocket Lawyer offers customers numerous benefits such as discounted rates on certain documents; unlimited attorney consultations; and free review of customer documents drafted using its system. Furthermore, the platform also provides additional resources such as educational articles and information about laws related to different topics.
Rocket Lawyer has received positive reviews from customers who have used its service and found it helpful when dealing with various matters related to their business or personal life. This speaks volumes not only about the convenience offered but also regarding the level of expertise associated with the platform's staff members that can assist clients should they need any guidance at all stages of the process. With these resources available, one can easily navigate through the complexities involved in legal proceedings without breaking the bank. Moving forward then, let us take a look at how much each option costs compared side-by-side.
Comparing Prices
I'm researching the fees between LegalZoom and RocketLawyer. LegalZoom's fees include a one-time fee for their services, while RocketLawyer's fees are on a subscription-based model. Comparing the two, LegalZoom's fees are generally higher. However, RocketLawyer's services are more comprehensive and you may get more value for your money. It's worth considering both companies when making a price comparison. Ultimately, it's up to the individual to decide which company best fits their needs and budget.
Legalzoom Fees
Finding the right legal option with a reliable and affordable price can be difficult. Everyone wants to find the best possible deal when it comes to their finances, but often times people forget that there are jurisdiction rules in play as well. LegalZoom offers various plans for those looking for an online service provider that covers all of these factors at a reasonable rate.
LegalZoom's basic plan starts off fairly modestly at just $24.99 per month, which includes access to many forms and documents related to legal matters. This is great for users who don't require much more than basic help on simple paperwork filing or forming an LLC. For more complicated issues such as estate planning, family law advice, tax guidance, etc., they offer higher-tier services ranging from $39.99 up to $299 per month depending on the complexity of the case and its duration. To ensure fair pricing across different jurisdictions, they also provide tailored packages based on state laws and regulations so customers always get what they need without having to overpay.
Ultimately, LegalZoom provides flexibility and convenience when finding your perfect fit – no matter if you're looking for something quick and easy or comprehensive coverage; they have multiple options available so you can make sure you're getting exactly what you need while staying within budget.
Rocketlawyer Fees
RocketLawyer is another great option for those looking to get legal help at an affordable price. Their basic plan starts off at just $39.99 per month and provides access to many documents related to different areas of law, like estate planning or forming a business. They also offer discounts for customers who pay one year in advance as well as other special offers that change from time-to-time. RocketLawyer has received good customer reviews due to their ease of use and competitive pricing structure, making them a viable choice for anyone seeking reliable legal assistance on a budget. Plus, they provide helpful resources such as online courses that can be used even after you've signed up with the service! All in all, RocketLawyer is an excellent option if you are searching for quality legal representation without breaking the bank.
Price Comparison
When it comes to finding quality legal representation at an affordable price, there are many options out there. However, it's important to understand exactly what you're paying for and compare prices carefully before making a decision. Doing your research can help ensure that you get the most bang for your buck when it comes to attorney access and other services. Online reviews can be especially helpful in this regard since they provide firsthand accounts of people's experiences with different providers. Taking the time to look around and ask questions is key if you want to maximize value while staying within budget. With some diligent comparison shopping, you'll be able to find the perfect fit for your needs without sacrificing quality or breaking the bank!
Features And Benefits
Having discussed prices, it's time to take a look at the features and benefits that Legalzoom and Rocket Lawyer offer. Both services provide access to legal documents, with document automation and online templates available for almost any situation you may need assistance with. But which one is better?
Legalzoom stands out for its range of options: from business formation to real estate, there are numerous ways this service can help customers find solutions for their needs. It also offers an array of FAQs and helpful guides on different topics in law, so users have quick access to reliable information when they're not sure what steps they should take or how certain laws apply to them. This comes in handy if you're just starting out with your research into a particular subject.
Rocket Lawyer has some impressive elements as well, including state-specific forms that meet all applicable requirements in each U.S. jurisdiction – something no other online legal provider provides. It also offers discounts on various products and services, making it easier to save money while getting the help you need. Moreover, users get free consultations with attorneys who can answer questions about specific situations before signing any contracts or agreements. All these factors make Rocket Lawyer an attractive option for those seeking fast and reasonably priced solutions for their legal needs.
With both platforms offering such comprehensive features, it will come down to ease of use in order to determine which one meets your individual needs best.
Ease Of Use
LegalZoom's ease of use has been widely praised, with many users citing the intuitive navigation and straightforward service process as major advantages. On the other hand, Rocket Lawyer's expertise-driven approach has been lauded as a great way to ensure accuracy and quality of documents, but some users have reported a steeper learning curve. Both services offer quality services that can be used for a variety of legal needs, and both have their own strengths when it comes to ease of use. It's important to consider one's individual needs and preferences in order to determine which service is best.
Legalzoom Ease Of Use
A legal document can be a daunting task for many individuals, and the ease of use is often an important factor in deciding which service to choose. For those looking for an easy-to-use platform, LegalZoom offers an intuitive solution that makes creating legal documents easier than ever before. Not only does it provide user-friendly templates with step-by-step instructions on filling out forms, but its attorneys are also available 24/7 to offer assistance when needed. This means users don't have to worry about making mistakes or getting lost in the process – they can seek advice from knowledgeable professionals at any time. In addition, customers get free attorney advice throughout their membership plan as well as access to discounts on other services like wills and trusts. All this provides peace of mind knowing that someone has your best interests in mind every step of the way. With LegalZoom's simple yet comprehensive platform, you will find it much easier to make sure all your legal documents are accurate without sacrificing time or money.
Rocket Lawyer Ease Of Use
Rocket Lawyer is another great option for those looking for an easy-to-use service. It offers a straightforward, user-friendly platform that simplifies the creation of legal documents. Instead of having to manually fill out forms, users can quickly and easily generate them with Rocket Lawyer's automated process. This makes it simple to create contracts without needing any technical know-how or wasting time going through complex paperwork. Plus, customers get access to advice from experienced attorneys whenever needed – making sure each document is accurate and up-to-date. Furthermore, customers benefit from discounts on additional services such as setting up LLCs and filing trademark applications. All this gives users the freedom they need to make sure their legal documents are in order without sacrificing flexibility or convenience. With its simplicity vs complexity system and automated vs manual processes, RocketLawyer provides a great way to simplify your legal needs.
Customer Service
Customer service is an important factor to consider for those researching either legalzoom or rocket lawyer. Both services offer online help, but their approach may vary in the eyes of customers. Legalzoom offers a live chat feature with customer support representatives available from 9:00am-8:00pm EST seven days a week, as well as email and phone options. Rocket Lawyer also has similar customer service features such as an interactive FAQ page and 24/7 email support along with access to local attorneys via its Ask A Lawyer function. It should be noted that both companies have been subject to negative customer feedback regarding customer service issues, though it appears they are taking steps to rectify this issue.
In terms of cost effectiveness and convenience, both legalzoom and rocket lawyer can provide users with comparable levels of assistance when navigating the complexities of legal matters. While one might find more value in one over another depending on individual preferences or particular needs, both services appear to present viable options for anyone seeking reliable online resources. With that being said, there are few distinct advantages each platform has over the other which should be taken into consideration before making any final decisions.
Final Recommendations
It is often theorized that the most popular legal services, such as LegalZoom and Rocket Lawyer, offer similar levels of quality. But upon closer examination and online research, it becomes clear that there are noteworthy differences between these two companies. With customer reviews acting as a crucial factor in making an informed decision on which company to use for professional legal assistance, here are some key points to consider when choosing one over the other:
Legal Planning – When it comes to legal planning options, LegalZoom offers more than twice the number of choices available through Rocket Lawyer's platform. This means that individuals can find a plan tailored to their needs much easier with LegalZoom compared to Rocket Lawyer.

Customer Support & Satisfaction – According to surveys conducted by independent sources, customers tend to be more satisfied with the level of customer service they receive from LegalZoom than those who opt for Rocket Lawyer's services. In addition, users report faster response times and higher ratings when dealing with technical support issues at LegalZoom than at Rocket Lawyer.

Cost-Effectiveness – Both companies have affordable subscription plans but LegazlLoom tends to come out ahead in terms of pricing per package due its wide range of discounts and promotional codes. Furthermore, certain types of documents and forms may cost less when using LegazLoom versus Rocket Lawyer depending on your particular situation or location.
Taking into account all the aforementioned factors should help you make an educated choice when deciding whether Legal Zoom or Rocket Lawer is right for you. It is important however to do your own online research first before committing either way so that you can feel confident about your final decision regarding services related to your legal needs and rights.
Frequently Asked Questions
What Type Of Legal Documents Can Be Created Using Legalzoom And Rocket Lawyer?
When it comes to creating legal documents, there are a variety of options available today. Depending on the document type and pricing model that best suits your needs, you can choose from services such as LegalZoom and Rocket Lawyer. Both offer a broad range of document types, including wills, contracts, small business formation forms, trusts, powers of attorney and more. With either service you'll have access to helpful tools like automated questionnaires for gathering information about your situation and checklists to help guide you through the process. In addition, both provide easy-to-understand explanations of legal terminology used in their documents so that even those without any legal experience can feel confident when creating important paperwork.
How Long Does It Take To Set Up An Account With Legalzoom Or Rocket Lawyer?
Setting up an account with LegalZoom or Rocket Lawyer can be done quickly and easily. LegalZoom offers a free online sign-up process that takes about 5 minutes, while Rocket Lawyer's sign-up process takes around 15 minutes. Both services offer cost comparisons to help customers choose the best option for their budget and customer service representatives are available in case of any questions. This quick setup is perfect for those who desire fast access to legal documents without having to consult with a lawyer directly.
Are There Any Discounts Available When Signing Up To Use Legalzoom Or Rocket Lawyer?
When searching for an affordable legal document service, customers often compare LegalZoom and Rocket Lawyer. Both offer discounts to new customers signing up for their services, so it's important to research customer reviews and compare the affordability of each option before making a decision. While there are many factors that go into choosing which one is best for you, understanding the availability of discounts can help narrow down your options when selecting a provider.
Are There Any Additional Fees Associated With Using Either Legalzoom Or Rocket Lawyer?
Comparing the cost of services offered by LegalZoom and Rocket Lawyer can seem like an intimidating task. However, when taking into account user reviews, there is much more to consider than initial fees or subscription plans. Many additional costs may be associated with using either platform – such as filing fees, administrative costs, and other hidden charges that can add up quickly. Researching these details prior to signing up for a service will help ensure you're getting the best value for your money in the long run.
Does Legalzoom Or Rocket Lawyer Provide Legal Advice Or Just Services?
Legal services can be an intimidating and complex venture. Whether you are looking for document accessibility, customer support or legal advice, it is important to consider the best option when selecting a provider of legal services. LegalZoom and Rocket Lawyer both provide various levels of service that range from basic forms to full-service representation. While they both offer document preparation and filing services, only Rocket Lawyer provides access to lawyers who can give legal advice on your specific situation.
Conclusion
In conclusion, LegalZoom and Rocket Lawyer both provide useful legal services for individuals seeking to create a wide variety of documents. When signing up with either service you should take note of the setup time required, any discounts available and additional fees associated with using them. It's worth noting that while both platforms are great for creating legal documents, neither provides full-service legal advice. My research has shown that it pays off to do your due diligence before deciding which platform works best for you. With all this in mind, I'm confident you'll be able to make an informed decision about how to proceed with your legal needs.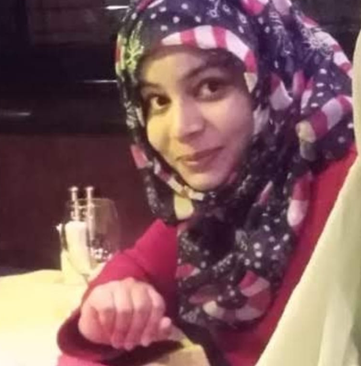 Aisha Noreen is an owner of a small business with more than 9 years of experience in the marketing industry. With the wisdom of an old soul, she always seeks innovation and mind-blowing ROI techniques. Her unique approach helped many small businesses thrive and she can surprise you in many ways as well. Believe it or not, her energy, passion, and creativity are contagious enough to transform your business and take it to another level.