Please note: This page may contain affiliate links. If you buy a product or service through such a link we earn a commission at no additional cost to you.
Starting a series LLC in Alabama is almost similar to starting a traditional LLC in Alabama. The only difference is you need to check the box in Section 5 of the Alabama certificate of formation to indicate that you are forming a series LLC the Alabama Secretary of State. It cost you $200 to file online or paper filings of Alabama series LLC.
Here are 5 straightforward DIY steps to start a Series LLC in Alabama:
Choose an appropriate name for Master LLC
Pick an Alabama registered agent
File articles of organization
Draft an operating agreement for Alabama series LLC
Obtain an EIN
Or use a reliable LLC service:
Alabama series LLC, enacted in 2013, has all the characteristics of a limited liability company with an added layer of liability protection for each child series under the umbrella of a master or parent LLC. Follow this step-by-step Alabama Series LLC guide to start a series LLC in Alabama without any hassle.
Before we dig deep into each step, let's have a quick recap on what an Alabama series LLC is and why you need to start a series LLC in Alabama.
What is Alabama Series LLC?
An Alabama series LLC is a type of limited liability company (LLC) that is formed under the laws of the state of Alabama and allows for the creation of separate series or cells within the LLC (Mater or Parent LLC).
After the creation of Master LLC, you don't need to separate filing for each series. Not only the LLC members have limited liability protection against business debts or lawsuits but each series is also shielded against the liability of other series under the umbrella of a master LLC.
Each series aka child series or cell can have its own assets, liabilities, and management structure, and can be treated as a separate legal entity for the purpose of conducting business and entering into contracts.
Why Do You Need an Alabama Series LLC?
The Alabama series LLC structure is often used for asset protection and risk management purposes, as it allows the LLC to divide its assets and liabilities among the different series or cells, potentially limiting the exposure of the assets in one series to the liabilities of another.
This can be particularly useful for businesses that engage in multiple, unrelated activities or that have assets with different levels of risk.
Alabama series LLC is an alternative to a holding company or forming multiple limited liability companies in Alabama. In both cases, you need to form and file separate entities with the state. Whereas the series LLC allows you to create multiple entities without the need for state filing.
Note: A holding company is an entity that owns other companies' outstanding stock.
To have a better understanding of why you need to form a series LLC in Alabama, here are some useful resources:
Let's step by step discuss the formation of series LLC in Alabama.
Now Start a Series LLC with ZenBusiness in Just $0
Select Your State Below to Start an LLC for $0 + the State Fees
Step One
1. Choose a Suitable Name
This name will be mentioned in the articles of organization. So, you must follow:
Alabama laws related to naming a traditional and series LLC
It must be distinguishable from the names of other business entities already on file.
It must contain the words "Series Limited Liability Company" or an abbreviation like "SLLC" or "L.L.C.S".
The name should not confuse with any government agency
It must not have any restricted words such as Bank, Attorney, etc. For that, you need to get permission or additional paperwork.
This name must be distinguishable from any other names in the series
Please note that the child series name will not be mentioned in the articles of organization and you don't need to file separate articles of organization for each series. If you wish to file a Fictitious Business Name (DBA) for any child series, you can follow our DIY guide on How to File a DBA in Alabama.
Step Two
2. Choose an Alabama Registered Agent
A registered agent is a person or business entity that has agreed to accept legal documents on behalf of a company or organization. To start an LLC, every state in the USA requires you to mention the name and address of a registered agent.
The registered agent is responsible for receiving and forwarding important documents, such as lawsuits, official government notices, and other legal papers. You or any other LLC member can be the registered agent of your Alabama LLC or you can get registered agent services for this purpose.
Since the name and address of the registered agent go public, many business owners avoid naming themselves as registered agent for their LLC or corporation. So, they hire legit registered agent services.
Hiring a Professional registered agent service in Alabama such as ZenBusiness or Incfile can save you time and hassle by handling the receipt and forwarding of legal documents for you. This allows you to focus on running your business, rather than worrying about tracking down important documents.
Step Three
3. File Articles of Organization
Articles of organization aka certificates of formation in Alabama are the legal documents needed to file in order to register an LLC with the state. Both traditional LLCs and series LLCs need to file these documents with the Alabama Secretary of State's Corporations Division.
Difference Between the Articles of Organization of Alabama Series LLC and Traditional LLC
The only difference between filing the articles of organization for a traditional LLC and a series LLC is Alabama Series LLCs is to select the "Series LLC complying with Title 10A, Chapter 5A, Article 11" option in Article 5. By checking this option in Article 5 you ask the Alabama state to authorize your LLC to establish a series in its Operating Agreement.
Components of the Alabama certificate of formation for domestic LLC are given below:
Information Required on Alabama Articles of Organization for Series LLC
Here is a breakdown of the required articles:
Articles # 1: The Name of the Series LLC
The name must include the words "limited liability company", "Limited Company," or the abbreviation "L.L.C.," "LLC," "LC," or "L.C." Moreover, it must be distinguishable from the names of other businesses on file with the Alabama Secretary of State.
Articles # 2: Copy of the Name Reservation Certificate
You must attach a copy of the Name Reservation Certificate from the Office of the Alabama Secretary of State.
Articles # 3: The Name and Address of the Alabama Registered Agent
The Alabama registered agent's name and address must be physical. You can not use a P.O. Box number.
Articles # 4: Name and Address of LLC Members
You must Indicate the name and full address of at least one member of the limited liability company.
Articles # 5: Duration of LLC
This article gives the liberty to form either Series LLC, Professional LLC, or Non-Profit LLC. You can pick if you want this special category of LLC rather than a traditional LLC.
Articles # 6: Future Effective Date
The Alabama Series LLC is effective immediately on the date when the office of the Secretary of State, Business Services Division receives your certificate of formation. However, you can pick another date in the future (but no later than the 90th day after the date of signing the certificate of formation) as an effective date for your LLC operation.
Additional Requirement For Alabama Series LLC Articles of Organization
Secretary of State's Office under the Alabama Legislature passed ACT 2021-223 collects data about minority-owned businesses, small businesses, and women-owned businesses to identify businesses that may be eligible for assistance or
resources.
You are required to check the option if you fall into any of these categories or choose not to respond.
Submitting Alabama Series LLC Articles of Organization
You need to submit an Alabama Series LLC Articles of Organization along with Form LLC 1A (for each series existing at the time of filing) with the Alabama Secretary of State's Corporations Division.
For paper filing, you need to download the form, fill out the information, and sign the document. Do not forget to attach must attach the Name Reservation certificate from the Office of the Alabama Secretary of State and send it to:
Mailing Address:
Secretary of State,
Business Services,
P.O. Box 5616,
Montgomery, AL 36103-5616.
Filing Fee for Alabama Series LLC
You need to pay a $200 fee for online submission and paper filing. you can pay via check, prepaid account, or credit card.
Processing Time for Alabama Series LLC Articles of Organization
The formation of Alabama LLC takes around 7 business days by mail while the online documents are processed 2 days after payment is received.
Step Four
4. Create an Operating Agreement
The Alabama series LLC operating agreement is a legal document that outlines the rules and regulations for the operation of an Alabama series LLC. You need to create this document explaining how your Series LLC will be governed and operated.
Why You Need Alabama Series LLC Operating Agreement
The operating agreement for an Alabama series LLC specifies the rights and responsibilities of the members, managers, and other stakeholders of the LLC, as well as the procedures for decision-making, management, and dissolution of the LLC and its various series or cells.
This document should be kept with your other important business documents. Remember, the operating There is no need to submit this document to the Alabama secretary of state.
Step Five
5. Obtain Federal EIN
You need to obtain tax identification numbers aka EIN (Employer Identification Number) by registering with the IRS. EIN is used to identify a business entity for tax purposes. You need to file an EIN for each of the child series if it is
How to Get EIN from IRS for Free
You can get an EIN via an online application or through paper filing:
What to Do After Forming Alabama Series LLC
Once you have successfully registered your Alabama Series LLC, you must complete these 2 steps to stay organized and compliant:
1. Obtain a Business License
There is no statewide business license in Alabama. However, individual cities and counties have specific licensing requirements of their own. You may need additional licensing or permits depending on the parent LLC's business activities.
Moreover, depending on the individual business activities of each series, you may need to acquire business licenses for each series separately.
2. Open Business Bank Accounts
Keeping business and personal accounts separate from the start not only helps you sort the finances from the start but allows you to get full advantages of the limited liability protection of the LLC structure.
Therefore, you should open a business account for the parent LLC. If you want to keep the finances of each series separate, you may also open a separate account for each series.
To open a business account, you need the following documents:
Important Resources Related to Alabama Series LLC
To help you LLC related issues in the future, we have compiled a list of articles. You can refer to these resources to get your queries addressed.
Final Words
A series LLC (SLLC) is a type of business entity that offers its owners the benefits of a traditional LLC, with the added advantage of asset protection of each series. By following the steps above, you can successfully start a Series LLC in Alabama.
It's important to be organized and keep proper records of all the documents related to your series LLC. Doing so will make sure that you remain compliant with state regulations for your business entity type.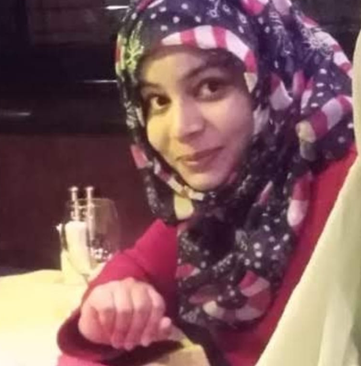 Aisha Noreen is an owner of a small business with more than 9 years of experience in the marketing industry. With the wisdom of an old soul, she always seeks innovation and mind-blowing ROI techniques. Her unique approach helped many small businesses thrive and she can surprise you in many ways as well. Believe it or not, her energy, passion, and creativity are contagious enough to transform your business and take it to another level.