Please note: This page may contain affiliate links. If you buy a product or service through such a link we earn a commission at no additional cost to you.
Confused where to Begin?
What is an LLC? You are probably also confused on the requirements needed to create an LLC with some other detailed buying guides on the topic. So lets cover them all.
I know that you have a lot of questions and don't worry I have got all the answers.
The creation of your LLC can be a little tricky and somewhat confusing but by dividing all the tasks you can easily create your LLC step by step.
Important!
You already know what LLC means and what the benefits of choosing an LLC are (and in case you don't know you can read the details from here. And you know forming an LLC by yourself is a hell of a job. So, I would like to suggest you some LLC services that will surely help you in the near future.
LLC services like ZenBusiness and Northwest are one of the best LLC service providers out there. They are secure, reliable and well renowned. ZenBusiness is mainly known for its customer reviews and its cheap price and Northwest Registered agent is the most popular and experienced LLC service provider in the USA.
Don't Rush Yourself!
First of all don't push yourself too hard and don't think of creating LLC as a headache. It is quite simple and by following some simple guidelines you will easily create your LLC.
We'll be listing down all the steps and you will follow them sequentially and do not miss out anything as every little point mentioned here is very important and has its own value.
Free Comprehensive Guideline on an LLC
1. Pick a name for your business:
It is as simple as it sounds, choosing a name of your business might be the most interesting thing on this list.
It is the easiest thing on the list but it has its own value in creating your LLC.
Choosing a name for something is always tricky whether it's your child's name, your car or your pet and you always want a unique name to make it look special.
Here for you, your business is the most important thing for you and you want it to look special as it must.
You will need all your friends and family members for suggestions. Your business name is the most important part especially when you have to attract your customers.
Any person coming to your company will first notice your company's name and if your company's name is attractive and vibrant in the eyes of the customer then it will surely leave an impact in the customer's memory.
So choose wisely!
2. Check if it's available:
Choosing the name is quite easy but this is the part where it gets a little ugly. Picking up a name which is not registered in your state should be your objective.
You cannot choose a name which has already been taken. To check the name availability, there are many websites which will tell you if your company's name is available or not.
So you must check all the names that are available and are associated with your company's profession and then you must pick between them.
3. Secure your Company's name
It doesn't end just by checking if your name is available or not. You'll have to secure it too. This is the part you must read properly.
After you have decided the name of your company and you have checked it's availability, then you need to reserve the name you choose in the state because LLC formation process takes months to setup and you don't want anybody else stealing your name in that period.
4. You must create an LLC operating agreement
There are many states which do not demand an operating agreement but it may be the most important aspect of building a successful company.
What if you don't create an LLC operating agreement?
Well then there will be more chance of your business going down badly.
Fun Fact: Operating agreement is very crucial for a company with more owners and members. The agreement shows what everybody is accountable for; it will showcase the responsibilities of every single member of your company.
It will highlight the rights and the voting power of every individual working at your company. There will be no disturbance regarding the distribution of company's income and a fight over money always ends up destroying all the relationships between your office members.
It also describes the actions that should be taken if you need to replace a member so there is no fuss about it either.
Having an operating agreement is vital for the betterment of a company's future and it will help you deal with company's problems in a much easier fashion.
5. File your certification of formation
Certification of Formation, also known as Articles of organization, is just a simple document which will help you officially enter an LLC.
This legal document must be filled with proper consultation and you must not rush into filling this document.
All your business plans you have thought about depends upon this legal document. So check everything you need to before you file this document. Though the requirement of this legal document varies from state to state and must be checked if applying in another state.
6. Hiring an LLC registered agent
Hiring an LLC registered agent is the most basic requirement for a company. This registered agent will be the key factor of your business's success as he will be the one dealing with all the legal matters.
A person who starts his new business is just too focused on raising his business empire and he does not like to be disturbed and these lawsuits are the only thing that stands between him and his business.
<
Hiring someone who can literally deal with all your company's legal matters is the best choice you would make to generate a healthy business. You can also consider towns
top registered agent service
providers if you don't want to risk your startup.
7. Replacing your LLC Agent
Nothing in this life is permanent. Everything in this world changes from time to time, this is a part of life. You must realize that you will have to change your company's agent; it may be because he is moving into a different state or if he is not medically fit.
What I am trying to say is that you must be ready for this kind of change; don't ever think that your agent will never leave you.
You should always be prepared for this kind of obstacle so your company is not affected by the sudden removal of an LLC agent. You can also hire a service to change your registered agent in your state.
8. Understanding the types of LLC
Before you file up your company, you must know the types of LLC so you can decide which will be the best suitable choice for your company's future.
The best way to choose is to consult with your friends and the people who have an LLC already. But if you don't have one, we're here for you.
There are many types of LLC and I'll be listing down some major types:
This is the most common type of LLC and that is why it is just referred to as simple LLC.
Why is it called a local LLC?
When you are handling your own company's business where it was originally formed is called Local LLC. This means that you started your LLC where you actually belong as many other people are attracted to other states because of its friendly laws which we will discuss later.
Creating an LLC in the state where you live results in many benefits as you don't have to pay only one startup and maintenance fee which eventually saves your pocket.
When a businessman wants to open up his business to other states, he will have to then register as a Foreign LLC.
This is a little complicated task; if you want to register in another state then you will have to know about the laws of that state. And every state has its own laws so you must carefully read the requirements of the state where you are going to file your LLC.
A professional limited liability company offers to provide special services like legal practice. This is a very unique type of LLC and the formation of this LLC is not that difficult.
The members of this LLC need to have different state licenses so they can properly express their qualifications.
This is a very interesting type of LLC and is best suitable for a big business owner. This LLC type works when one big-head limited liability company provides protection with limited liability to other small businesses.
Businesses with a lot of members mostly like to choose this LLC. The benefit of this LLC is that every small business is protected from the liabilities of other small businesses.
9. Total cost in the formation of an LLC
You must be pretty excited to start an LLC and you must have thought about all plans for your business. Then you must have thought that what will be the total cost to start an LLC?
I'll briefly explain to you what are the expenses to start an LLC.
The only major setback in the formation of an LLC would be its cost. Your pockets are heavily charged especially if you are living in a state where only the startup cost could go up to $500.
Yes! $500. It would be a shocker to some people who are living in these high priced states and who would have thought to start an LLC by giving away $500. But this is the maximum amount for starting an LLC and in some states it is as low as $50 so not to worry.
The cost of annual fees is also pretty high in some states. Believe me; it can go as high as $750. This will be the amount you will pay once a year and if you are running a healthy business this will not concern you.
So you must know about the cost of formation in your specific state so you are prepared financially.
LLC might grab a big bite of your savings at the start but it is the most affordable business structure in the US compared to corporations and sole proprietorships.
However, you can also consider some of the most affordable LLC services such as
Inc Authority
and
Incfile
. These could be less costly than forming an LLC by yourself.
10. Requirement of an Annual Report
As I discussed earlier about the cost of annual fee, we will discuss the requirement of annual report by the states.
All 50 states require an Annual Report to keep them updated about your business. Every state has a special identification of a company and it wants to keep its information accurate and that is the reason why they demand annual report every year.
There might be some states that do not require a report annually but maybe after two years.
11. Choose where to start
Business owners are often confused when it comes to choosing a state. All 50 states have different laws and pricing when it comes to the formation of LLC.
Many people have heard about the states that have friendly laws compared to other states. Yes it is true that some states like Delaware, Nevada and Wyoming provide better services compared to other states.
Delaware has its own business courts which resolve your business matters more quickly than any other state in the US, Nevada is mostly renowned because of its tax-free services and the annual fees of Wyoming is the lowest compared to other states.
But still I would recommend you start your business where you actually belong because if you are going to start a business and you apply for a foreign LLC then you will have to pay double maintenance and startup fee which is just a waste of money.
So starting an LLC in your own state is the best option for new businesses.
Conclusion:
There is a reason why LLC is the most suitable business structure for new business owners and it provides the best features that even corporations can't.
People often get confused when they have to start an LLC and are quite afraid of something going horribly wrong.
The steps mentioned above are going to get you through the formation of LLC.
Remember that LLC laws vary from state to state so check everything before starting an LLC and make sure that you have completed all the mentioned tasks above. And once an LLC is formed, there are still important things to do.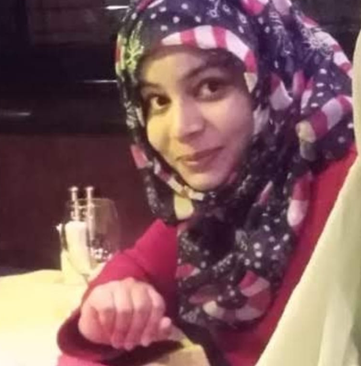 Aisha Noreen is an owner of a small business with more than 9 years of experience in the marketing industry. With the wisdom of an old soul, she always seeks innovation and mind-blowing ROI techniques. Her unique approach helped many small businesses thrive and she can surprise you in many ways as well. Believe it or not, her energy, passion, and creativity are contagious enough to transform your business and take it to another level.