Please note: This page may contain affiliate links. If you buy a product or service through such a link we earn a commission at no additional cost to you.
Finally, you've formed an LLC by yourself or through online services. Now you must know what to do next. Here we're going to discuss things to do after forming a Limited Liability Company (LLC) for your startup. Lets start!
What to do after I get my llc is a question many ask after forming an LLC successfully. We'll be listing down some steps that you need to follow after you are done with creating your LLC.
10 to Do Things After Forming an LLC
These steps will eventually help you build your business and make sure that you follow every single step.
1. Firstly, Create a Business Plan
Having a business plan is a vital factor to keep your business running. It helps you understand your overall objective when you are just too focused on completing one task.
Before starting any business, every person must create a business plan so they can lay out all the ideas they have got for their company's future.
In a business plan you should write your company's total information, all your company's products, strategies, future goals and your financial status.
You must have a "Backup Plan". By creating a backup plan, you can avoid the problems that your company might face in the near future. In this way, you will be better prepared from the upcoming obstacles.
2. You need to get an EIN:
You must get an Employer Identification Number. This specific number is used by the IRS to identify businesses.
An EIN can be very beneficial as you don't have to give your own personal security number to your clients.
This is very important if your company has many members. You can get an EIN for free by directly applying to the IRS or hiring an online LLC service if you don't have time to do everything by own.
3. Obtain a Business License:
After the formation of your LLC, it does not mean that you can conduct business.
This is very common misconception in new business owners. An LLC creates a legal formation of your business but you don't get the right to conduct business unless you have a business license.
Before getting a business license, you need to know the kind of business license that would suit your business.
After deciding, contact your city's licensing department so they can guide you according to your requirements.
4. You Need to Have a Business Account:
First of all, why would you need a Business account?
Business account will help you keep your personal expenditure separate from your business income. You don't want your business income mixing up with your own expenses and by creating a business account you create a solid impact on your clients.
By giving away your own personal account creates a bad impression on your clients and it seems less professional.
To open up a business account you must have an EIN, LLC operating agreement and your state's formation certificate.
5. You Must Have an LLC Registered Agent:
An LLC registered agent is what will hold your business and will be vital for your business to run smoothly in the future. That will take care of all the legal documents so you don't have to worry about them.
Almost every state requires you to have an LLC registered agent. Some states give you the access to be your own registered agent but I wouldn't recommend you that as it will take all your time. You will not be able to give your business the proper time it requires, which will affect your business badly.
So hiring an agent will be the best thing you would do for your company's future.
6. Obtain a seller's permit:
You might need a seller's permit if your company is selling any product. Like many people are selling their products on their e-commerce store or on Amazon.
You might also like to read: Do I need an LLC to Sell on Amazon?
Almost every state requires you to have a selling permit. It gives you the benefit of buying your product in wholesale without paying sales tax.
You can apply online for a seller's permit but this online feature is available only in a few states.
7. Why a Merchant account?
There are estimated 150+ million credit card holders in the US which means that opening up a merchant account is probably the best decision you will make for your company.
If you are going to accept credit cards then you have to open a merchant account. It is a very unique account and collects the income generated only by credit card holders.
You can create your merchant account by creating an account on PayPal. There are a variety of accounts to choose so create an account which suits your company's needs.
8. Things to keep in mind before hiring an employee
If you are thinking of hiring an employee then you need to be vigilant.
You need to have full information about your employee by letting them fill their I-9 form. You have to pay state and federal income tax for your employees.
When you have a workplace where you have got a lot of employees then you need to create a suitable environment for everybody to work at their best. You need to set out rules and tell your employees their specific responsibilities before starting.
You also need to hire an accountant because after getting a number of employees you will need someone to pay them according to their jobs.
So hiring an employee can be somewhat tricky but after following these steps you will be fine.
9. Check your state requirements:
Every state has its own specific tax laws and after the formation of your LLC you must know your state's laws.
Your income tax and your employment tax vary from state to state and many other things such as hiring an agent, obtaining a business license and seller's permit differs from state to state.
10. Get Your Business Insured:
Why get insurance when your LLC provides liability?
Your LLC does not protect your company's loss but it protects your personal assets from your company's losses. This means that you need to insure your business right after the formation of your LLC.
By getting your company insured, you will safeguard your company from any setbacks.
That is why you need to consider Business Owners Policy. You also need to choose the policy which fulfills your business requirements.
Conclusion:
As you can tell that your responsibilities will never end by just creating your LLC. You have to take many major steps after creating an LLC.
The steps that I have mentioned are not too complicated and are vital for your business's success. You must follow every little detail to ensure that your company does not face any setbacks.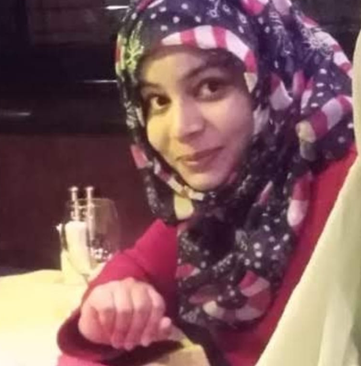 Aisha Noreen is an owner of a small business with more than 9 years of experience in the marketing industry. With the wisdom of an old soul, she always seeks innovation and mind-blowing ROI techniques. Her unique approach helped many small businesses thrive and she can surprise you in many ways as well. Believe it or not, her energy, passion, and creativity are contagious enough to transform your business and take it to another level.