Please note: This page may contain affiliate links. If you buy a product or service through such a link we earn a commission at no additional cost to you.
If you're starting an E-Commerce distribution center and you need an LLC, this article is for you!
The internet has changed the way people buy and sell products. Many individuals are now using online stores to sell items that they have for sale or they have made themselves.
When this happens, it gives individuals the opportunity to create a business that is location independent and will allow them to conduct their personal business from anywhere in the world that there is an internet connection.
The issue that arises for many of these online entrepreneurs is how they will conduct their business when it comes to taxes.
For example, if you live in California and have an online store in Texas, which state do you file your taxes with? In addition to that, will you be required to collect sales tax from consumers in the state of Texas?
There are a number of considerations that you will need to take into account, but just because you are conducting business over the internet doesn't mean that you have to forfeit your right to operate as a legitimate business.
And despite the fact that you are running your business over the internet, you still have to follow state regulations and file your taxes properly.
What is E-Commerce Distribution Center or Warehouse?
With e-commerce distribution center, you can set up a physical place where all of your business products will be. It allows for those products to be stored and is the place where your employees will pick, pack, ship, and handle all of your business product orders.
For instance, Amazon has their own warehouses where they house and ship the products that they sell and e-commerce entrepreneurs can also use this model to generate revenue.
They also outsource the labor and the employees at their warehouses to independent companies who handle these types of jobs.
How E-Commerce Distribution Business working in the United States?
An order fulfillment warehouse can receive, store, and ship orders on behalf of its customers.
It serves as an intermediary between manufacturers and consumers by receiving orders, storing inventory on behalf of its customers, and shipping products to the end user.
An order fulfillment warehouse allows businesses to focus on their core competencies, decrease costs from low-margin sales, and protect margins when selling high-priced items.
In the e-commerce distribution industry, a fulfillment provider's responsibilities typically include:
Order management and order processing: An order management system is used to track all orders that are received. They provide web-based interfaces that allow customers to login and update their accounts. Customers can also use this system to view order status, make payments and receive support.
Product storage: The product is made available for customers by maintaining it in a warehouse or "fulfillment center."
Order shipment: The order fulfillment provider will ship the item to the customer using its own system or a third party delivery service.
Customer care services: An order fulfillment warehouse must provide the customer care needed to ensure that orders are processed and fulfilled quickly. Typically, a customer care center is staffed with agents who can handle questions and issues related to the warehouse's services. Whether a fulfillment facility is run in-house or outsourced, it must fulfill orders accurately and quickly.
Some of the Top E-commerce Fulfillment Centers for Small Business
The ecommerce fulfillment industry is booming due to the increasing demand for online shopping. For many small business owners, selling products online is an appealing option because customers can shop from anywhere in the world.
Of course, if you're looking to start a business related to e-commerce warehouse center, you have to know what are the top ecommerce fulfillment centers for small business in order to have a successful one.
Here is a list of some of the top e-commerce warehouse centers that you might want to consider, which actually have been voted as one of the best for small business:
eBay Now: The eBay Now service currently operates in New York, San Francisco and parts of London. eBay Now offers same day delivery of items that you purchase on eBay.com.
Fulfillment by Amazon (FBA): Amazon offers a fulfillment service to handle storage, shipping and customer service. Amazon FBA allows you to send your products into an Amazon warehouse. Orders are then fulfilled and shipped by Amazon.
Shipwire: Shipwire is an order fulfillment business that offers warehousing, packaging and shipping for online retailers. Shipwire is based in California, with international warehouses in Asia and Europe. Shipwire provides real-time order tracking for customers, as well as third-party software integrations.
Shopify Fulfillment: Shopify Fulfillment is a fulfillment option for businesses using the Shopify ecommerce platform. It offers shipment to more than 220 countries and territories.
Fulfillify: Fulfillify is a New York-based order fulfillment firm that specializes in apparel and accessories. Fulfillify helps brands distribute products to third-party retailers and also provides warehousing and order management services.
RedStag Fulfillment: RedStag Fulfillment is a warehousing, order fulfillment and shipping service for ecommerce companies. Headquartered in Louisville, Colorado, it operates fulfillment centers in the United States, Canada and Europe.
ShipBob: ShipBob is a Chicago-based order fulfillment service that specializes in helping ecommerce retailers grow. It offers pick, pack and ship services for inventory storage, order packing, label printing and other services.
Whiplash: Whiplash offers order fulfillment services to small businesses that are looking for assistance with warehouse storage, shipping and ecommerce. Whiplash offers same day delivery to the Chicagoland area, as well as shipping rates that are discounted up to three percent.
Ships-a-Lot: Ships-a-Lot is an order fulfillment service that allows ecommerce companies to manage inventory, track orders and fulfill shipments. The company was founded in 2001 and is headquartered in Michigan. Ships-a-Lot offers same day shipping to the Chicago area.
OrderMotion: OrderMotion offers B2C order fulfillment through its online platform. It offers pick, pack and ship services for inventory storage, order packing, label printing and other services. OrderMotion is headquartered in California.
Starting Your E-Commerce Distribution Business
In order to start a successful ecommerce distribution business, you have to make sure that you're fully equipped with the knowledge and technology needed.
For instant, registering your LLC is very important for the LLC formation online because you would need it to reflect your business purpose, and also to protect your personal assets in addition to the business assets.
Morover, establishing a legal business entity such as an LLC or corporation protects you from being held personally liable if your Ecommerce Distribution Business is sued.
What is an LLC?
An LLC is a type of business entity that provides owners liability protection but still offers tax benefits and certain flexibility.
Your state will determine how your LLC should be formed, but all states require the owner to file articles of organization with the Secretary of State.
Start an LLC for your e-commerce distribution
Establishing a legal business entity such as an LLC or corporation protects you from being held personally liable if your Ecommerce Distribution Business is sued.
Creating an LLC can be done online right here, right now. There are a lot of LLC service online that includes a free, simple to use, step-by-step guide with every order. For instance ZenBusiness, enables you to form an LLC online in 10 minutes, or less.
Why You Need an LLC for E-Commerce Distribution Business?
If you're operating an E-commerce Distribution Business, it is vital that you establish a business entity in order to protect yourself and your personal assets.
You should form an LLC to be able to do the following:
Legally write off business expenses on your taxes
Appoint any type of legal representative you want
Have more credibility in the marketplace
Have more flexibility in your decision making process when it comes to business matters, such as hiring and firing
Allow more people to invest in your business
Secure business financing
LLC Benefits for an Ecommerce Distribution Center
There are several benefits of forming an LLC for your Ecommerce Distribution Business, especially if you're seeking high-level business financing.
An LLC can be used to help you obtain business financing. Banks view an LLC as more formal than a sole proprietorship, which makes them more willing to work with you and more likely to offer you business loans.
For instance, the banks give $5,000 or even $10,000 in extra capital to an LLC owner who has a strong credit score.
At the same time, an LLC can help you build your business credibility in the market. Banks tend to offer small business loans to companies that can provide a strong history of customer satisfaction, and it's easier for you to establish your company's credibility when you're operating as an LLC.
Most small businesses are started as either a sole proprietorship or a general partnership. In these cases, you and any partners in your business are personally liable for all the business debts.
On the other hand, when you start your Ecommerce Distribution Business as an LLC, your company is a separate legal entity and is not responsible for the actions of its owner. This means you won't lose your personal assets if your business fails to pay its creditors.
Starting an LLC can provide you with more tax benefits and options than when you operate your business as a sole proprietorship or general partnership. When you start your Ecommerce Distribution Business as an LLC, you'll be able to choose how the business should be taxed.
You can elect to have your LLC taxed as either a "disregarded entity" or you can choose for it to be taxed as a corporation.
If you elect to have your LLC disregarded for tax purposes, it means that the business will be taxed as part of your personal tax return. This can lower your overall business expenses because you're able to write off more business expenses on your taxes than you would if the company were taxed as a separate business entity.
How to Form an LLC?
You can start an LLC for your Ecommerce Distribution Business by yourself. The process is very simple, and you don't have to have any business experience.
The first step is to choose a name for your company, then check that it is available in your state by visiting the website of your state's federal agency.
Your company name must include certain language on your articles of organization, which you can file through the government website.
After filing your articles of organization with your state and paying a small fee, you can proceed to file for an EIN , or tax identification number. You must have an EIN in order to apply for business financing, as most companies require this information before they're able to give you any type of business loan.
When your LLC is ready, you can begin preparing the necessary documents for your business loans.
The most important document you'll need before applying for business financing is an LLC operating agreement. A typical operating agreement includes the members' interests in the company, as well as the distribution of profits and losses.
For more detailed guide on how to start an LLC for your ECommerce Distribution Business, see our article on: how to form an LLC in your state or you can select your state below.
FAQs (Frequently Asked Questions)
How much does an LLC cost for an ecommerce distribution business?
The cost of filing an LLC can vary by state. On average, it will range between $50 and $500. There might also be additional filing fees. There is also an annual fee associated with forming an LLC. When you're filing your articles of organization, you can request to have your annual fees waived from now until the date of your first annual report.
How long does it take to form an LLC?
The average time it takes to file your articles of organization and receive your EIN is about five business days. Once you receive both of these, you can begin to apply for your business financing.
Is an LLC good for an ecommerce store?
Yes, an LLC is very good for an Ecommerce Distribution Business. You'll have more protection from personal liability and you'll be able to receive tax benefits.
Can I start an LLC with formation services?
Yes, you can start an LLC with formation services. You'll have all your documents prepared for your ECommerce Distribution Business and you can proceed to apply for business financing.
Which LLC service is best online?
There are a lot of online formation services available, so it's best to research the benefits and fees of each. We've reviewed the top 6 best online services, check them out here.
However, we recommend ZenBusiness LLC service online because it offers the fastest service at a low price.
Do I need a lawyer or an agent to start my LLC?
No, you don't need a lawyer to start your LLC. Most of the work can be done yourself through an online service.
What is the next step after LLC?
The next step after your new LLC is ready to be formed, you can apply for a business loan.
With your LLC ready to go, you'll be able to apply for new business financing options that weren't previously available. You can also receive tax benefits from this.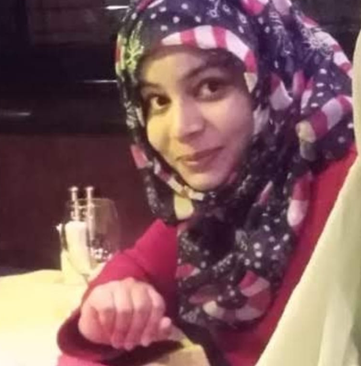 Aisha Noreen is an owner of a small business with more than 9 years of experience in the marketing industry. With the wisdom of an old soul, she always seeks innovation and mind-blowing ROI techniques. Her unique approach helped many small businesses thrive and she can surprise you in many ways as well. Believe it or not, her energy, passion, and creativity are contagious enough to transform your business and take it to another level.