Please note: This page may contain affiliate links. If you buy a product or service through such a link we earn a commission at no additional cost to you.
A lot of people are interested in how to find a business name when they're starting their own company. With so many great resources for this, it's hard to know where to start! Here are some helpful tips on search the perfect name for your startup.
Every state requires your business to have a unique name. This business name should not be similar to any other business entity name in that particular state.
You can also try our free AI-powered LLC business name-generating tool to generate creative and unique small business name ideas randomly for your Limited Liability Company.
For instance, if you wish to register your Limited Liability Company (LLC) as "Mikey's Fitness LLC" in Georgia, and another business has already taken this exact name or similar such as Mikeys Fitness L.L.C. in that state, you have to think of another name for your business or make some addition to this name that makes it unique in Georgia.
Do You Know? Your business name tells your customers what you do, strengthens your brand, represents the entity type, and protects your identity. This is why your business needs a great name that is unique and memorable. In addition to having a perfect business name, it also needs to be different from any other business name in the state where you intend to operate.
Moneyaisle made it fast and easy to search LLC and corporation names in all fifty states of the U.S. You can effortlessly find whether your proposed business name is available or already has been taken by someone else.
Though it is simple and straightforward to search the business name availability in any state with our DIY guide if you still are not confident in your search or finding it difficult to manage time for thorough research, hire professional LLC services online. They offer free LLC name search in their basic package.
Reasons To Do A Business Name Search
Moneyaisle's free business name search guide assists you in cross-checking your proposed business name availability in all states in one place. Moreover, you can use this guide for;
Checking an existing business entity, its current status with the state, and retrieving its basic business information.
Tracking the formation status of your own LLC, corporation, or other legal business entity after officially filing the Article of Organization, Article of Incorporation, or Doing Business As (DBA) with your state.
Performing vital administrative tasks for your business.
Business Entity Name Search in Any State
Select your intended state of business formation from the following, and see if your proposed name is available in the state's database;
Bottom Line
Searching for a business name available in the state of your business formation is a critical step toward forming a legal business entity. This name will not only make you stand out among others but will stay with you as long as your business operates. 
Hence, be careful and do extensive research to find a unique and exquisite business name. You can also get the assistance of professional business formation entities at a fraction of the cost for this purpose. Once you are ready, you can move to the next step of forming your LLC with our DIY guide.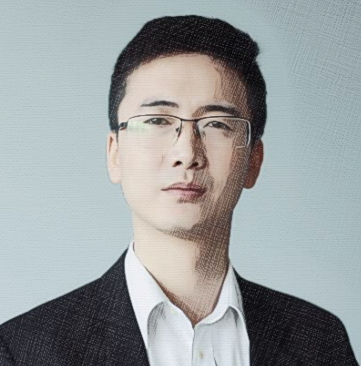 Alfie Wilson, Esq., is a legal content writer with expertise in business formation, criminal law, veterans disability, family law, DUI law, personal injury, animal welfare, and legal writing. He holds a J.D. from Emory University School of Law and has experience in appellate advocacy and regulatory matters. Alfie's passion lies in breaking down complex legal topics for a non-lawyer audience. He currently writes for law firms and non-profits on various issues and resides in Arlington, Virginia.